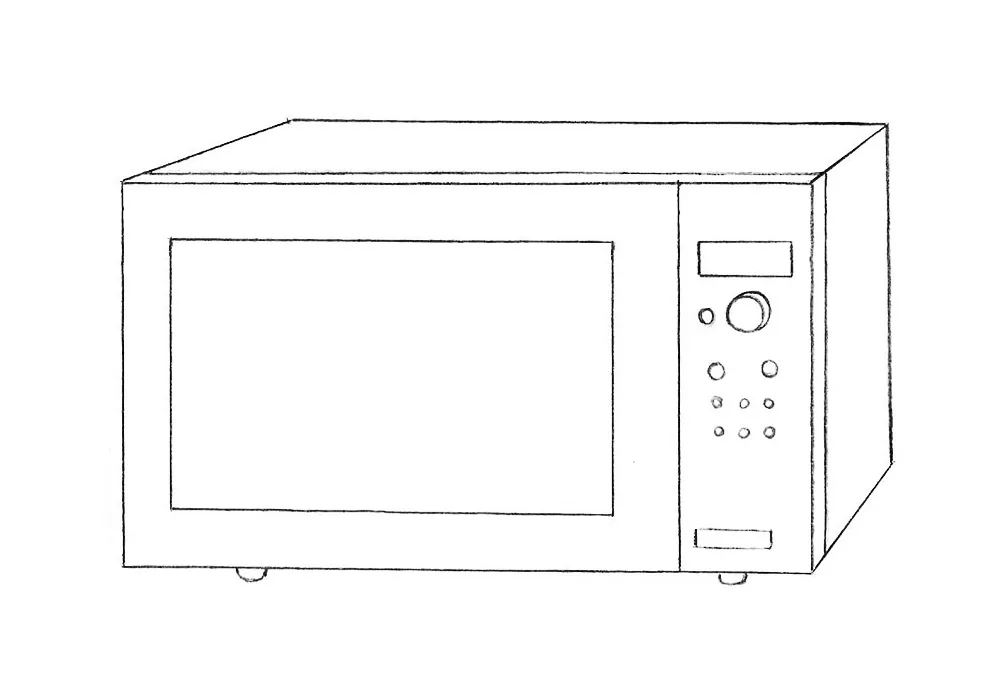 In this drawing lesson we will show you how to draw a microwave step by step. This tutorial is very simple, but as you can see the result is quite realistic. If you visit our website, then you know that we have many similar lessons, for example about a washing machine, a computer and phone.
Step 1
We start with a volume rectangle. Here we need to use straight lines as in lesson on how to draw a TV.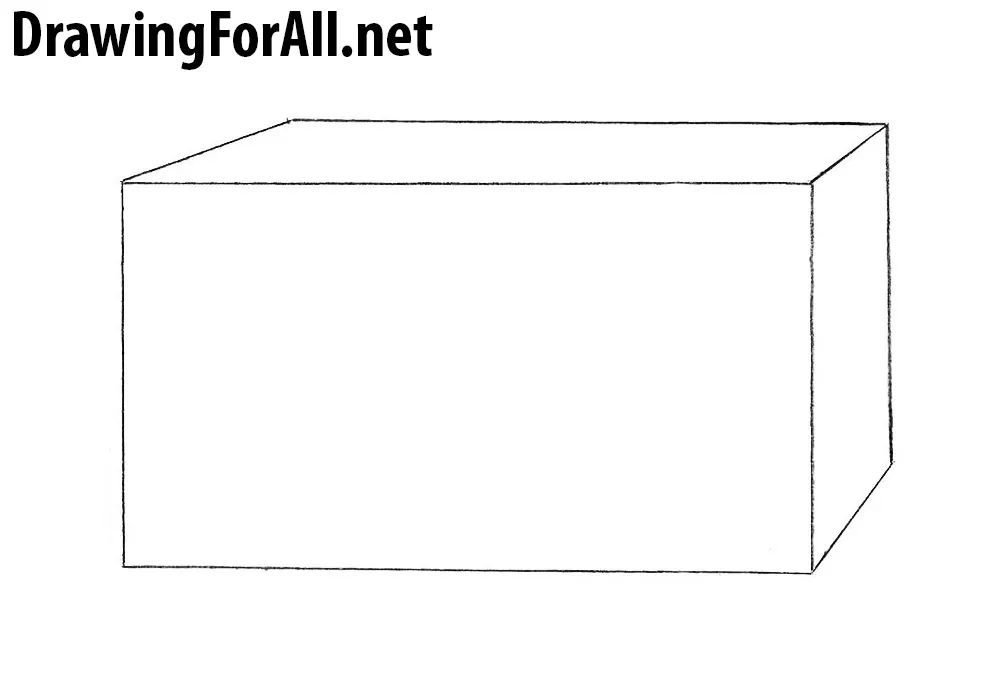 Step 2
Now add some elements as in our example, such as the lines of the door and legs.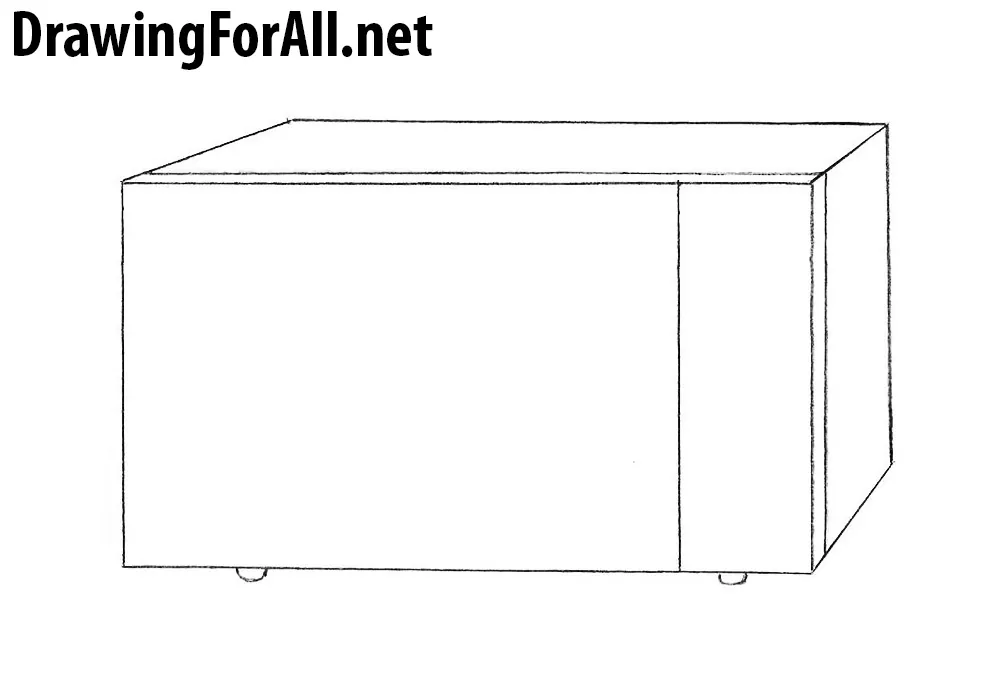 Step 3
Now draw the window on the door of microwave, which looks like a rectangle.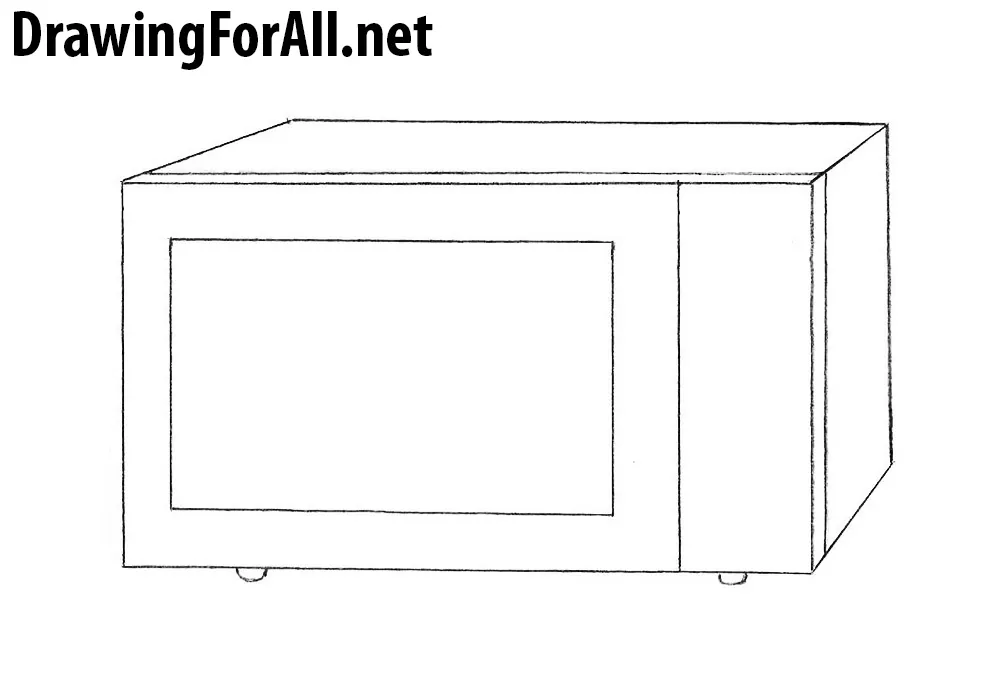 Step 4
Here we add controls. In different models of microwave ovens they are different. We for example have drawn a few buttons and two displays.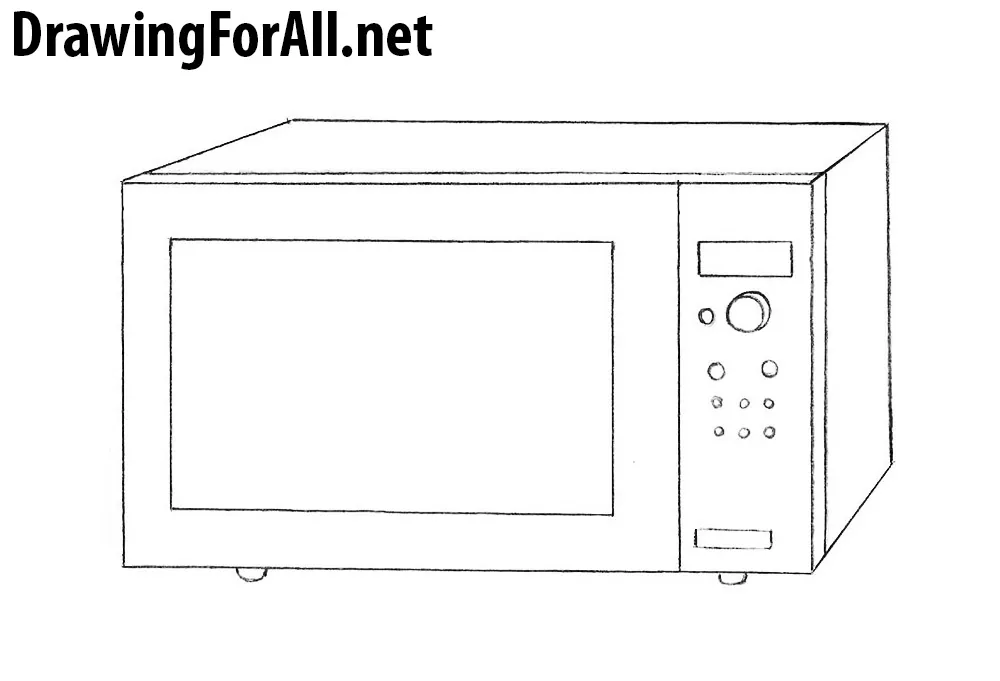 So, we finished the lesson on how to draw a microwave. We try very hard to ensure that our lessons were really useful and simple at the same time. And we would be very grateful if you shared our drawing lessons and subscribe to our social network.