From this drawing lesson you will learn how to draw a TV. In fact today we will show you how to draw a flat screen TV, but you also can draw an old tv using this tutorial.
Step 1
First draw a screen, which look like a large rectangle. Note that in this example one side of rectangle looks larger  out of perspective.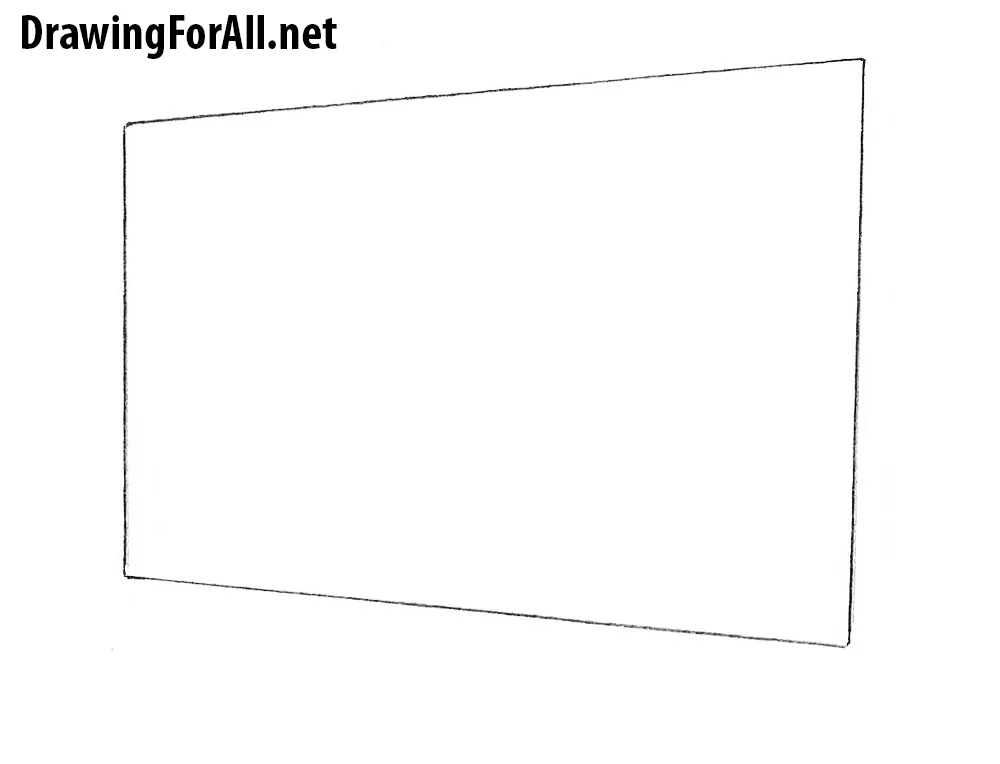 Step 2
Now to draw the edges of the TV. The edge that closer to us looks a little bigger. At this stage, our TV is more like a tablet
or
phone
, is not it?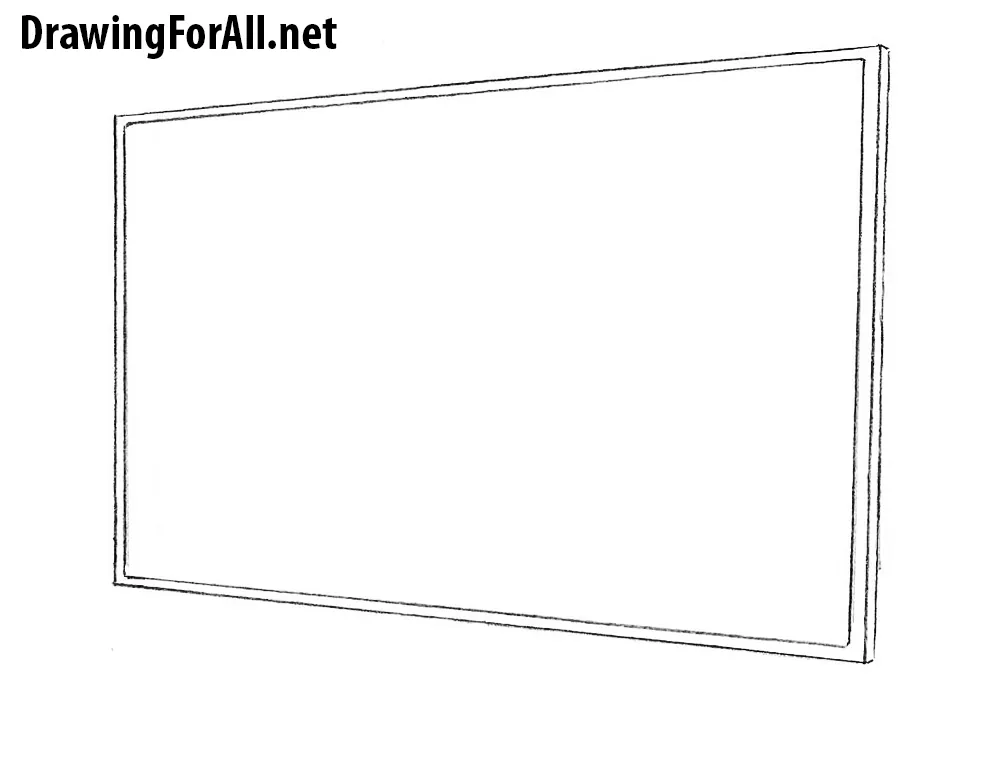 Step 3
At the bottom draw the logo and the leg, that you can draw different than ours.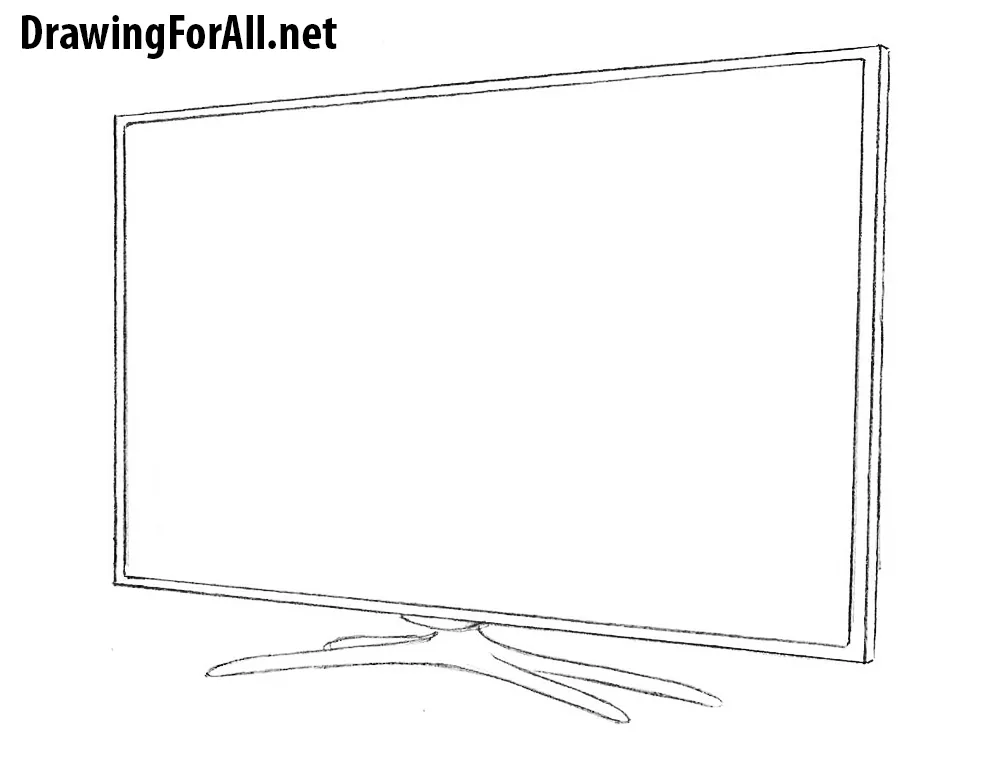 Step 4
Using a light hatching add shadows to the TV. Also with a couple of strokes sketch out a glare on the screen.
Lesson on how to draw a TV came to an end. We remind you that we have drawn a flat screen TV, but you can draw any other, using our drawing lesson. If you want to be aware of new drawing lessons on DrawingForAll.net subscribe to our social networks, share this lesson and write what you think in comments.