How to Draw a Washing Machine
How to draw a washing machine step by step? Open this drawing tutorial and learn how.
Step 1
At first draw a volume rectangle as in our example. Be sure to consider the rules of prospects.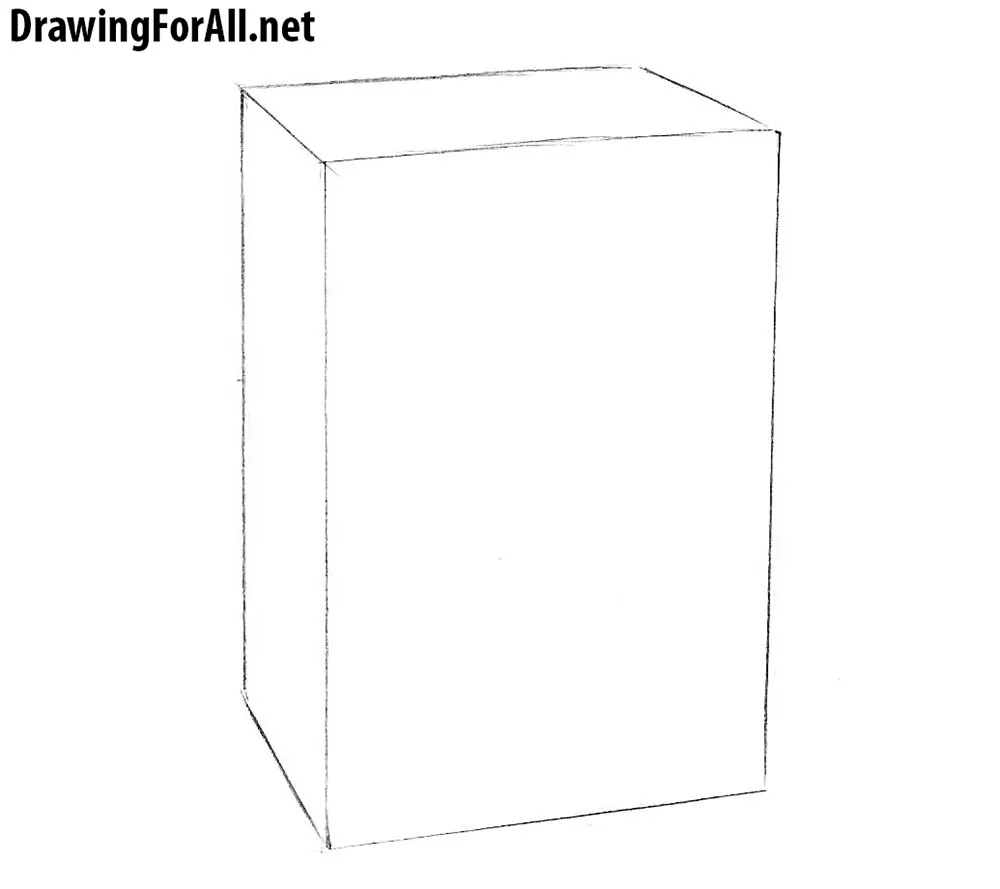 Step 2
Now add a couple of pieces such as edging on the top and stripes on the front.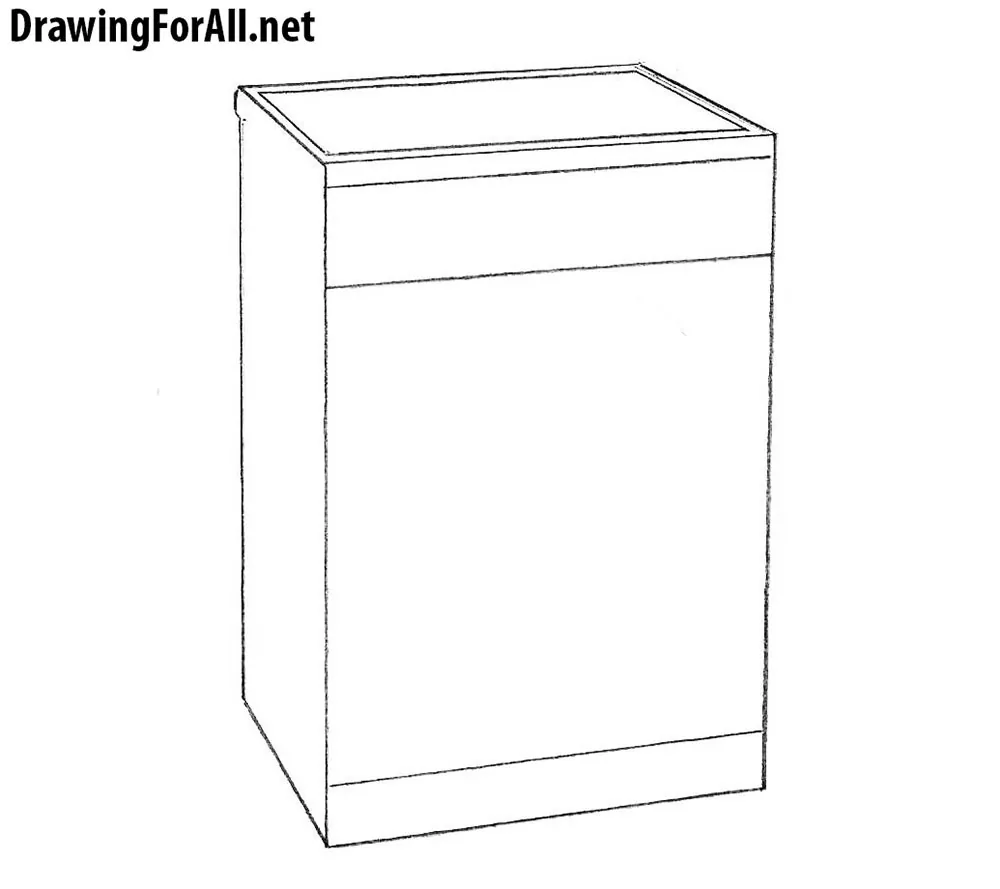 Step 3
Now add the controls on the top panel. Note that they may be different from what we have shown in our example.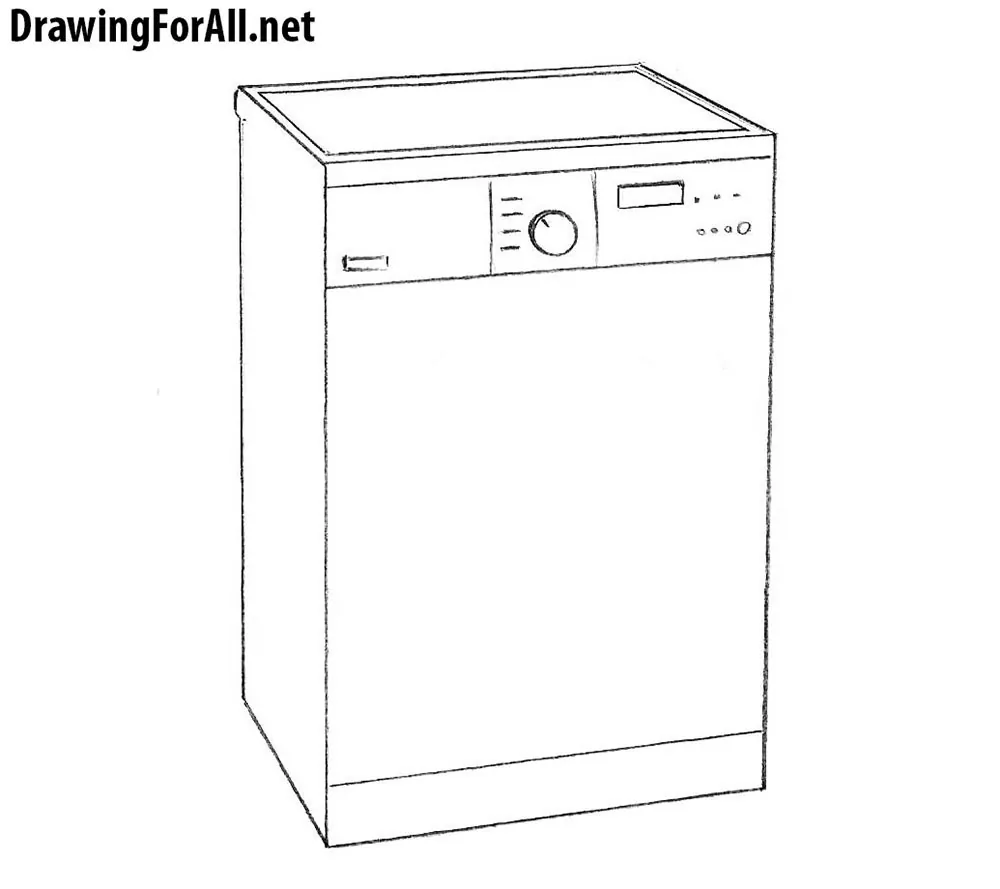 Step 4
Now, using two circles, draw a door of the washing machine. On the right side draw the handle.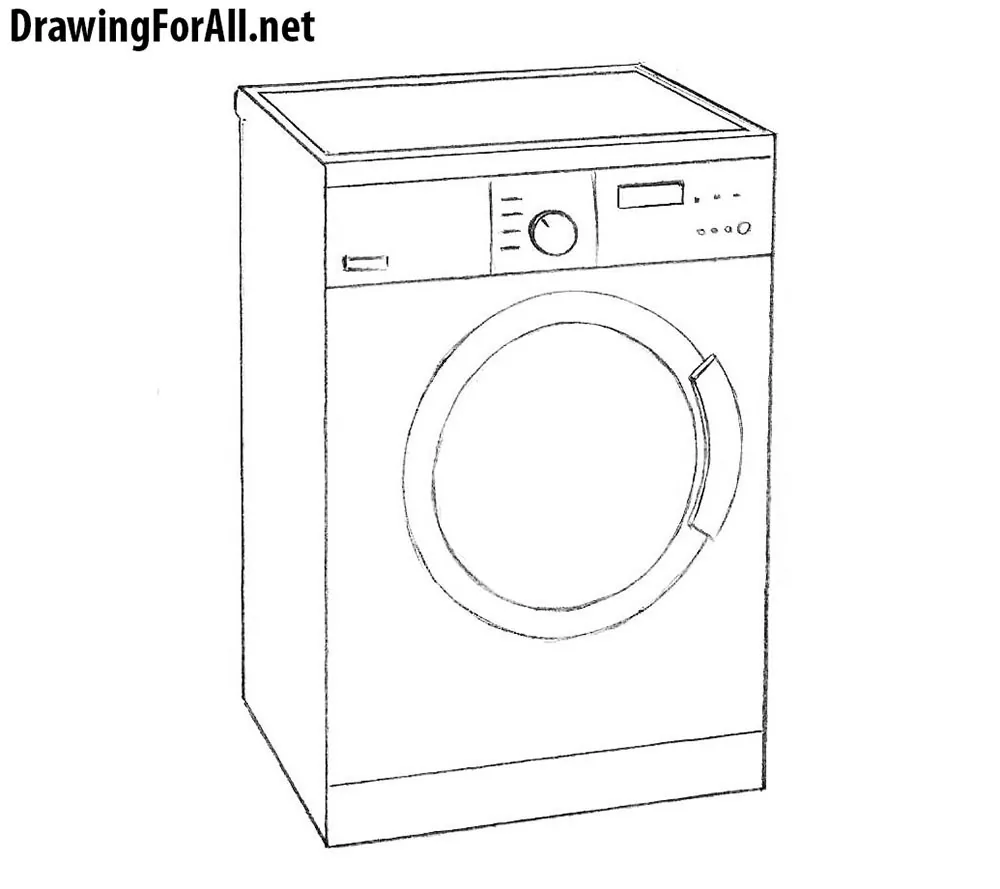 Step 5
With a few circles to draw the internal parts of the washing machine. Using short strokes draw the glare on the glass.
Step 6
Using a light shading add shadows to the side of the washing machine and inside.
Drawing tutorial on how to draw a washing machine came to an end. We hope that you will support us, sharing this lesson, subscribing to our updates on social networks and writing your opinion for this lesson in the comments below this article.