Hello everybody. In one of the first drawing lessons we showed you how to draw a man. But in addition to the figure of a man, we must learn to draw clothes too. We already drew a hat, a T-shirt, pants and boots. Today we want to continue this theme and so have created a lesson on how to draw a jacket.
Step 1
The first step is very simple. Here we will need to outline a simple rectangle with very light lines.
Step 2
It's also a very simple step in which we will need to sketch out the collar and sleeves.
Step 3
Draw out a line of fasteners. Draw a line of zipper. In the lower part of the jacket we sketch out cuffs of sleeves and waist.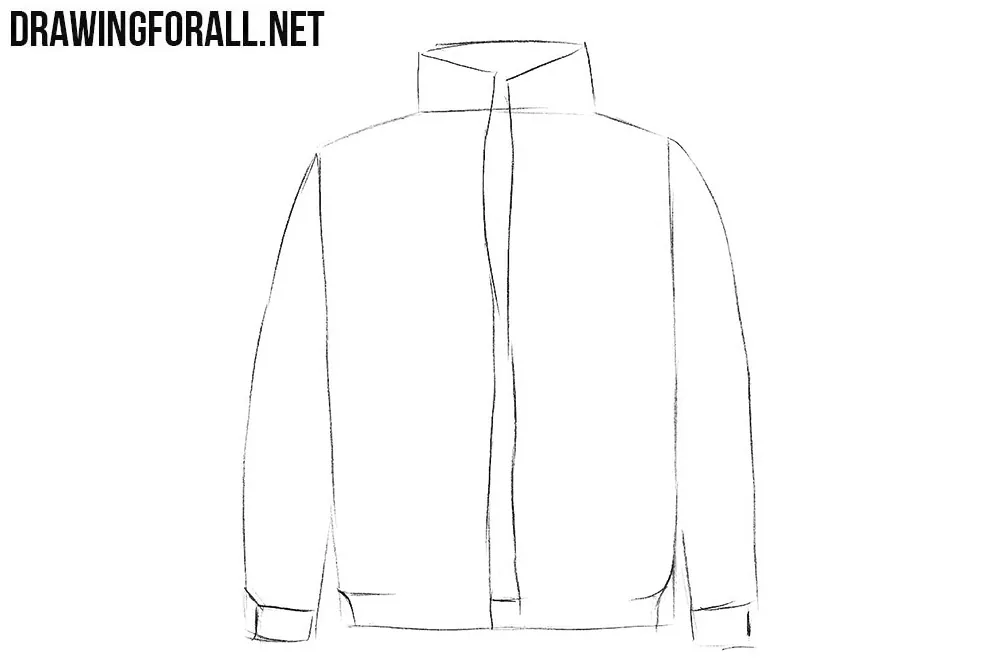 Step 4
Using clear lines draw out the torso of the jacket. Draw out the lines on the cuffs of the neck and tail. Add pockets and folds.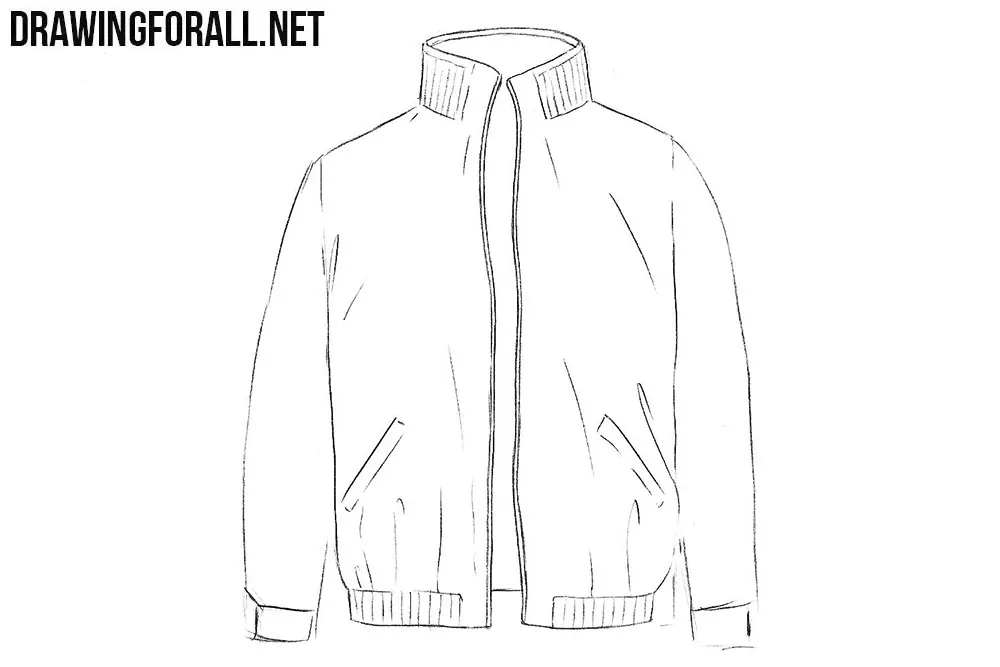 Step 5
Now let's move on to the sleeves. Also, using clear lines draw out the contours of the sleeves, draw folds and lines on the cuffs.
Step 6
Let's make our jacket drawing more clear and realistic. Take the pencil more comfortable and add shadows to those areas where the light does not fall.
So, it was a lesson about how to draw a jacket. How do you like the clothing on our website? Write us your opinion in the comments to this article, because your opinion is very important for us.