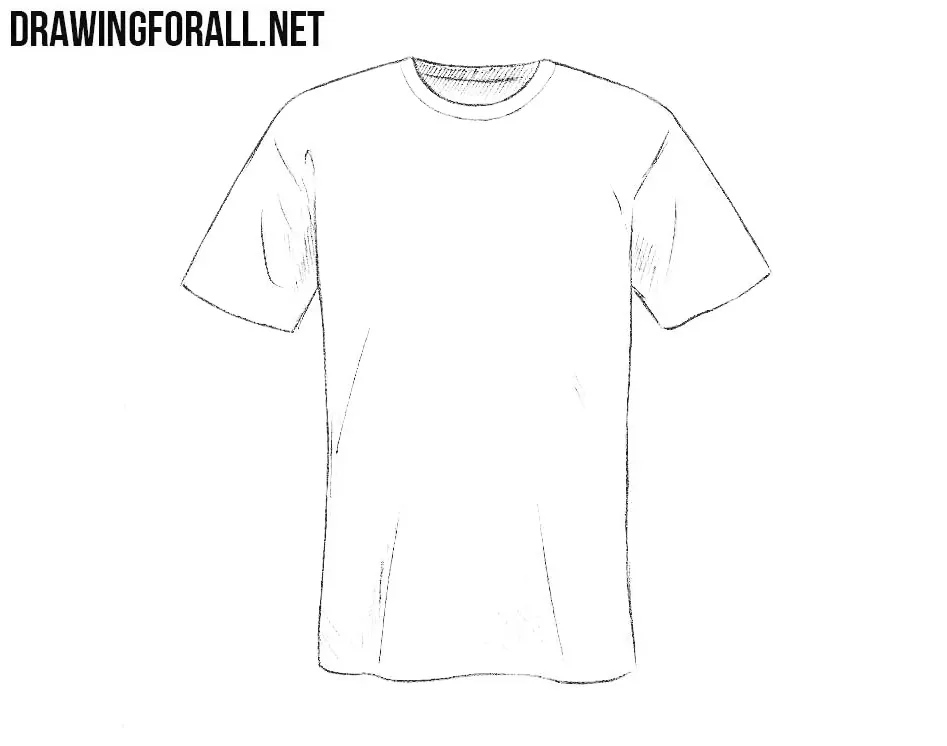 Hello dear artist. We very often draw different people, but rarely draw clothes. We have already begun to correct this situation and have drawn lessons about shoes and glasses. And now we decided to draw probably one of the most famous kinds of clothes.
Step 1
So, let's first outline the part of the T-shirt that covers the torso usingf such a rectangle.
Step 2
Now we are sketching a part of the T-shirt that closes the upper part of the arms.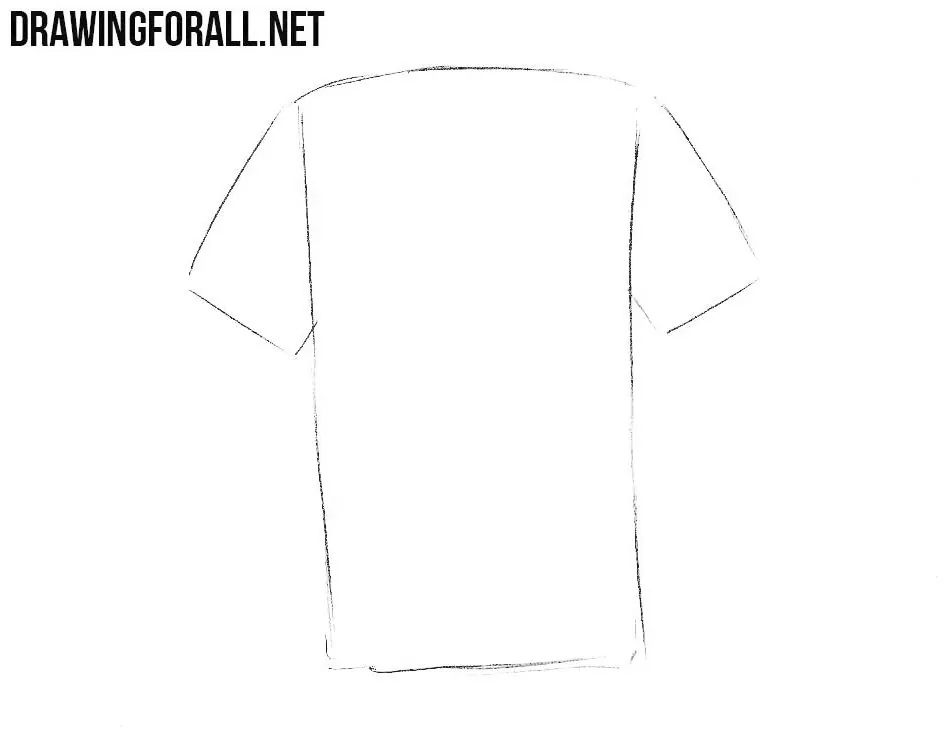 Step 3
А very simple step where we sketch out the neck and make shoulders a little higher.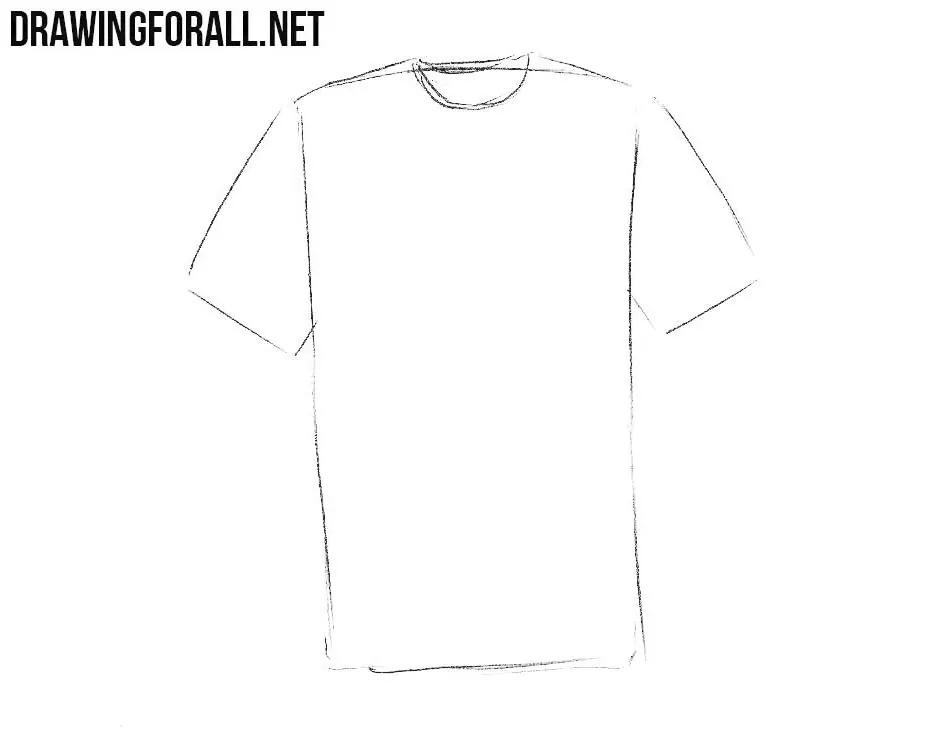 Step 4
Erase all unnecessary guidelines from the T-shirt and make the lines clear and smooth. Add folds and seams.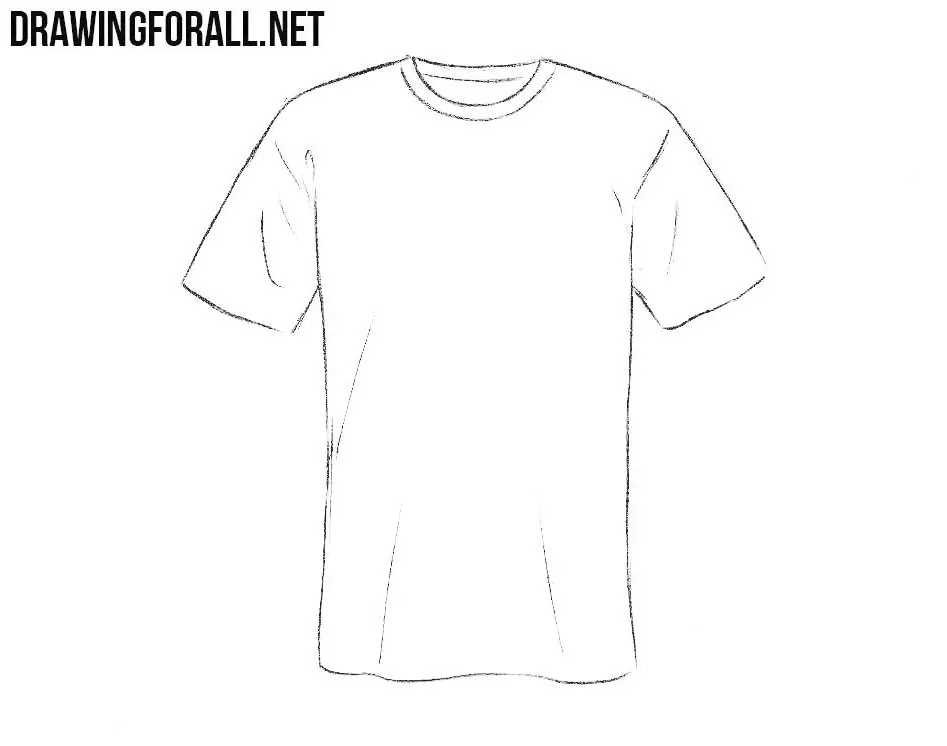 Step 5
And the last step of the lesson on how to draw a T-shirt where we add shadows using simple hatching.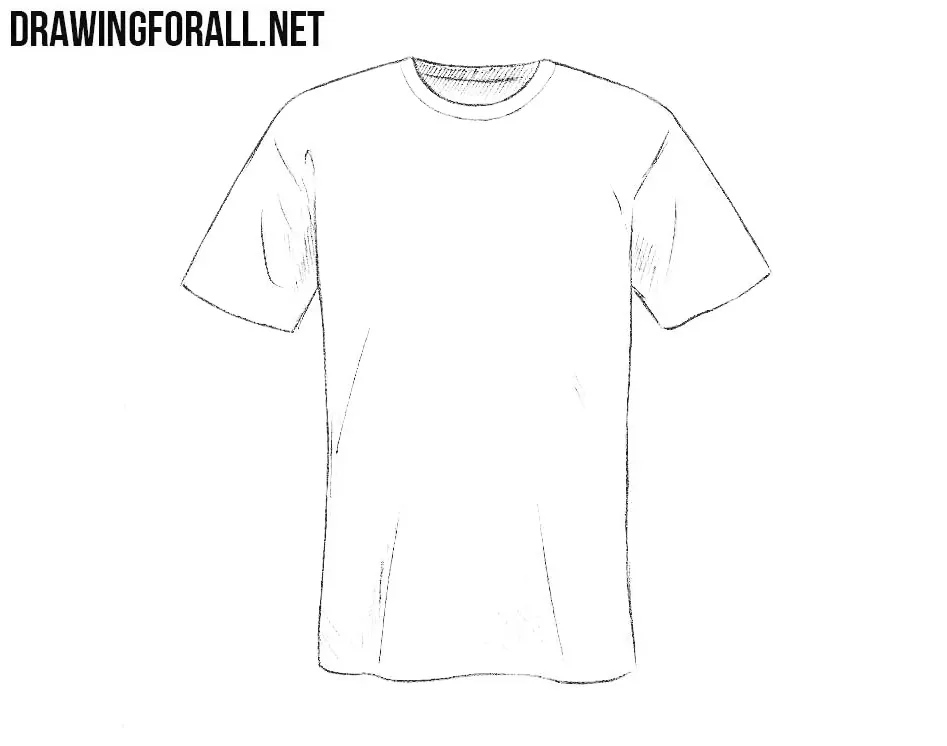 So, the T-shirt drawing is ready. Now if you draw any characters then you can easily put on it such a beautiful T-shirt. You can also add some logo on the chest of your T-shirt. Share this lesson with your friends and subscribe to us in social media.