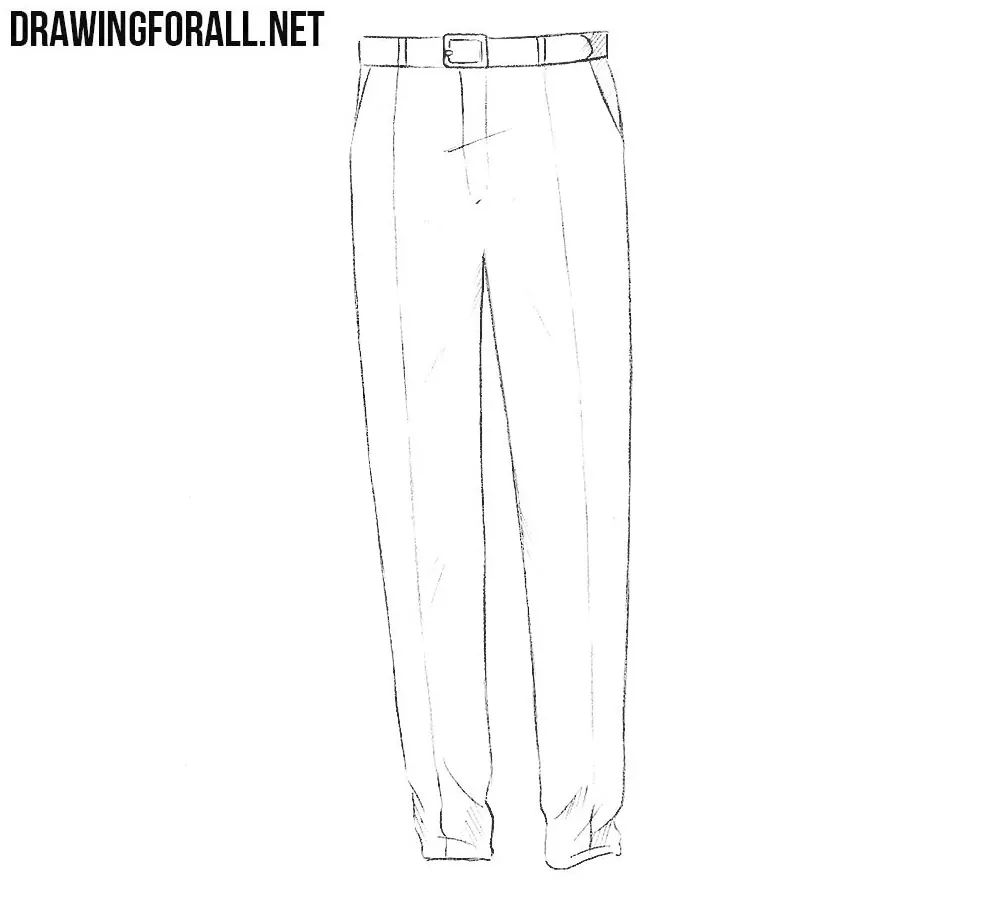 Hello dear artists. In the last few drawing tutorials we showed you how to draw a T-Shirt, sneakers and boots. And now we want to continue the topic of clothing and present you a tutorial about how to draw pants.
Step 1
So using very light lines sketch out the general outlines of the pants. As you can see it is very easy. Note that the pants come in a variety of fits and waist height.
Step 2
Now sketch out the belt, pockets, seams and creases of the pants as in the drawing below. Here we have drawn classic pants with creases, but you can also draw jeans using this drawing lesson.
Step 3
Circle the lines making them smooth and clean. Add some folds and draw out the belt. Note that when a person is standing, folds are forming at the very bottom part of the pants.
Step 4
Pants drawing are almost ready, it remains only to give them a little volume, by adding shadows.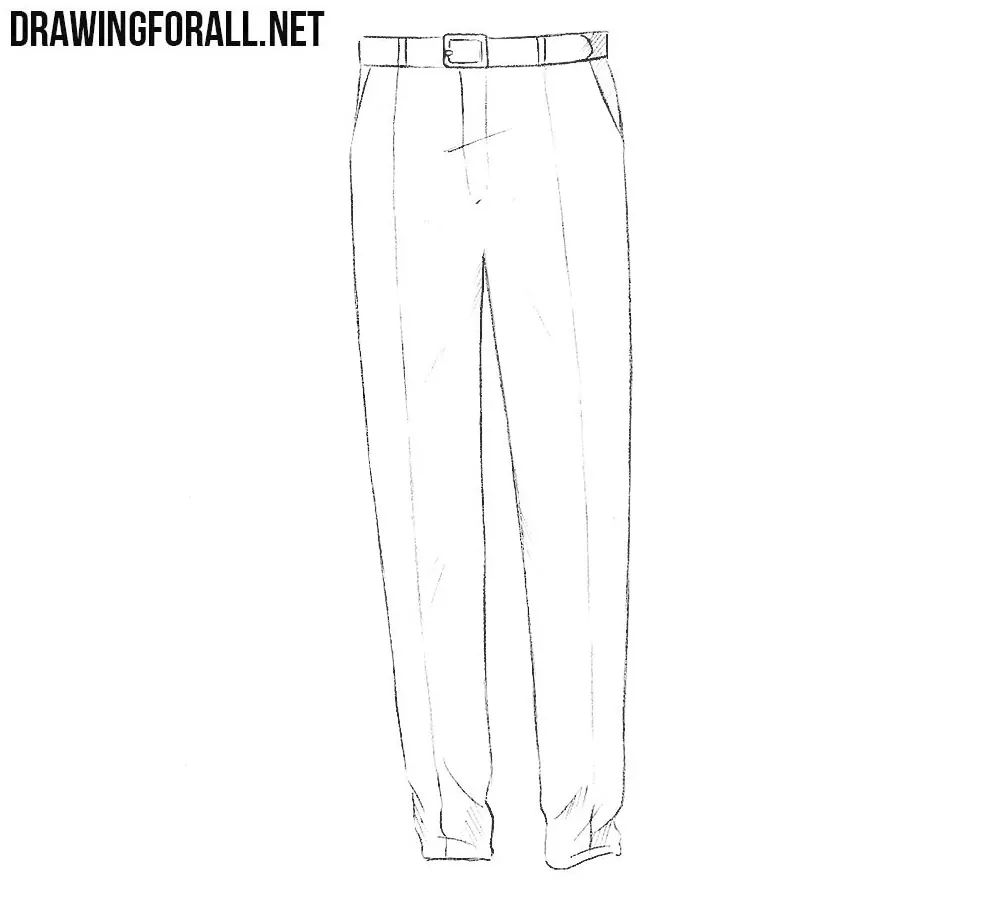 It was a lesson about how to draw pants. In the future we are going to show you how to draw a variety of types of clothes and not only. So subscribe to us in social media in order to stay informed about all the new drawing lessons.