How to Draw a Dove for Beginners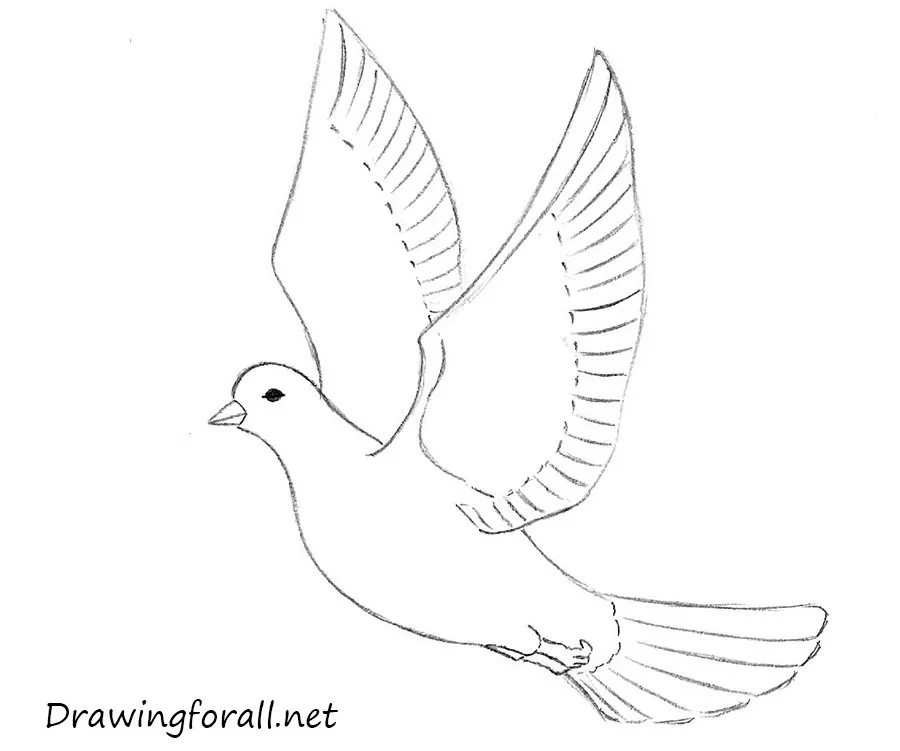 Hello, everybody! In today's drawing tutorial, we will show you how to draw a dove for beginners. This lesson going to be pretty simple, as our previous lessons about how to draw a cow, goose, duck and chicken. In this tutorial will be no complex shadows and details (as in tutorials about Wolverine or Sub-Zero, for example). So, let's start the tutorial and learn how to draw a dove for beginners.
Step 1
Using smooth and light lines draw a circle for the head and an oval for the torso.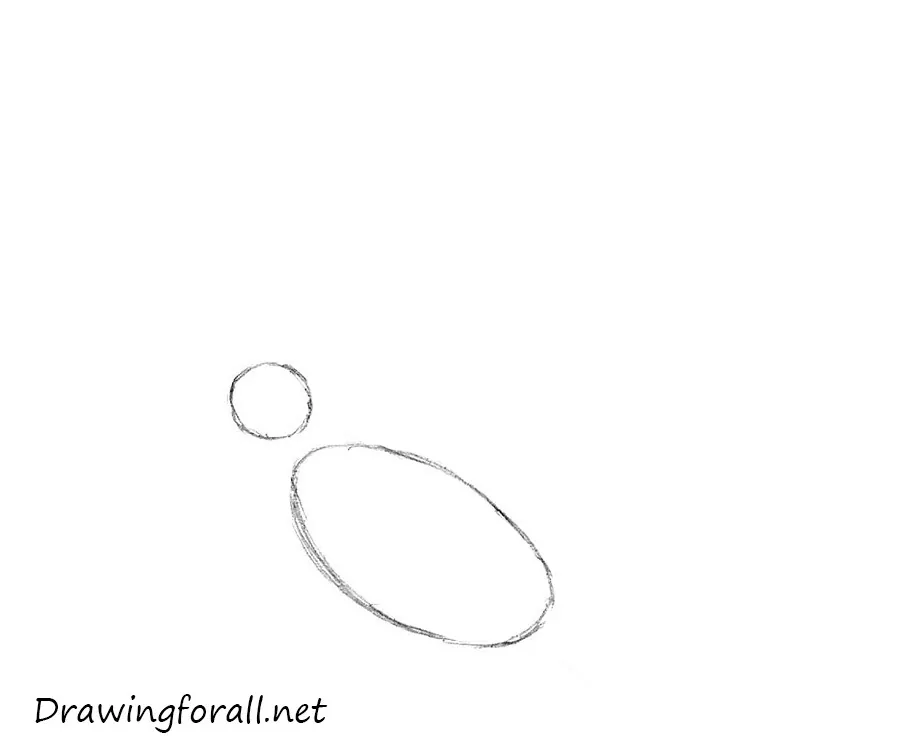 Step 2
Using smooth and curved lines connect the head with the body. Sketch out the contours of the tail.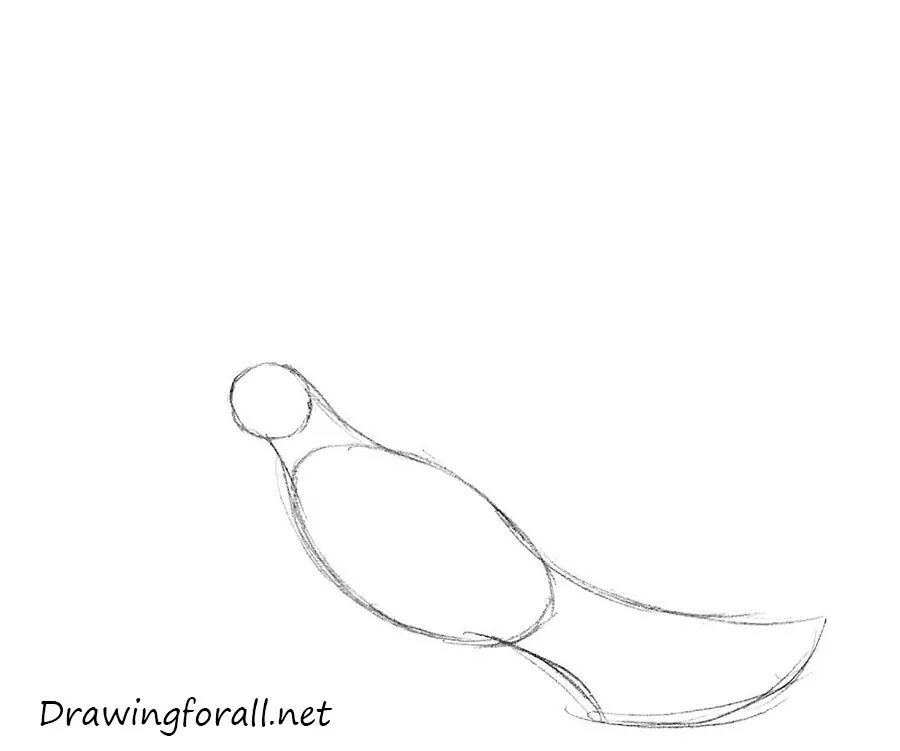 Step 3
Draw the beak using two triangles. Using two smooth and curved lines sketch out the wings.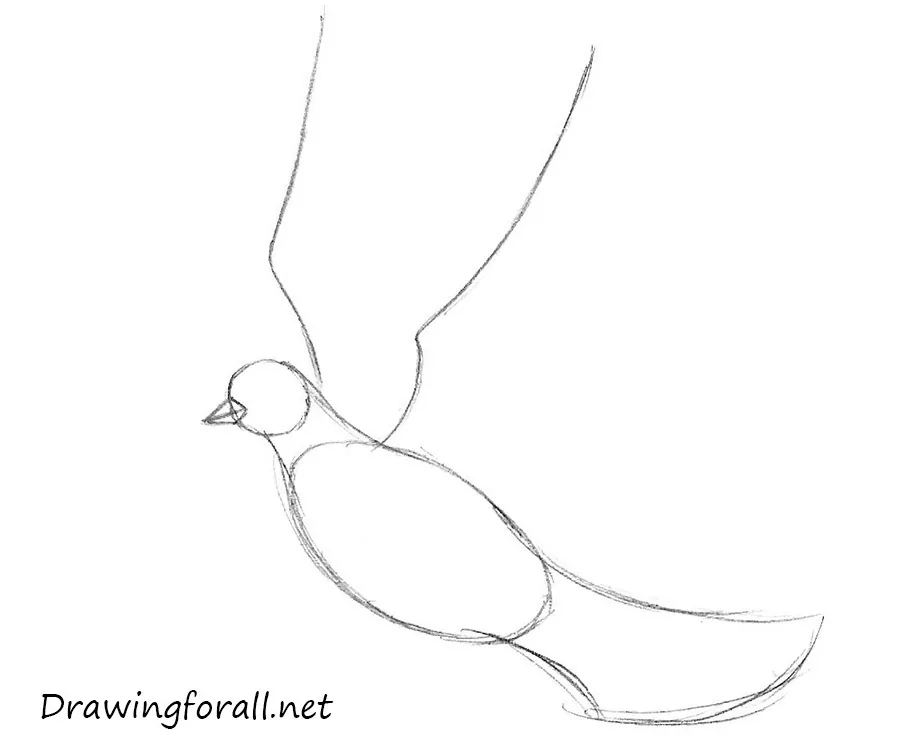 Step 4
Draw the almond-shaped eye of the dove. Draw the lower edges of the wings. At the lower part of the torso draw the legs.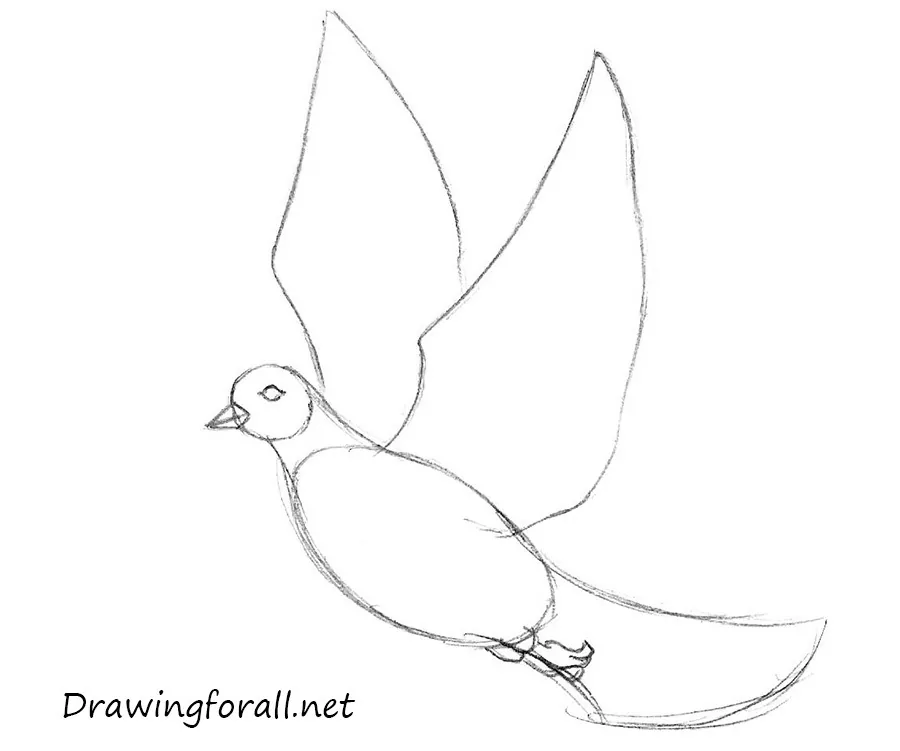 Step 5
Erase all the unnecessary guidelines and strokes. Darken and smoothen the lines of the drawing. Pant out the eye.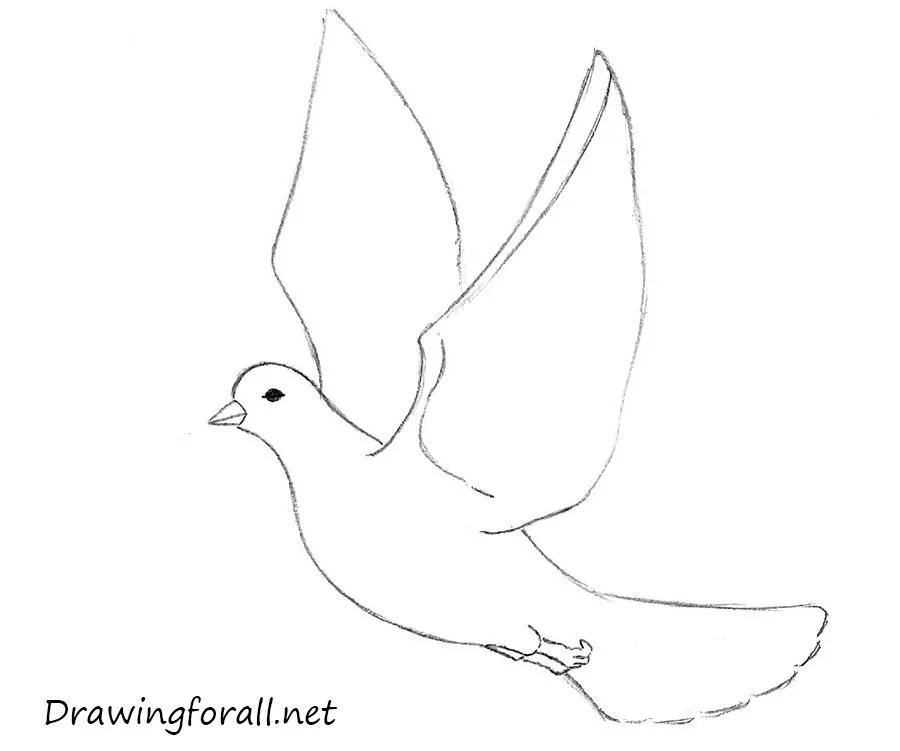 Step 6
And we got to the last step. Using slightly curved strokes draw the feathers on the wings and tail.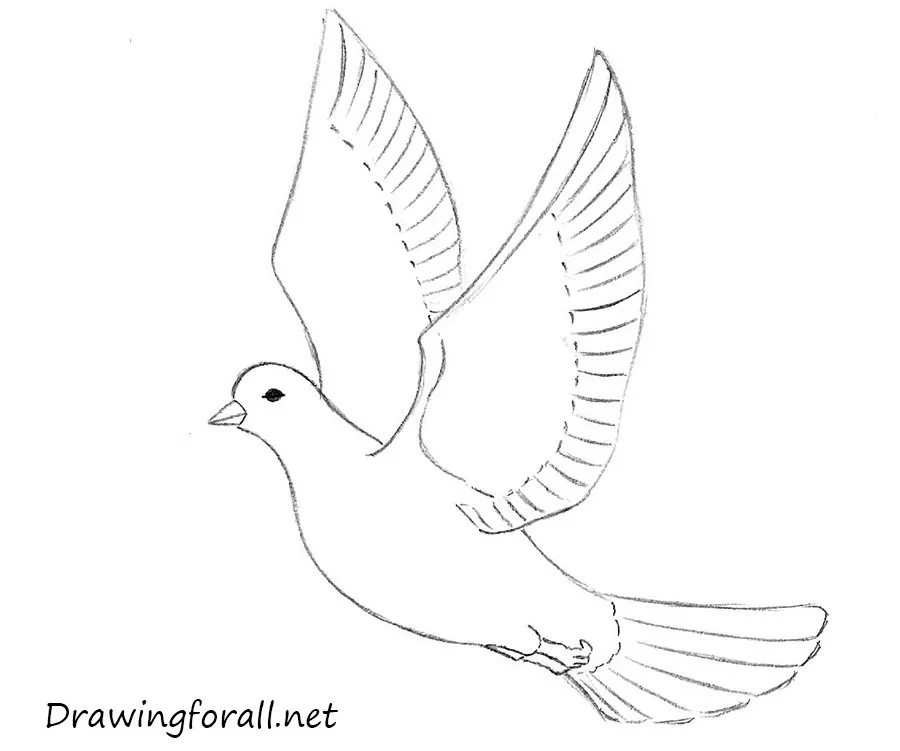 It was the drawing lesson about how to draw a dove for beginners. We hope this tutorial was interesting and informative for you. Stay tuned and wait for new drawing lessons by drawingforall.net. Goodbye!