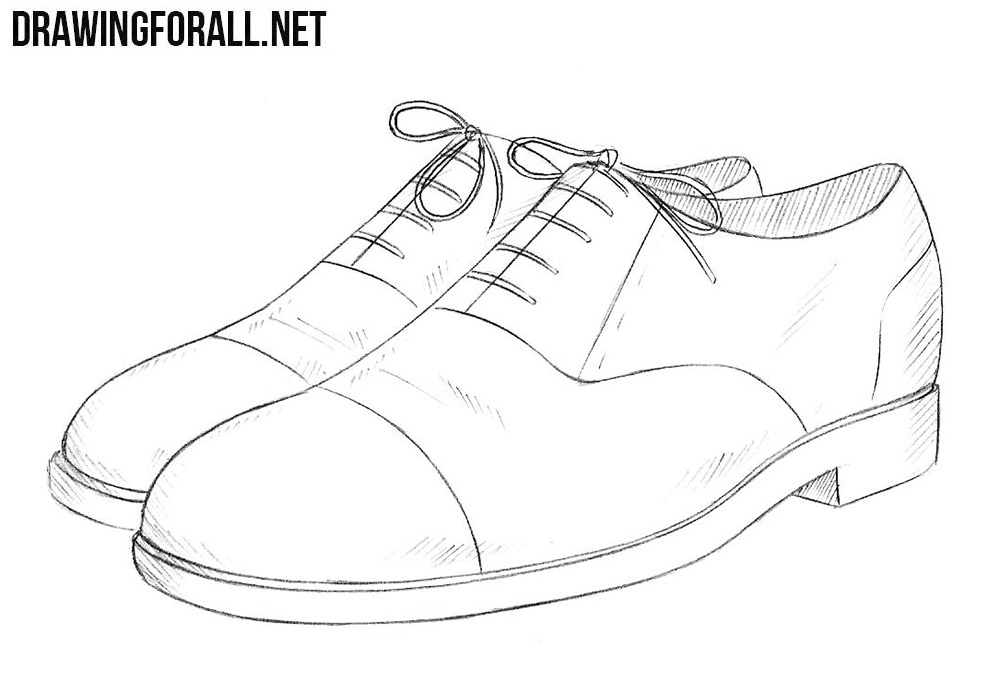 Hello, dear artists and welcome to the drawing lesson in which we will tell you how to draw shoes. This tutorial is part of a series of lessons about clothes, in which we have already shown you how to draw things like glasses, bag, sneakers and much more. Okay, let's start our drawing lesson.
Step 1
We usually start to draw shoes with the main contours. This drawing lesson will not be an exception. Sketch the outlines with very light, almost transparent lines.
Step 2
Here we add some general details to the shoes. First sketch out the sole. Then draw seams, shoelaces and top lines.
Step 3
Starting with this step we will work the final details. Gently draw the lines of the sole and tip of the shoes erasing all the extra lines.
Step 4
Now let's move a little higher and draw out the top line of the shoes, seams and shoelaces.
Step 5
And now let's add some shadows. Put shadows on the inside of the shoes and on those areas that are less lit.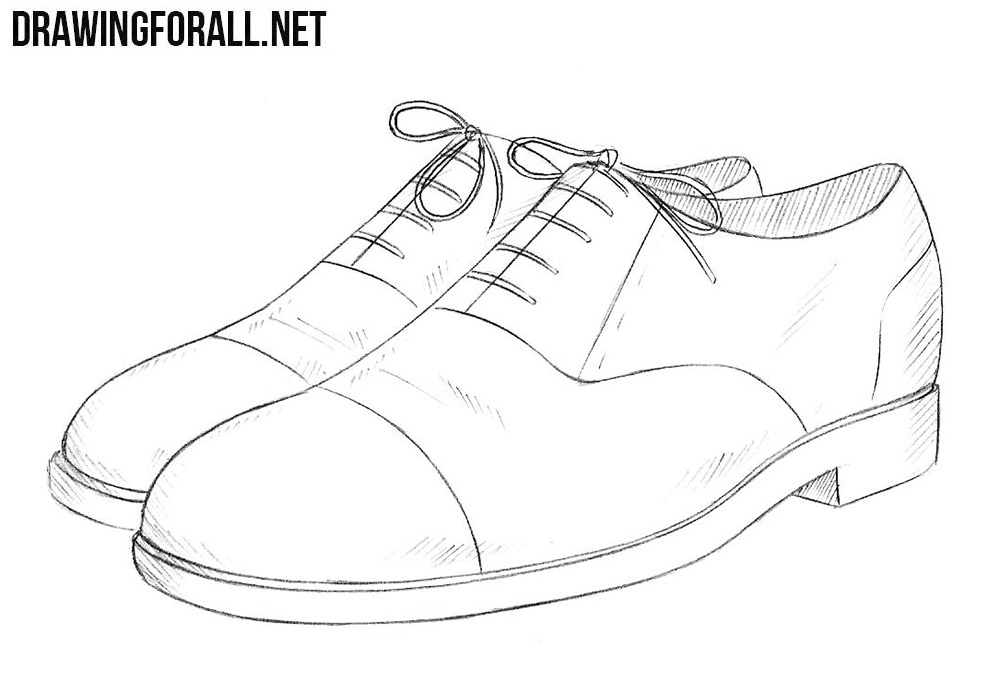 It was a drawing lesson about how to draw shoes step by step. On our site there are a huge number of drawing lessons about other clothing items, such as boots or dress. Visit them and write your opinion about our website and about the methods by which we teach you how to draw.