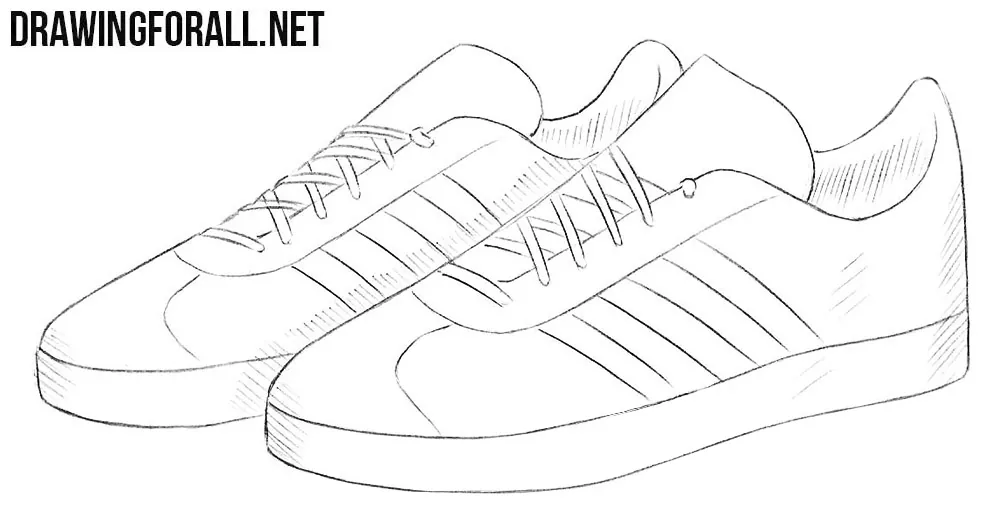 Hello dear artists. In the previous drawing tutorial we showed you how to draw boots. We think it was pretty interesting and in this lesson we decided to show you how to draw sneakers.
Step 1
As in the tutorial about the boot we draw the general outlines in the first step. Here we need to use very light lines.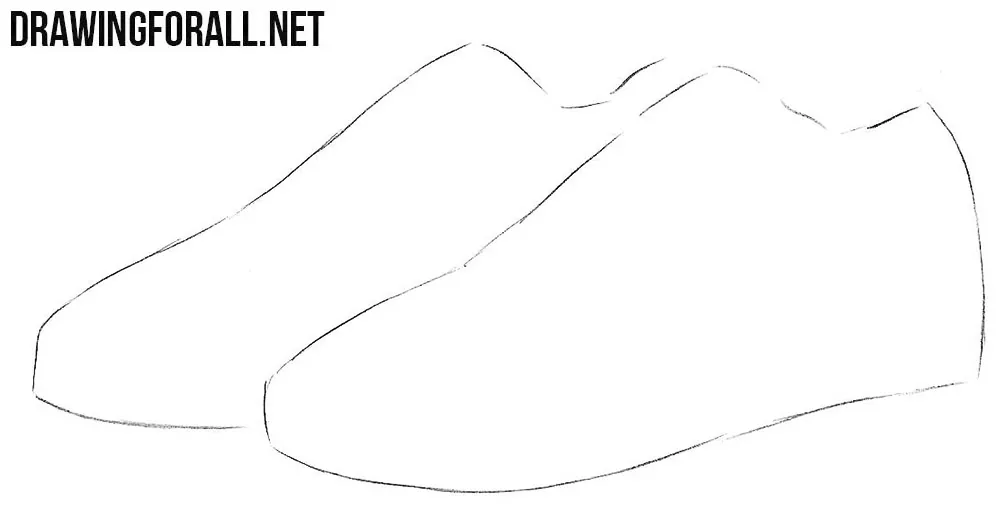 Step 2
Add some general details such as the sole and tongue. In this step we also use very light lines. Note that the sole of sneakers are flat, unlike the sole of boot.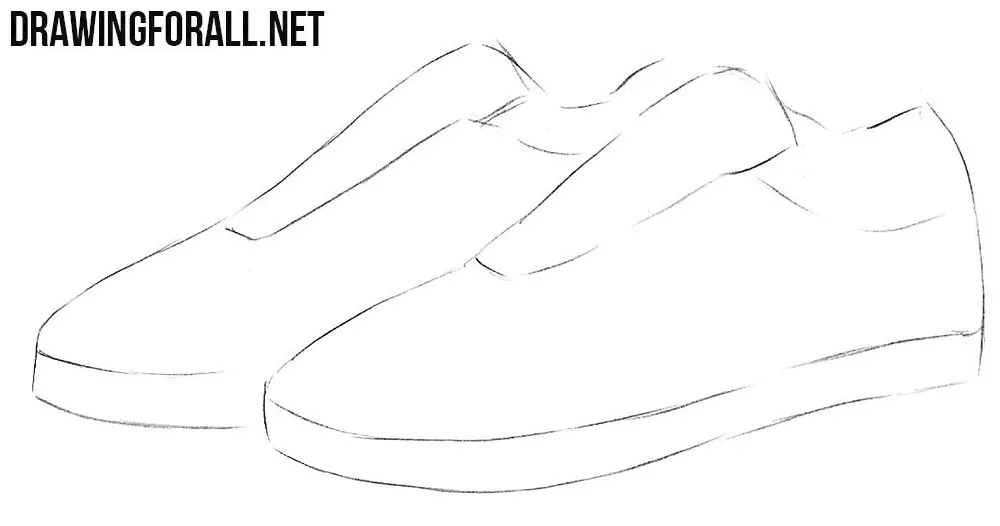 Step 3
So, let's move on to the details. Using clear and smooth lines draw the outlines of sneakers, erasing unnecessary lines.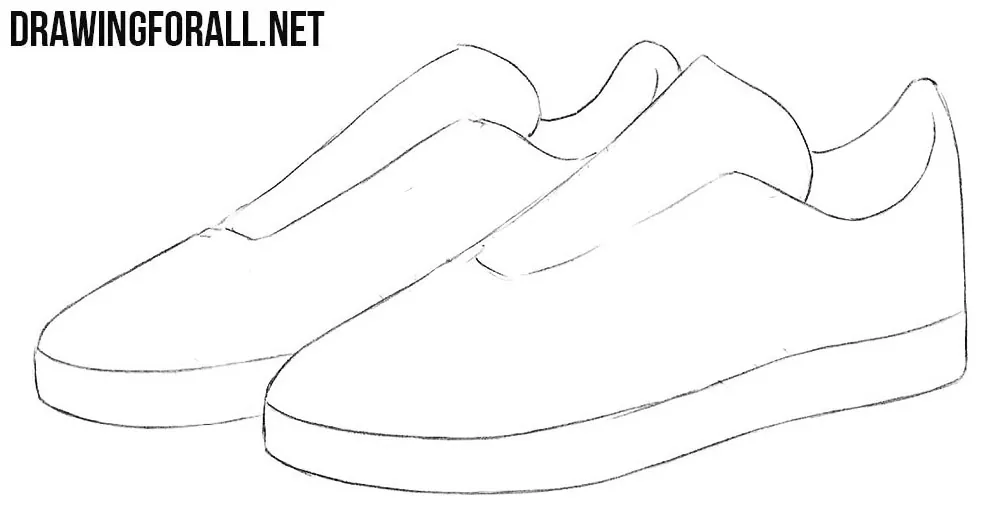 Step 4
Continue drawing the sneakers. Very carefully draw out the tongue and shoelaces as shown in this lesson.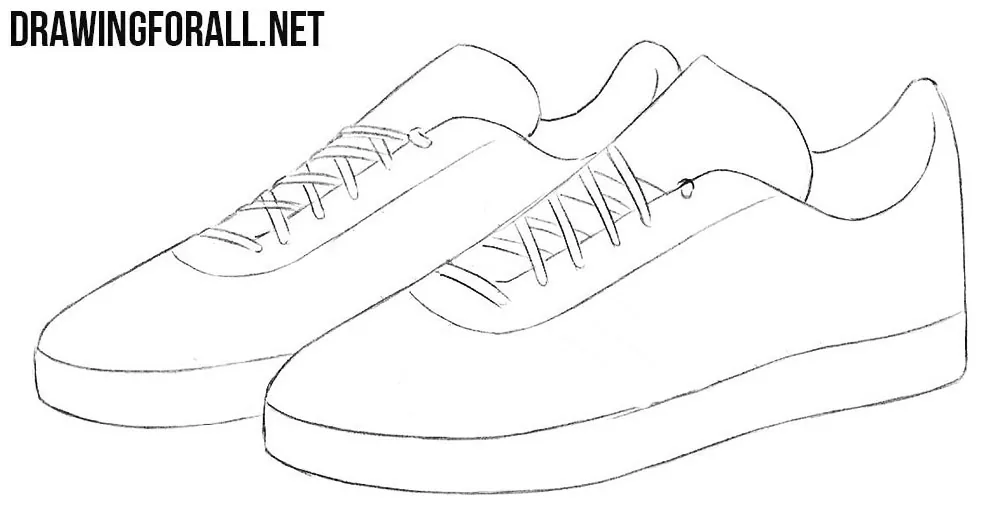 Step 5
In this step of the drawing tutorial of the lesson about how to draw sneakers we add final details to the sneakers. Draw out the seams in the front and strips at the sides.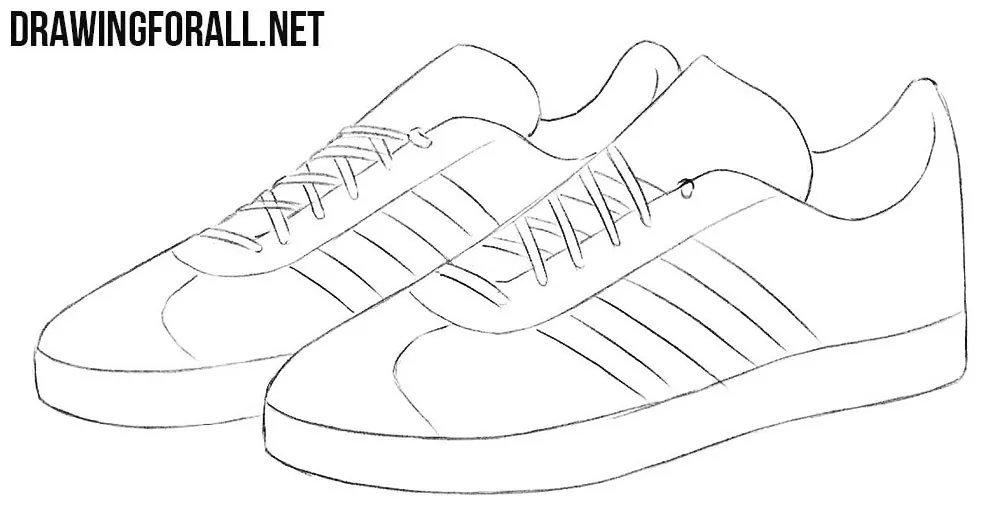 Step 6
It remains the last step in the process of drawing sneakers. Take the pencil more comfortable and start gently hatching the sneakers as in our example.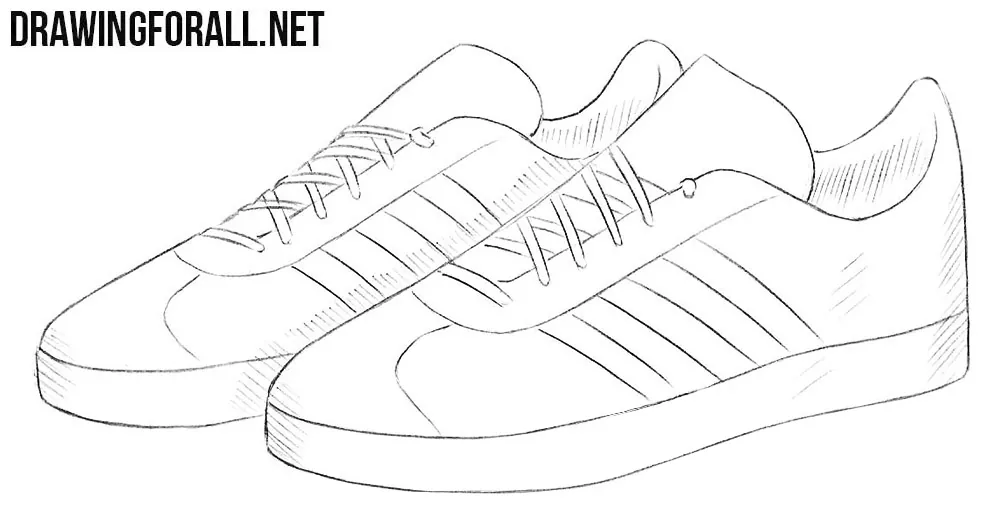 So, we hope that we could show you how to draw sneakers correctly. Write your opinion about this lesson in the comments under this article or in social media.