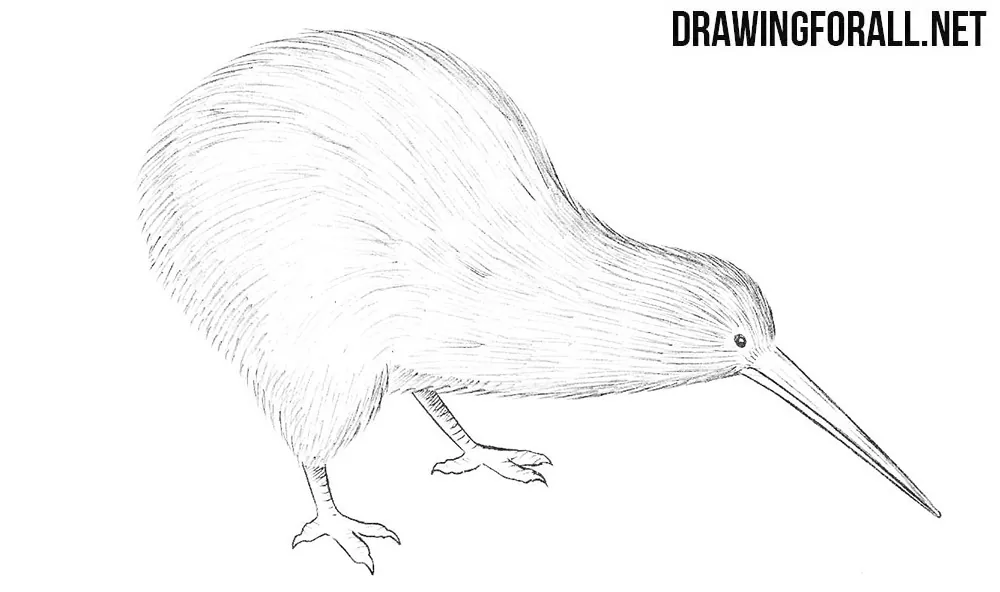 The team of artists of Drawing For All welcomes you at the drawing lesson about how to draw a kiwi – probably the most strange bird on the planet Earth.
Step 1
Kiwi is a strange bird, so the structure of the drawing is also unusual: a very small head and a comparative large body.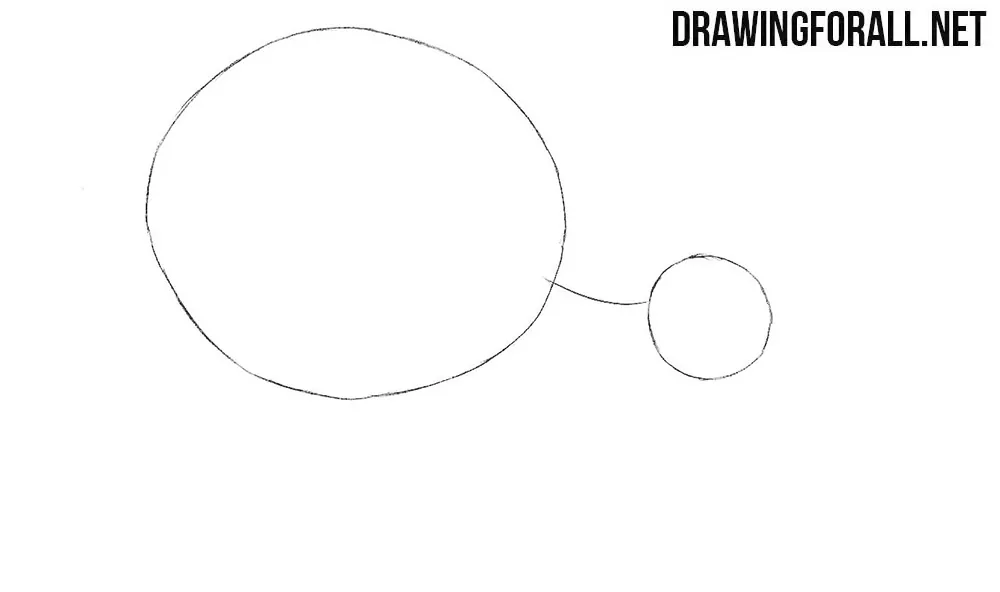 Step 2
To the construction from the previous step add a long beak, thicken the neck and sketch out the legs.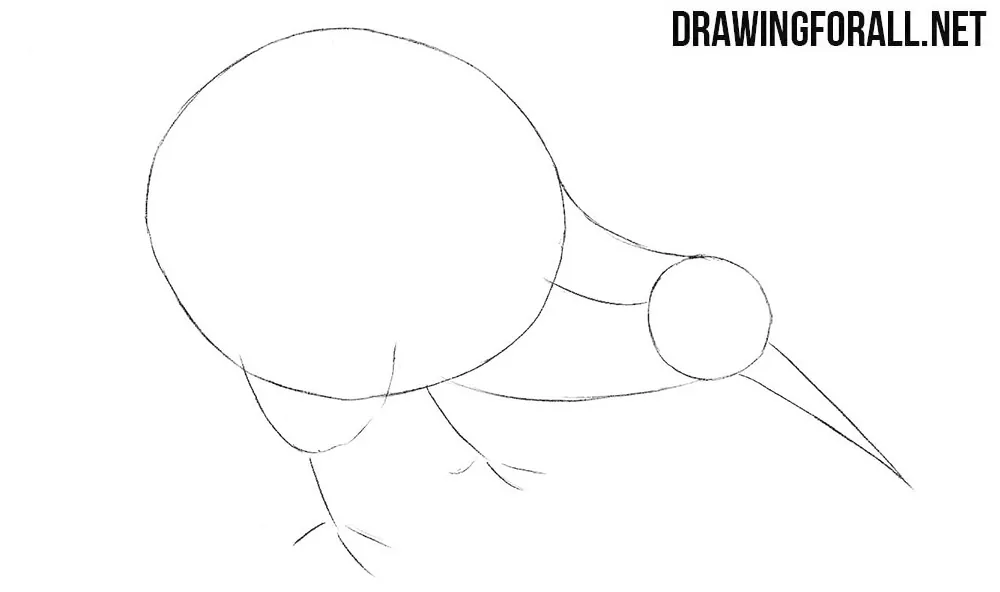 Step 3
Draw out the kiwi by "fluffy" lines and remove all the auxiliary lines. Then draw out the beak and eyes. make the legs thicker.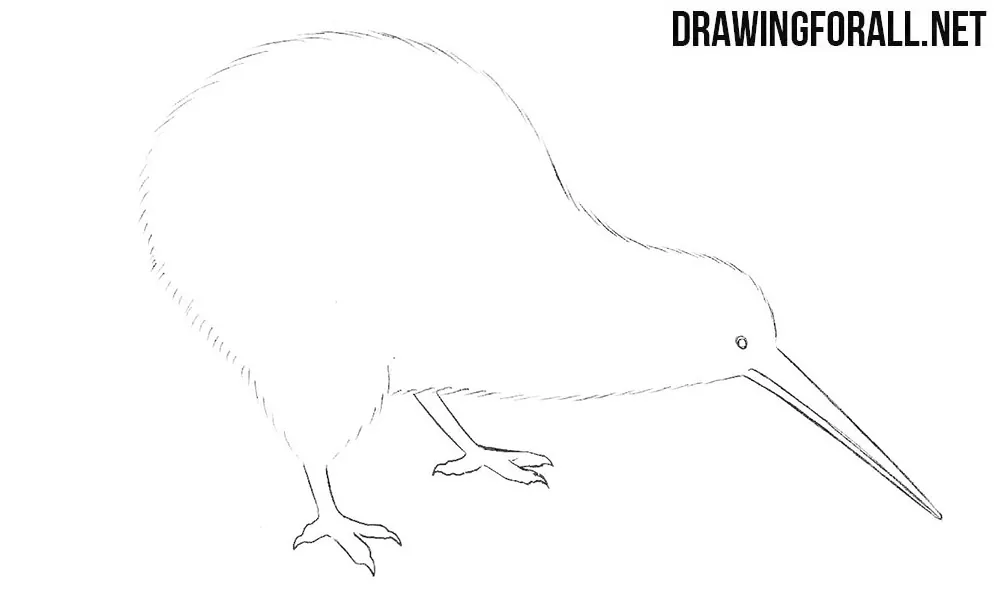 Step 4
Feathers of kiwi are like thin hairs, so we draw them using thin and long strokes.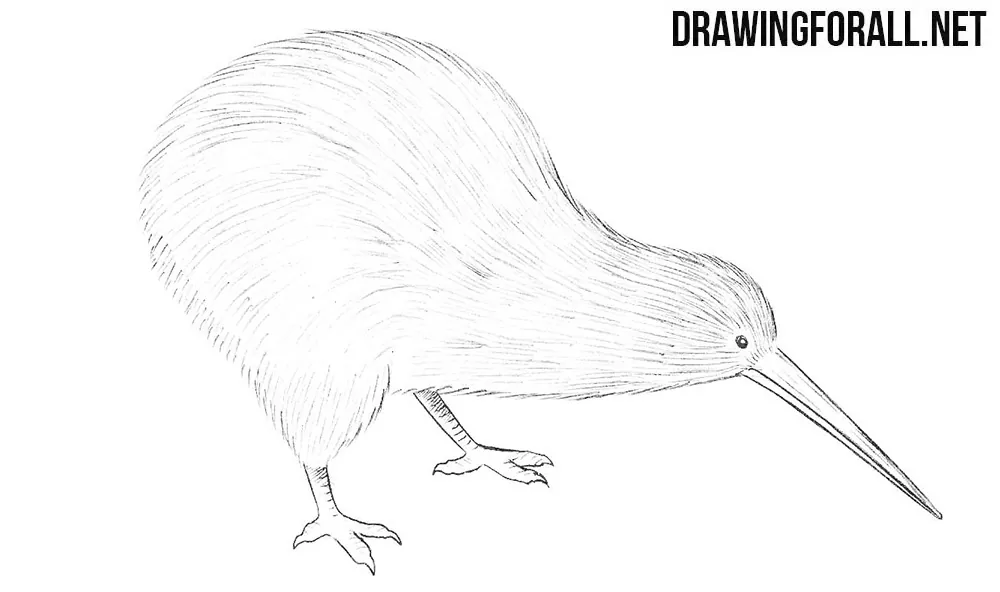 Step 5
Darken the drawing closer to the edges using hatching. If you followed our advices, then you will get such a kiwi bird.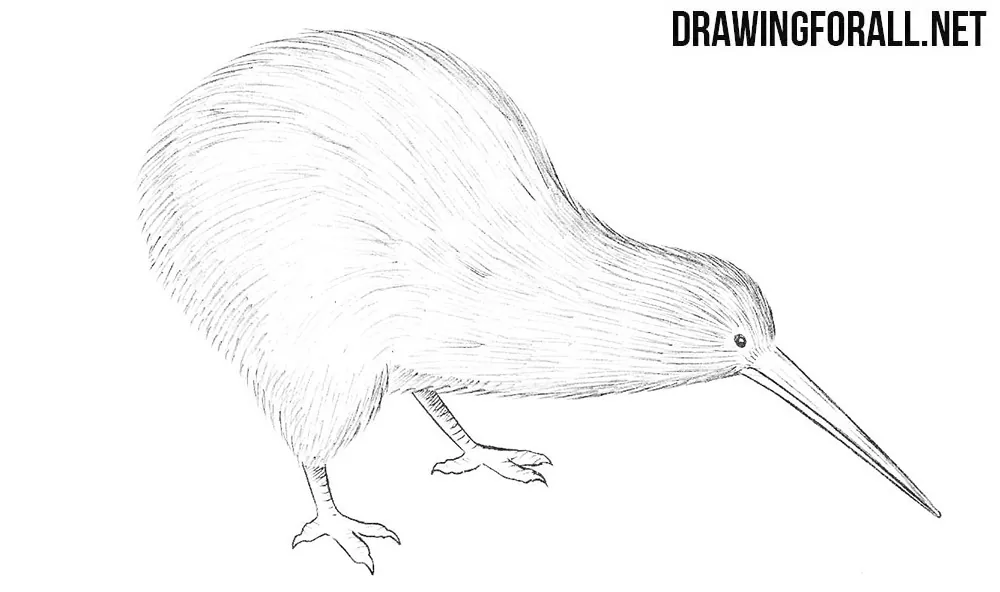 It was a fairly simple lesson on how to draw a kiwi bird at the end of which we got a pretty realistic kiwi drawing.