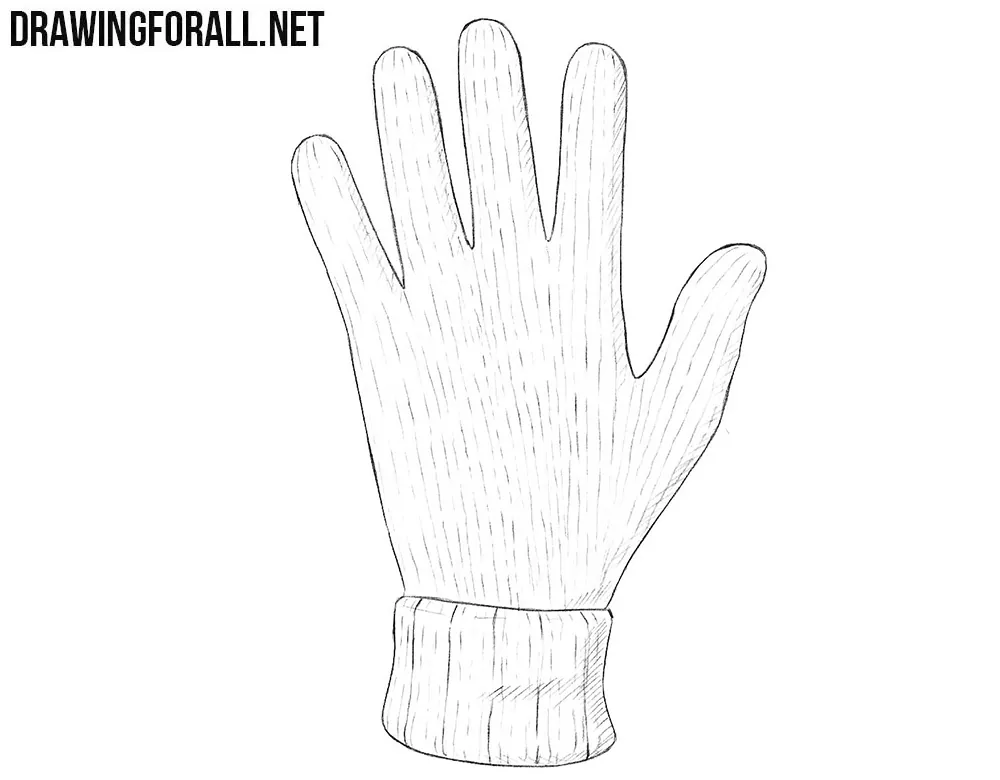 Hello dear artists. In previous lessons we started the topic of warm clothes and showed you how to draw a knit hat and jacket. Today we want to continue this topic and so have created a lesson on how to draw a glove.
Step 1
This lesson will be very similar to the lesson about how to draw hands. So, first of all, draw such an angular figure using very light lines.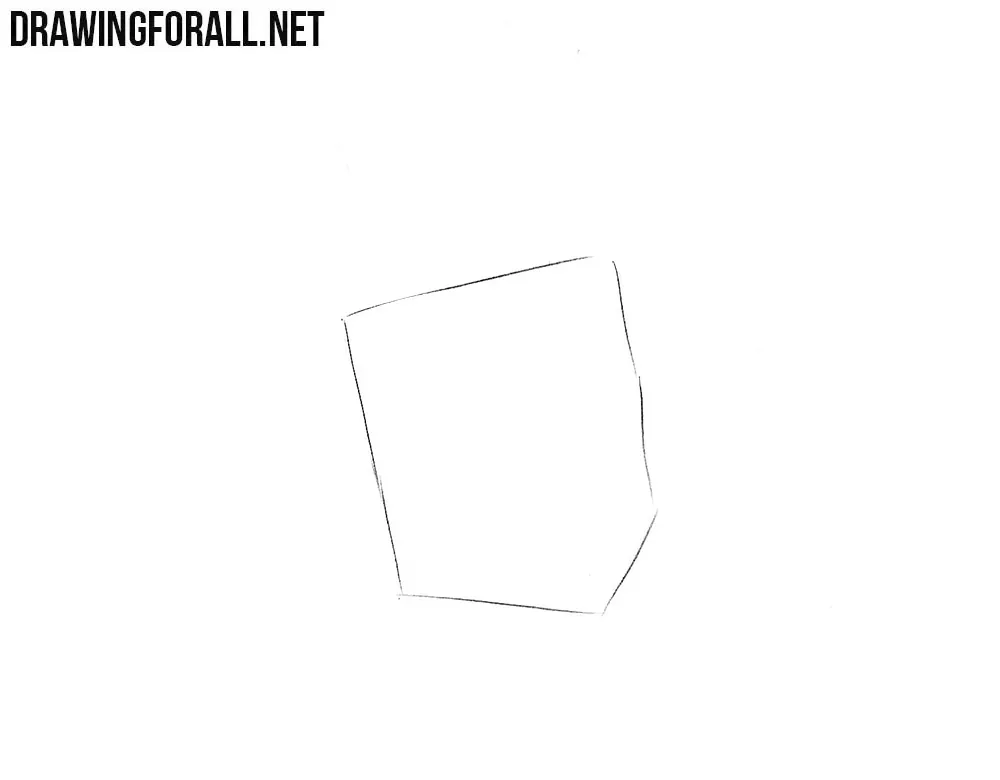 Step 2
Now sketch out the fingers with the help of curved lines and cuff in the lower part. When you draw the fingers, consider the difference in their lengths.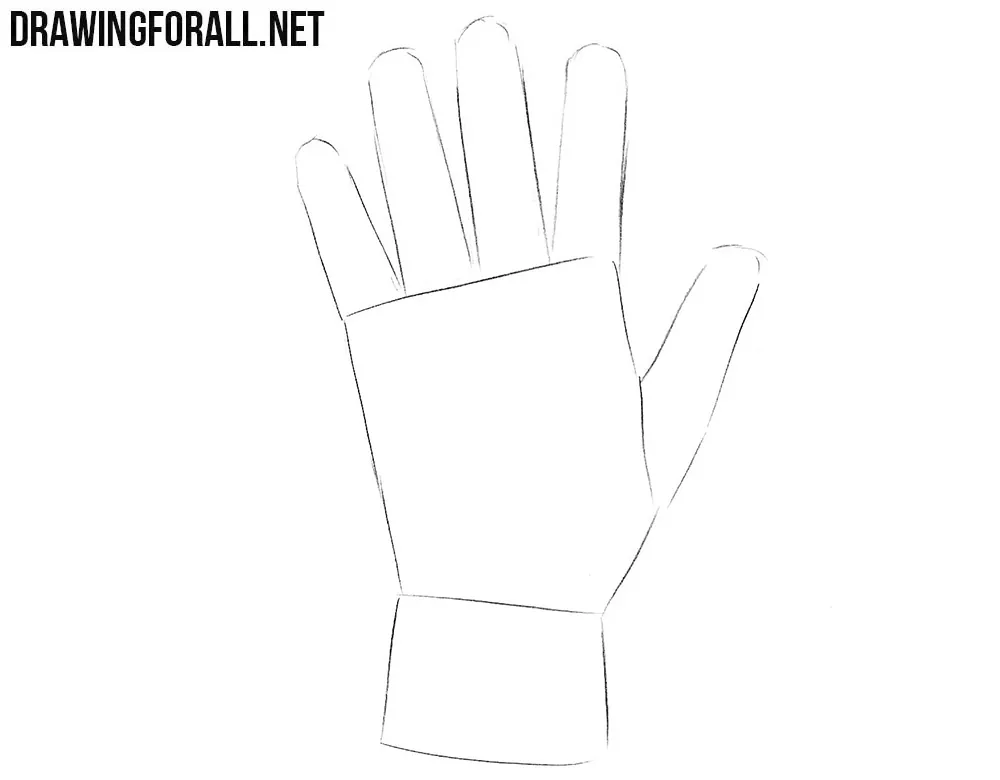 Step 3
Now we will need to erase all the unnecessary lines and draw out the outline of the glove with the help of clear and dark lines.
Step 4
Let's give our glove a more "woolen" look. For this draw light lines as in our example. Pay attention that they do not have to be perfectly even.
Step 5
And the last step of the lesson about how to draw a glove where we just need to draw shadows using dense hatching.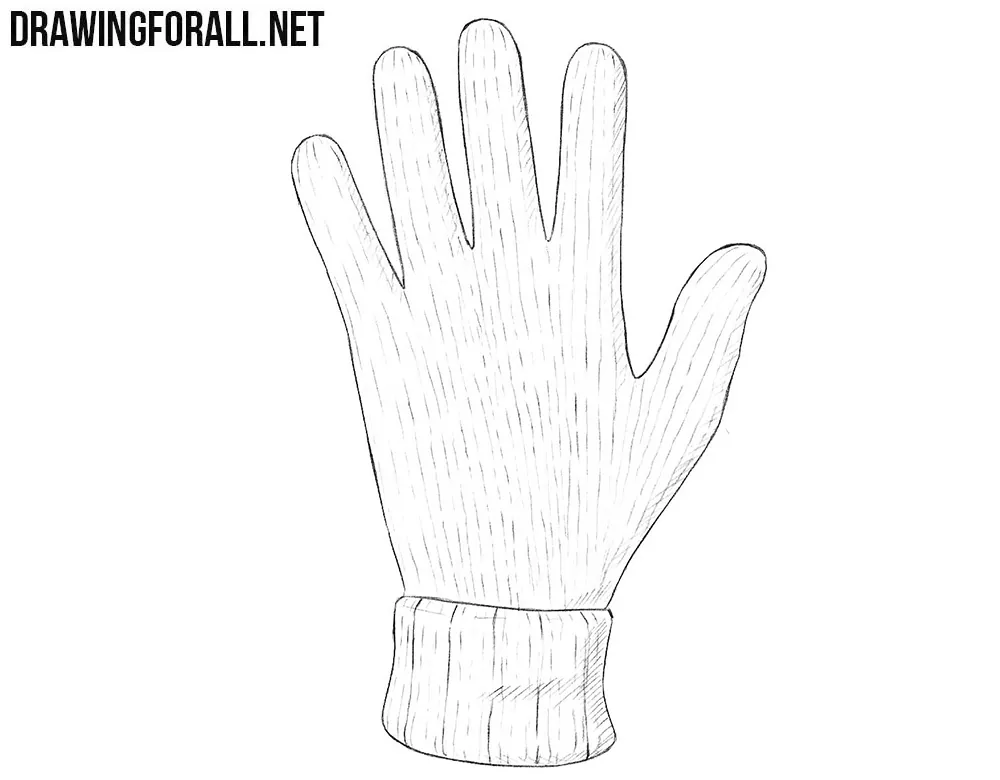 The glove drawing is ready. Click on the share buttons to share this lesson in social networks write your opinion in the comments to this article.