How to Draw an Antelope Head
Hello dear artist, this drawing lesson will tell you how to draw an antelope head.
Step 1
So, sketch out the head in the form of two ovals. Next, we sketch out long horns, ears and a line for the eyes.
Step 2
Thicken the horns as shown in our example. Next, draw the ears like leaves. Sketch out the eyes, nose and mouth.
Step 3
Connect all the lines, draw the features of the face making the drawing more clear and smooth. Erase all unnecessary lines.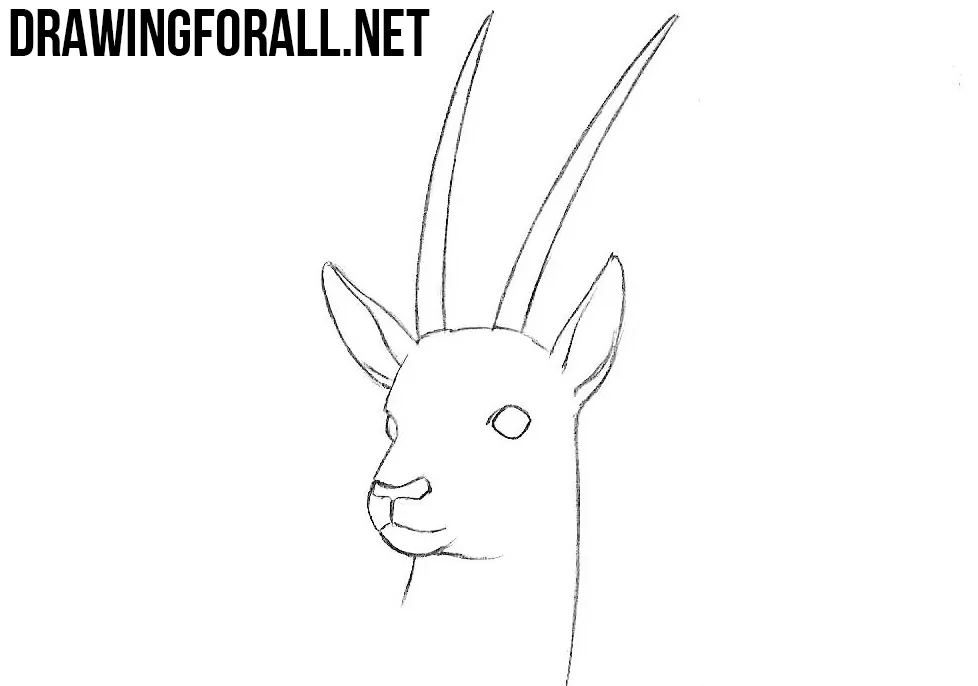 Step 4
The simplest step in the lesson about how to draw a head of an antelope. Simply draw transverse lines on the horns and a pattern on the face.
Step 5
Add shadows to make our drawing more realistic. We do this as usual using classic hatching.
Here is the drawing of the antelope's head is ready. Do not forget to visit the "animals" section on our website, where you will find drawing lessons about all animals, from shark to horse.