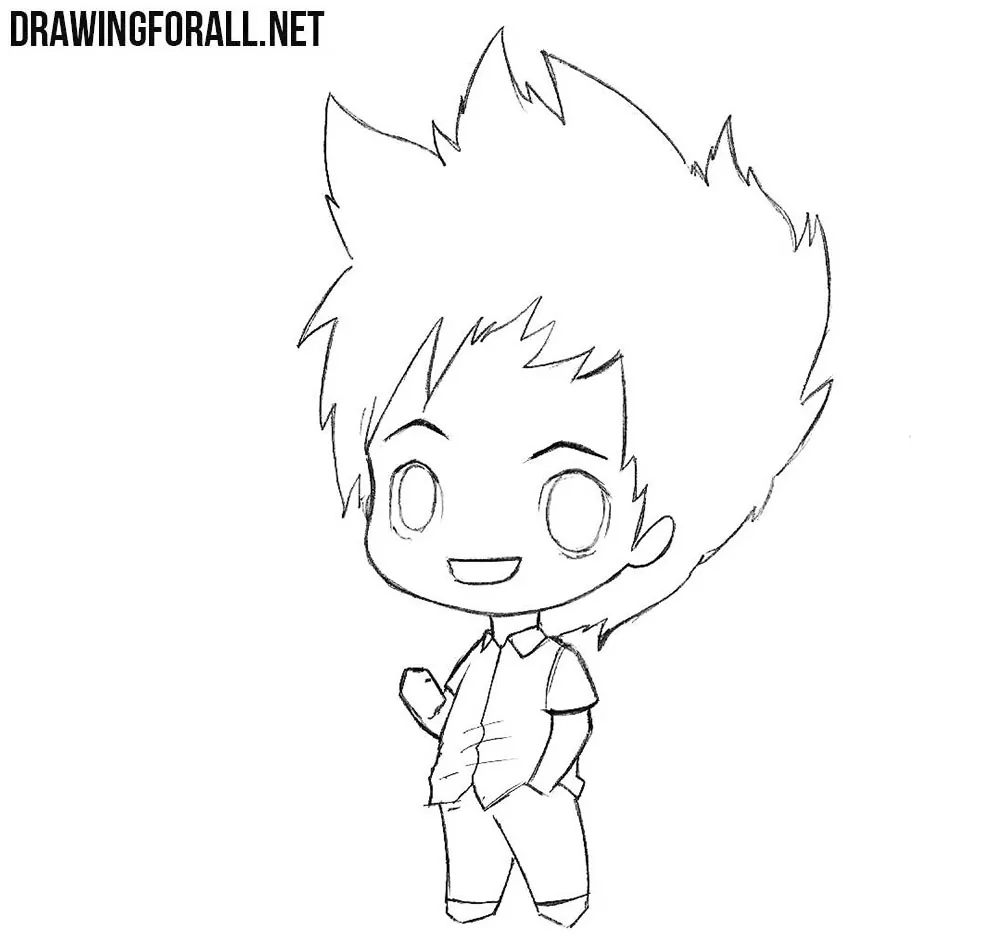 Have a nice day! Today we will draw Chibi boy.
Step 1
First we will draw a big oval. This is something similar to a potato, isn't it? This figure should be located in the center of a sheet of paper.
Step 2
The second step is the drawing of the body.
Step 3
And we continue drawing lesson which tell you how to draw Chibi step by step. You can see this picture and say: "Wow, there are so much lines here!". But actually there are only the contours of a tousled hairstyle, and clothing items.
Step 4
Let's erase all unnecesarry guide lines from the face. Draw the facial features in detail. Pay special attention to the nose. It was a joke, Chibi guys don't have a nose.
Step 5
And the last step is the detalisation of the body. We have almost no details here exept the folds on the clothes.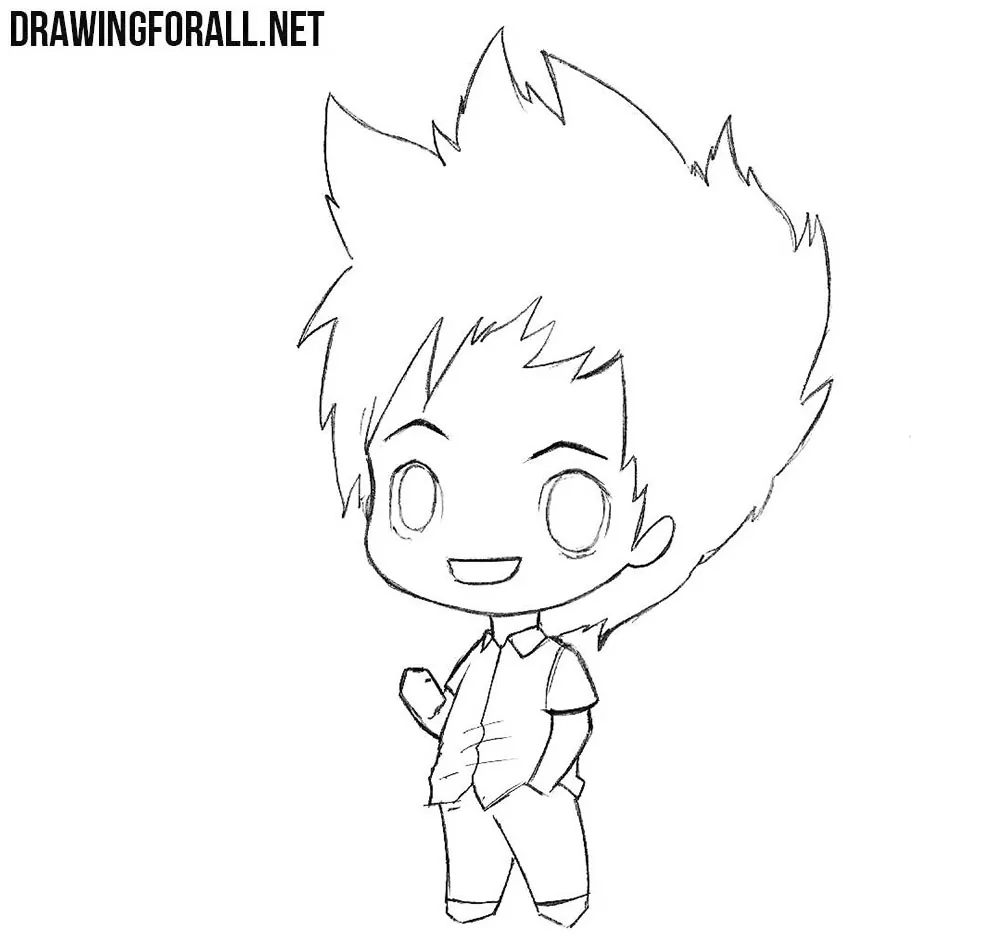 It was very easy Chibi drawing tutorial. We hope that your Chibi is also quite good. But if you still feel insecure about drawing Chibi, you should frequently go to our website. We will make much more drawing tutorials about this funny men.