How to Draw a Phone from the 80s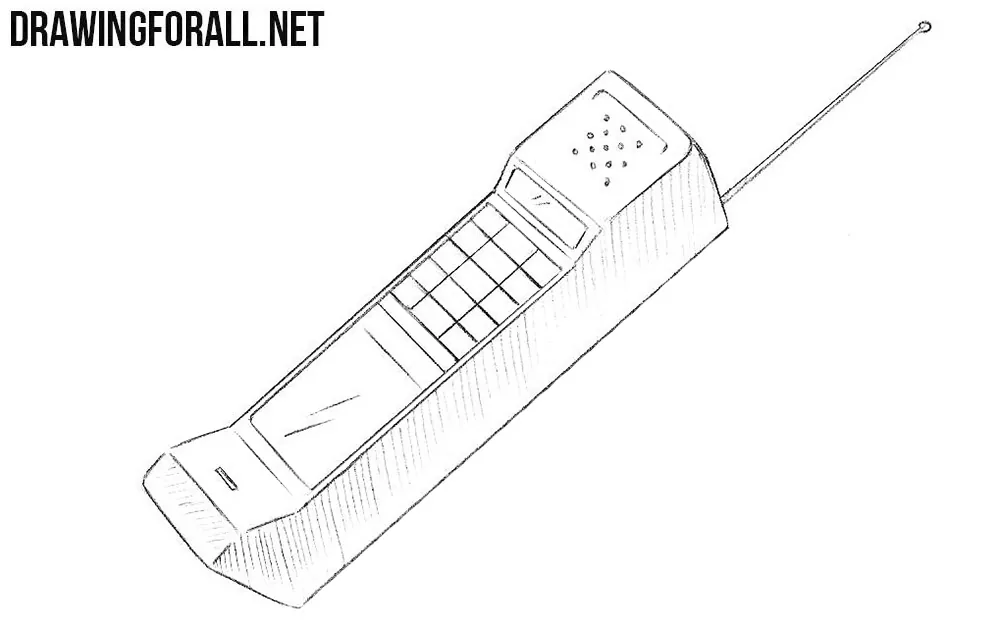 Hello dear artists and welcome to Drawing For All. In the category "Electronics" on our site there is a large number of smartphones and various modern means of communication. Today we decided to make a lesson about the ancestor of modern iPhones. So, meet the lesson on how to draw a phone from the 80s.
Step 1
First of all draw a rectangle with the help of light lines (so that later it would be possible to erase these lines).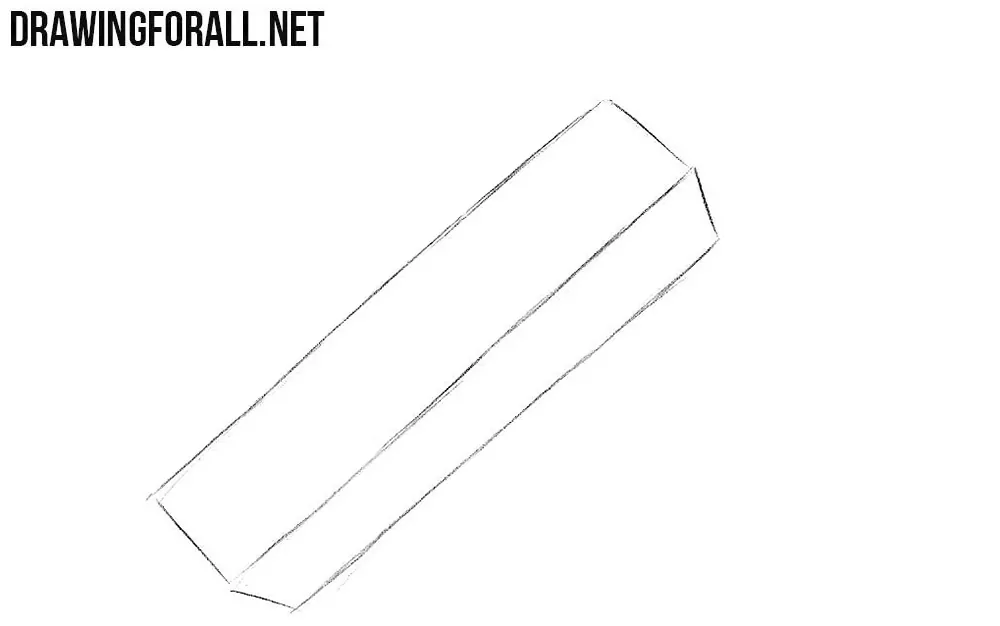 Step 2
With the help of a straight line draw an antenna. Next sketch out the microphone at the bottom and the speakers at the top.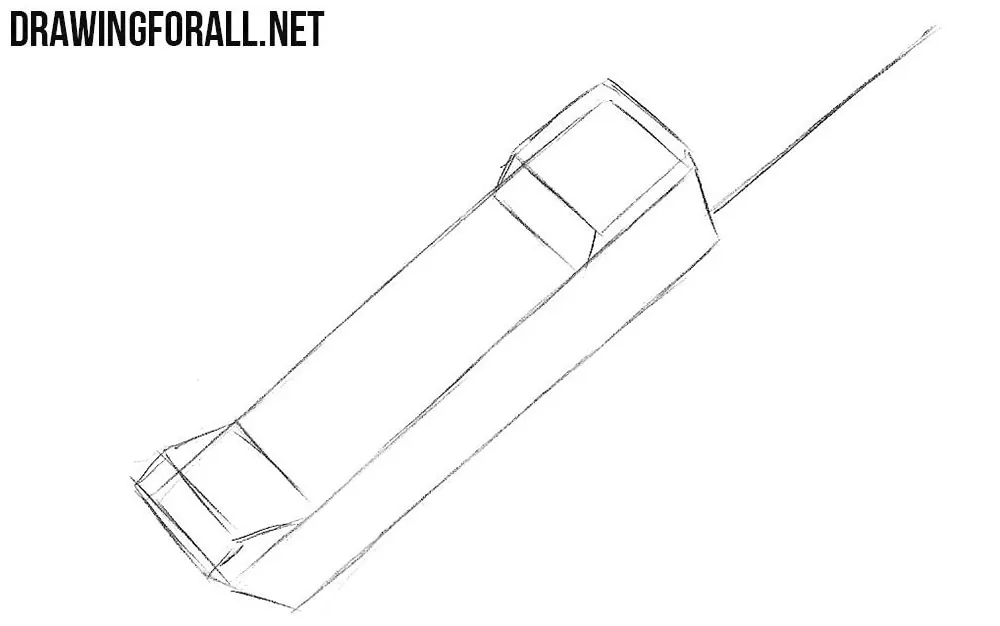 Step 3
Now with the help of clear and dark lines draw out the outlines of our old mobile phone.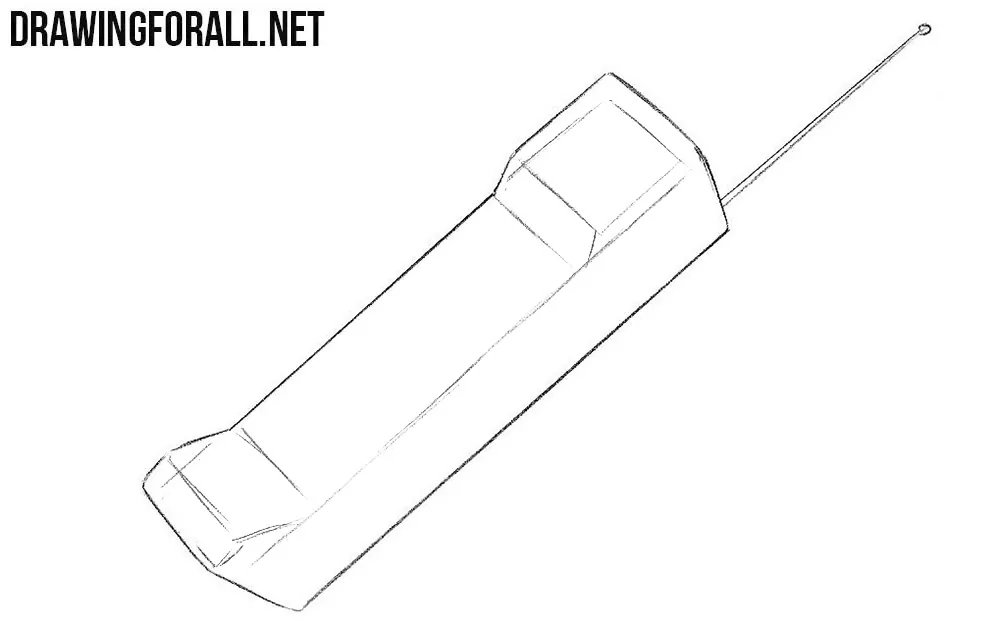 Step 4
On the front surface of the phone draw the speaker holes, buttons and a small screen at the top.
Step 5
Using hatching we add shadows and glare to our phone. As you can see, our old phone drawing now looks much more realistic.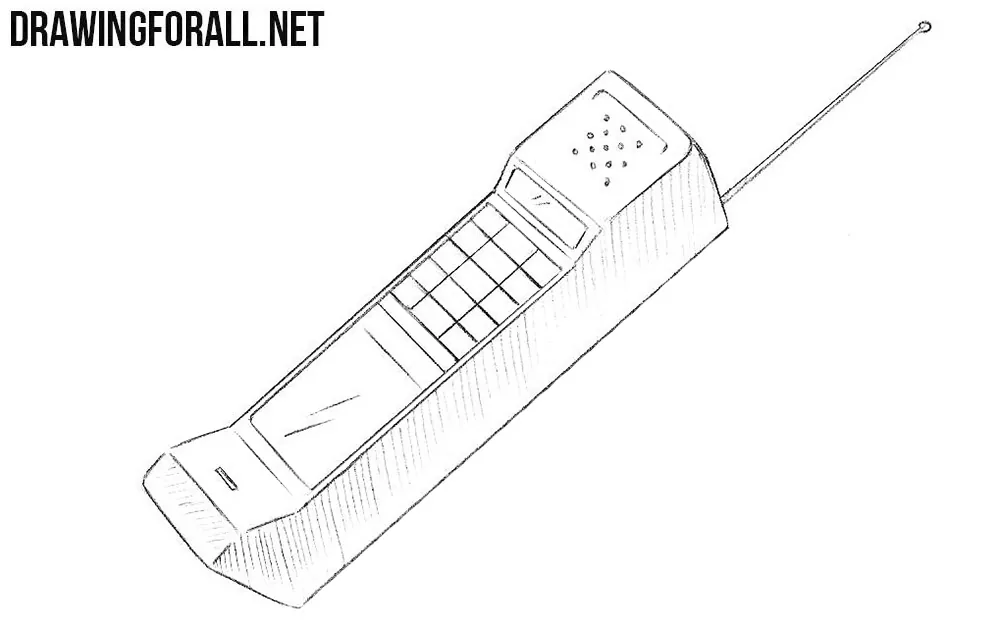 It was a lesson on how to draw a phone from the 80s. By the way, on our site there is not only an old phone, but also an old TV set from the same era. Scroll down the page below and in the comments section write an opinion about this article, it is very important for us.