Hello dear friends! Today we will show you how to draw a smartphone. We will show this on the example of iPhone (by the way, in one of the previous drawing lessons we showed you how to draw an iPhone).
Step 1
So, using straight lines sketch out the general outlines of our smartphone.
Step 2
Make the corners of the smartphone rounded like in our example. Erase unnecessary lines.
Step 3
A very simple step in which we need to draw the back of the smartphone.
Step 4
Now with the help of straight lines draw out the large touch screen.
Step 5
In the upper part draw the speaker and round camera. In the lower part draw the round button.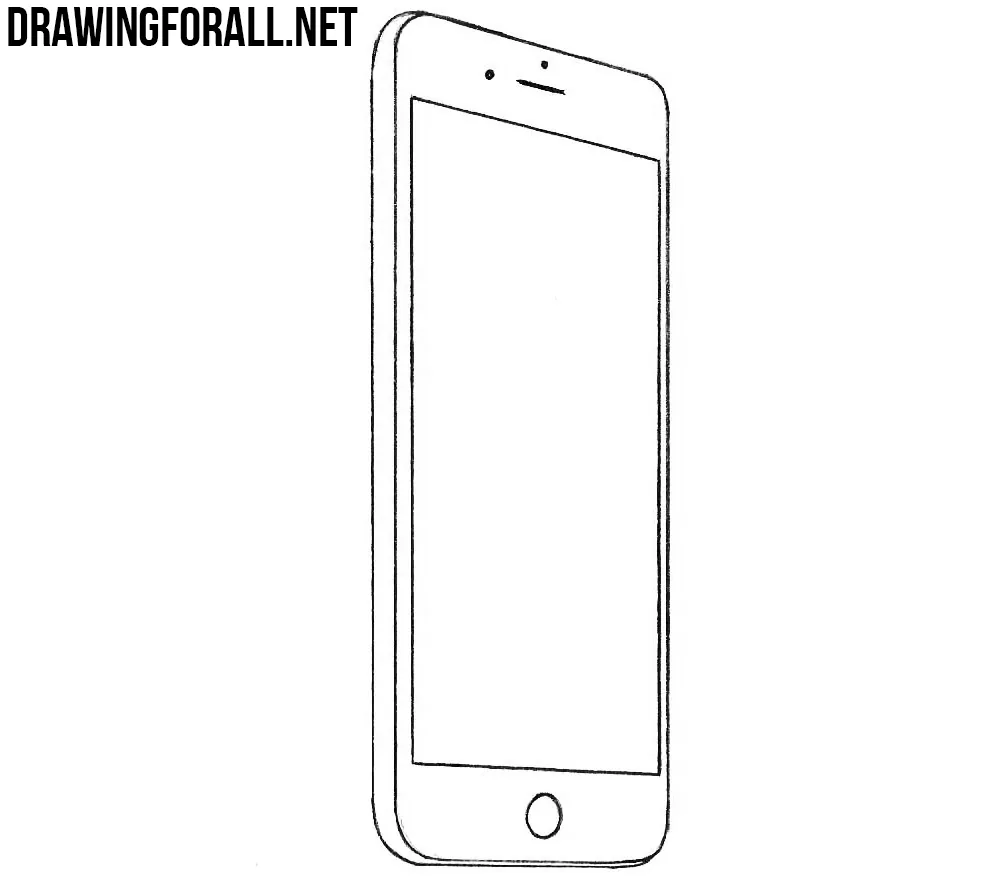 Step 6
The last step is left in which we draw the control buttons on the sidebar.
It was a very simple drawing lesson about how to draw a smartphone. On our site there is a huge number of drawing lessons about electronics, including lessons about the iPad or TV.