Hello, dear artists. Today, we have prepared a new lesson that is sure to appeal to fans of high-tech gadgets. As you guess, today we are going to draw an iPhone. Let's start this tutorial and learn how to draw an iPhone!
Step 1
First draw the contours of the rectangle. Note that we had taken a rather complicated view, we will draw an iPhone with a slight slope.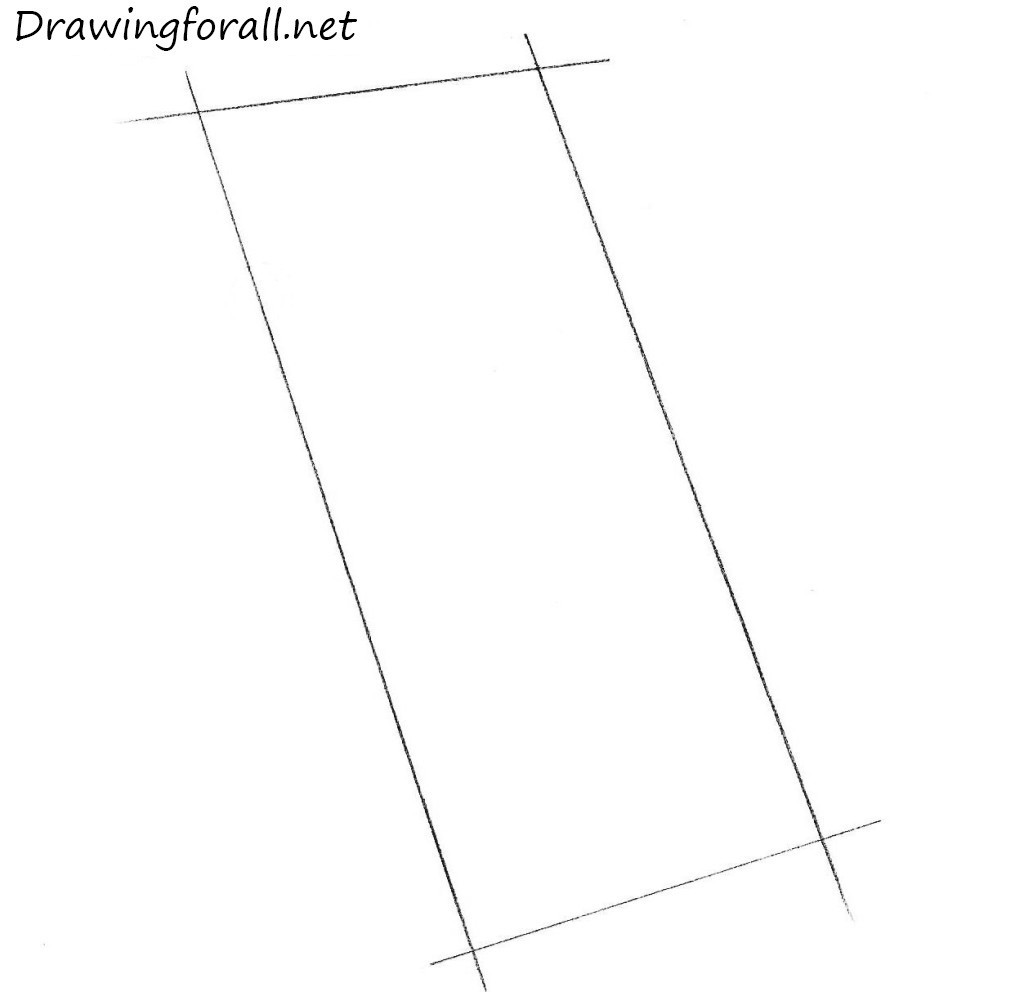 Step 2
Now carefully, as in our sample, we rounded corners. Make sure that all the angles of iPhone is evenly rounded, and move to the next step.
Step 3
By the auxiliary lines from the first two steps draw the left sidebar. In fact, the iPhone's corpus is ready.
Step 4
Check your drawing. If you do not see obvious errors or distortions, you can proceed to actions from this step.
So we draw the rectangle in the center of a basic shape. On the vertical sides, it is located very close to the contours of the device, but on the horizontal sides there is the considerable distance.
Step 5
Now erase all guideline and add the interface elements to the iPhone body. Don't forget about the round button, the speaker and the buttons on the left sidebar.
It was a lesson in which we told you how to draw iPhone. Be in touch with us and wait for the new drawing tutorials. All the best!