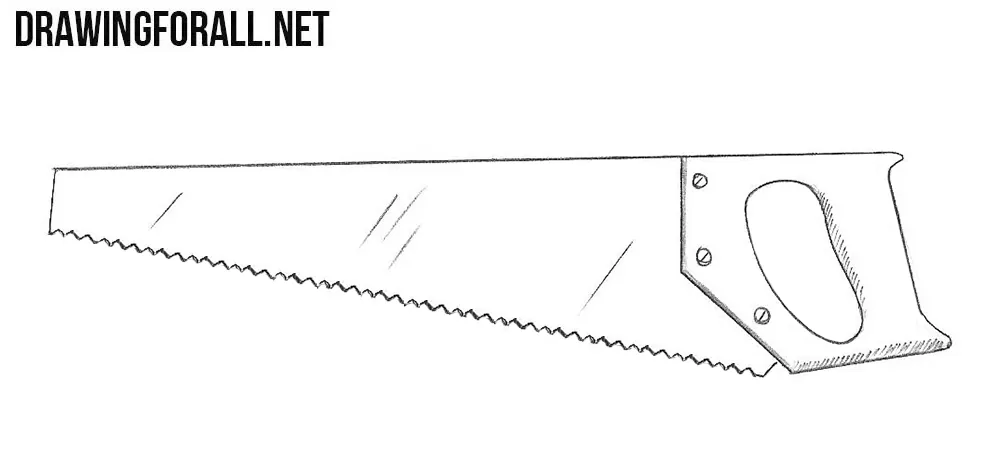 Hello everybody. Not so long ago we drew a hammer, a jackhammer and a drill. Today we decided to continue the theme of lessons about building tools and made a lesson about how to draw a hand saw.
Step 1
First of all using straight and clear lines, we draw out such an unusual figure as in our example.
Step 2
Continuing to use straight lines, we draw the handle of our hand saw.
Step 3
Now draw out a hole in the handle in the shape of an oval. Also draw the screws on the handle.
Step 4
With the help of a zigzag line draw the cutting surface of the saw. Erase all unnecessary lines and add shadows and glare.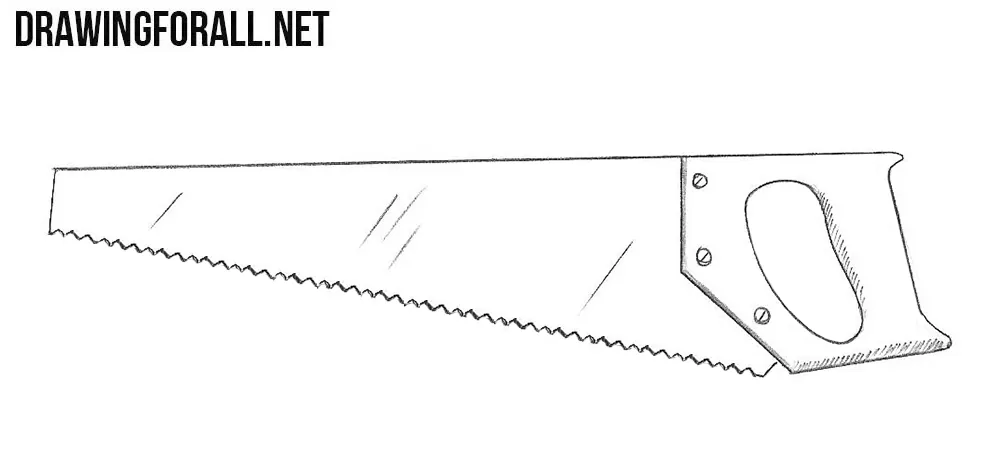 So, it was a lesson about how to draw a hand saw. We remind you that this and other our articles can be found not only on our website, but also on our social networks. By the way, do not forget to subscribe to them and write us your opinion about Drawing For All.