How to Draw Shaun the Sheep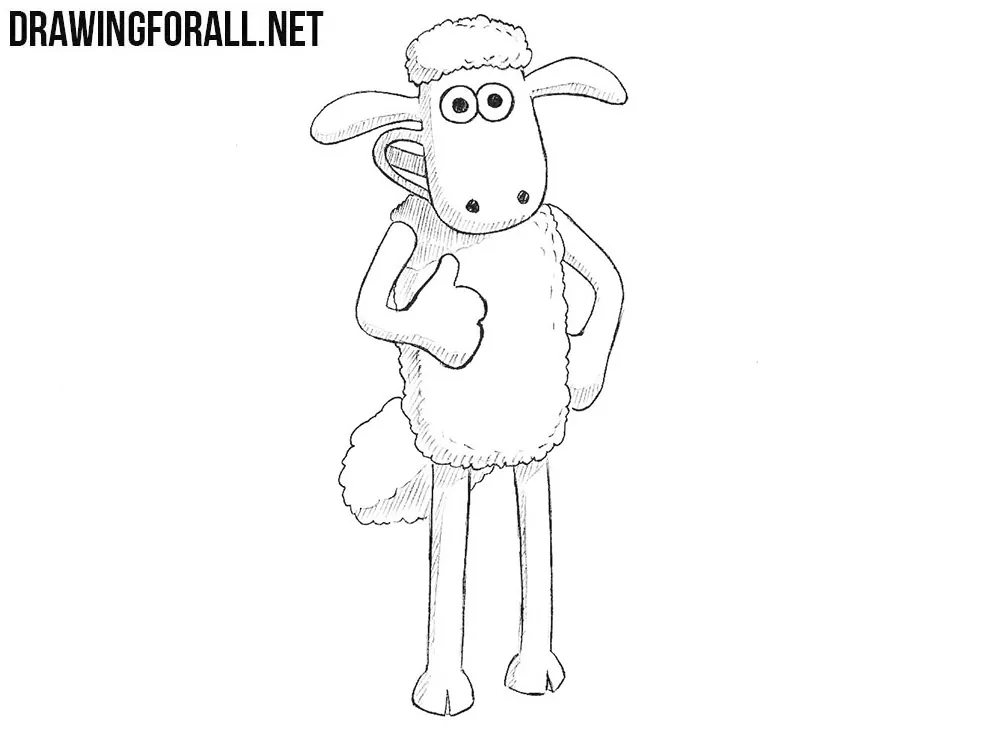 As you understand from the title, this lesson will be devoted to how to draw a Shaun the sheep – the leader of flock of sheeps. In addition to this Shaun the sheep is the main character of the cartoon of the same name, which is very much loved by our artists. In the original, this is a classic plasticine character, and it is not very difficult to draw him, but we still devided Shaun in a few very simple steps to achieve the maximum simplicity of the drawing process.
Step 1
Draw the contours of the head and torso with two very simple geometric shapes.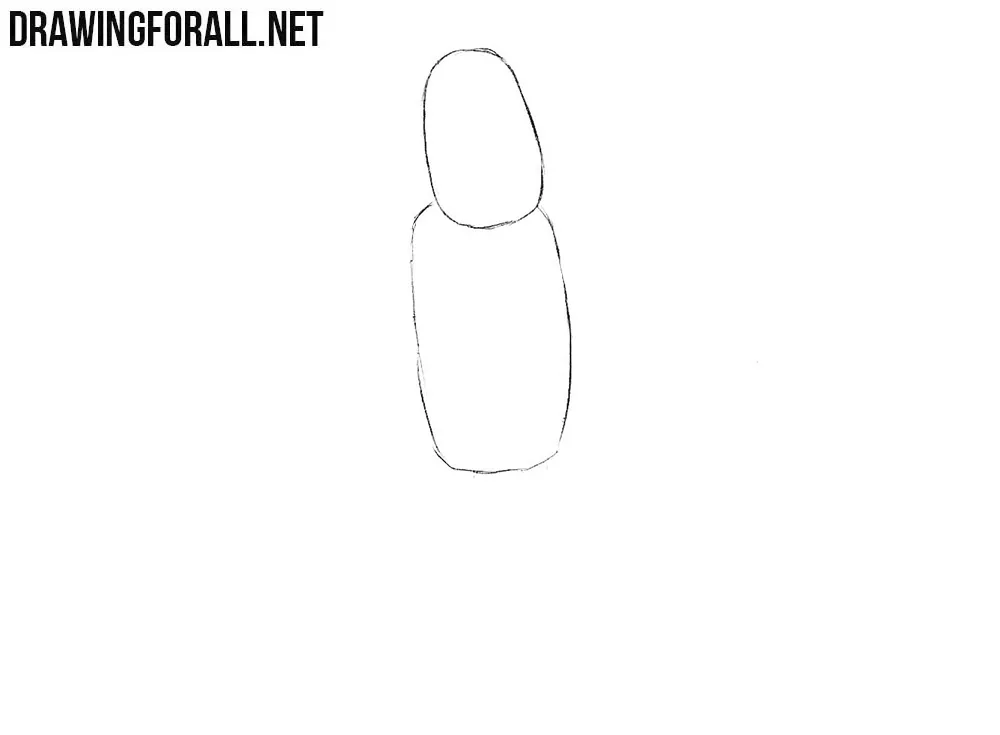 Step 2
Now also with the help of the simple geometric figures draw the arms and legs of Shaun the sheep.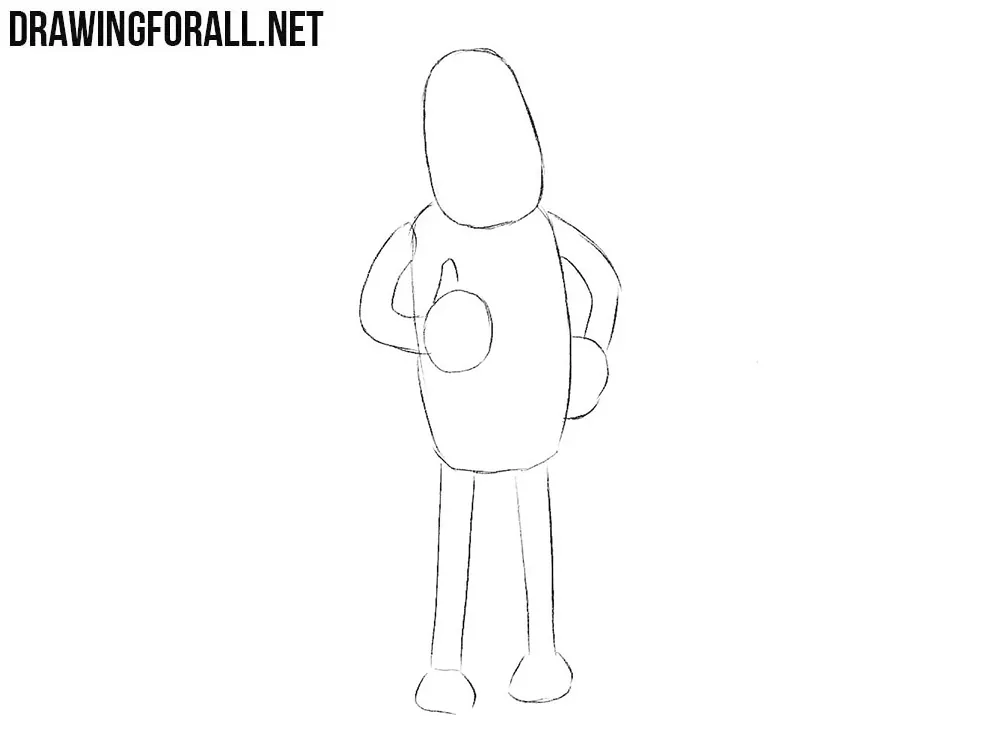 Step 3
Add to the drawing such necessary details as a cap of hair, eyes, ears, mouth and rounded tail.
Step 4
Remove all unnecessary guidelines, draw curly hair outlines and draw out the drawing with clear lines.
Step 5
The figure of Shawn is ready and we have only to add a few shadows to make our the body of Shaun the sheep more voluminous.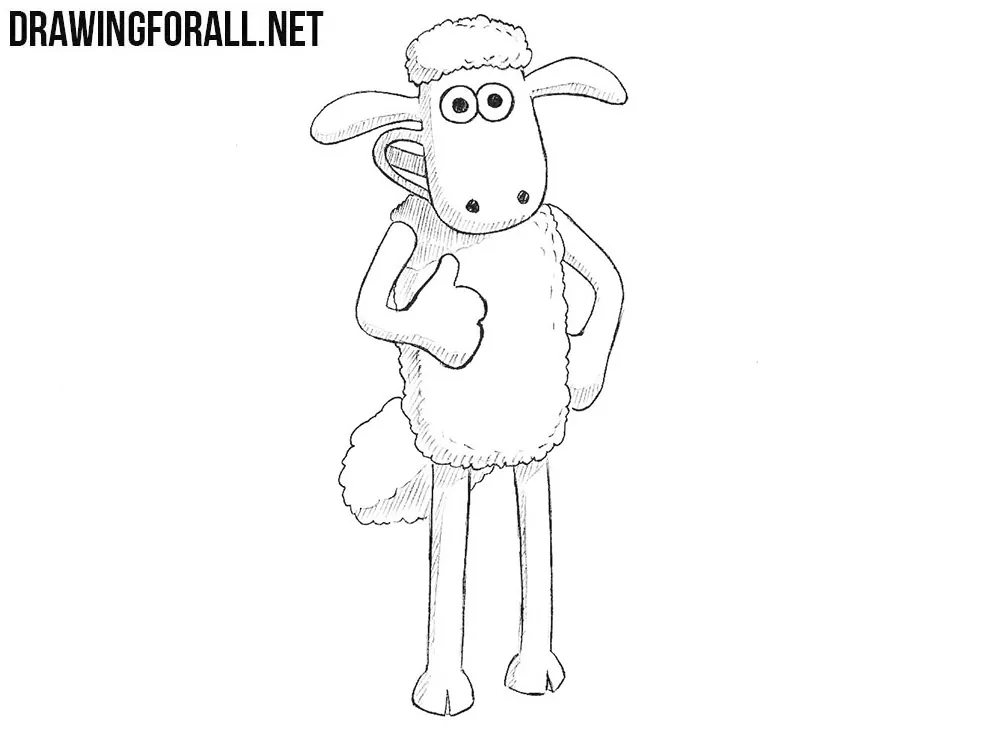 Now the lesson on how to draw Shaun the sheep is finished. But our team is not going to stop, and in the future we are preparing for you even more different and coon drawing lessons.