How to Draw a Computer Mouse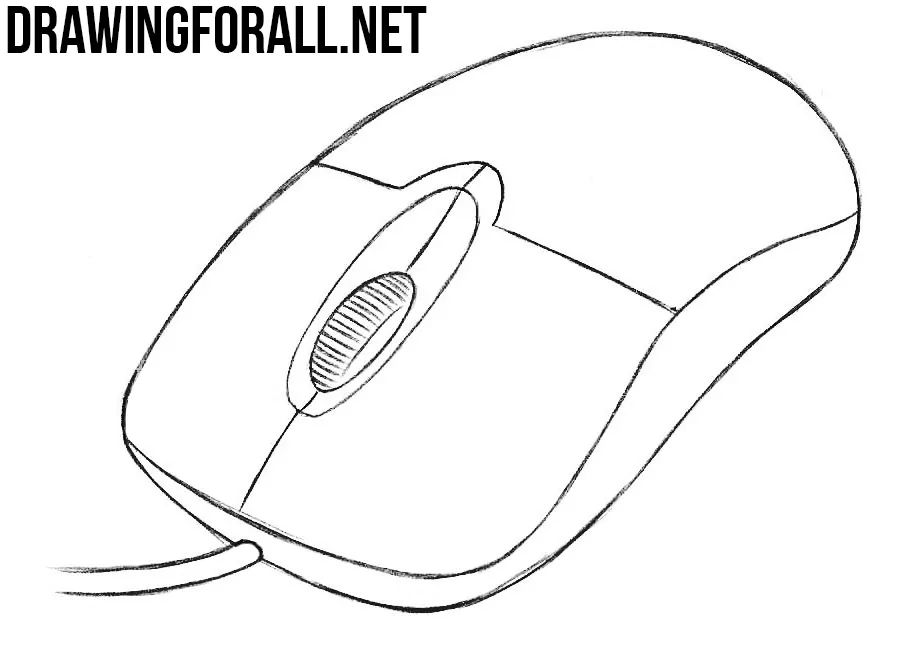 Hello everybody and welcome to drawing tutorial about how to draw a computer mouse step by step. And by the way, in one of the previous drawing lessons we showed you how to draw a computer.
Step 1
First of all sketch out the general outlines of the mouse. Since the mouses are very different, then the outlines of the mouse can be very different from each other.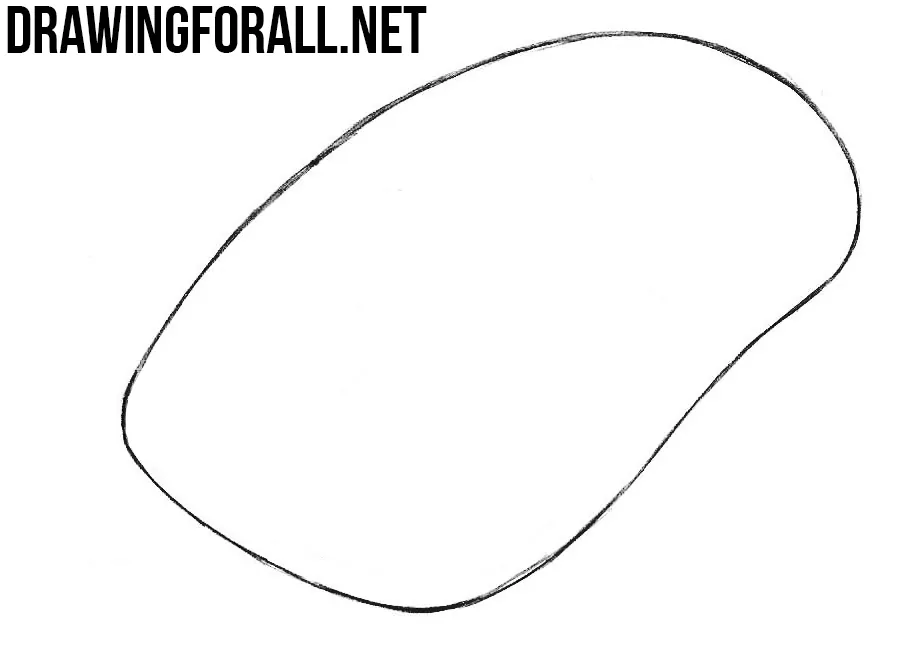 Step 2
A very simple step – with the help of a long and slightly curved line draw the bottom of the buttons that goes into the back of the mouse.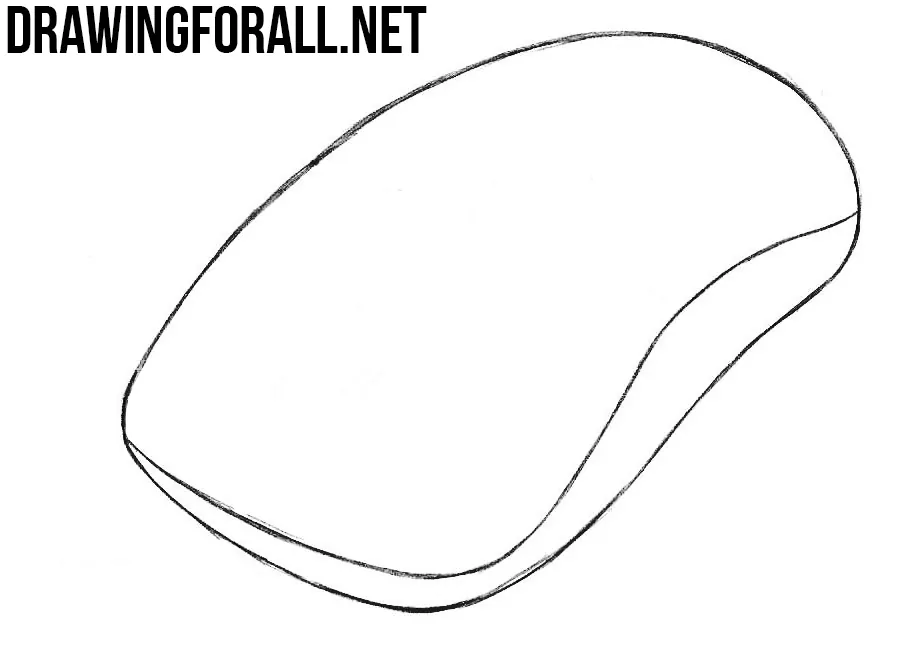 Step 3
Using simple lines draw out the mouse buttons as in our example.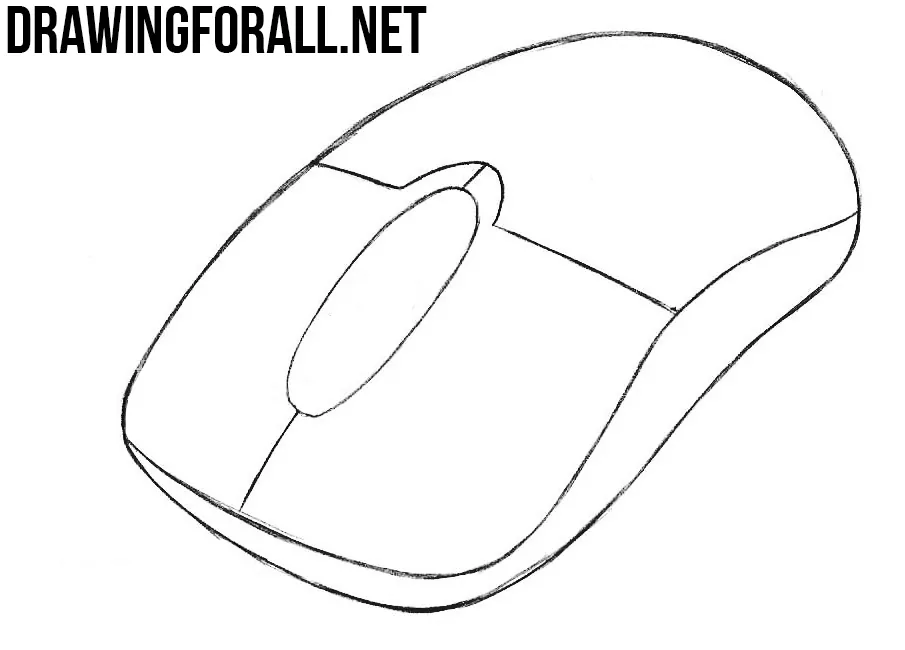 Step 4
In the last step of the drawing lesson on how to draw a computer mouse draw the scroll wheel and wire (or you can draw the wireless mouse).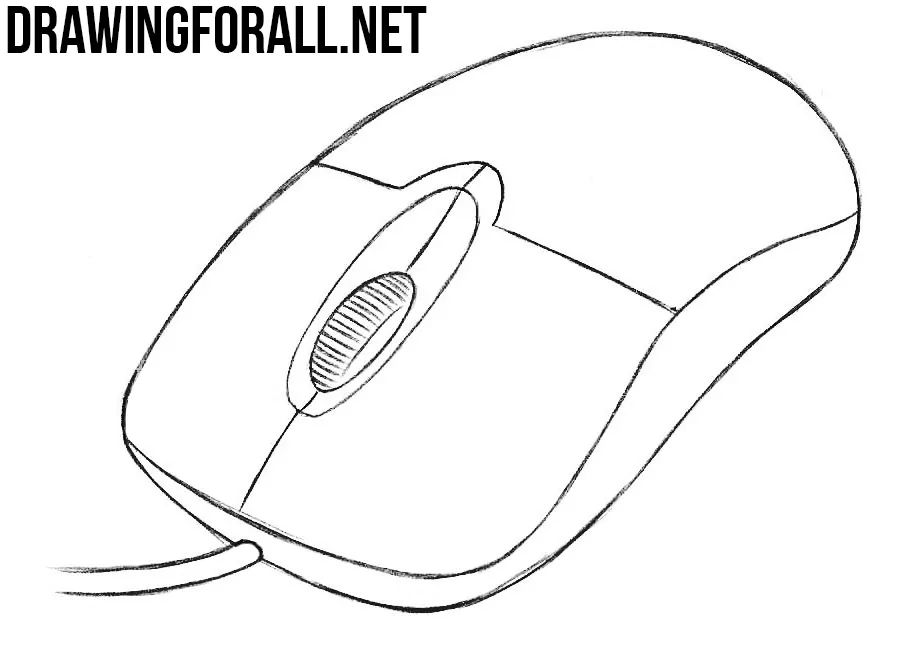 Do not forget to share the drawing lesson about a PC mouse and subscribe to us on social networks. Also we want to remind you that we have a whole section with drawing lessons about electronics, where you will find an iPhone, laptop, headphones and much more.