How to Draw Glenn Quagmire
One of the most interesting and at the same time disgusting characters of Family Guy is Glenn Quagmire – one of the best friends of Peter Griffin. So, let's start the lesson about how to draw Glenn Quagmire.
Step 1
Let's start with the eyes, drawing them in the form of circles. Then draw out the eyelids and dots-pupils.
Step 2
Next, draw a characteristic hairstyle, a small ear and eyebrows above the eyes.
Step 3
Now draw a long nose, mouth and protruding teeth of our character.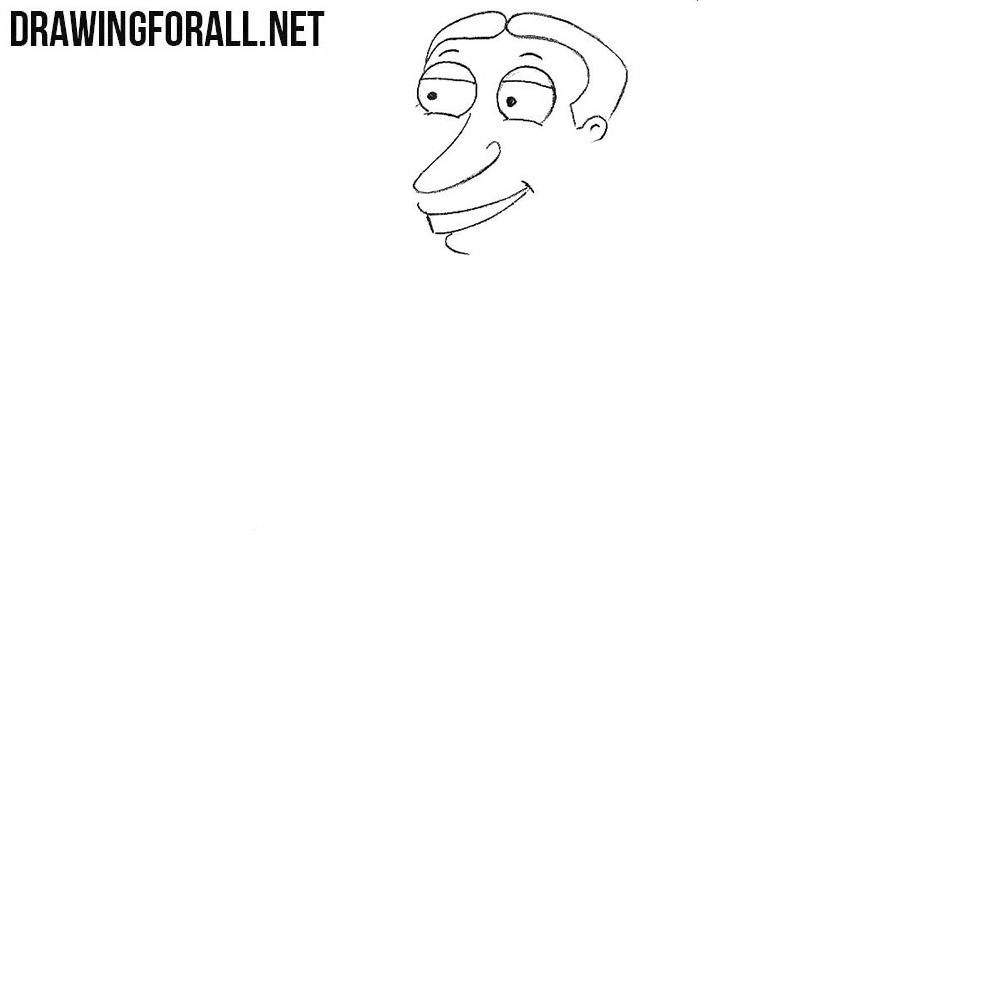 Step 4
Now we need to draw a big angular chin, which looks like a chin of John Travolta.
Step 5
Now draw a thin neck, a collar, lines of shoulders and short sleeves of a shirt.
Step 6
Then draw long and thin arms. In the same step we draw out the outlines of the shirt.
Step 7
A very simple step in which we need to draw patterns of flowers on the shirt and a pocket on the chest.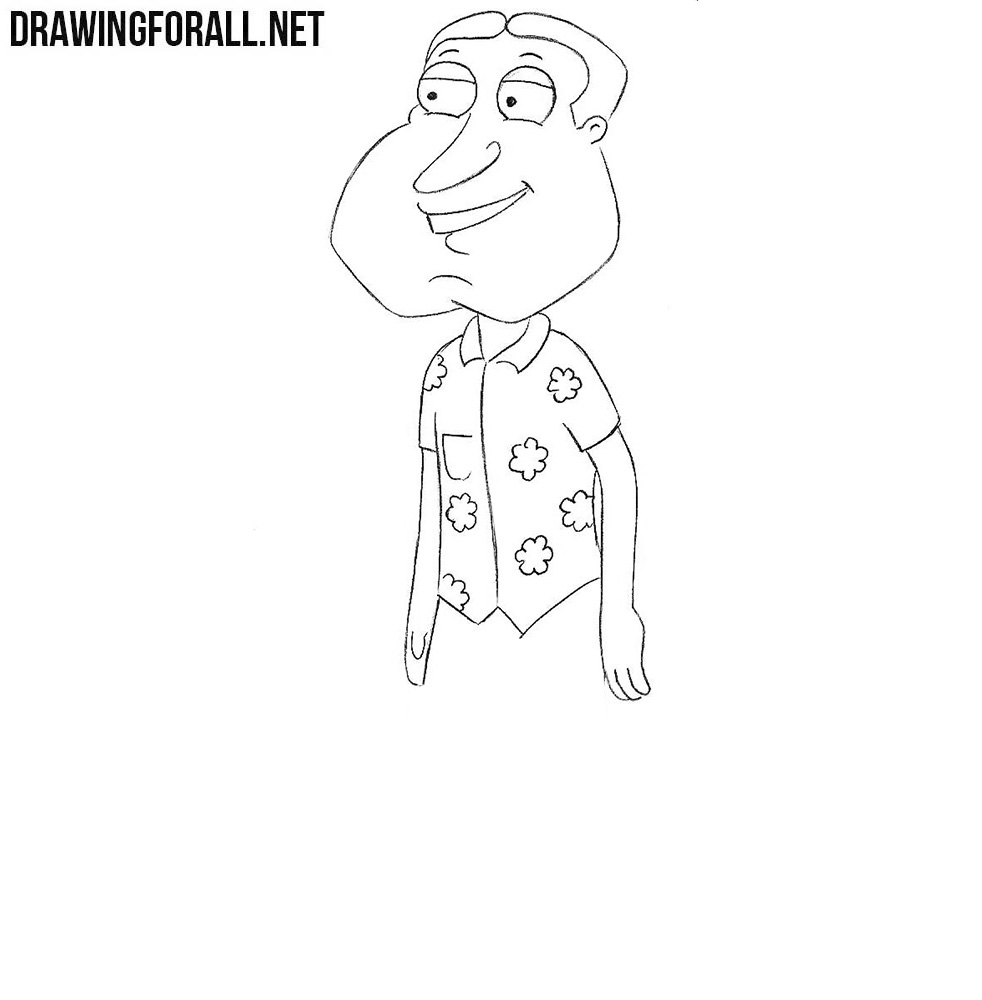 Step 8
Now draw out the outlines of the slightly curved legs with clear and dark lines.
Step 9
And here is the last step where we just need to draw out the angular shoes.
If this is your first time on our site, then perhaps you still do not know that we have pages in all the famous social networks. Be sure to go there and subscribe to us, in order to be aware of all the new lessons by DrawingForAll. Also we will be very grateful if you share this lessons with your friends, because the more people know about us, the more lessons we will create.