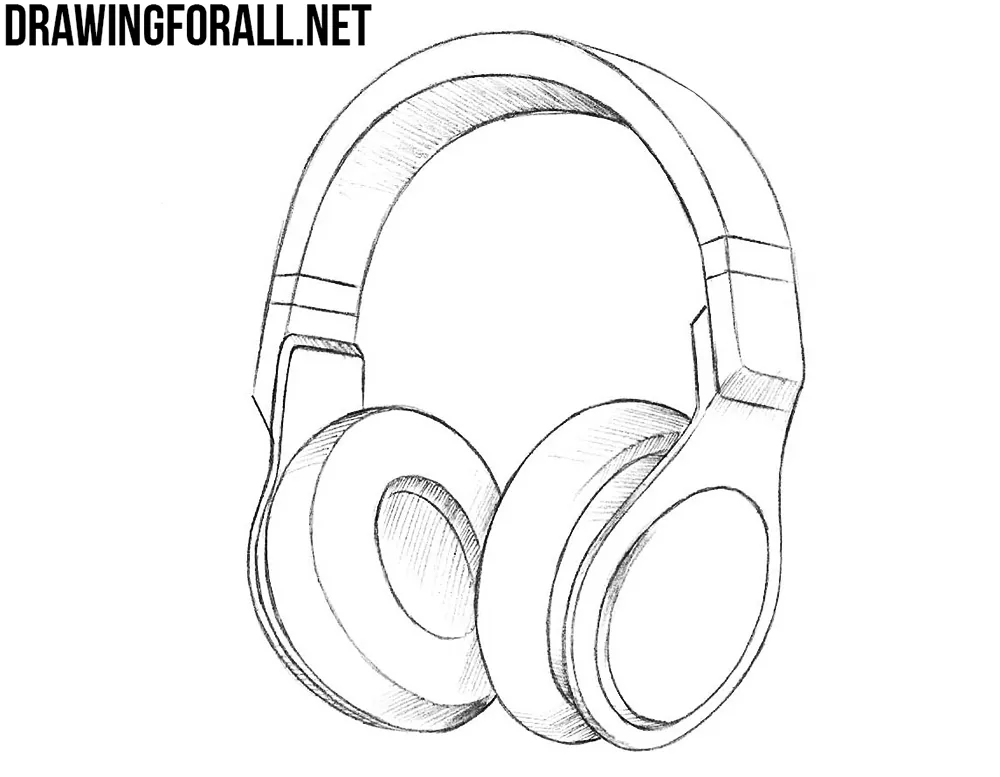 Hello, dear readers of the site DrawingForAll. With this drawing lesson we'll show you how to draw headphones. The lesson will consist of very simple lines, but in the end we will get quite realistic headphones, so let's go!
Step 1
First of all we sketch out the outlines of the earpads. In this and the next step we use very light lines.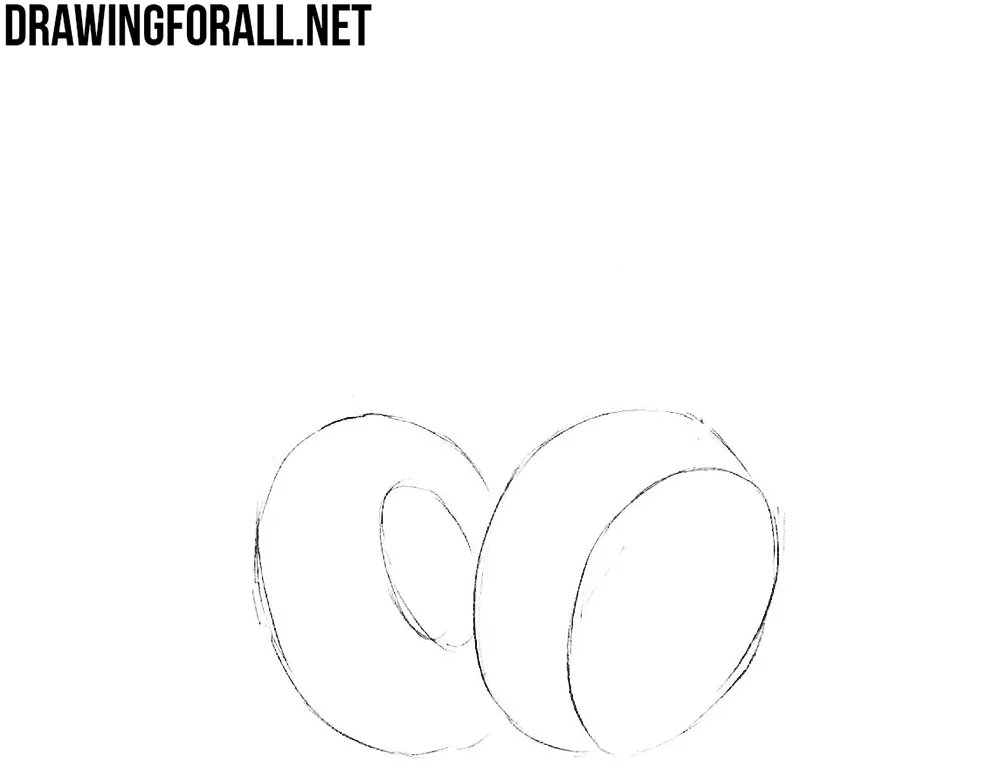 Step 2
Using a pair of long and curved lines sketch out the headband (we think that it is called so).
Step 3
Using the clear and dark lines draw out the inside of the earpads. The outlines should look very round.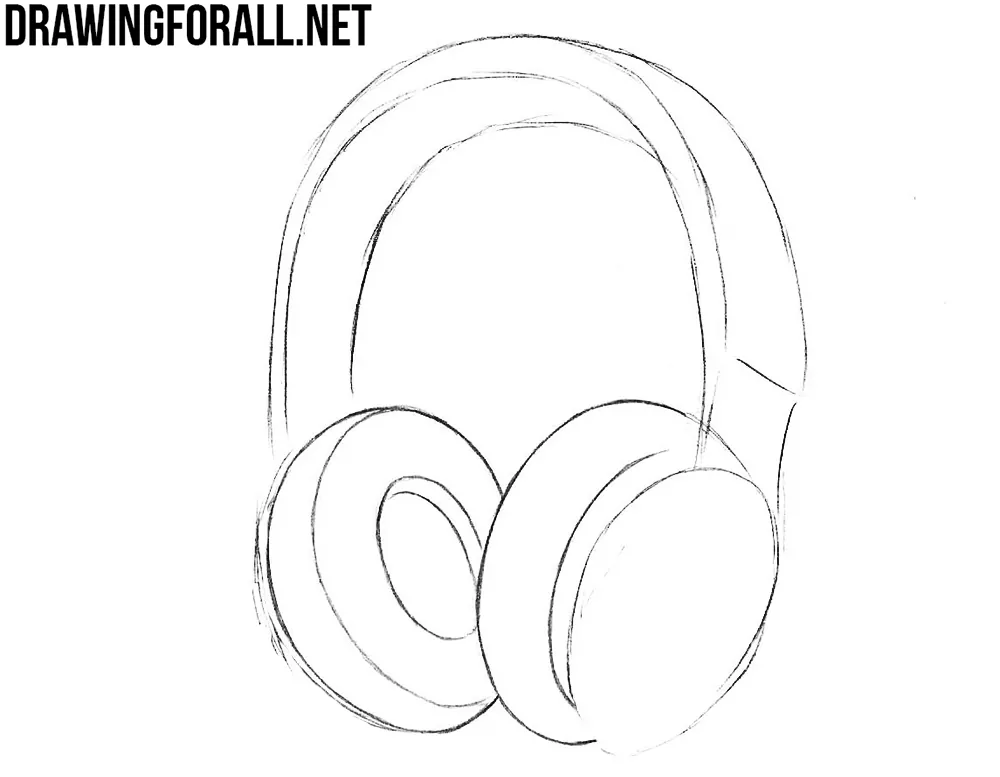 Step 4
We do the same with the external part of the earpads. Try to carefully draw all the details.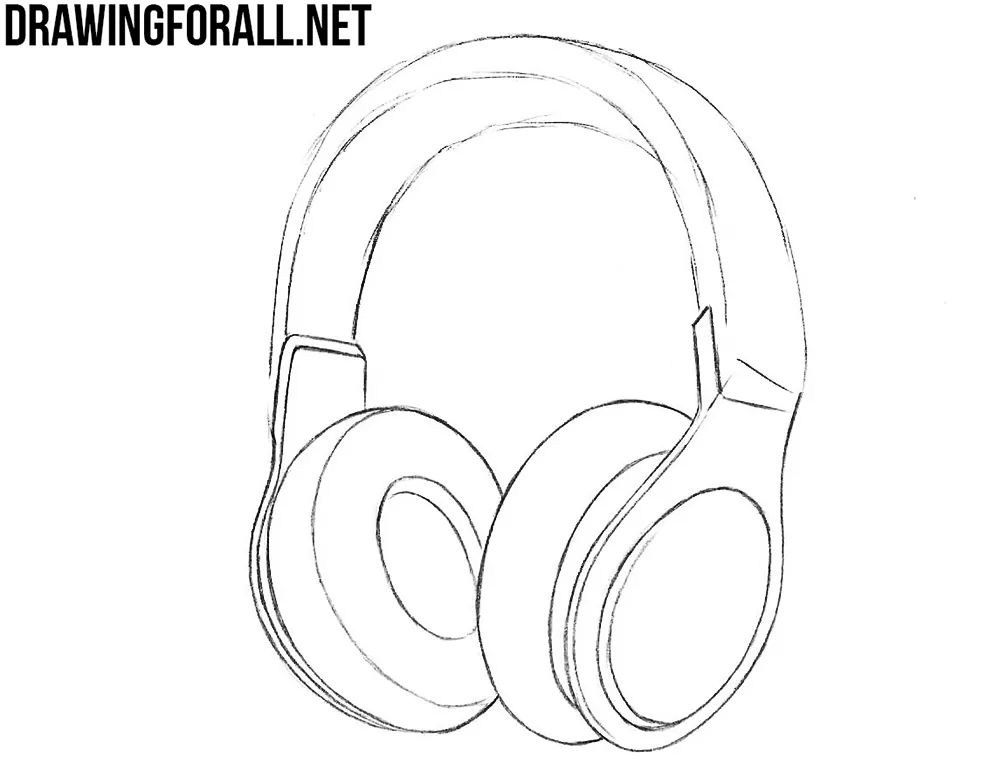 Step 5
Erase all unnecessary and additional lines from the first steps. Carefully draw out the top of the headphones.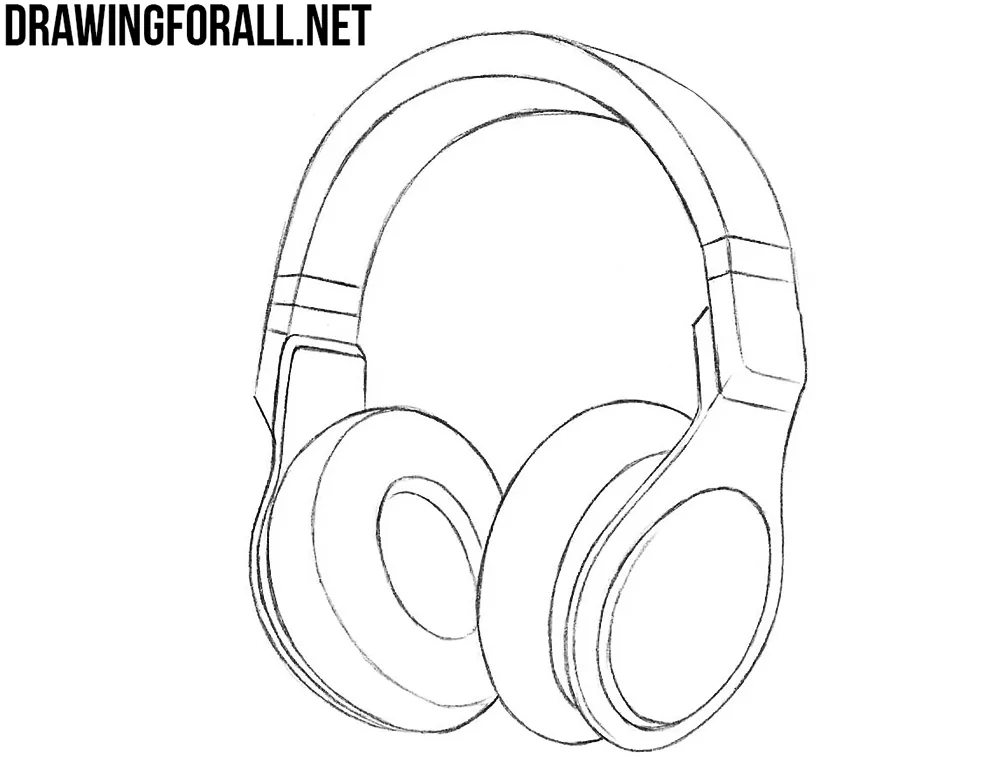 Step 6
And in the last step of the lesson about how to draw headphones we just add a few shadows with the help of hatching.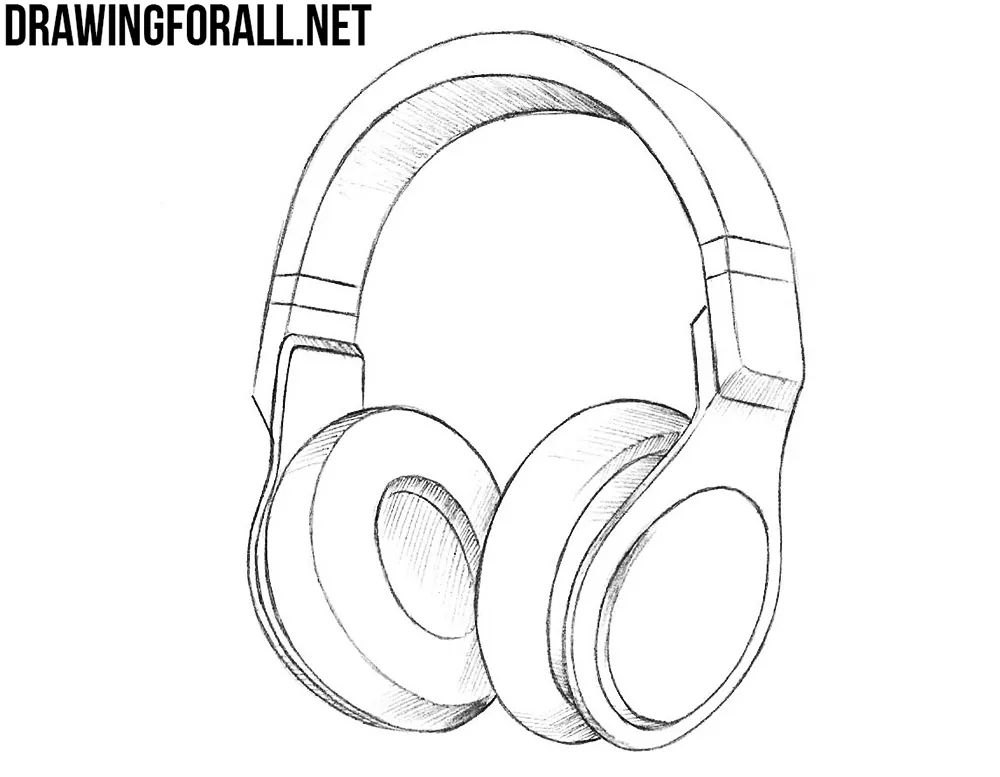 We really hope that this lesson was interesting and useful for you. Do not forget to share it with your friends and subscribe to us at Google Plus, Pinterest, Facebook and in all other social networks (we are everywhere).