How to Draw a Cartoon Policeman
Hello, dear friends! Today we present you a new drawing tutorial in which we will teach you how to draw a cartoon policeman. So, let's start the tutorial!
Step 1
As in our previous tutorials (for example how to draw Spider-Man), we will start with an oval. Using an oval sketch out the head. Draw the lines of the facial symmetry. The vertical line represents the center of the face and the horizontal line will help us to draw the eyes.
Step 2
Sketch out the neck and the torso. Don't press down too hard on a pencil. The lines in the first steps should be light and smooth.
Step 3
Sketch out the hands. In our example the policeman holds his hands folded, but you can draw any other posture. To learn to draw other postures visit our tutorial on  how to draw a man for kids.
Step 4
And we continue to draw a cartoon policeman. Using smooth lines outline the legs and feet. The main shapes are ready. From the next step we will start to add details to cartoon policeman.
Step 5
Using wavy line draw the shapes of the police hat. Using the horizontal line sketch out the glasses. Just below the line of the eyes draw the nose, below the nose sketch out the mouth. Draw the eyes using ovals.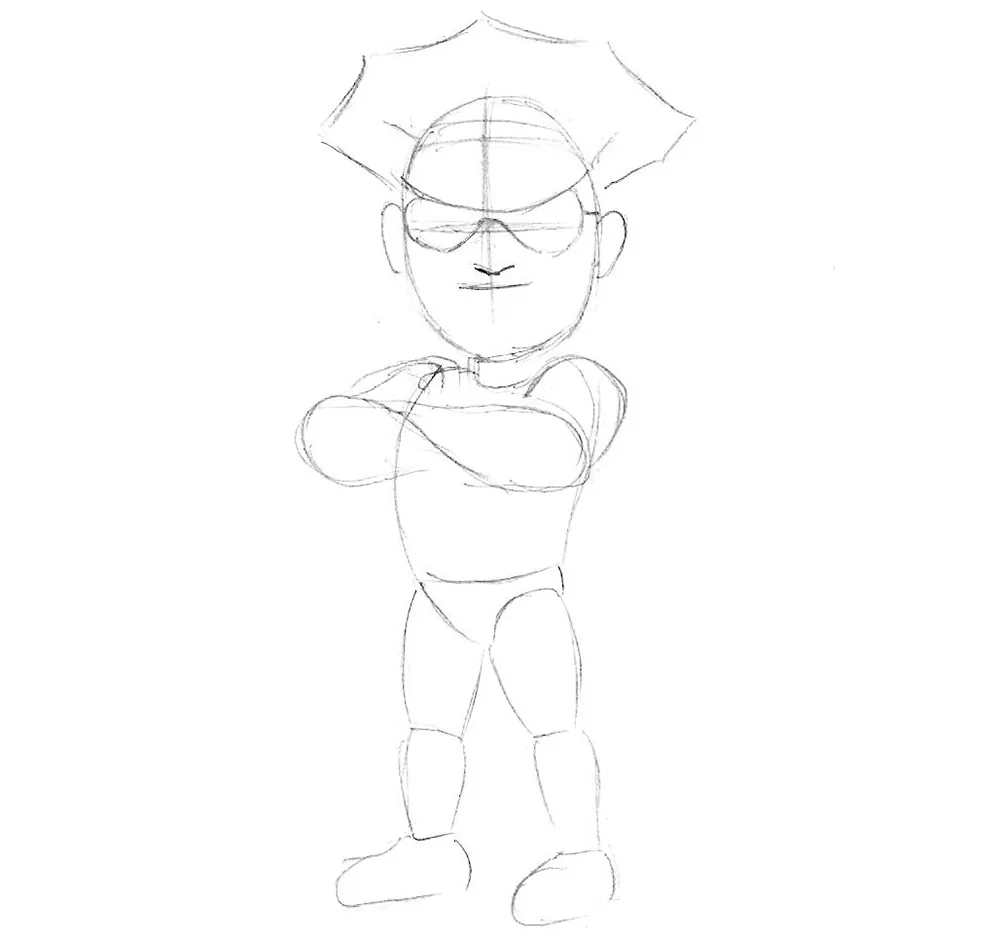 Step 6
Continue to add details to our policeman drawing. Right in the middle of the hat draw the badge. Flatten the lines of the chin. Draw the cheekbones and lines inside the ears.
Step 7
Erase the guidelines from the head. Darken and smoothen the lines. Add some folds to the hat. In the same step add some details of uniform, such as  handcuffs, baton and the holster with gun.
Step 8
Erase the guidelines from the torso and hands. Draw the lines of muscles on the forearms.  Draw the collar and buttons.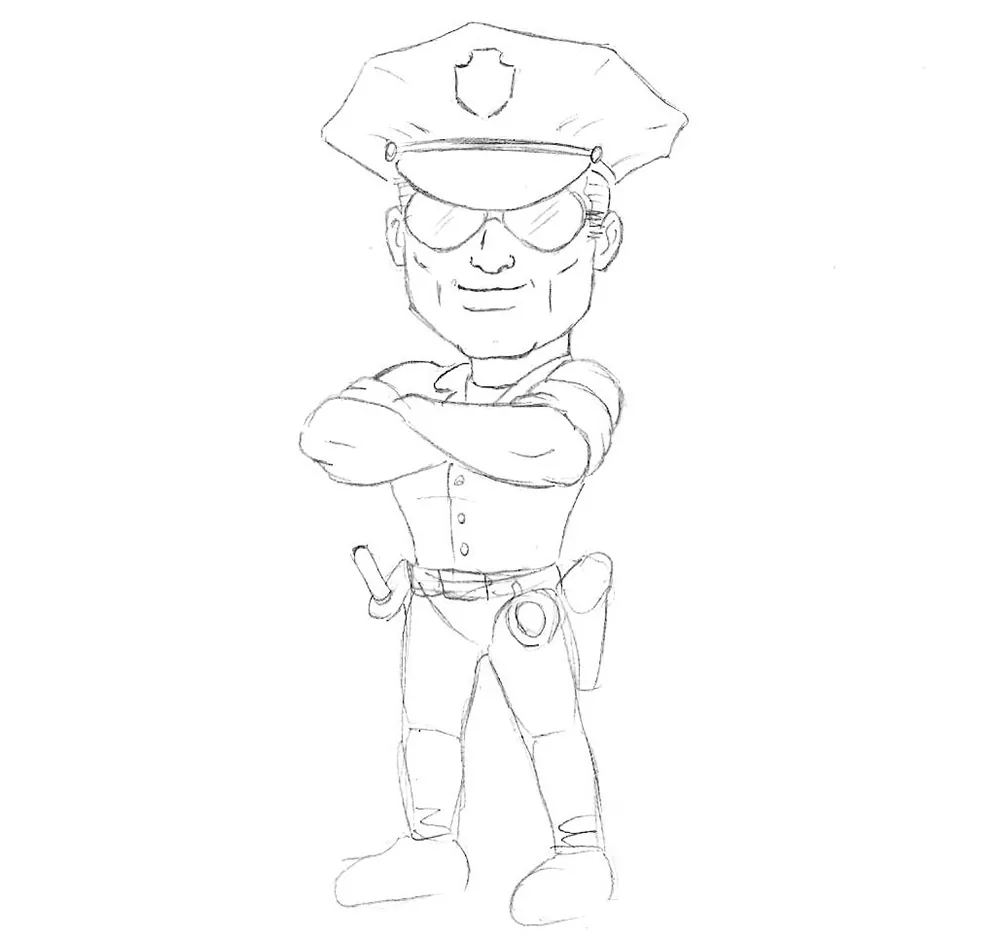 Step 9
Erase the guidelines from the legs. Darken and smoothen the lines of the drawing. Add some folds as in the example below. Draw out the shoes.
So, we have just learned how to draw a cartoon policeman. We hope the tutorial was interesting and informative for you. If this tutorial was too easy for you, visit our drawing lessons about how to draw a Lamborghini or how to draw flashlight. Stay tuned, and goodbye!