How to Draw a Dodge Challenger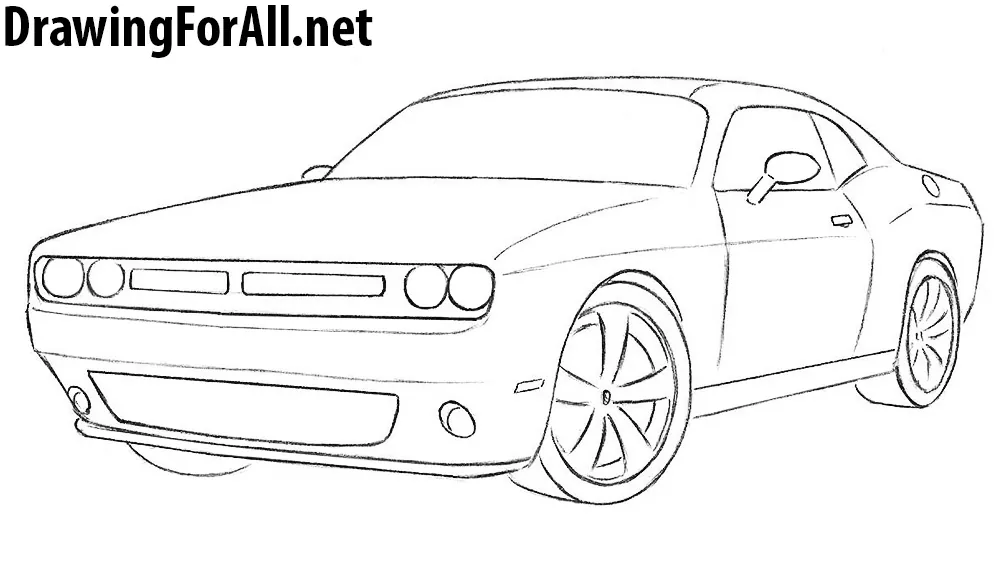 Hello everybody and welcome to our drawing tutorial on how to draw Dodge Challenger! As you know a Dodge Challenger is a pony car, along with Ford Mustang and Chevrolet Camaro.
Step 1
Using very general lines sketch out the body of our car. Note that the lines should be fairly light.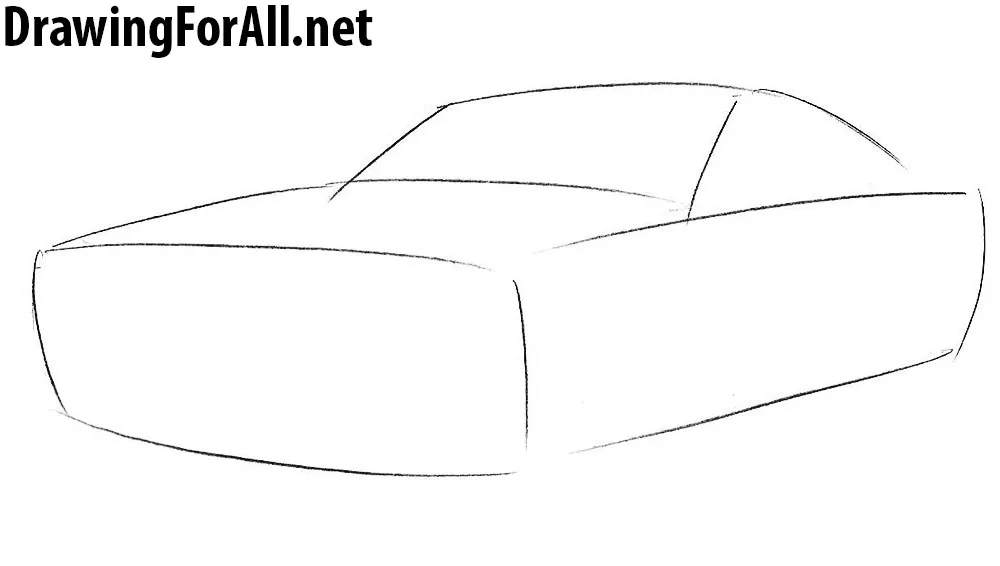 Step 2
At the front mark the lines of the radiator grille and headlights. Sketch out the mirrors and move to the next step.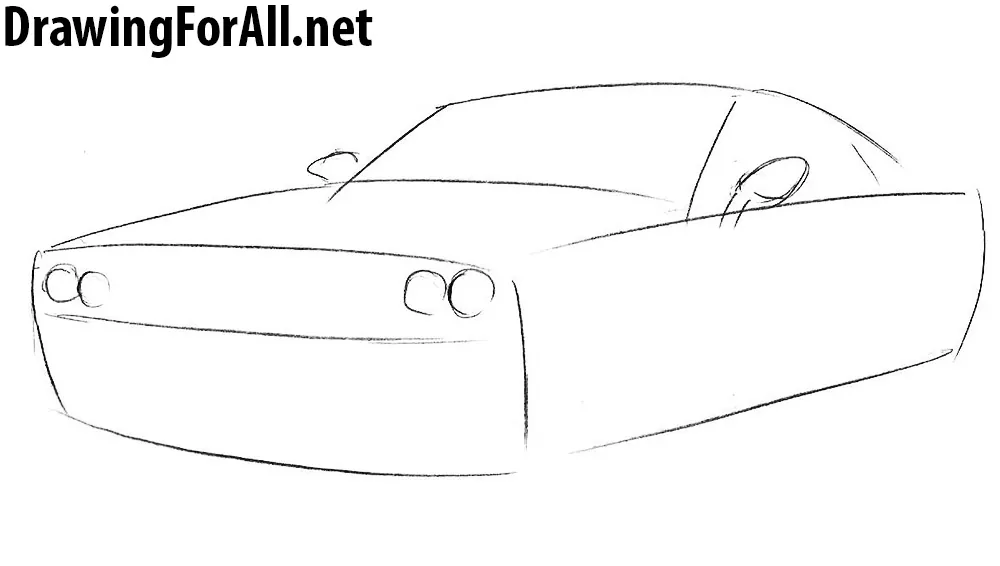 Step 3
Now we need to sketch out the wheel arches and the wheels themselves.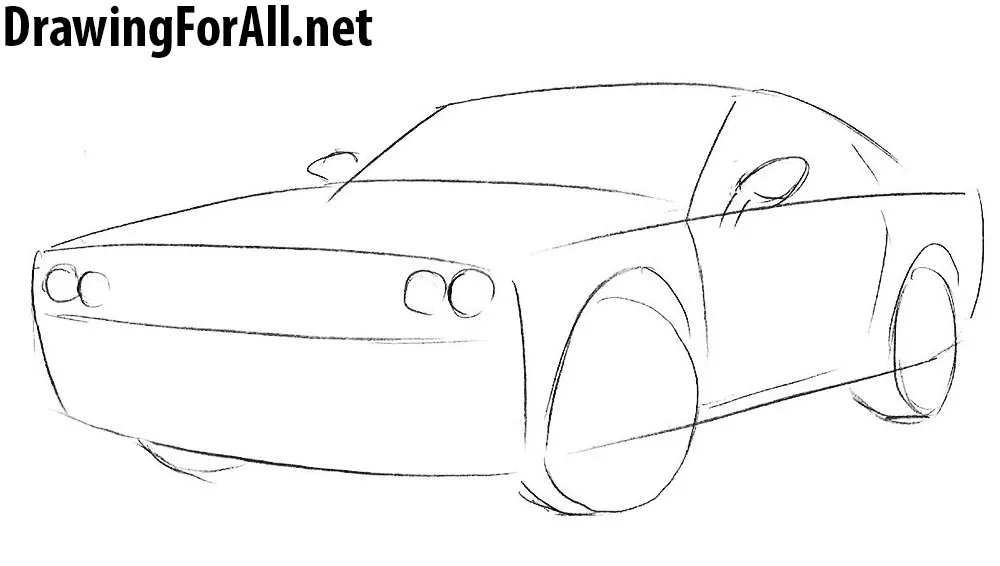 Step 4
Carefully draw out the radiator grille and headlights. This part of the car is the distinctive part of the Dodge Challenger and is transferred from one model to another.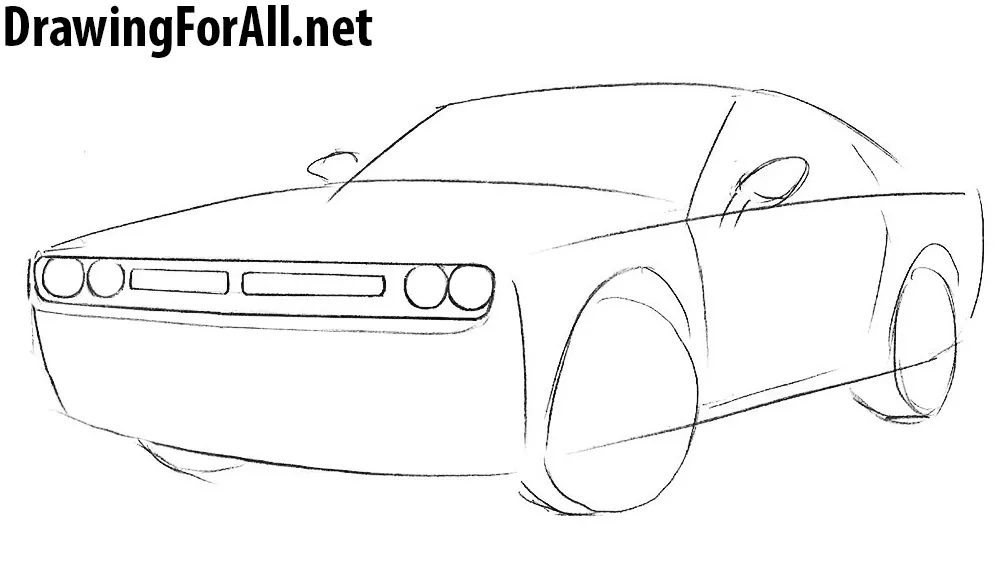 Step 5
We go down a bit and draw a bumper, the bottom of the grille and fog lights. In general, the entire front part of this car seemed to come from the 70's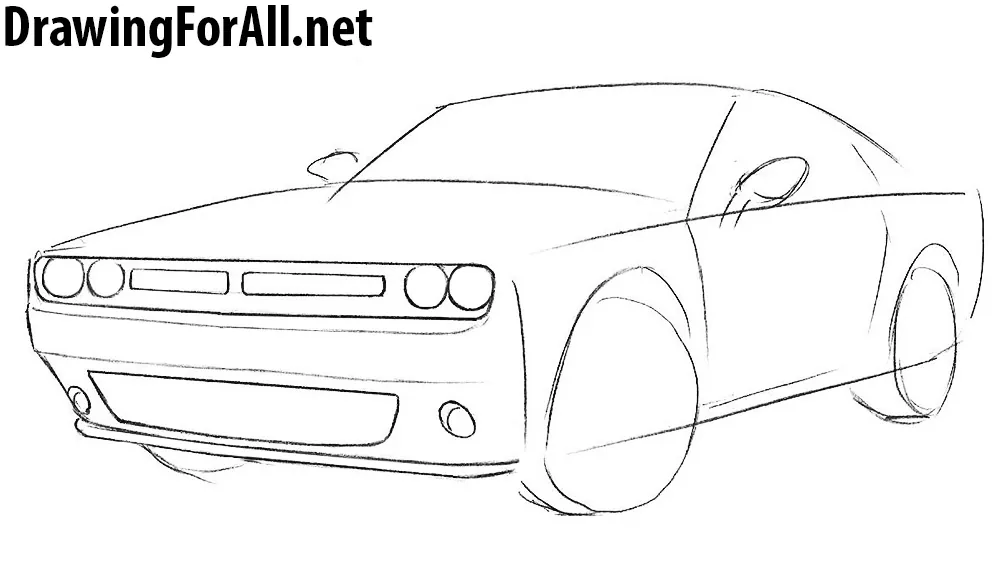 Step 6
Let's move to the top of our Dodge Challenger. Carefully draw the roof of the car, windows and mirrors.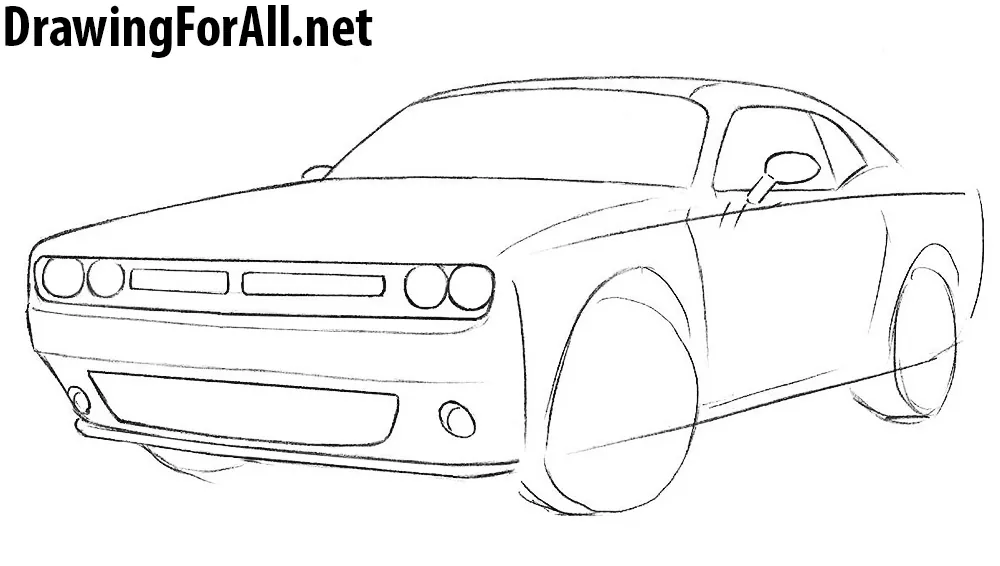 Step 7
In this step we finish drawing the body of our car. Continue the roof line and form the rear part. Next, draw the door with the handle and the sill of our Dodge Challenger.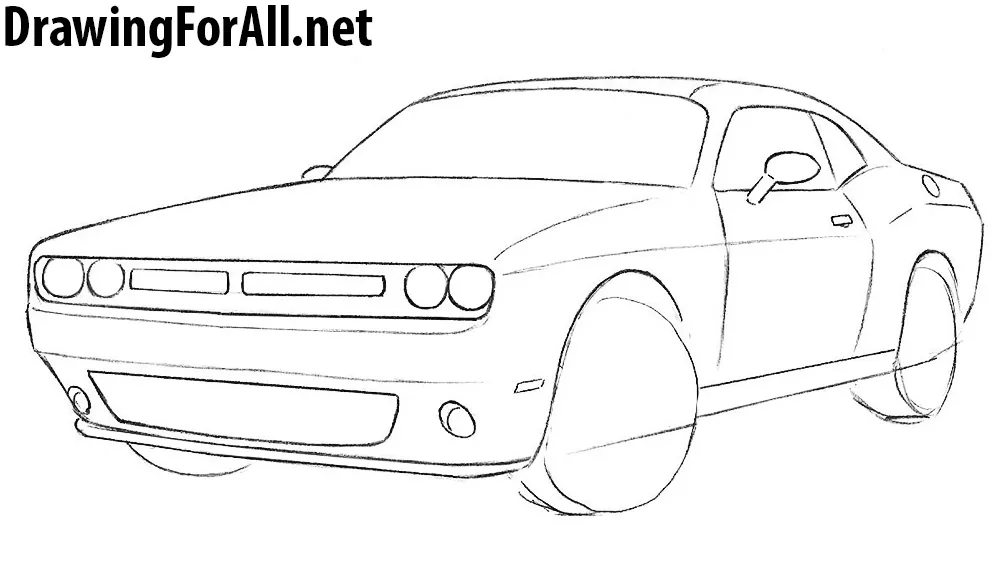 Step 8
In this step we draw wheels and rims. It's not very easy to give the wheels the right shape, but if you try, you will succeed.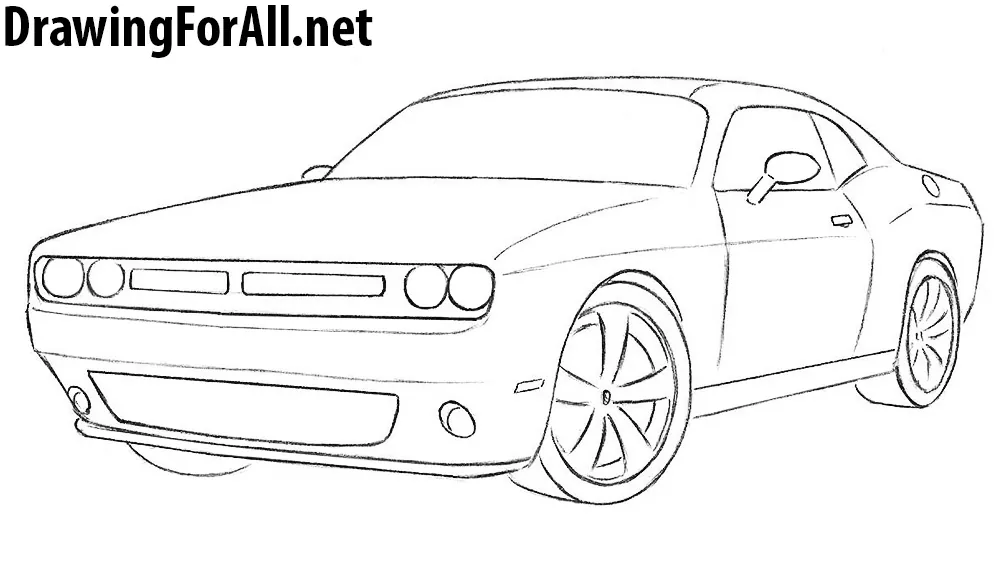 Our drawing lesson on how to draw a Dodge Challenger came to an end. Today we drew a legendary car, which is one of the symbols of the US automotive industry. And as you already noticed, we have a lot of drawing lessons about such legendary cars as Mercedes and BMW. Do not forget to visit these and other lessons and share them.