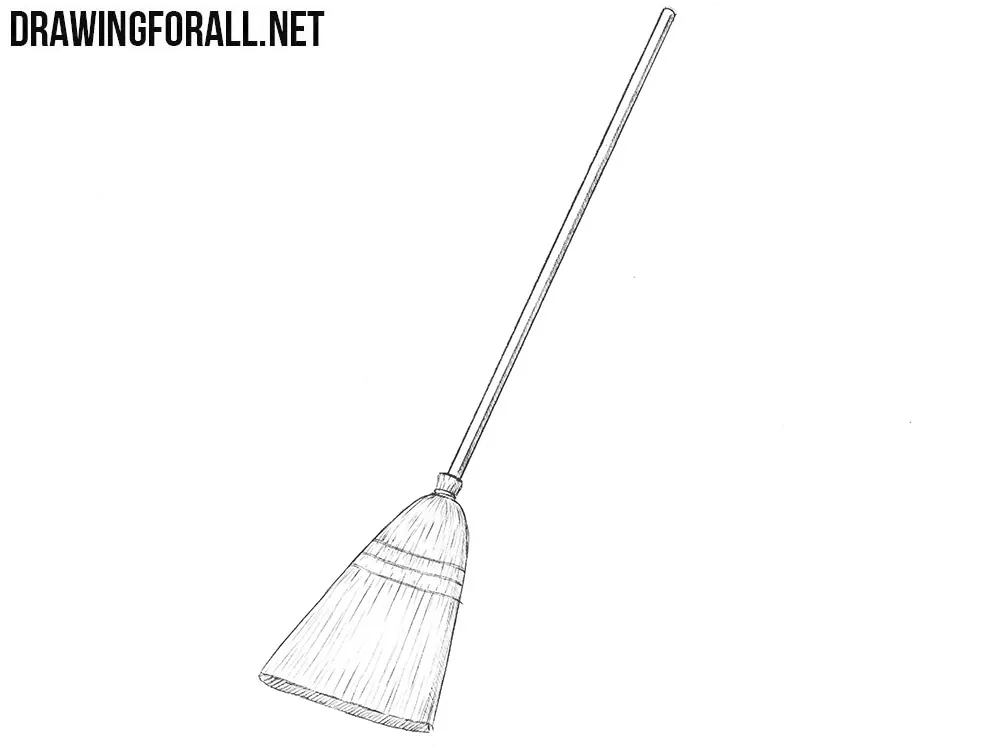 As you already know, the team of Drawingforall.net wants to show you how to draw everything in this world, and therefore today we will show you how to draw a broom.
In this lesson we will draw a modern broom, but using this lesson you can draw a broom of the old kind, made from a simple stick and branches (we drew such a broom in the lesson about a witch).
Step 1
To draw a broom, first we will need to sketch the outlines of the bristles and handle. Try to not press too hard on a pencil. Use very light lines to facilitate making changes in subsequent steps.
Step 2
Add one more line to the handle and make it thicker. Draw the bottom part of the bristles, making it more voluminous. At this step, your broom drawing may look more like a shovel, but in the future we will fix this, of course.
Step 3
Now draw the ropes that hold the bristles. Next, draw the texture of the bristles using long strokes. These lines should not be too long. To achieve naturalness, draw them thicker near transverse lines.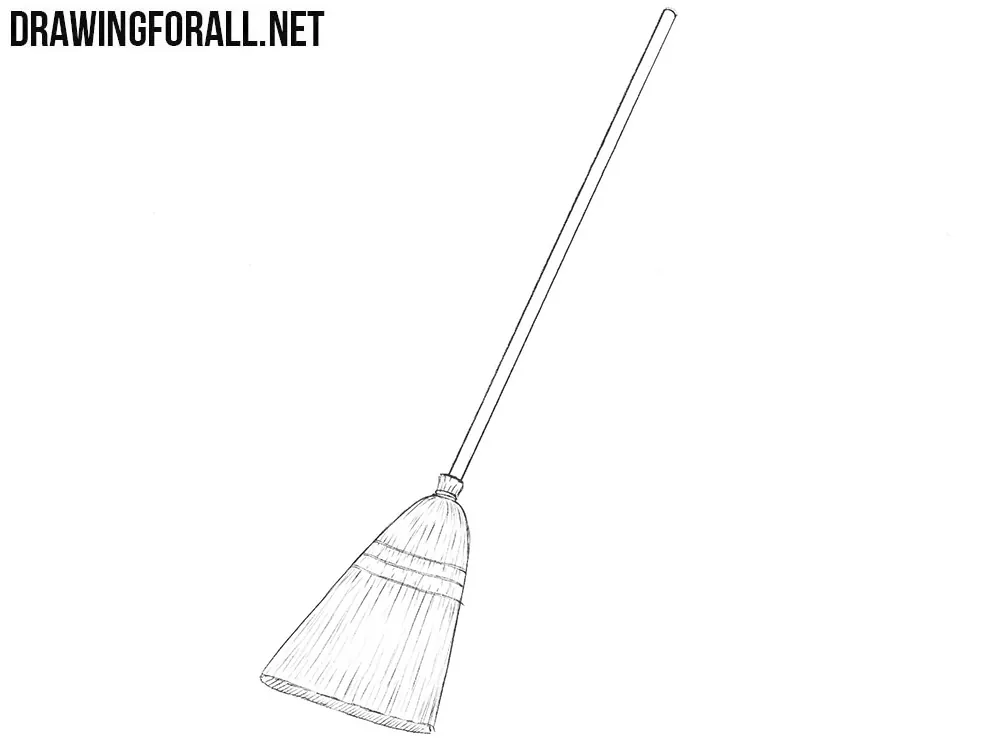 Step 4
So, let's work with shadows. There are not so many of them, and we will add shadows with dense hatching in the areas shown in the picture below. If you did everything right, your broom drawing should look something like this.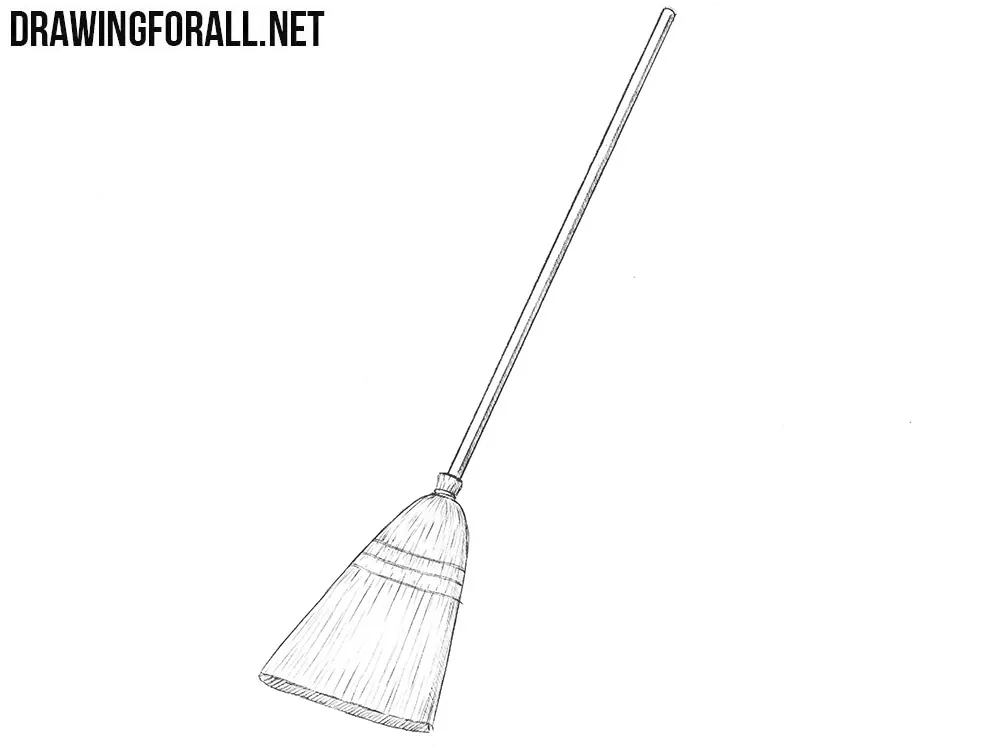 Today the team of Drawingforall.net showed you how to draw a broom. As we have already said, this lesson can be used both to draw a regular broom and a magic broom for a witch, a Baba Yaga or Harry Potter. If you are interested in learning how to draw more such things, then go to our category called "Misc", in which, as the name suggests, we place a wide variety of drawing lessons.