How to Draw the Cunning Meme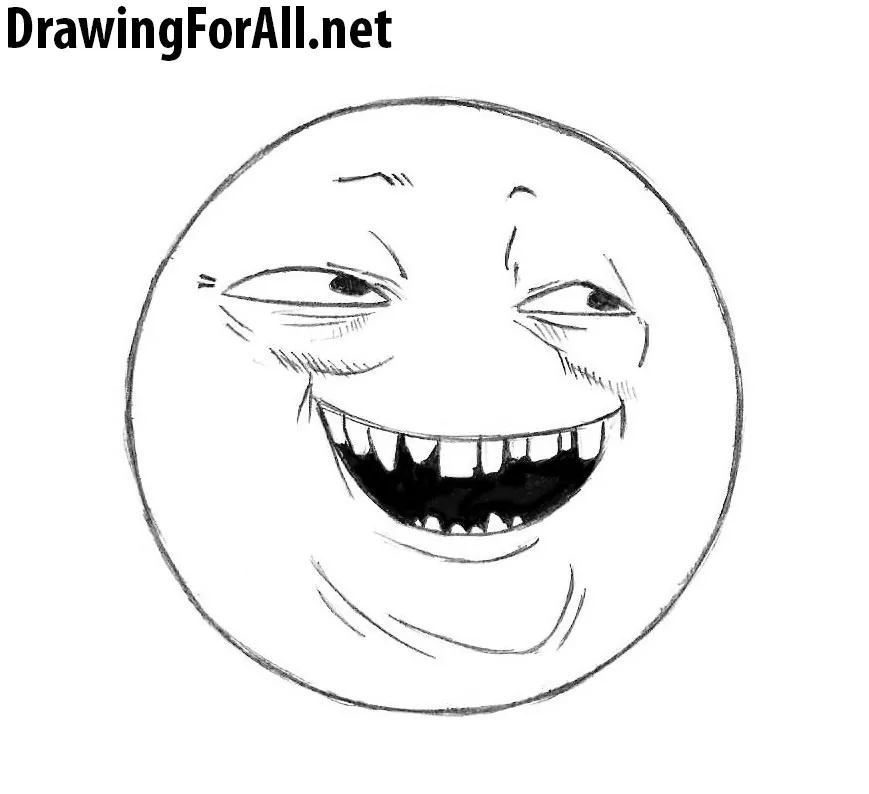 Hello, dear readers of drawingforall.net. Today we present you a new drawing tutorial, in which we again will learn you to draw memes.
 This very expressive smiley is the means of transmission of such emotions as anger, cunning or violent disagreement with anything. Of course, it is unlikely everyone knows this meme, but we hope that at least for someone from our readers this lesson will be useful. So, in this drawing tutorial we will show you how to draw the cunning meme.
Step 1
First draw a regular circle, then mark lines on the face of the meme – the central vertical line, horizontal eye line (it is much higher of conditional center), under it, around the area of the center, outline the line of the mouth.
Step 2
A very simple step. Using the guidelines from the first step, draw the contours of the eyes and mouth. Use only rounded, flowing lines.
Step 3
Now draw eyeballs, teeth, and erase the guiding lines of the previous step. It will be like this: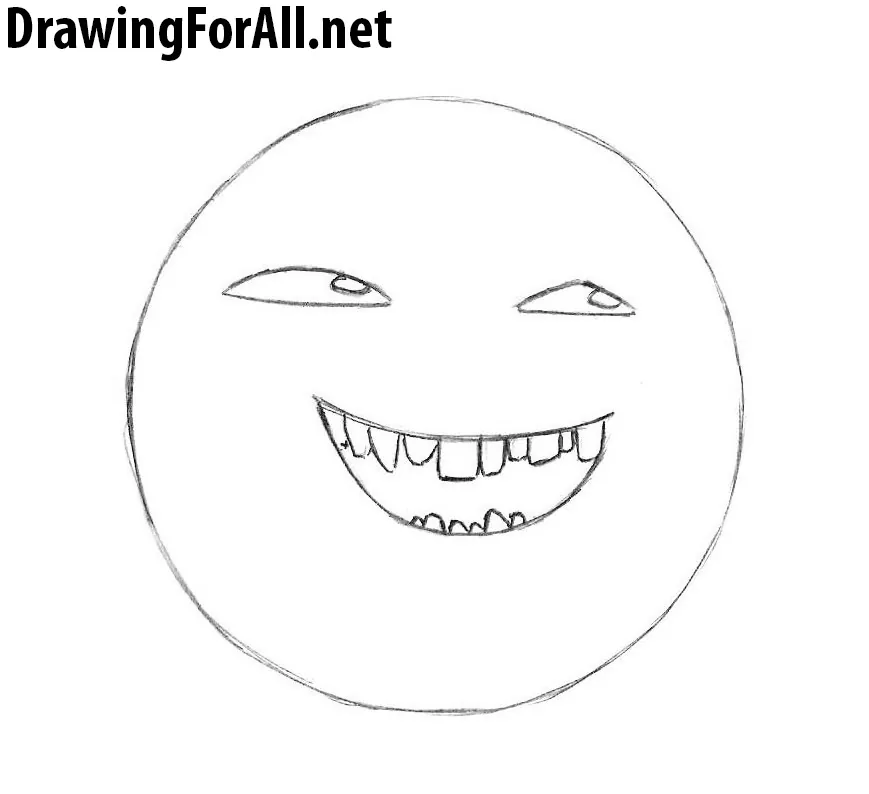 Step 4
Probably the hardest part of the tutorial on how to draw the cunning meme – it wrinkles. They are represented in very large numbers – are observed wrinkles around the eyes and mouth, for the most part. Now draw the wrinkles under the eyes – they look like bags, wrinkles on the sides of the eyes, and just a couple of lines above the eyes.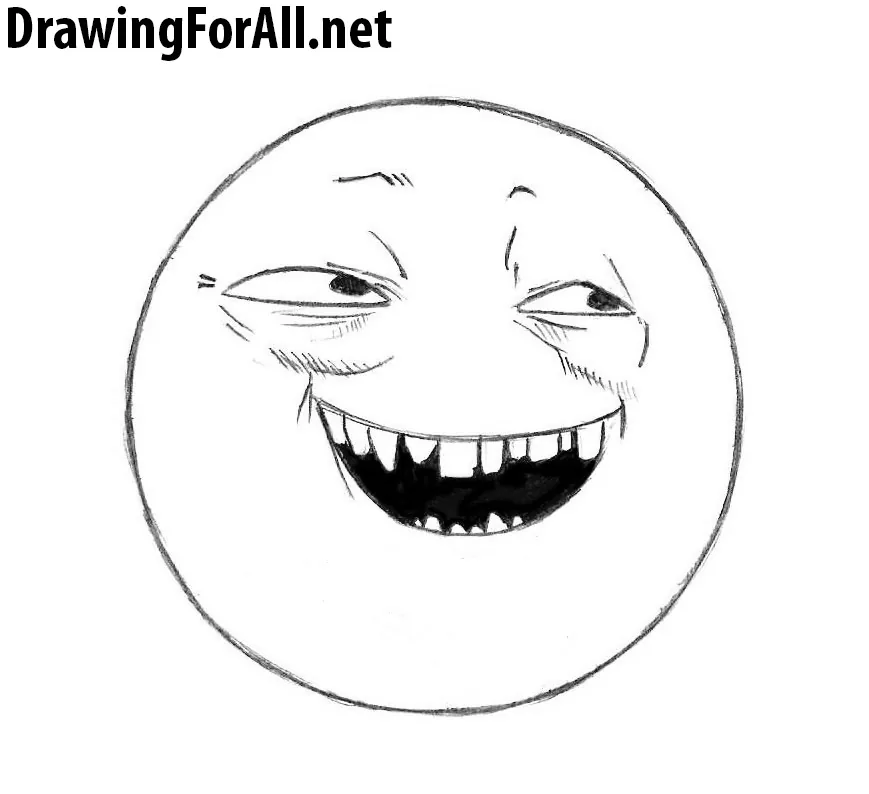 Step 5
The final stage we draw the contours of his chin and sktch out a several lines of wrinkles. By the way, do not forget to look into other lessons devoted to memes – drawing tutorials on how to draw Pete the frog and i know you feel.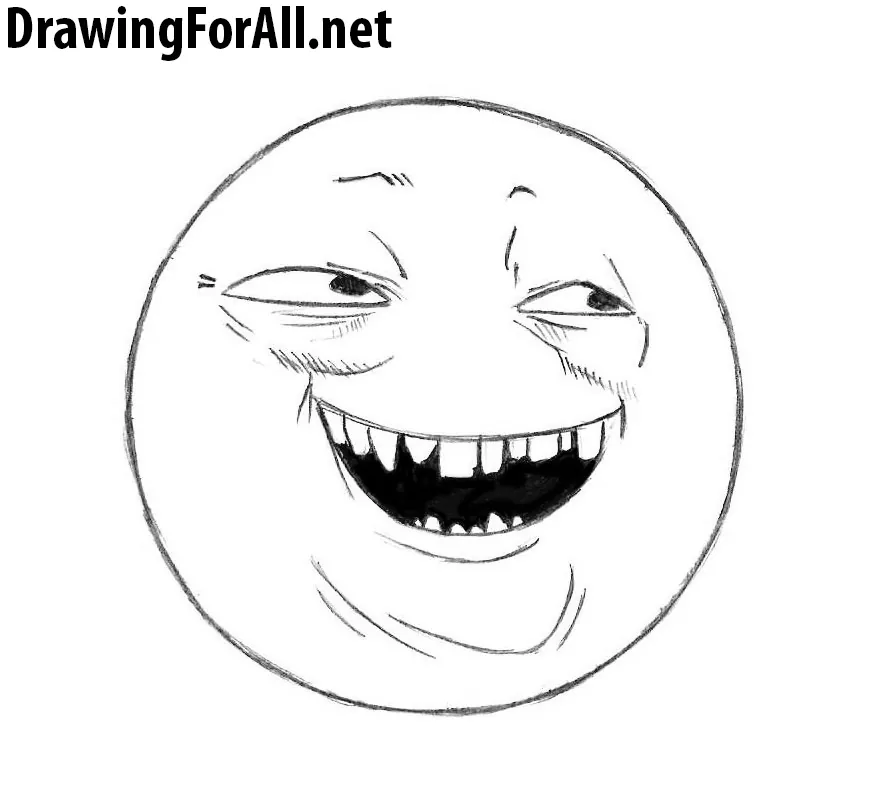 The lesson was very simple, and if something came out not correctly, most likely there are problems in the early stages. Track the errors, erase the mistakes and then try to draw again. But it is quite possible that this lesson was simple for you. In this case, we advise you to try to draw Spider-Man or Iron Man.