How to Draw I Know That Feel Bro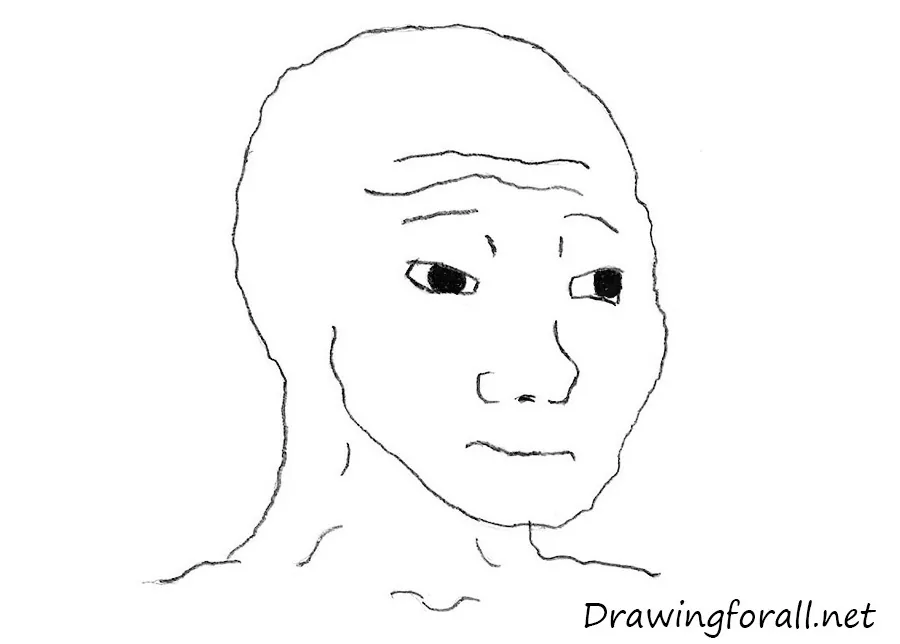 Hello, dear friends! Today we have prepared a new drawing lesson, in which we will show you how to draw I Know That Feel Bro. This bald man was created by a man with the nickname Wojak and first appeared on Reddit. This character is also known for its strange relationship with Pepe the Frog. So, let's start the tutorial and learn how to draw I know that feel bro!
Step 1
First, draw a shape similar to an inverted egg. (with the same shape we began our tutorial about how to draw Spider-Man's head).
Step 2
Draw the lines of facial symmetry. The vertical line will help us to find the center of the face and the horizontal line will help us to draw eyes. Below the line of eye draw the lines of nose and mouth.
Step 3
Using the lines from the previous step draw the eyes, big nose and mouth. Using a curved line draw the jaw.
step 4
Erase the guidelines and circle the lines of the drawing, using wavy and rough lines. Draw the pupils.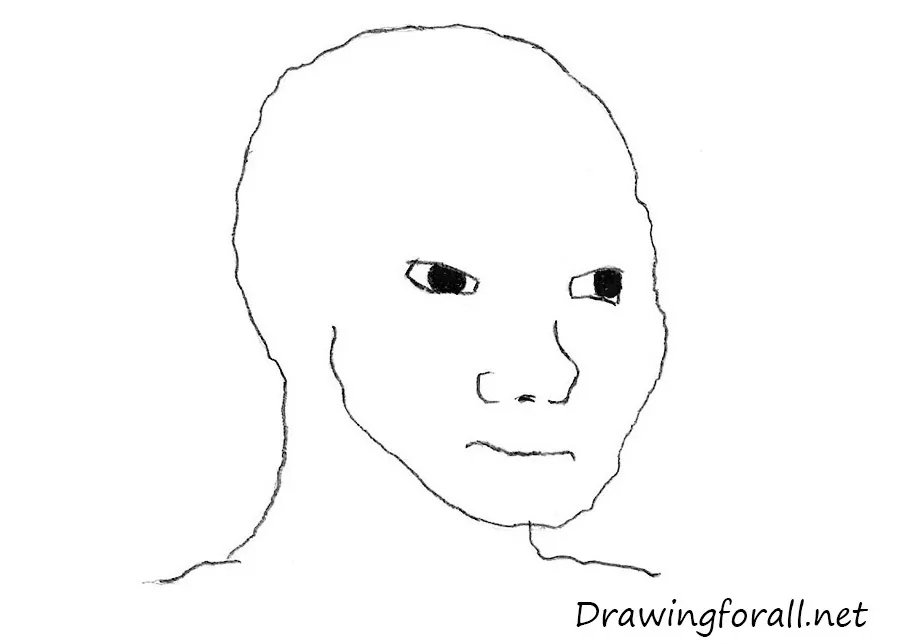 Step 5
And at the last step we add wrinkles to the forehead and neck.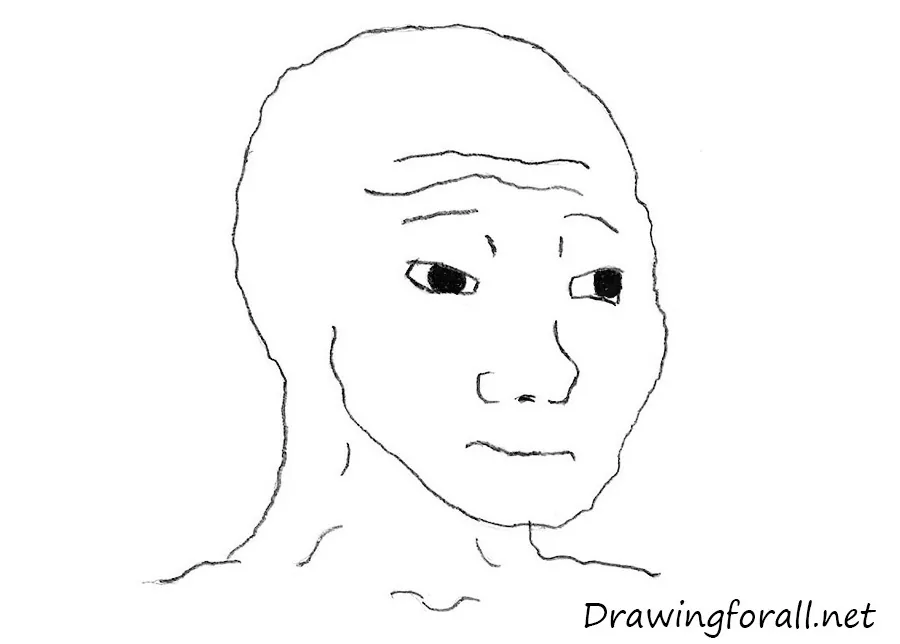 It was the drawing lesson about how to draw how to draw I Know That Feel Bro. We hope you enjoyed this tutorial. Stay tuned and wait for new drawing lessons by drawingforall.net.