How to Draw Pikachu from Pokemon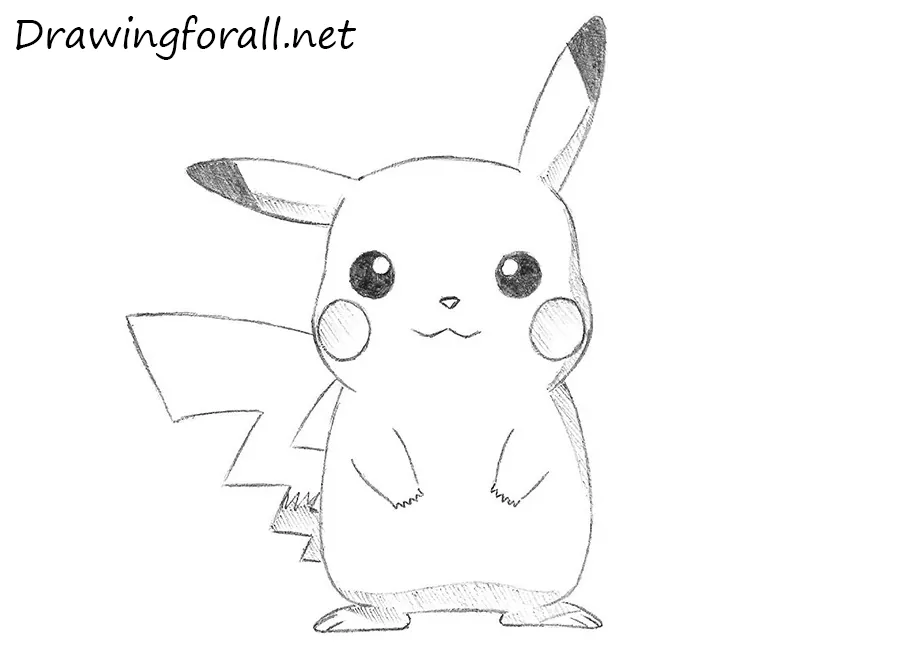 Hello, everybody! Today we will show you how to draw Pikachu from Pokemon. For those who do not know, Pokémon – is a franchise appeared in 1995 and popular to this day.
And Pikachu is one of the most popular characters of the franchise. Pikachu got his superpowers when he was bitten by a radioactive electric ray. After that, Pikachu decided that a great power imposes great responsibility.
No, no, it's a joke. Of course the creatures of this site are not experts in the manga but not so much. Pikachu is the main hero of the Pokemon story. This is a story about the universe with animals with extraordinary power. For example, Pikachu is electric pokemon and he can use his electric power in the fight. So, let's start the tutorial and learn how to draw Pikachu!
Step 1
At first, let's draw the main shapes. Using a circle draw the outline of the head. Using an oval draw the outline of the torso. Note, that the lines at this step should be very light and smooth. This looks like a wrong snowman or like the second step drawing of a man with a big beard.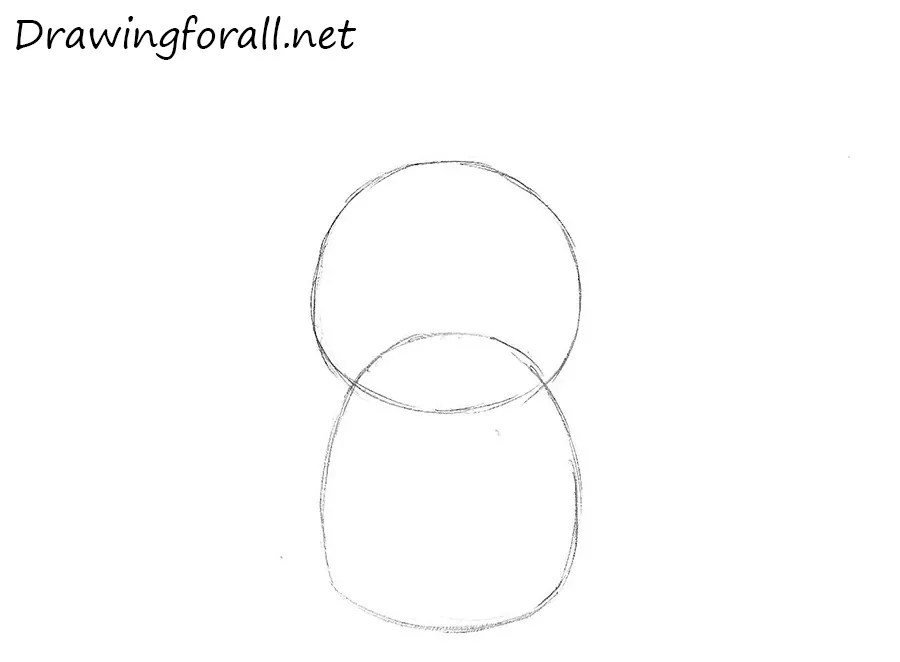 Step 2
Draw the contours of the ears at the top of the head. Sketch out hands and legs using very light lines. Draw the lines of the facial symmetry. The vertical line will help us to find the center of the face, and the horizontal line will help us to draw the eyes.
Step 3
Using circles draw the eyes with help of the horizontal line from the previous step. Draw the nose right in the center of the face. Draw a triangle nose right in the middle of the face. Right under the nose draw the mouth. Using circles draw the cheeks on each side of the face.
Step 4
Darken and smoothen the lines. Draw the fingers and toes. Improve the shape of the head.
Step 5
Continue our drawing tutorial about how to draw Pikachu. Erase the guidelines from the first steps. Draw a zigzag tail and move to the next step.
Step 6
It's the last step of the tutorial about how to draw Pokemon. Paint the eyes, leaving glare. Also, paint the tips of the ears and the beginning of the tail. Add some shadows as in our example.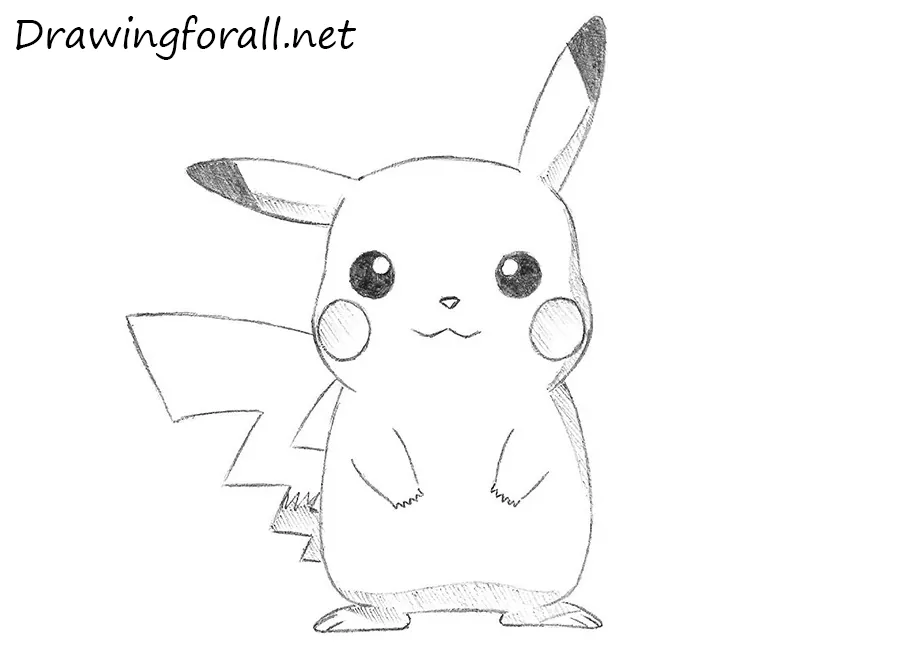 It was drawing a lesson about how to draw Pikachu from Pokemon. We hope you enjoyed this tutorial. Share this tutorial, if you want more drawing lessons about how to draw characters from Pokemon. Subscribe to our social networks to follow the news. Goodbye!