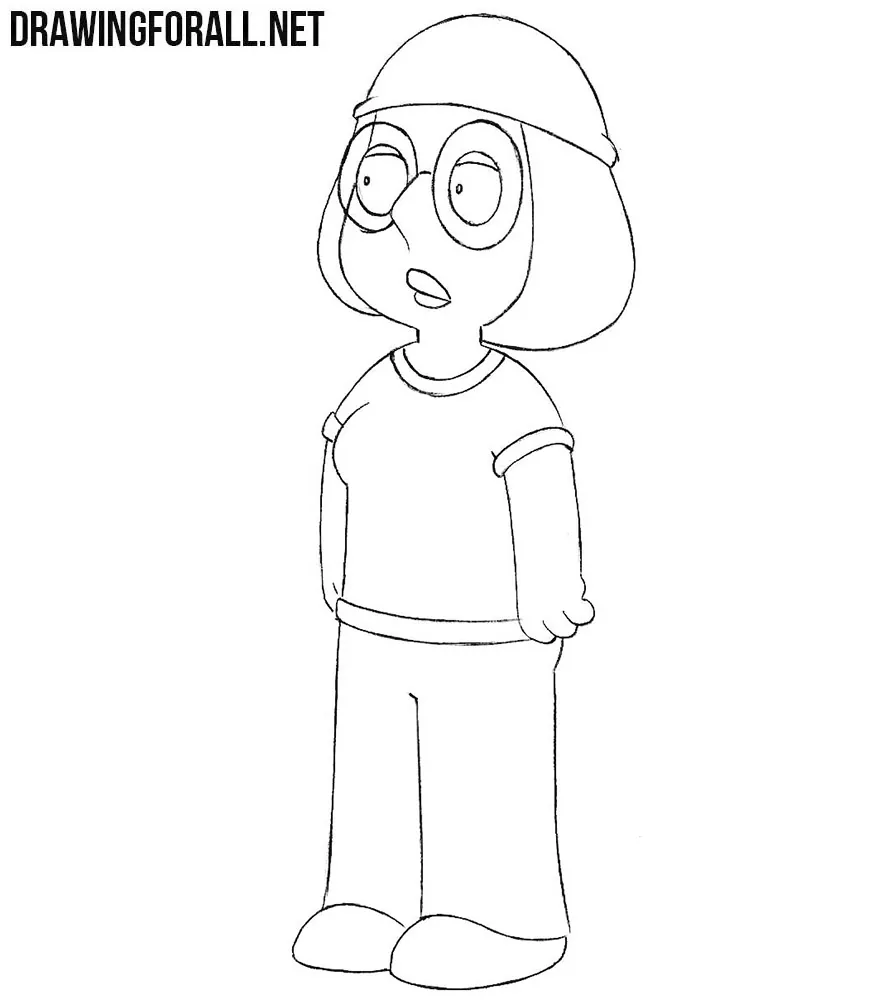 Not so long ago we started a series of drawing lessons about the characters from the series Family Guy. We have already drawn all the main characters except one – Meg Griffin. But today we will correct this situation by creating a lesson on how to draw Meg Griffin.
Step 1
To begin with, we will draw out oval eyes and the nose of our character.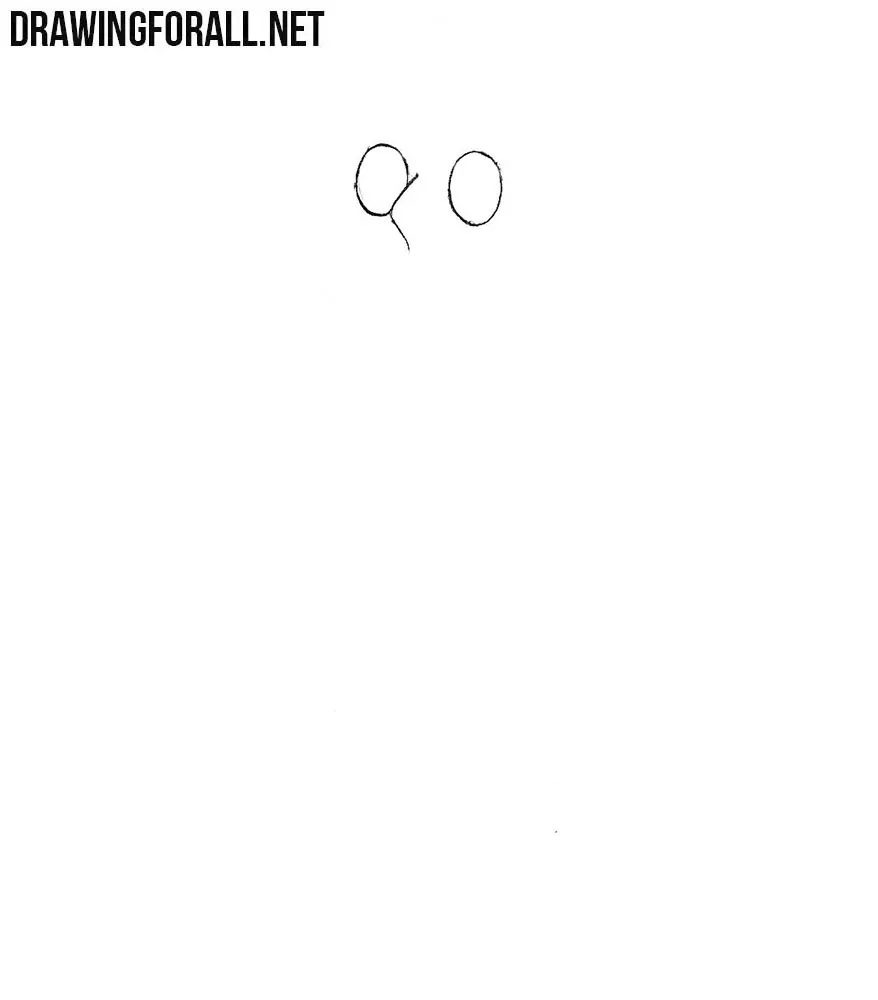 Step 2
Using large circles draw out large glasses. Next, draw lines of eyelids and pupils inside the eyes.
Step 3
Now we rise a little higher and draw a hat. Further, we move a little lower and draw out the lips.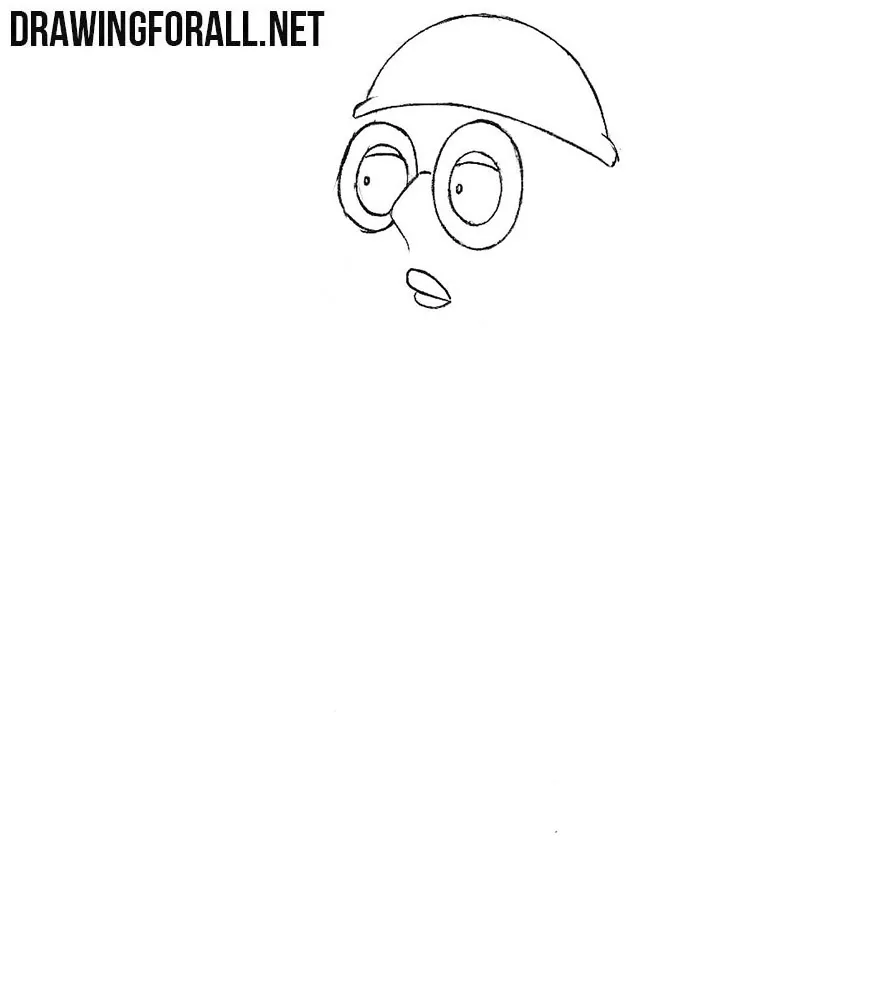 Step 4
We finish drawing the head by drawing hair, outlines of the face and thin neck.
Step 5
Now with the help of curved lines draw out the outlines of shoulders and short sleeves.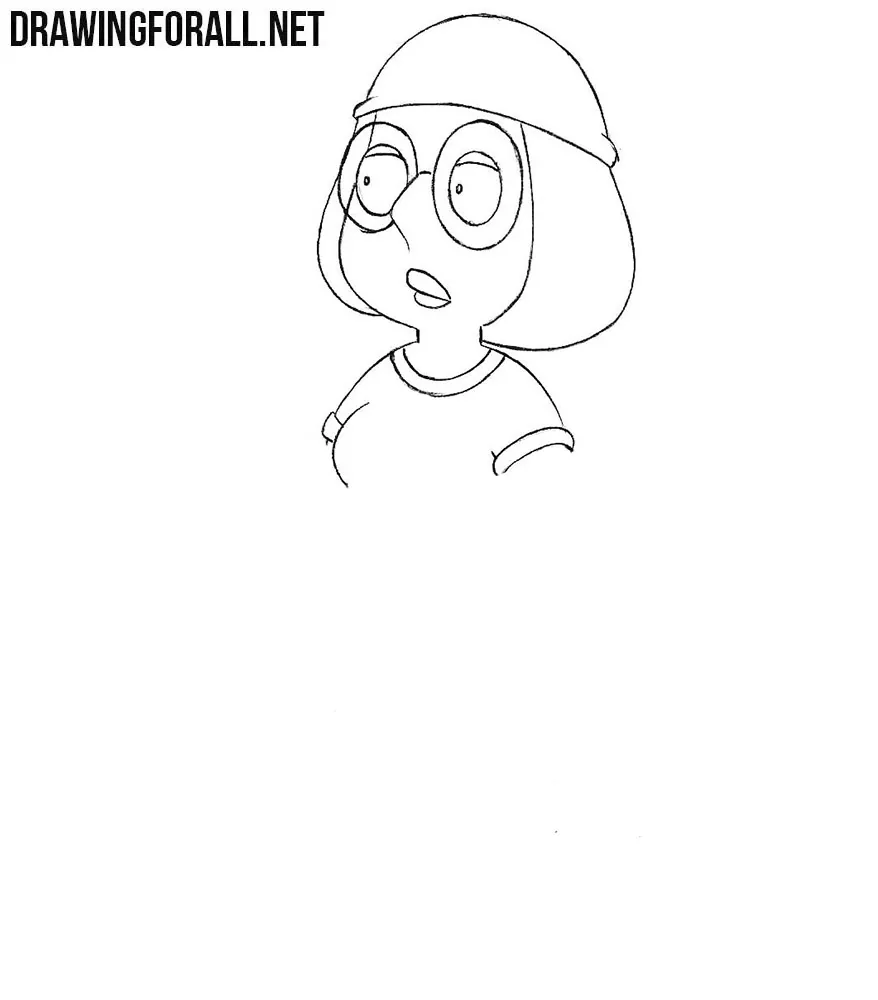 Step 6
Gently draw out the arms and the lower part of the T-shirt of Meg Griffin.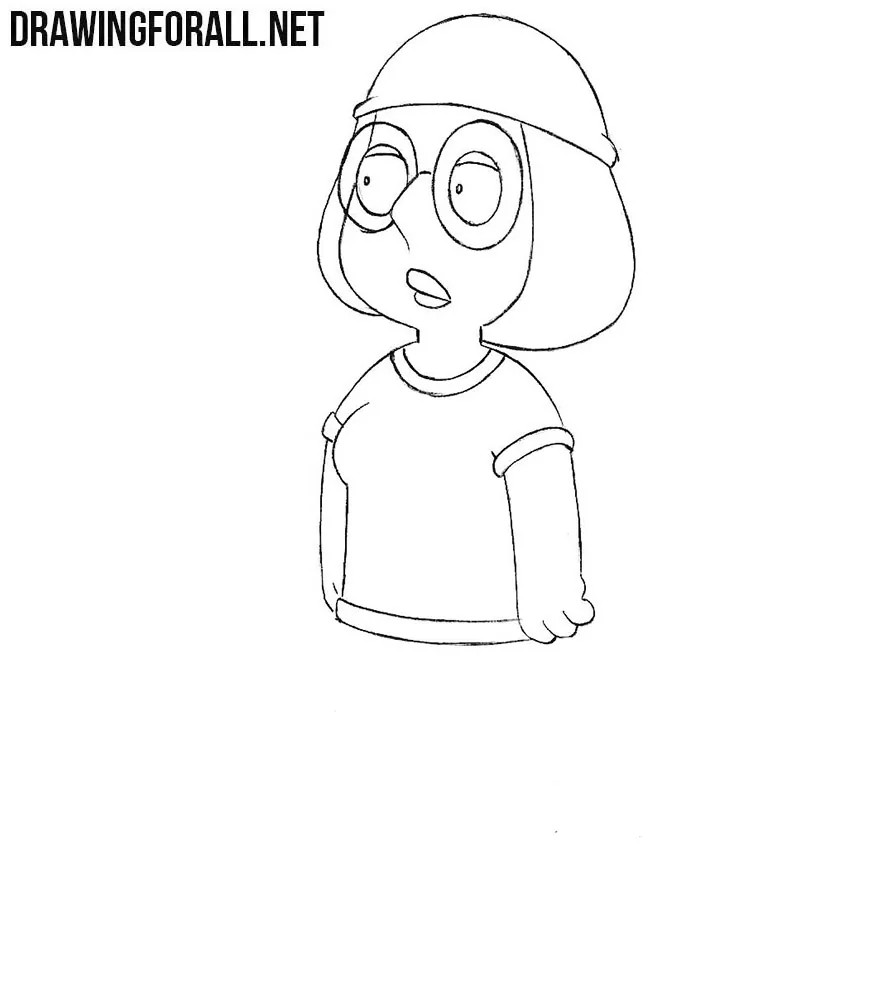 Step 7
Now let's work with the lower part of the body. Here we need to draw out pants with the help of long lines.
Step 8
The last and most simple step in which we just need to draw out the shoes.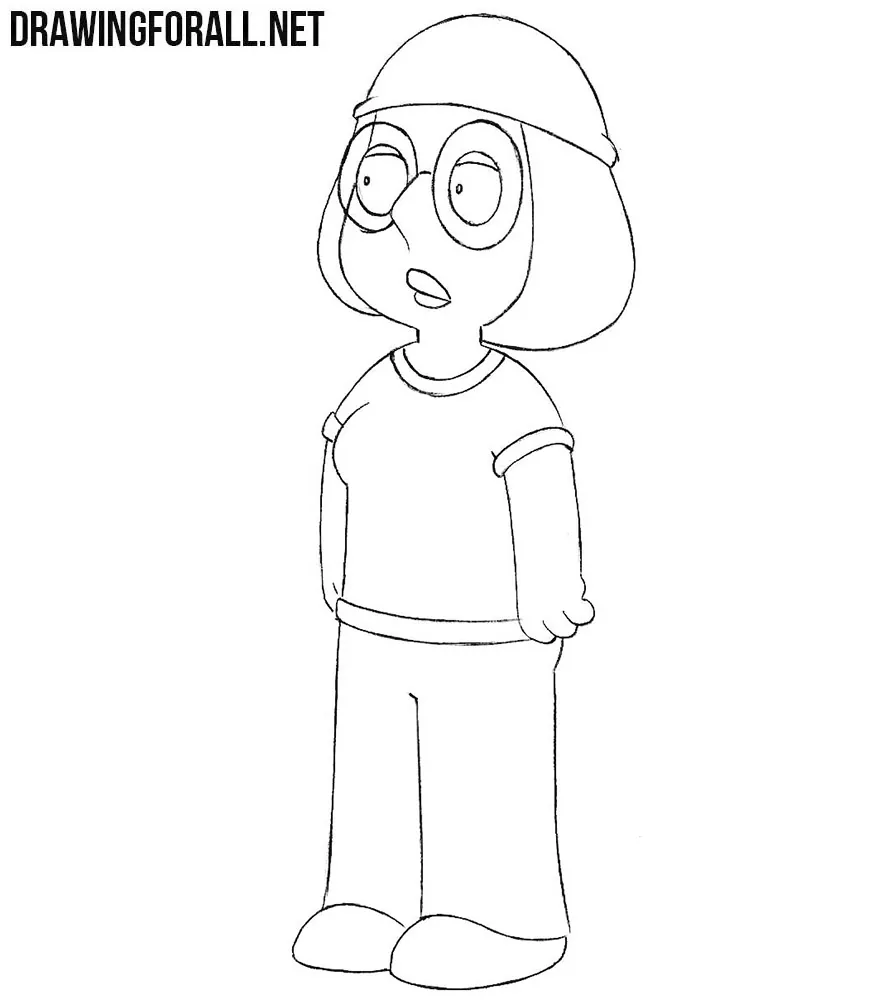 So, almost all the more or less significant characters from the series The Family Guy are drawn. It was a long way, but now you can learn how to draw all of them just by going to our site. But if we suddenly missed your favorite character, and you would like to see it on the pages of our website, then write us about it.