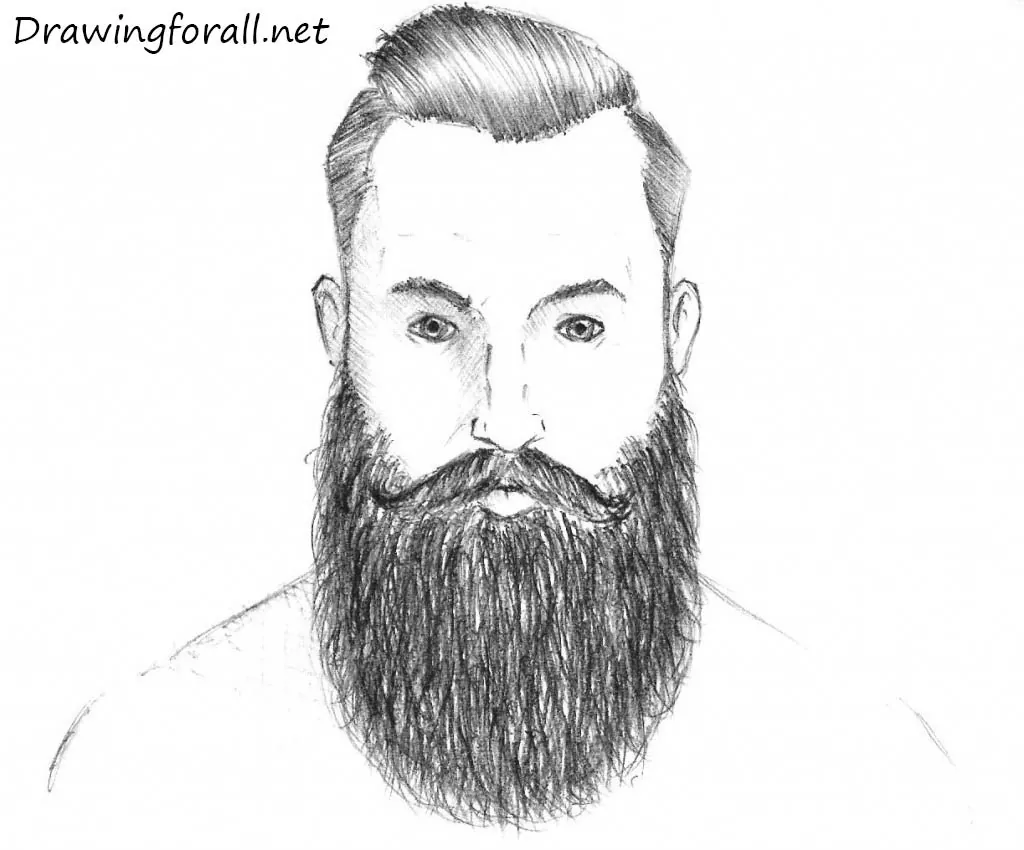 Hello! Today's lesson will focus on how to draw a beard. More precisely, it can be called a 'how to draw a bearded man. Let's start the lesson and learn how to draw a beard!
Step 1
At first draw an oval, as a guide for the head. Then draw the lines of the facial symmetry. The vertical line shows us the center of the face. The horizontal line will helps us to draw the eyes. Use light and loose lines for sketching in the first steps.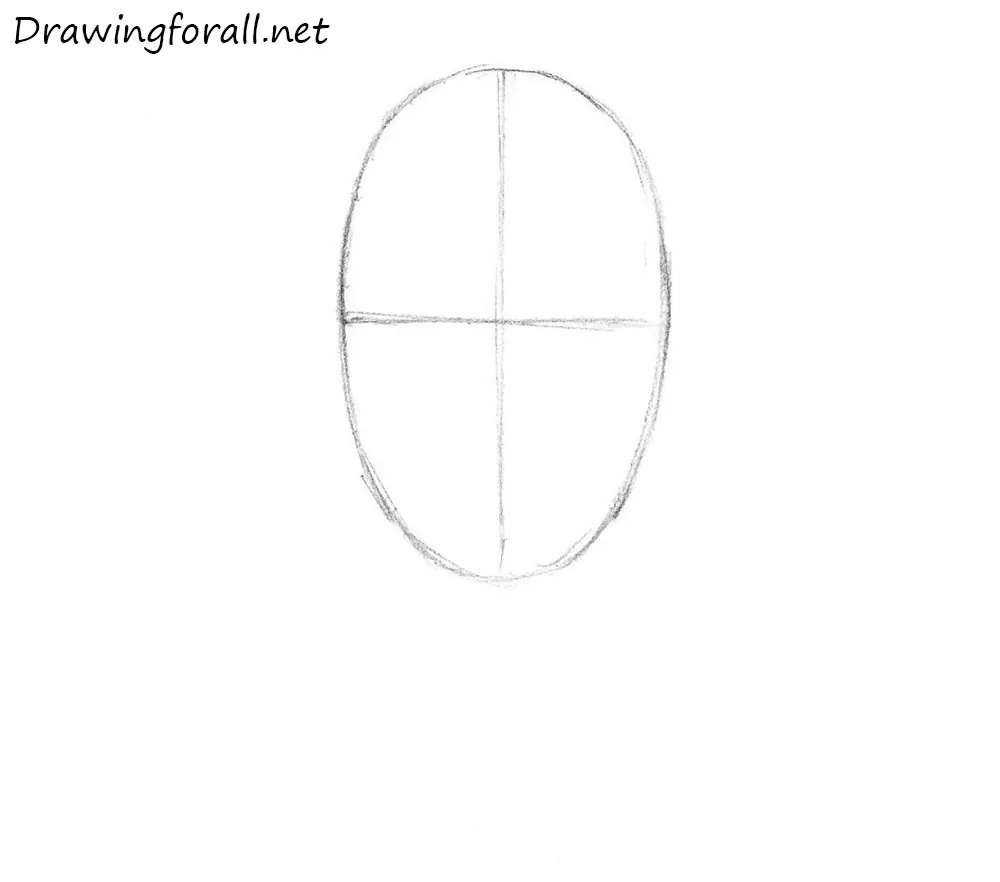 Step 2
Using some light lines draw the outlines of the haircut. Sketch out the eyebrows, nose and mark the places of the eyes. And in the end of this stage we will sketch out the beard – draw the contours of the cheekbones, lips and beard. The lines should be very light and smooth, as in the example below.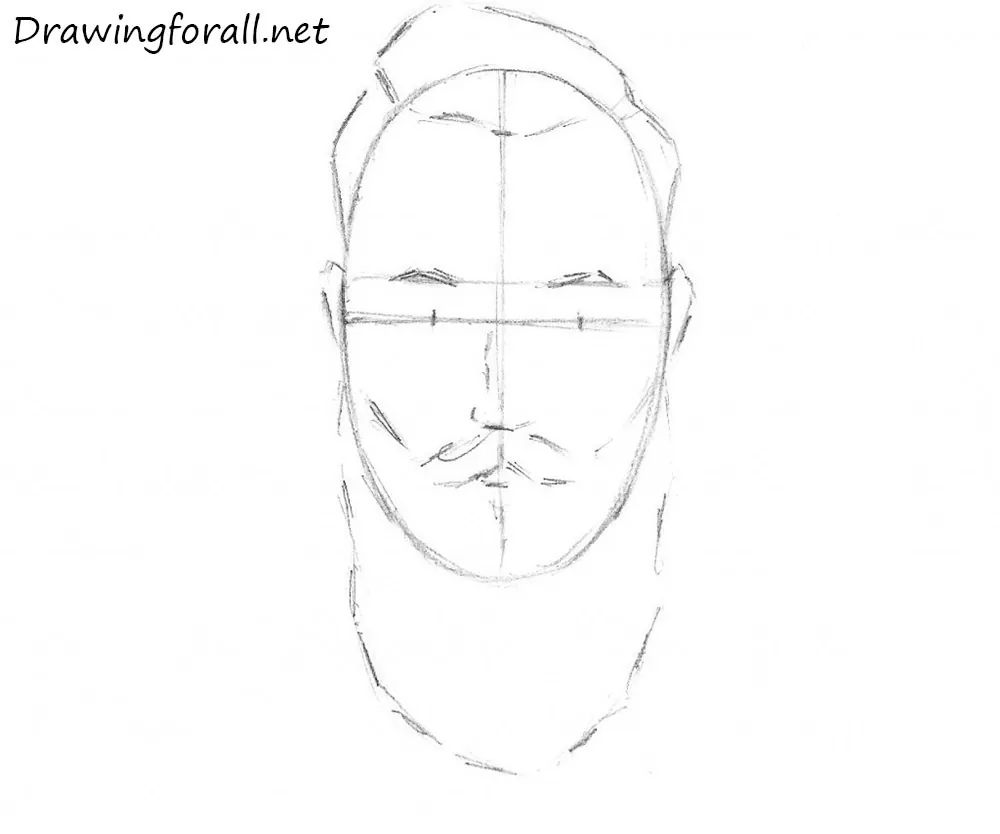 Step 3
Erase all the guidelines and unnecessary strokes as in our example. Draw an almond-shaped eyes. Circle the lines of the nose. The general shapes are ready, and from the next step we will start adding details.
Step 5
Using fast strokes draw the lines of the  haircut. Using thick strokes draw the eyebrows. Draw the pupils in the eyes and add some wrinkles around the eyes. Draw the lines in the ears. Start adding details to the beard. Using vertical wavy lines start drawing the texture of the beard.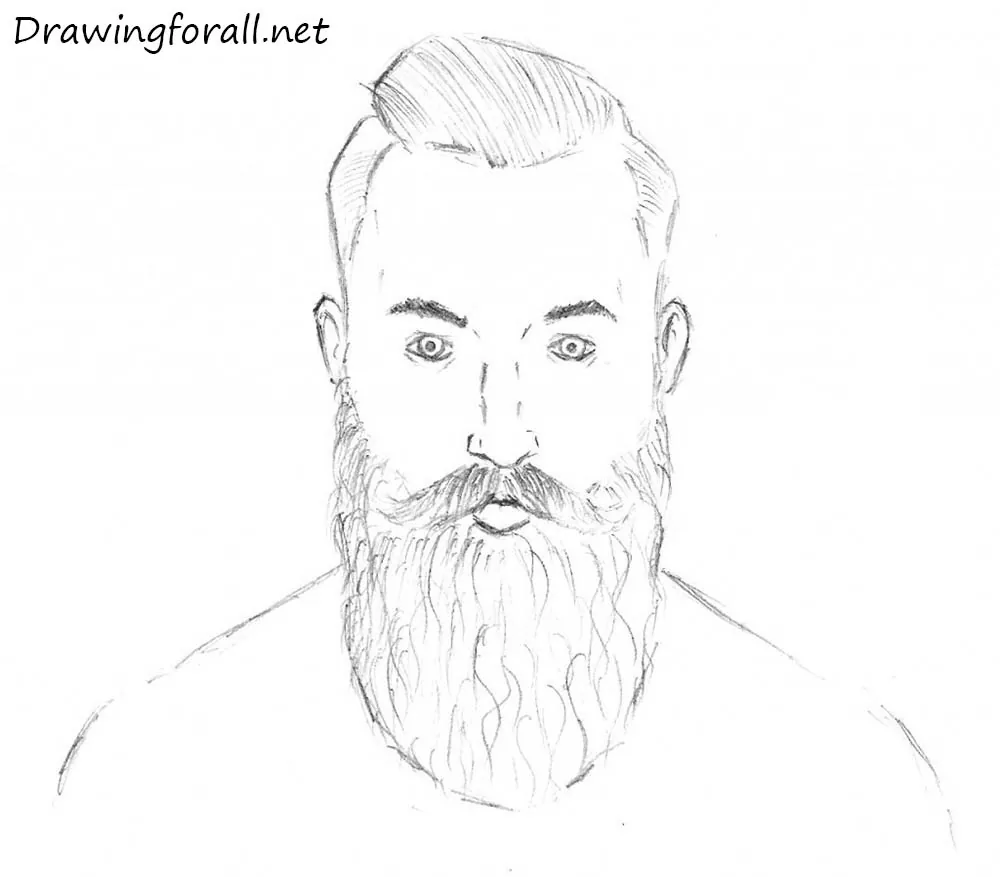 Step 6
This step looks very difficult, but it isn't so. To get the same hair texture as in our example, plait the hair using thick strokes and leaving unpainted strip  of highlight. Using the same lines as the last step, keep adding hair to the beard,
as long as it does not become as dense as in our example.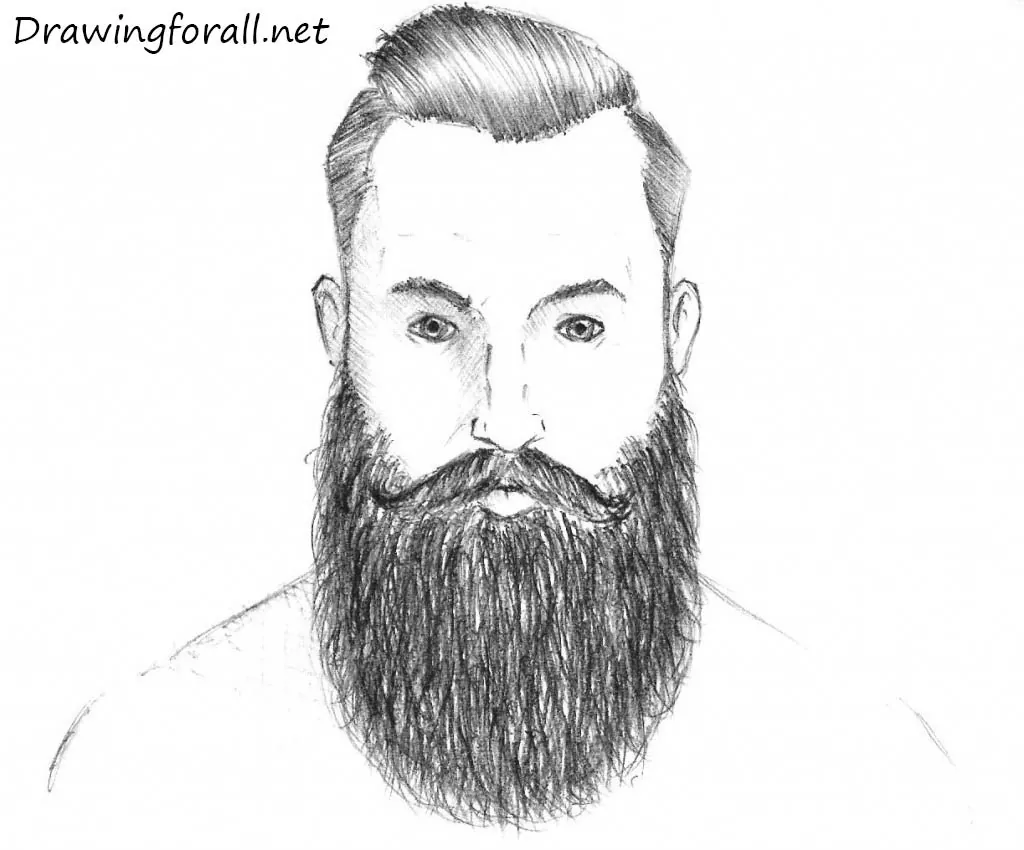 It was the drawing lesson on how to draw a beard. We hope this lesson was interesting and informative for you. Visit our drawing lessons on how to draw a samurai and how to draw a knight to learn more about drawing brutal men.