How to Draw Old Man Logan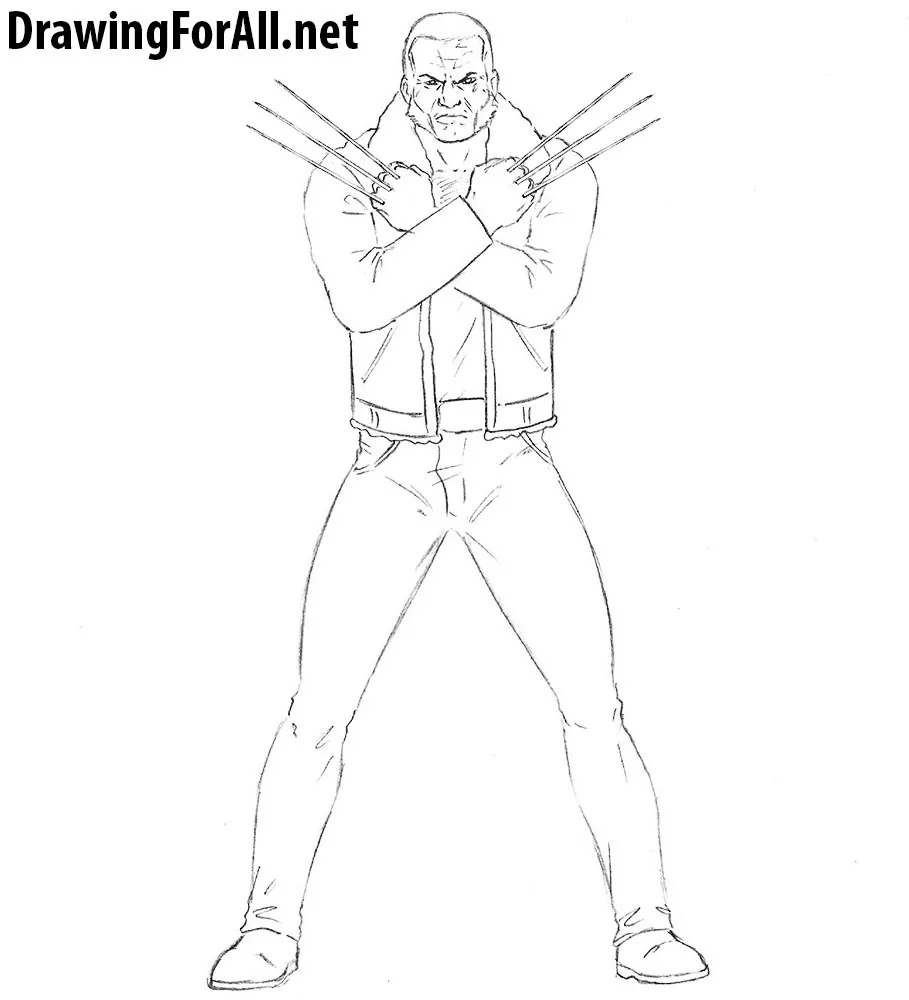 Hello, dear artists! Today we present you a new drawing tutorial on how to draw Logan. Not long ago was released a magnificent film called "Logan", that was shot based on comics "Old Man Logan". Recall that our site already has a lot of drawing tutorials about Wolverine, but in all these lessons Wolverine is dressed in variations of his classic costume, and in this lesson we will draw Wolverine without a costume.
Step 1
In our example Wolverine stands with arms crossed. And first of all we will draw his skeleton. Draw the thorax, a spine in the form of a line and the pelvis. Sketch out the arms and legs with simple lines.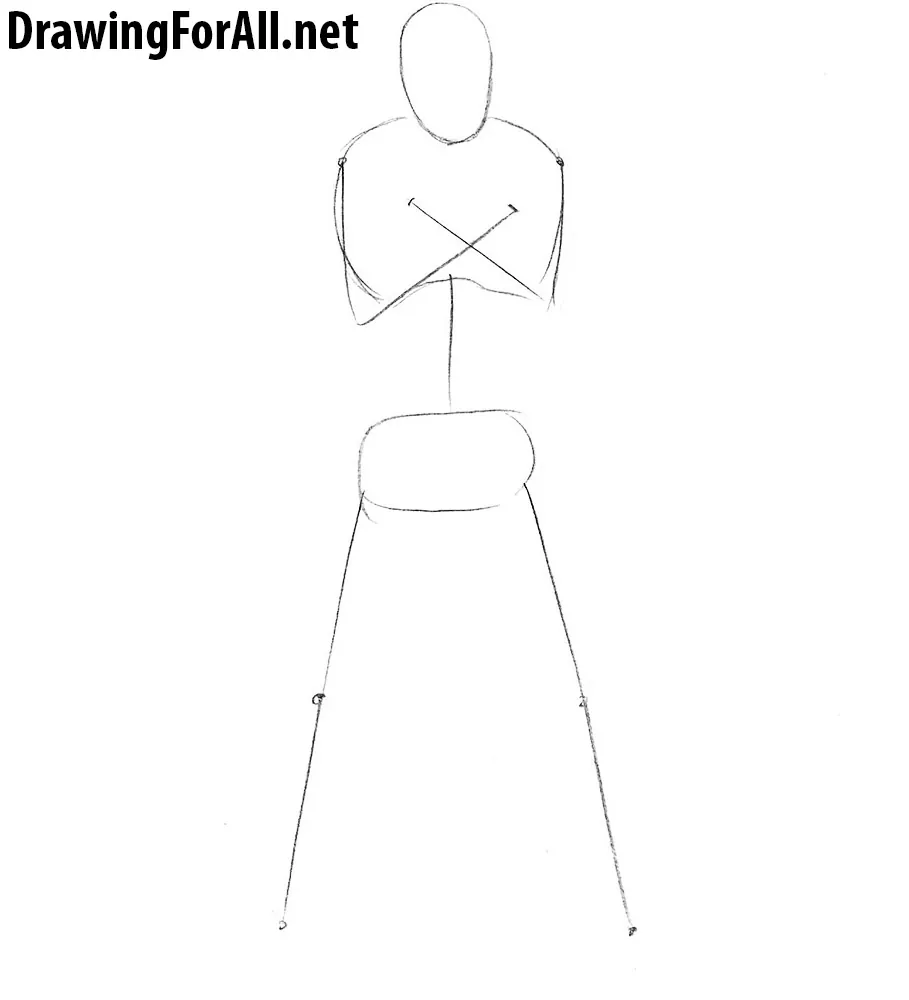 Step 2
Draw lines on the face. Sketch out the parts of the body with simple geometric shapes as in our example. All the basic principles of drawing a man we told you in the lesson about how to draw a man for beginner
.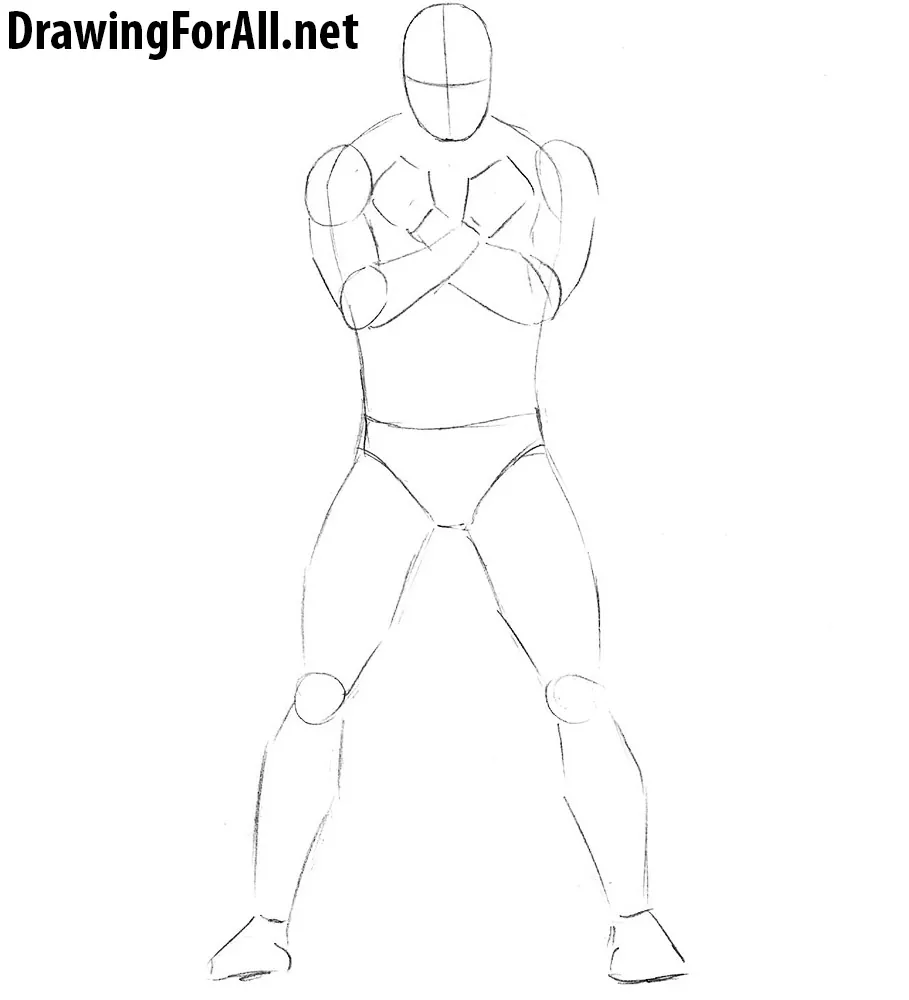 Step 3
Let's start adding details. Draw the eyes that are on the horizontal line from the previous stage. Draw frowning eyebrows over the eyes and add a few wrinkles. On the vertical line draw a nose with wrinkles and a curved mouth below the nose.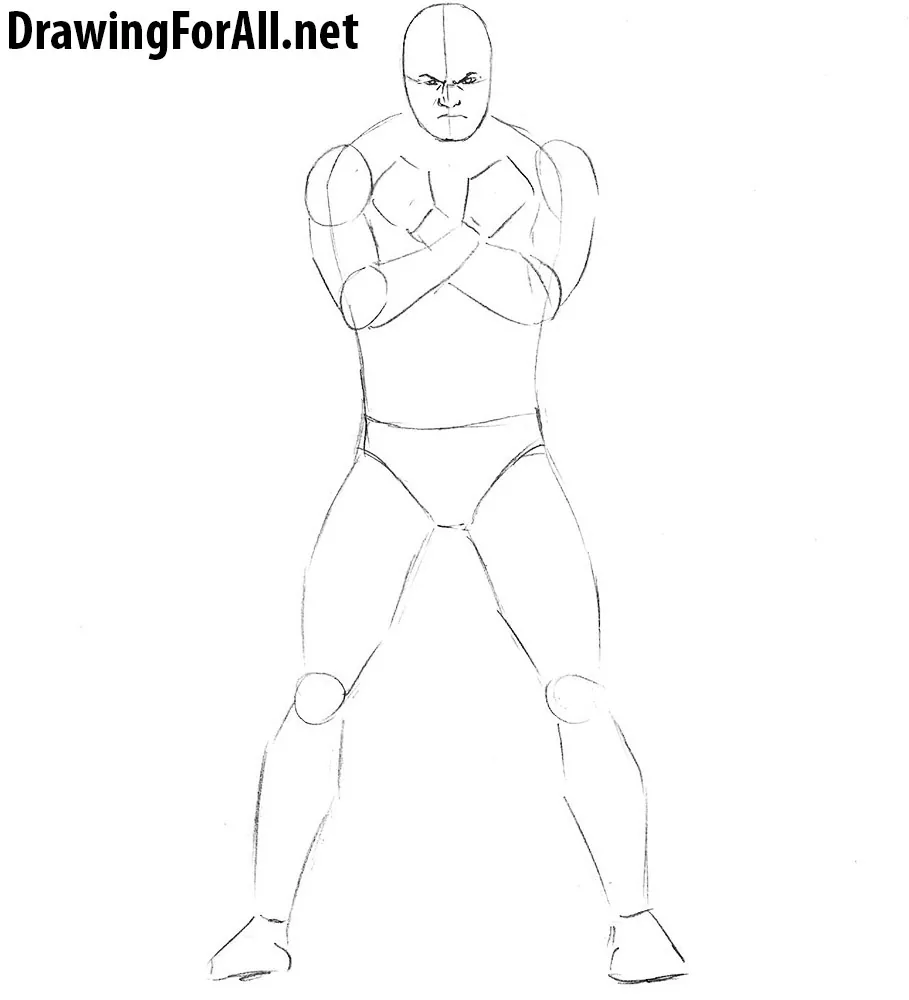 Step 4
Continue drawing the head of Logan. Draw out the hairline and characteristic side-whiskers. At the sides of the head draw the ears. At the end of the step add wrinkles.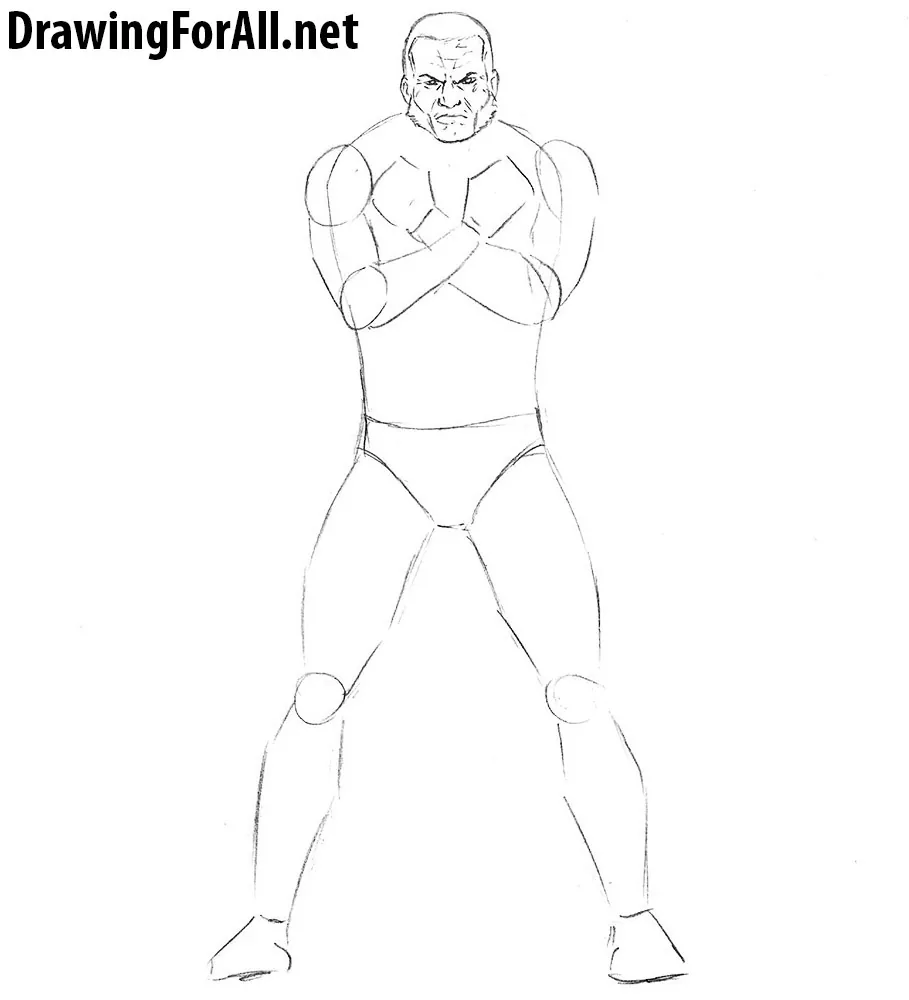 Step 5
We go down and start drawing the hands. Wolverine hands are clenched into fists. In the future, we will draw claws on these fists.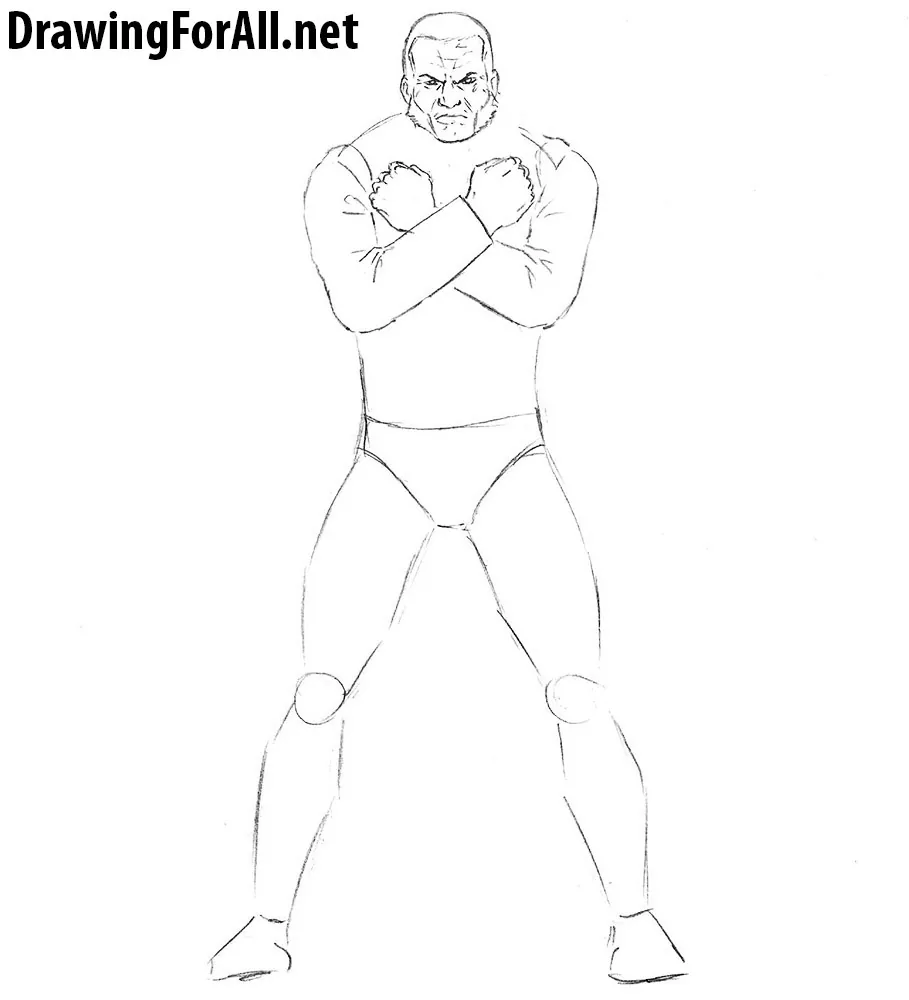 Step 6
With the help of straight and slightly diverging lines we draw wolverine claws that are located between the knuckles of his fists.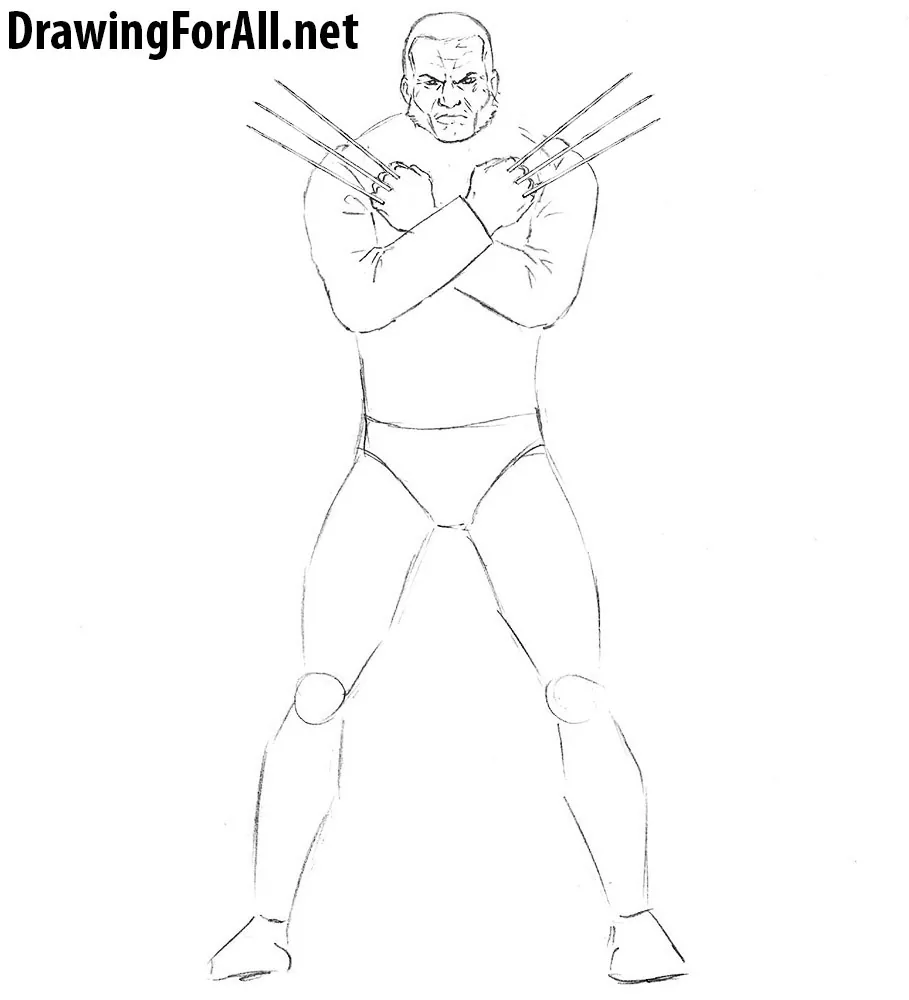 Step 7
Carefully draw a wolverine jacket with a fur collar. Add folds in the areas of armpits and elbows. Also add a few folds around the torso.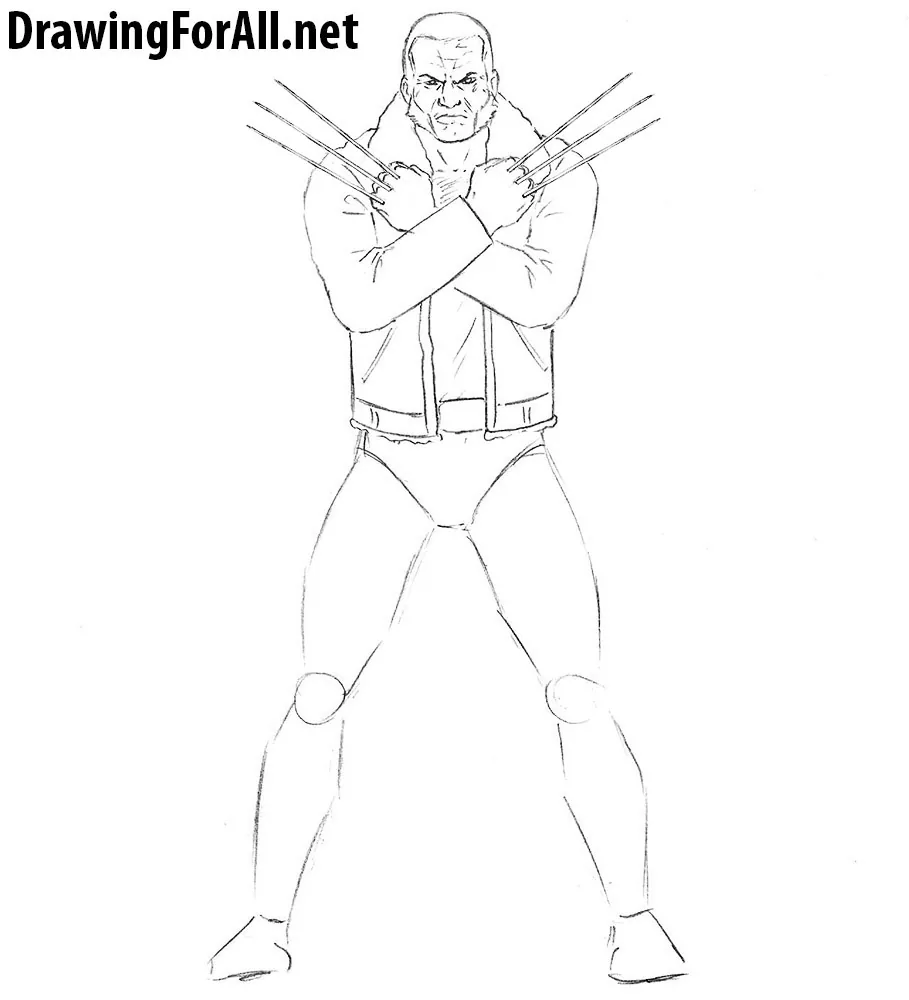 Step 8
Gently draw the lines of the jeans of Logan that fit his legs. Add stitch lines, pockets and folds as in our example.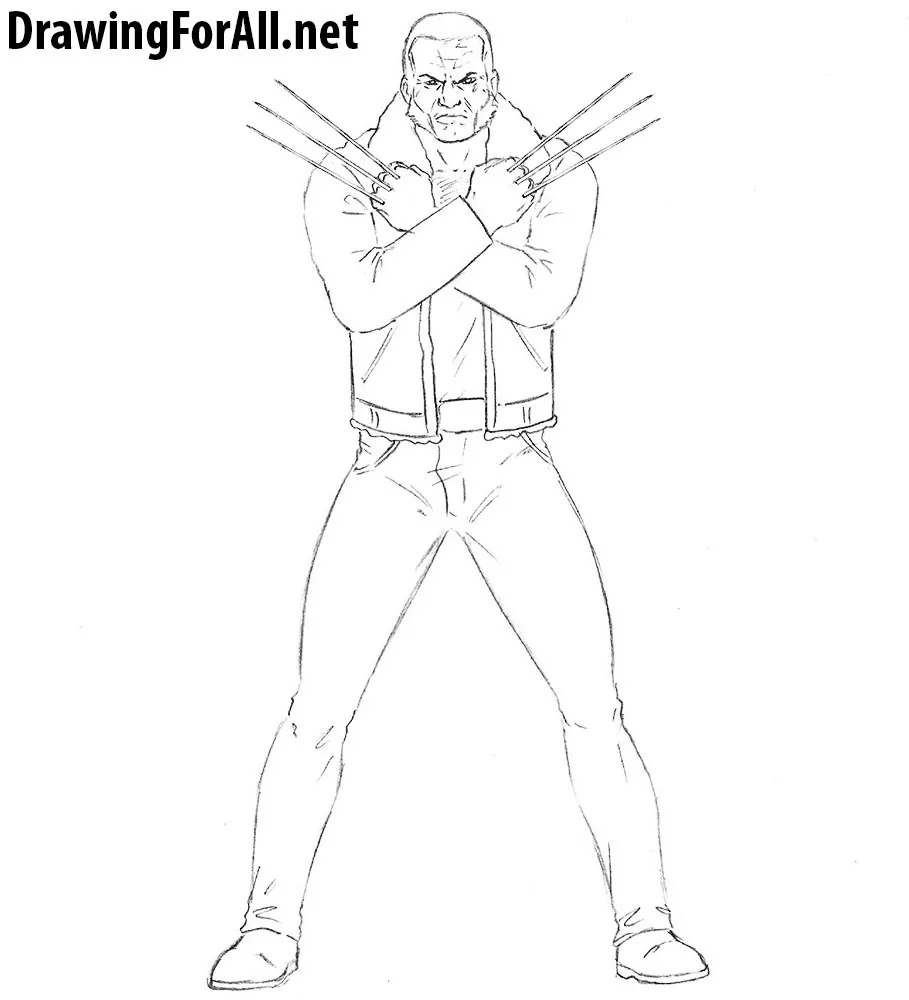 Here is the lesson on how to draw Old Man Logan finished. Note that Logan in our drawing looks like in a comic book, in the movie so looked the clone of Logan (this was most likely a reference to a comic).