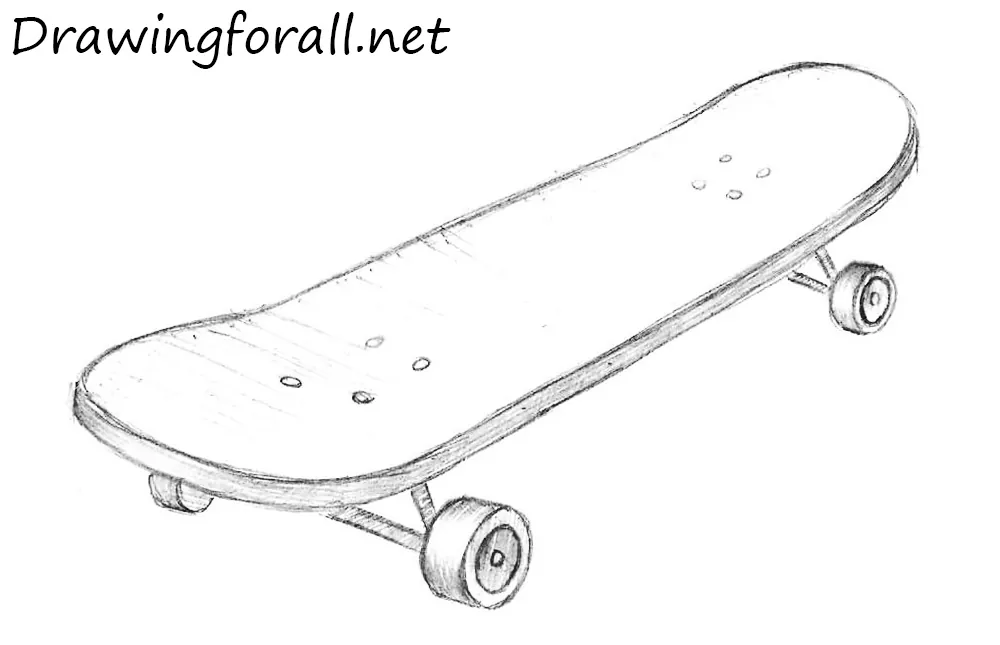 Today we have prepared for you a new drawing lesson in which we will focus on how to draw a skateboard step by step. This sport equipment beloved by many is a symbol of street non-Olympic sports. There are professional skateboarders, that is, those who earn money by participation in competitions and demonstrations. For example, the name of Tony Hawk is known in general to all, and no less famous skateboarder is certainly Bart Simpson. But we're a little distracted, lets start drawing a lesson in which we will focus on how to draw a skateboard!
Step 1
First outline the contours of the deck. The edges must be folded upwards. Do not forget that according to the rules prospects, closest edge must look bigger than the far edge.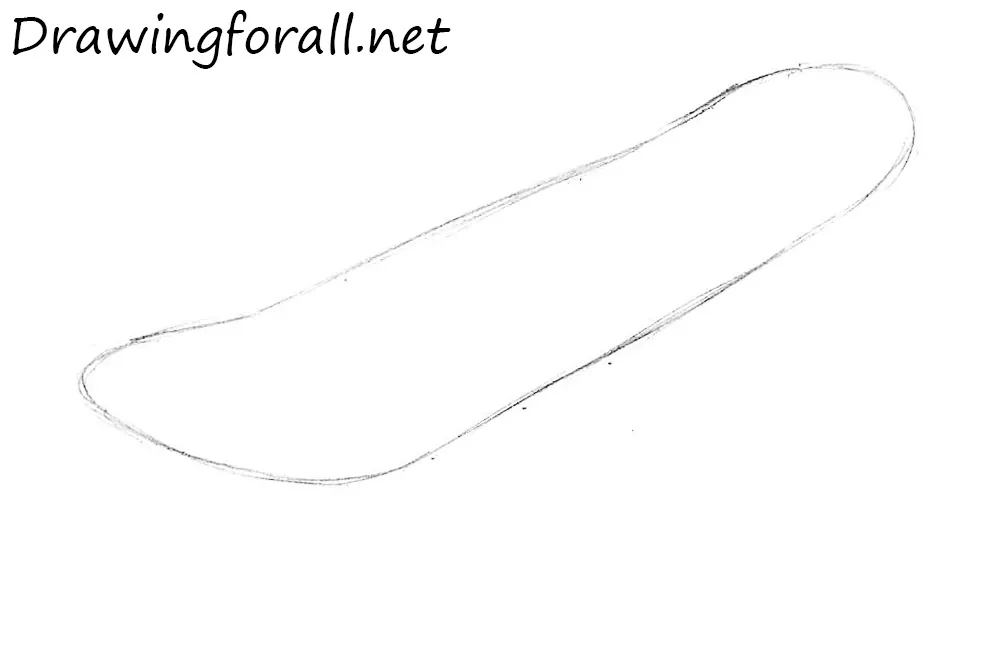 Step 2
This is very simple step, in which we draw the side edge of the board. Of course, the edge should repeat the curves of the shape from the previous step.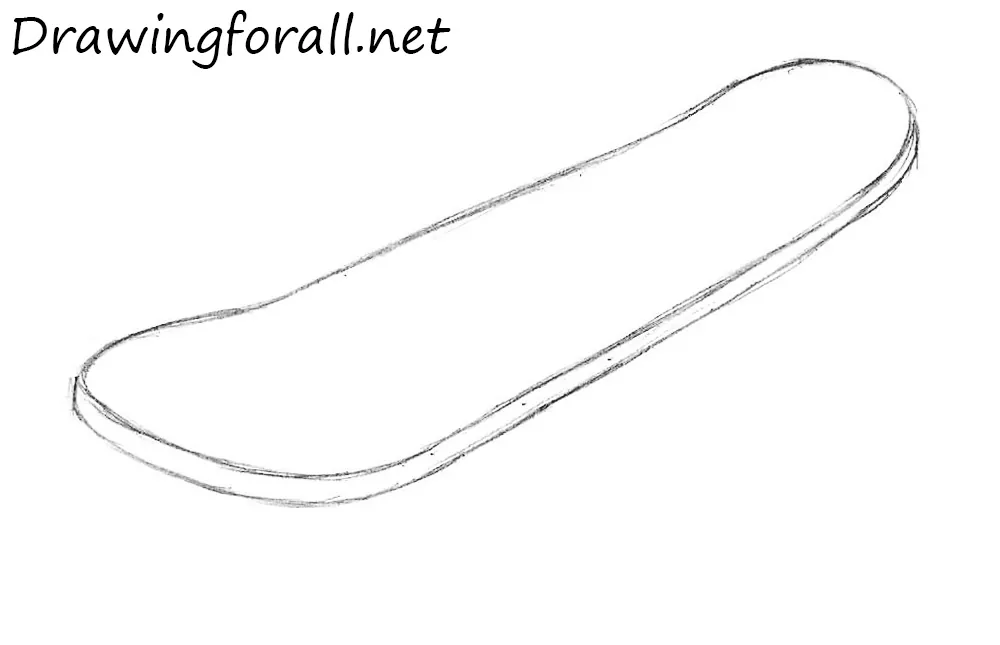 Step 3
Now draw three wheels, which is not hidden behind the deck. Each wheel consists of a pair of round parts – redraw from our example.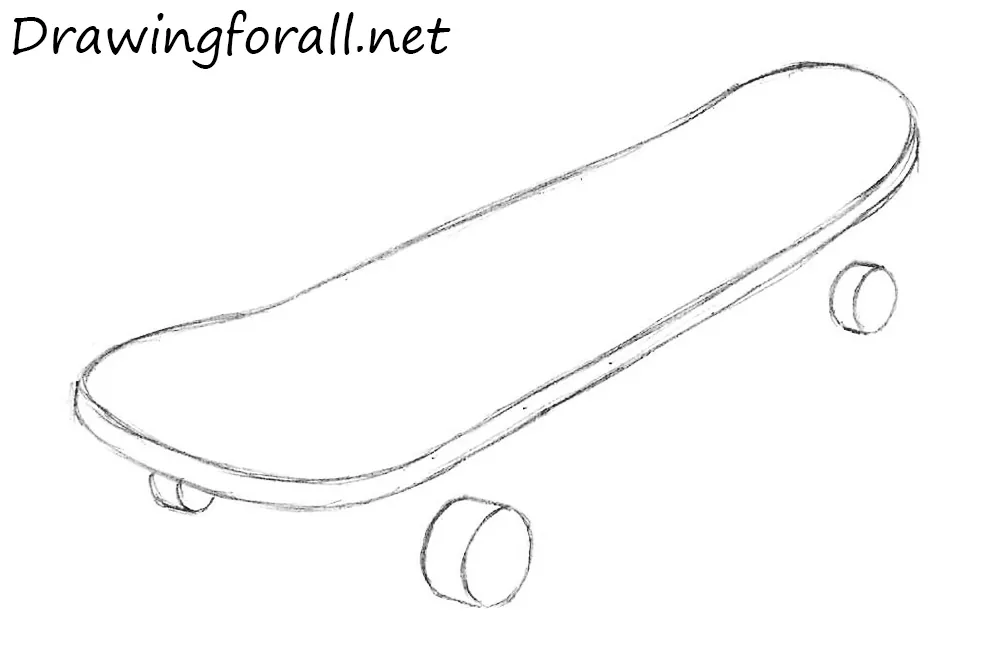 Step 4
Using direct lines denote the suspension – metal parts by means of which the wheels are attached to the wooden deck.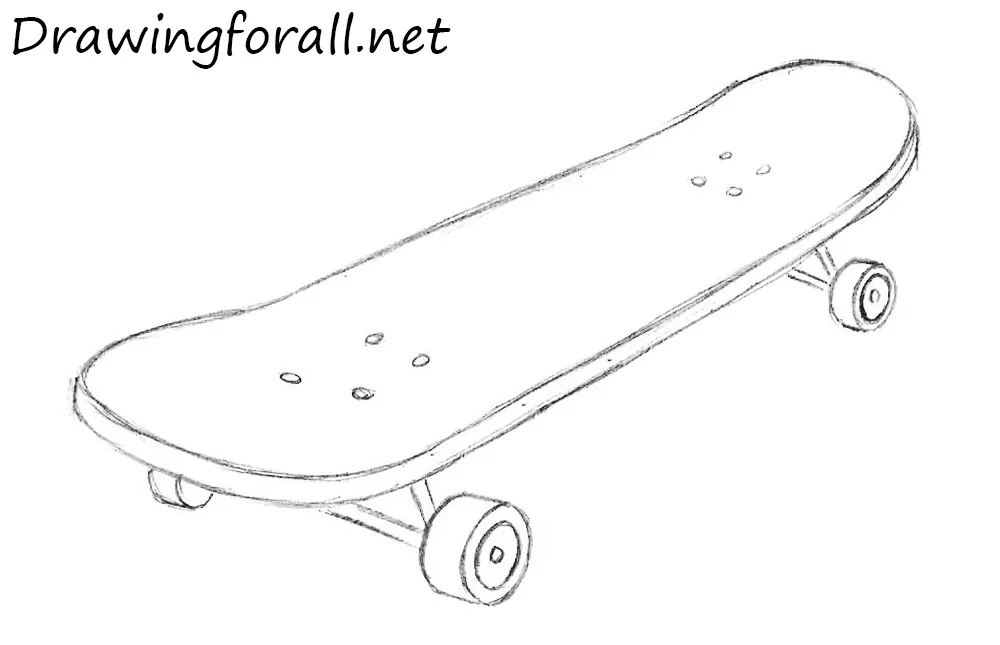 Step 5
Gently hatch the side edge of the deck, using long strokes. Leave some highlights on the protruding areas. On the top of the deck add some short strokes. Also add hatching on the wheels, leaving highlights.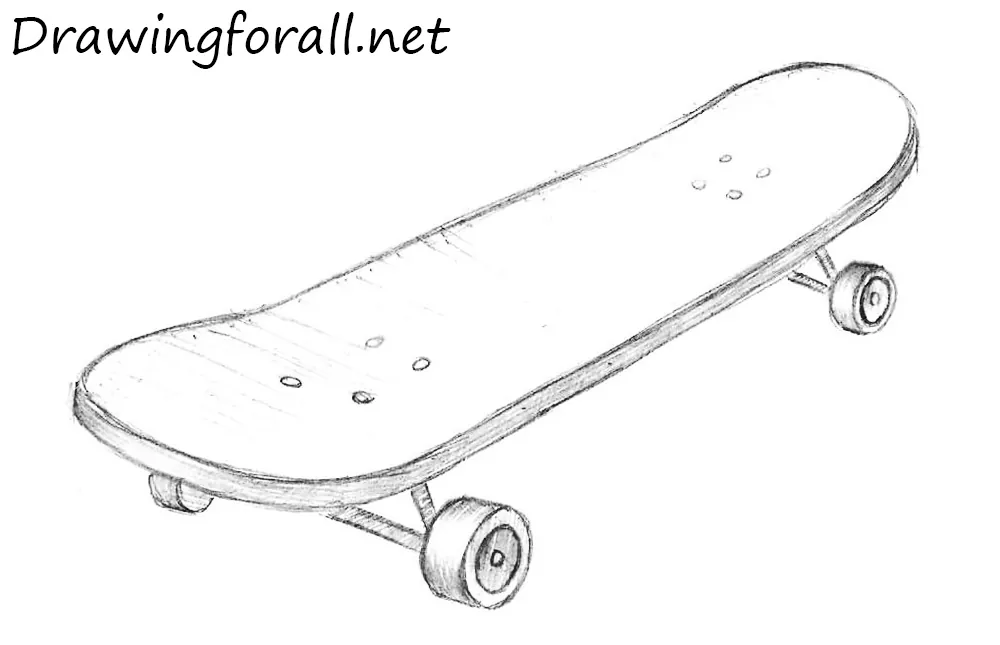 The lesson on how to draw a skateboard came to an end. This drawing tutorial was pretty simple, but in the end we get such a realistic skateboard. Don't forget to share this lesson with your friends, and subscribe to us in social networks.