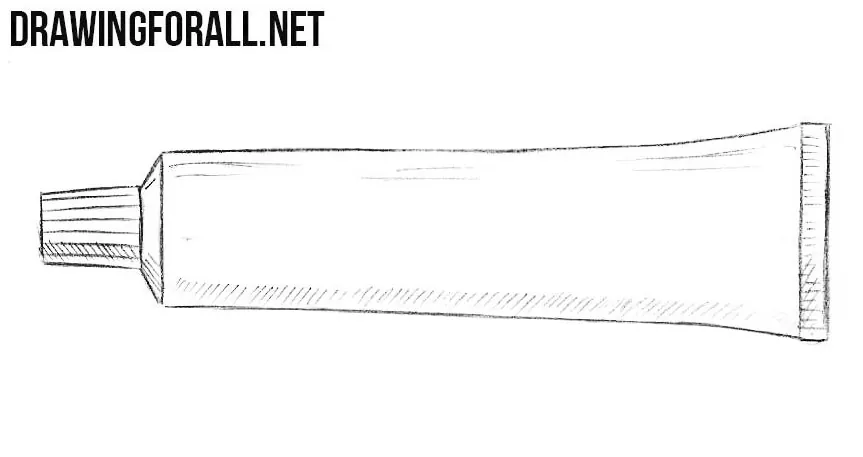 Hello! Today we will draw a toothpaste. As you know, toothpaste is indispensable thing for those who care about teeth.
Step 1
Finally we have a lesson without a stickman. I (the guy who writes these texts) am very happy about this, i hope you too. So let's draw a contour of the tube.
Step 2
It is drawing tutorial in which we tell you about how to draw a toothpaste. Now let's make a more realistic outline. Draw the cap that is located at the top and the line at the bottom of the tube.
Step 3
Now draw some more lines. They should be located inside the cap. Do not draw too many lines.
Step 4
Draw very light shadows. The drawing is ready – it was not very difficult, was it?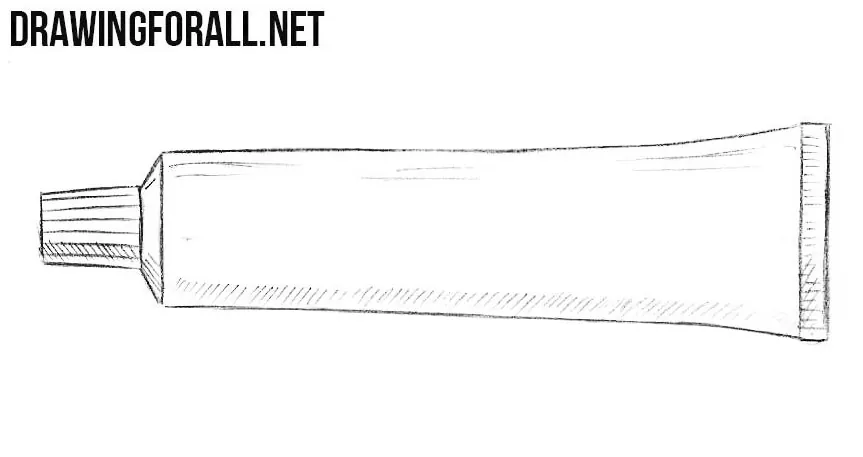 It was a really simple work. We hope you like it – don't forget to tell us about your results in comments! This thing helps us very much. Goodbye!