How to Draw Chibi Sub-Zero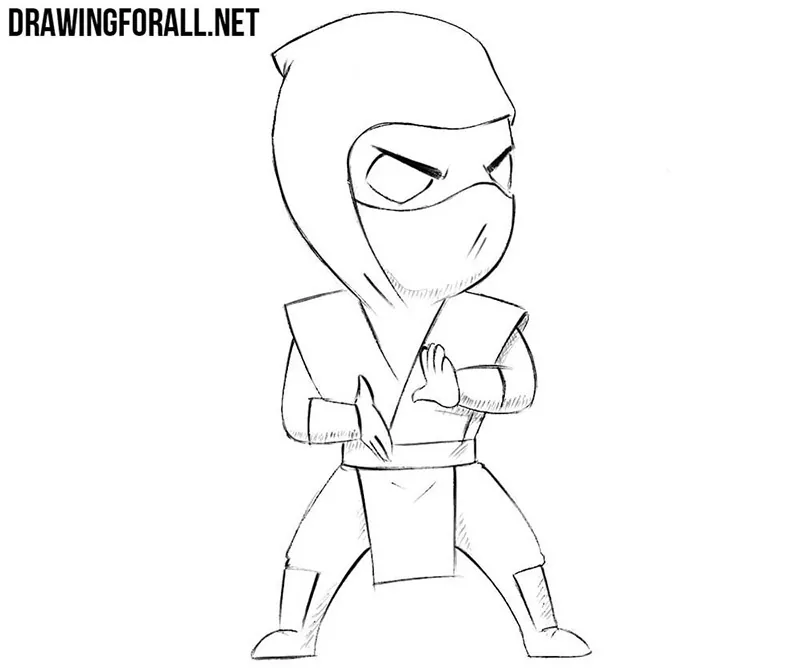 We continue drawing lessons of characters Mortal Kombat in Chibi syle. Today we will tell you about how to draw сhibi Sub-Zero. By the way, we just recently created a guide about how to draw Scorpion in the same style. If you have long wanted to learn to draw in cartoon style, you definitely found what you need.
Step 1
Draw three shapes. We are talking about the head, torso and neck. The head must be significantly larger than the body. You've probably already seen this in other lessons about how to draw сhibi.
Step 2
In this step we will draw the contours of the limbs. Chibi"s limbs have no articulations. Therefore, you can draw elongated rounded shapes. Note that the left arm is bent at the elbow at an acute angle, and the right hand is bent at a right angle.
Step 3
We work with the contours of our hero's clothes. Let's draw the contours of the Sub-Zero mask. Also in this step, we draw samurai clothes on the body and contours of the greaves.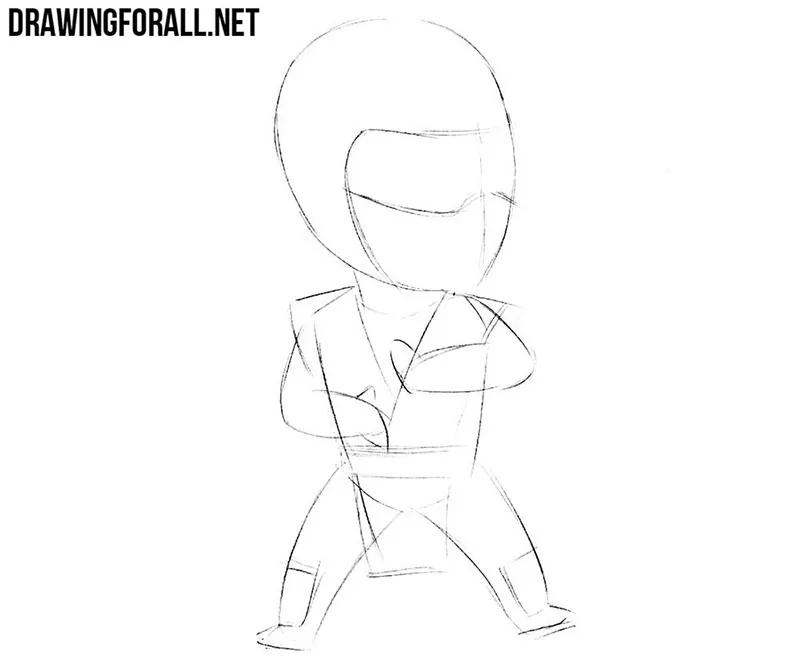 Step 4
Starting from this step, we will outline the final details of our Sub-Zero in сhibi style. You can see the puzzled, focused eyes without pupils, a mask and a hood with a pair of folds on the fabric.
Step 5
We erase the extra lines from the trunk and extremities. Depict the contours of the palms. Draw clothes and armor. You can see the greaves and bracers. These are small details but need to be placed in the right place.
Step 6
Add some shadows to our chibi. Use short, dense hatching. Do not make the shadows too multi-ton.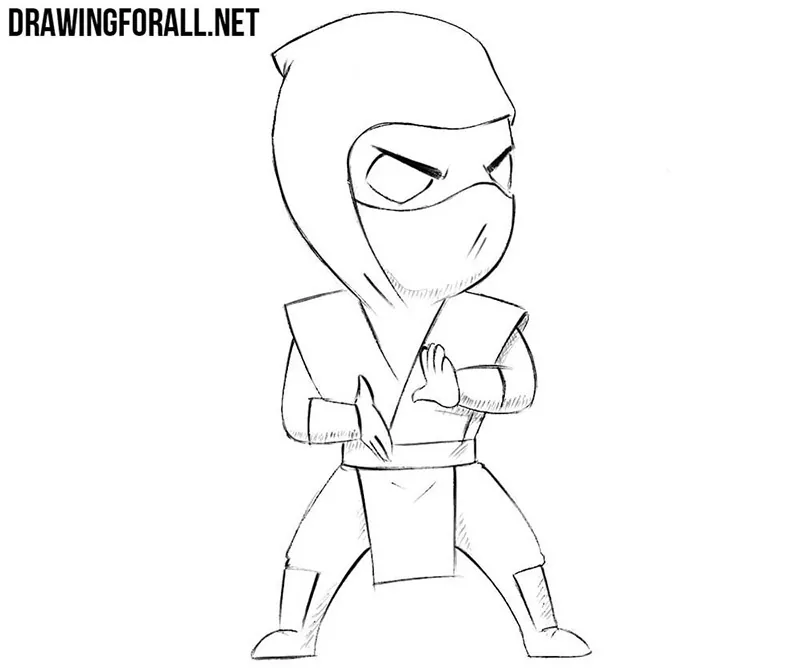 Chibi style assumes special proportions. Try to draw as many chibi-style characters as possible and then in time you will become a true master. And we say goodbye to you. See you on the pages of our site!