How to Draw a Cute Chibi Easy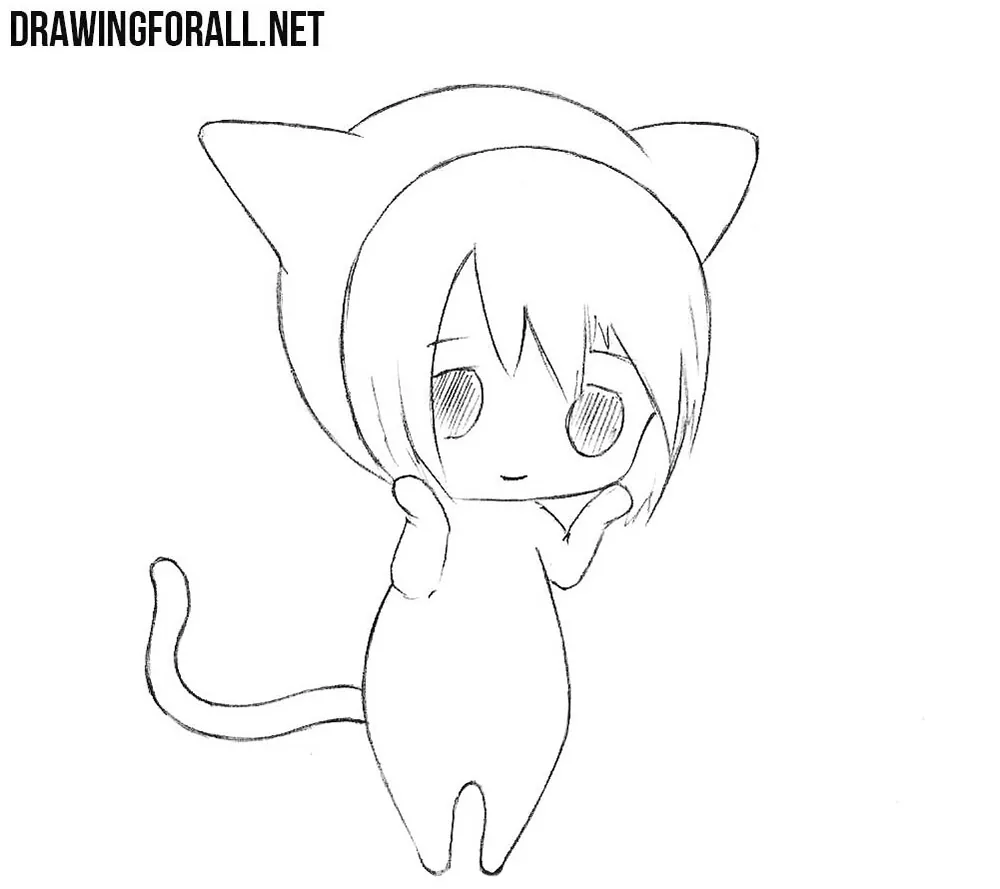 One of the most popular categories on our site is the category under the name "Anime", and mostly because we publish lessons about chibi there. And today this category will be supplemented with a new drawing lesson in which the team of DrawingForAll will show you how to draw a cute chibi easy.
Step 1
First of all, we sketch out the round and cute head of our chibi character. On the head we sketch out two simple intersecting lines.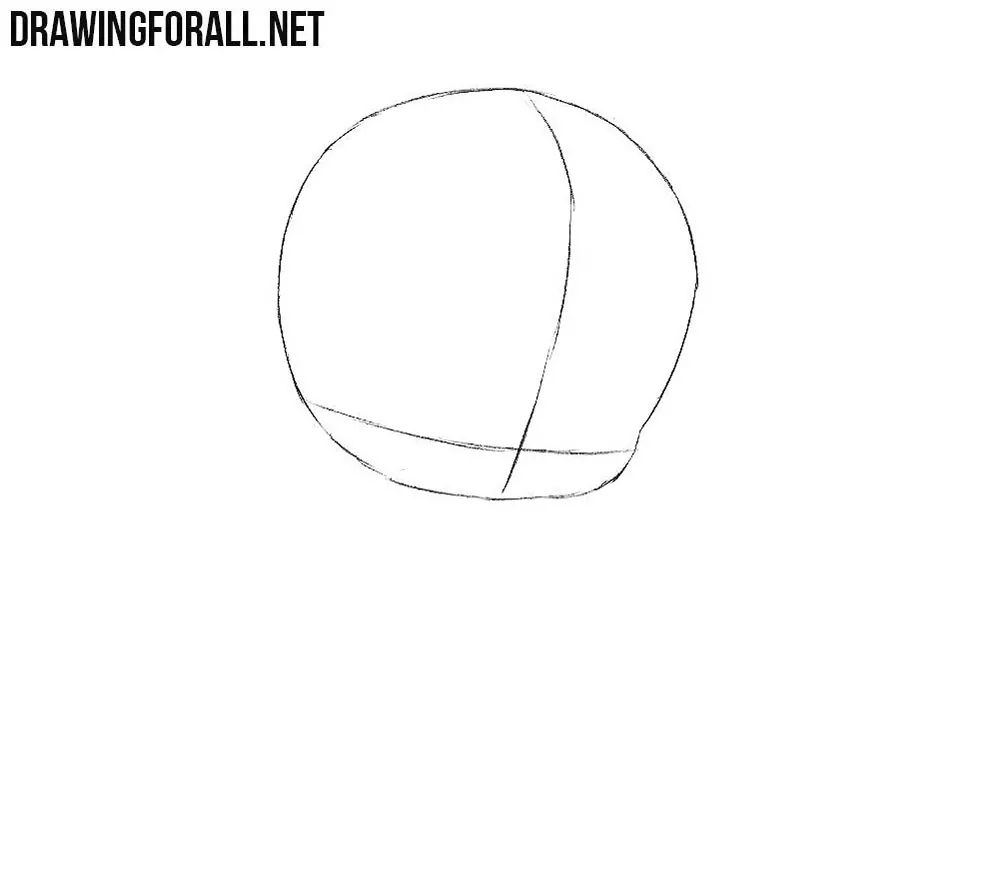 Step 2
An extremely simple step in which we will draw the torso and legs using a long and smooth line.
Step 3
Another very simple step, in which we sketch out the lovely small arms and long tail of our cute chibi.
Step 4
Let's add some details to our cute chibi. On the head sketch out the cat's ears, outlines of the eyes, eyebrows and hair.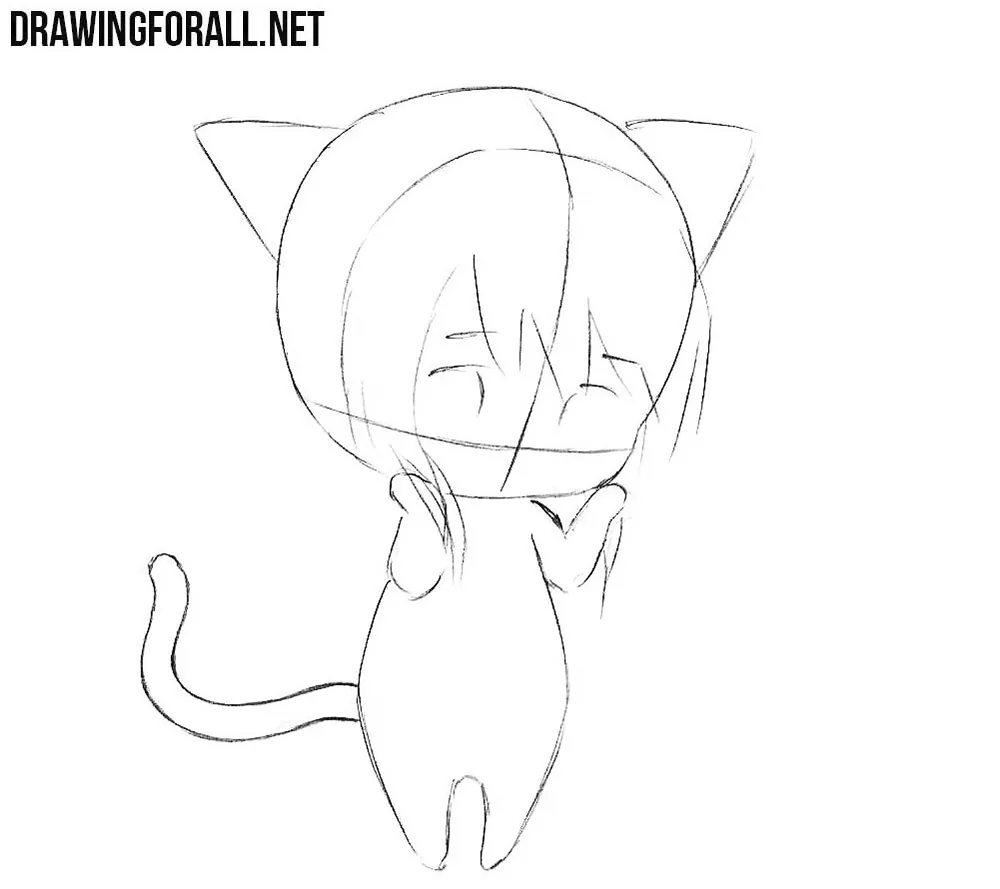 Step 5
Using clear and dark lines, carefully draw out the outlines of the eyes and paint the pupils using hatching.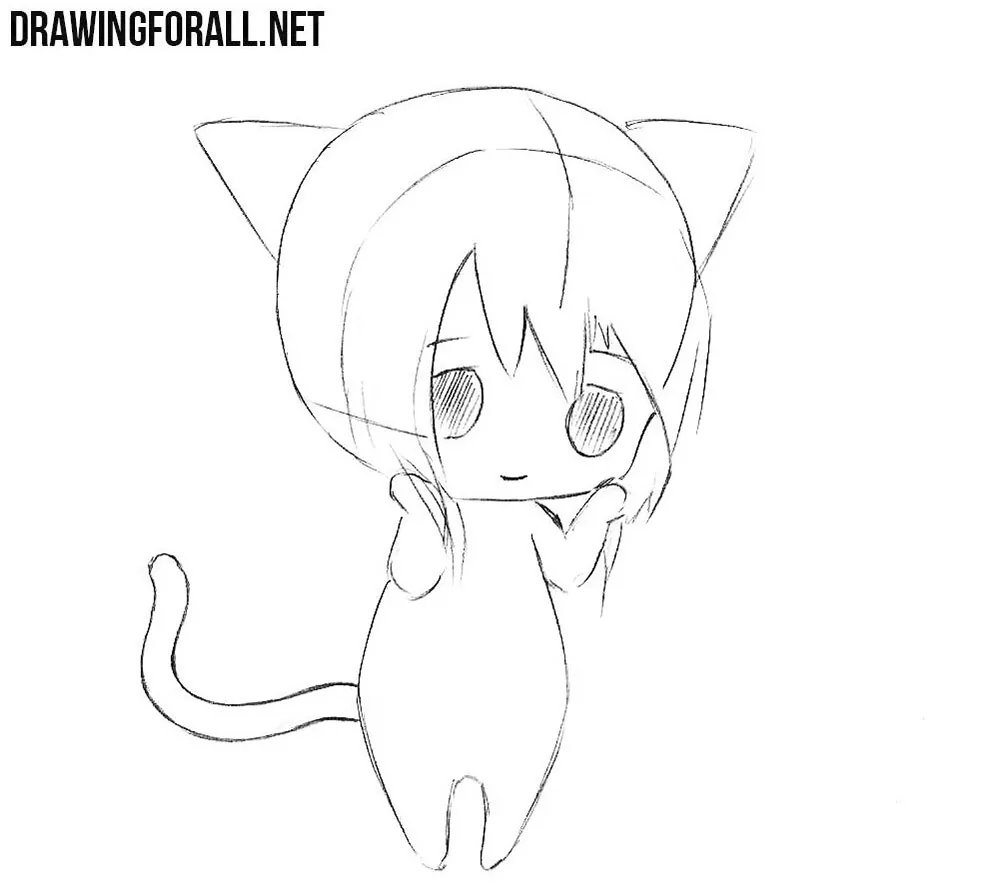 Step 6
This step looks more complicated than it really is – here we just need to draw the outlines of cute chibi with clear and dark lines.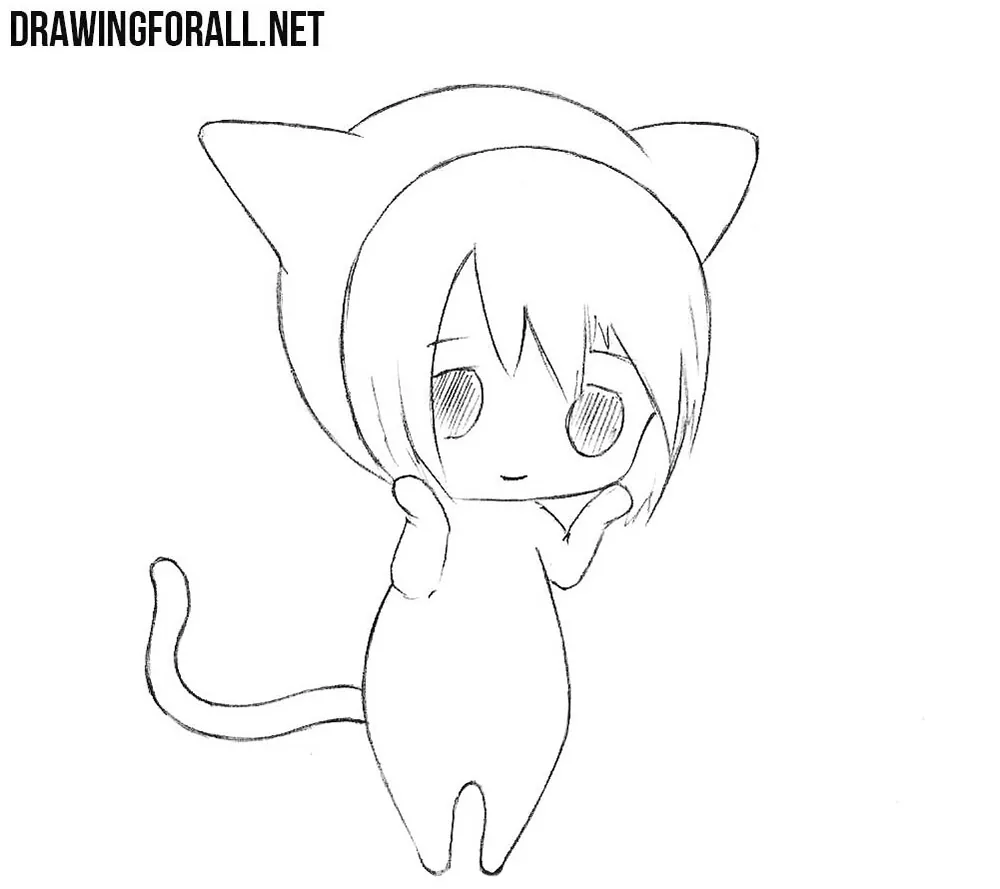 This lesson was quite specific, since we decided to make a chibi in the form of a cute little cat girl. But you can make it a bit different, for example, like a cute fox or a small wolf, adding the details of these animals accordingly, instead of what you can see in our example. And do not forget that you can subscribe to us on social networks, so as not to miss new drawing lessons from the category "Anime" and other categories on DrawingForAll.