How to Draw a McLaren P1 GTR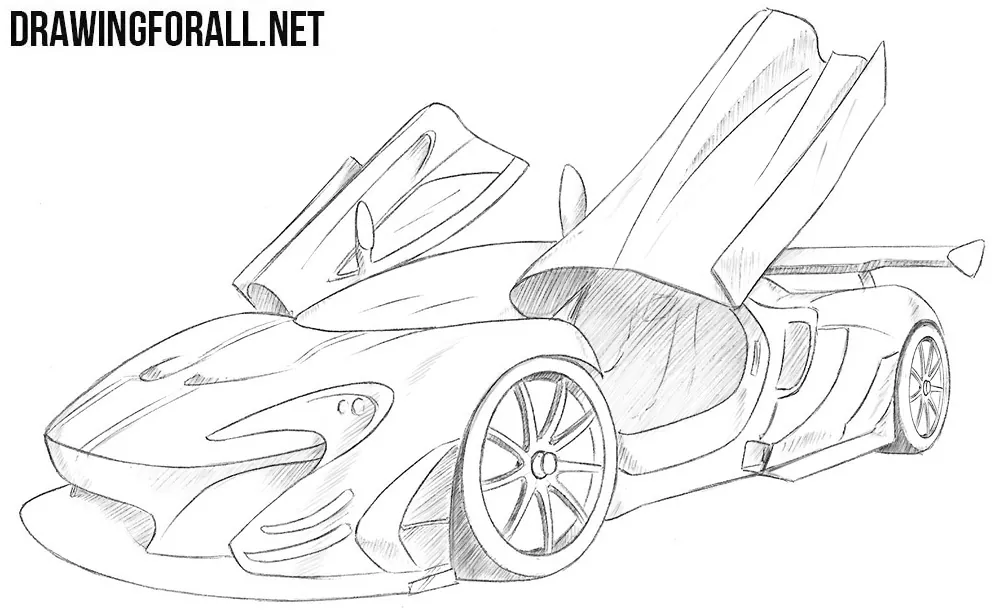 In one of our previous drawing lessons we showed you how to draw a McLaren P1. But our readers asked us to make another lesson on this wonderful car, and so we decided to create a lesson called how to draw a McLaren P1 GTR.
Step 1
First of all, we need to draw the outlines of the body of our wonderful supercar. Sketch out the outlines as shown in our example using light, almost invisible lines.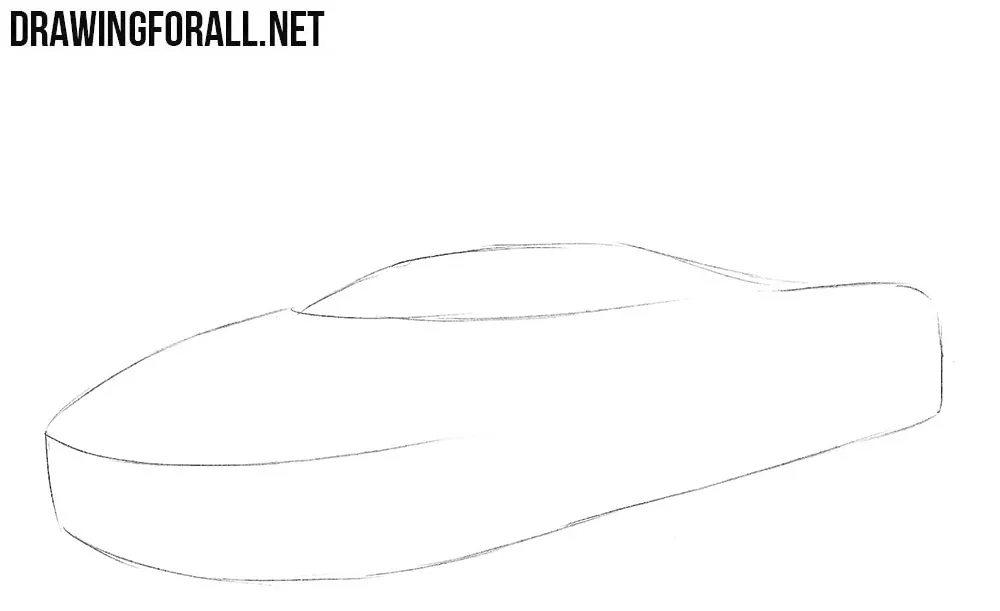 Step 2
Sketch out the very unusual headlights, passing into the bumper. Next, outline open doors raised like the gull wings and the outlines of wheels and wheel arches.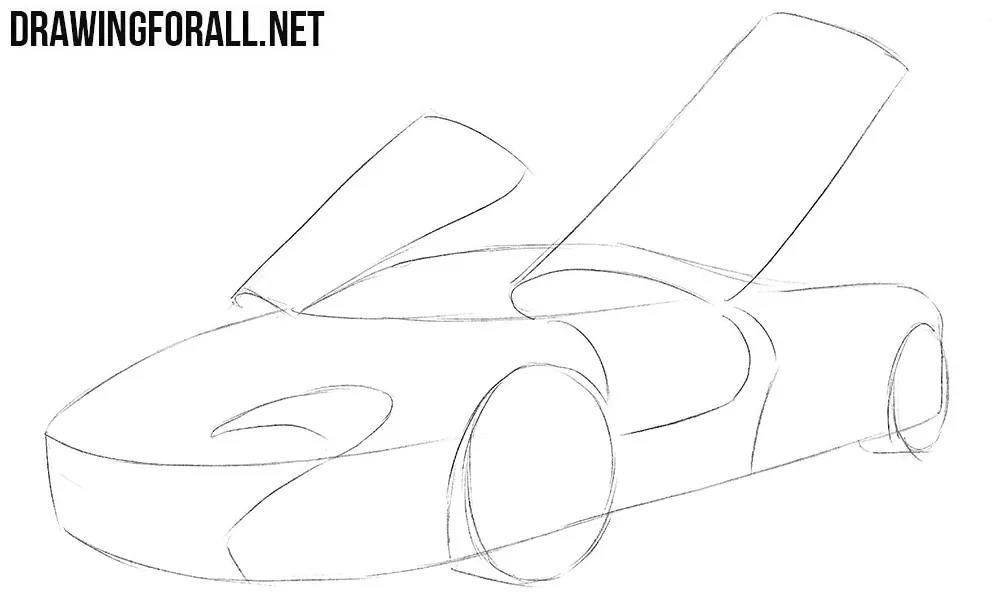 Step 3
In front of the car sketch out the outlines of the bumper. On the doors draw windows and mirrors for the rear view. Next, sketch out a large spoiler and outlines of the rims.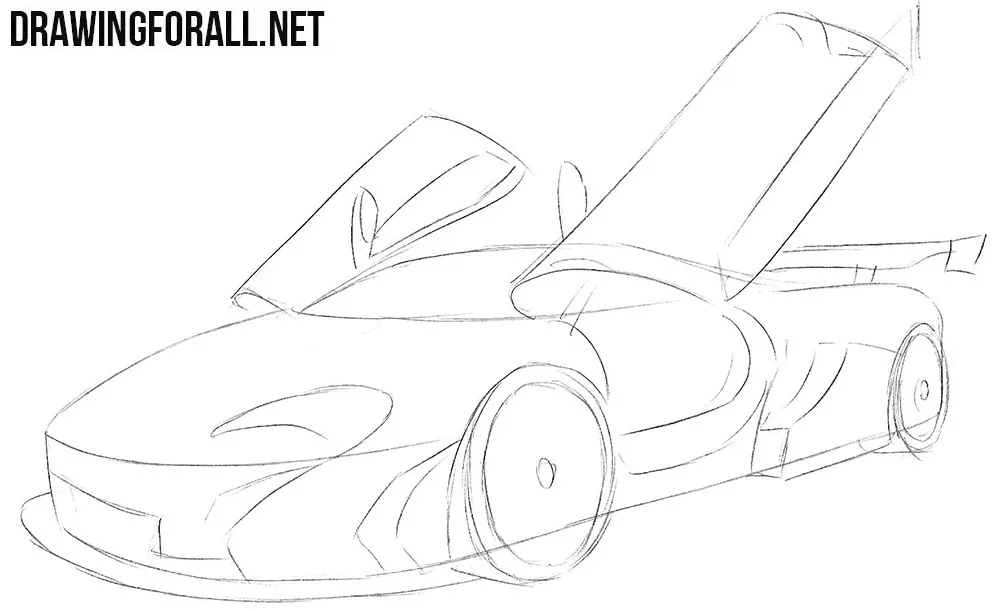 Step 4
Now we need to start the process of drawing the final details. With the help of clear and smooth lines draw out the headlights and lines of the unusual bumper.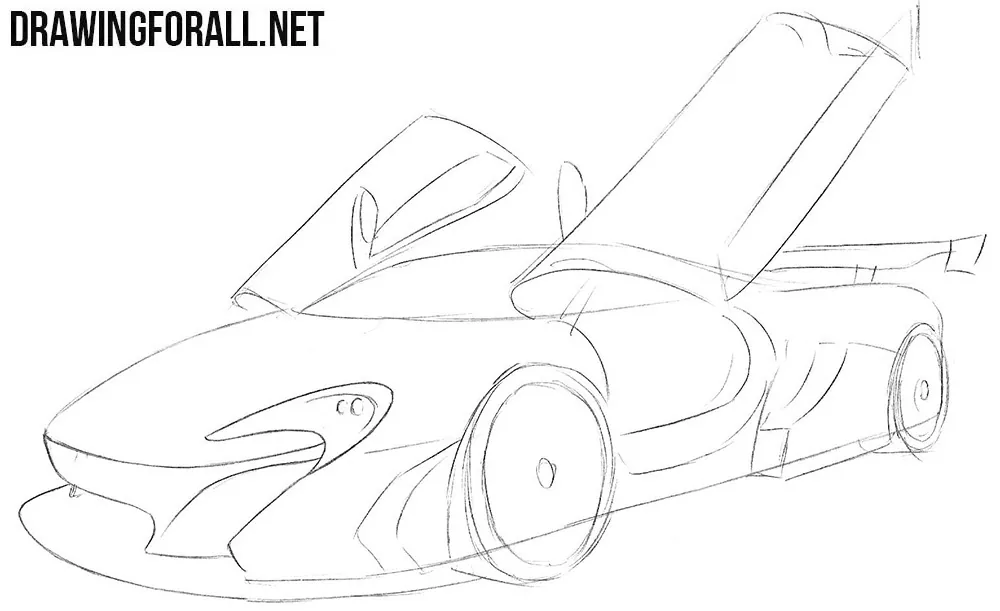 Step 5
Now move a little higher and draw out the outlines of the intricate hood of our sportscar.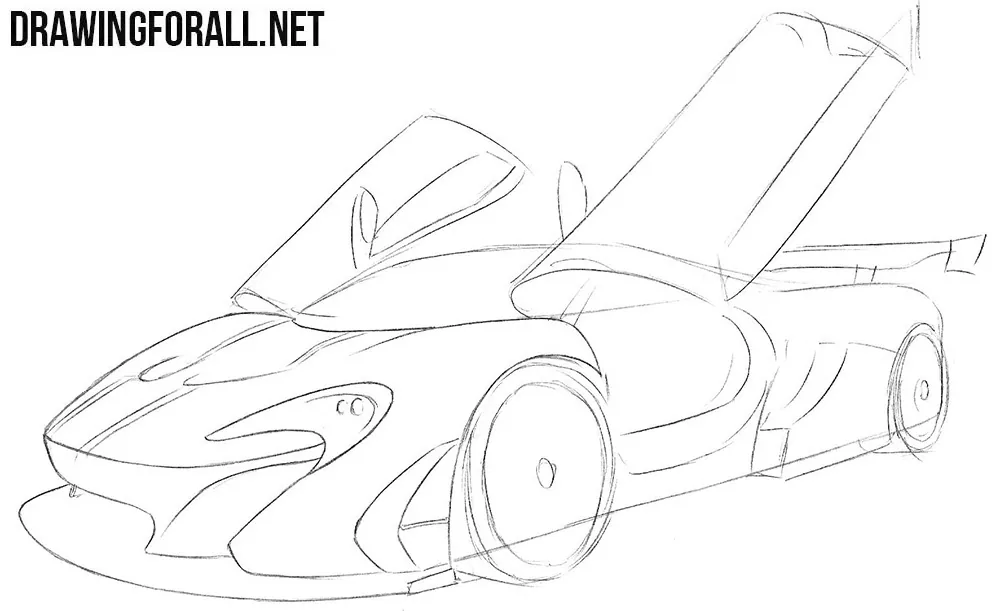 Step 6
Now move to the doors. Draw them as shown in our example. Try to repeat all the complicated lines as in our example.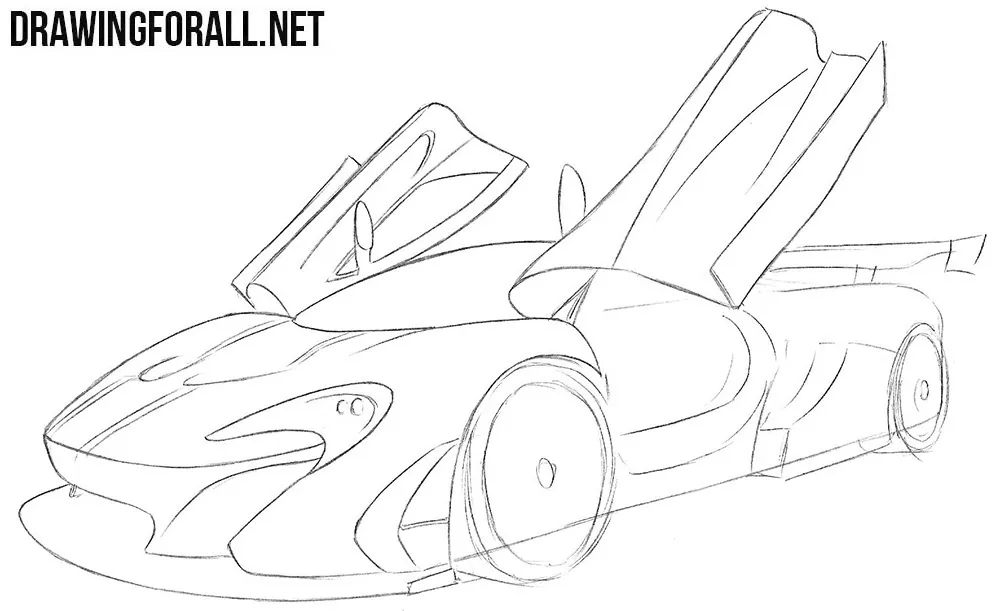 Step 7
In this step, there will be even more complex lines. Here we will need to accurately draw out all the details of the rear of the car.
Step 8
It's time to draw the wheels and rims. Try to make the outlines of the wheels the most rounded, and make the rims large and voluminous.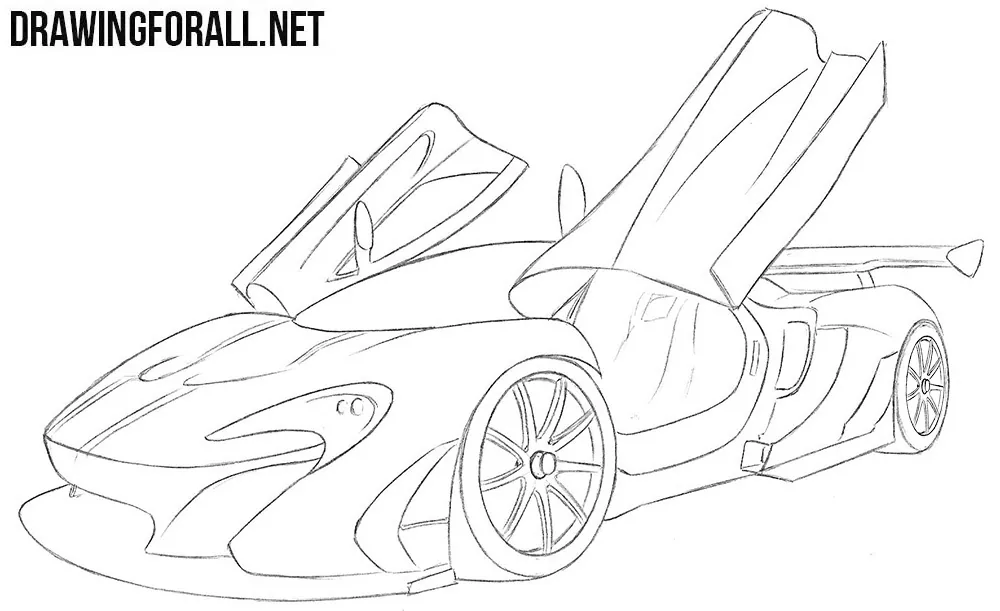 Step 9
Now we have reached the last step in the drawing lesson about how to draw a McLaren P1 GTR. In this step we need to add some glare using long strokes and shadows with dense hatching.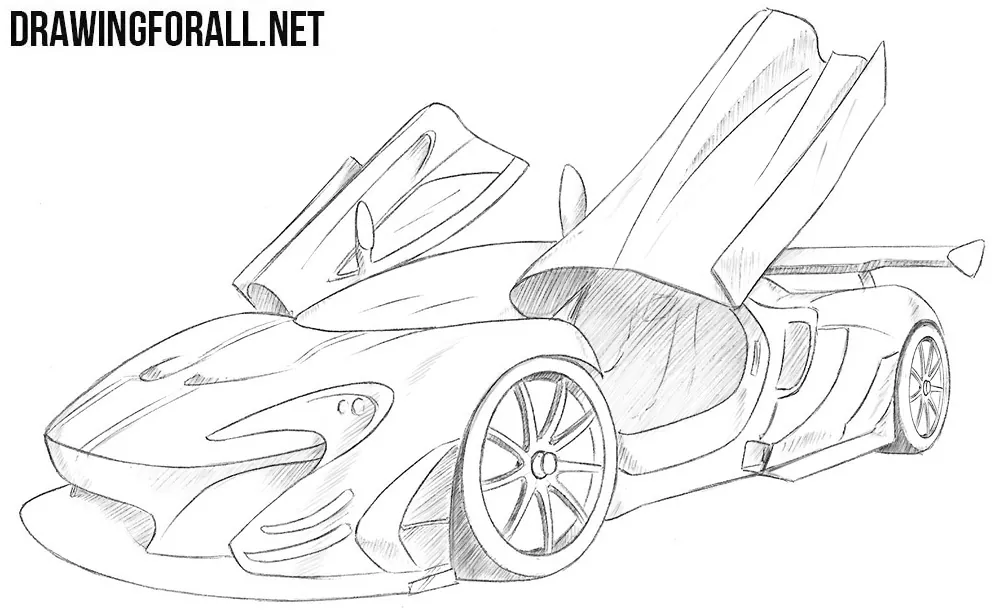 It was a very difficult drawing lesson in which there were so many details and very different lines. But if your McLaren P1 GTR drawing looks as realistic as in our example, then all the efforts were not in vain. By the way, do not forget that our category "Cars" is full of drawing lessons about the most different cars of different companies and for different purposes.