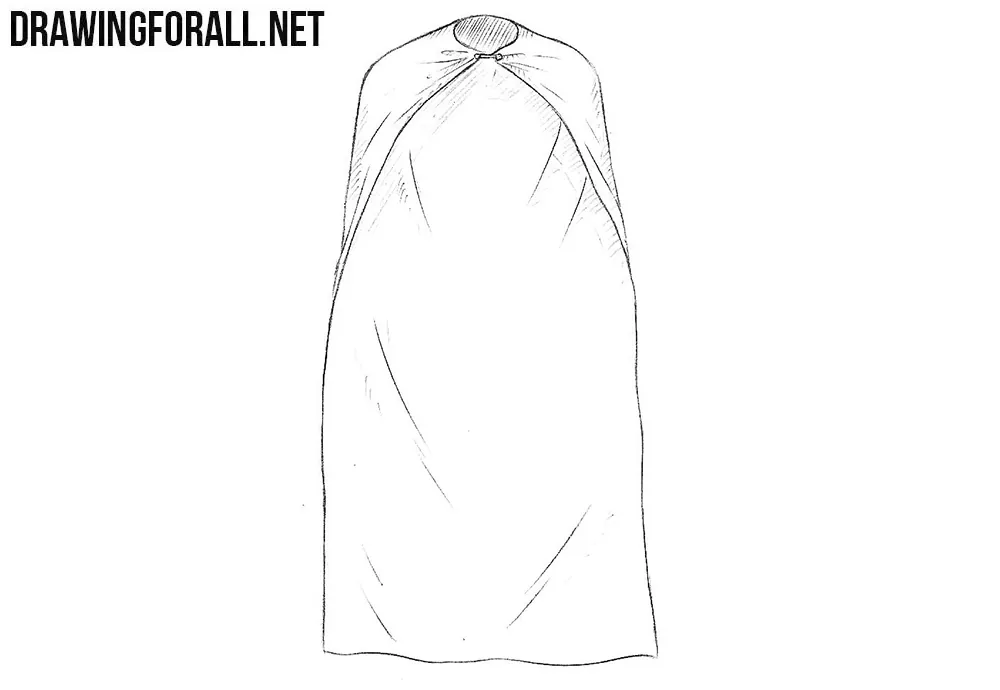 Hello dear artists. We very often draw various superheroes who like to put on capes. We do not know why they need them, but they look more epic in capes. And today, as you noticed, we want to show you how to draw a cape.
Step 1
So, take a pencil in your hand and use very light lines to sketch out the outlines of your cape. There is no need to try to make clear lines or draw any details.
Step 2
We continue to use very light, almost invisible lines. Sketch out a hole for the neck and a top part of the cape, which lies on the shoulders.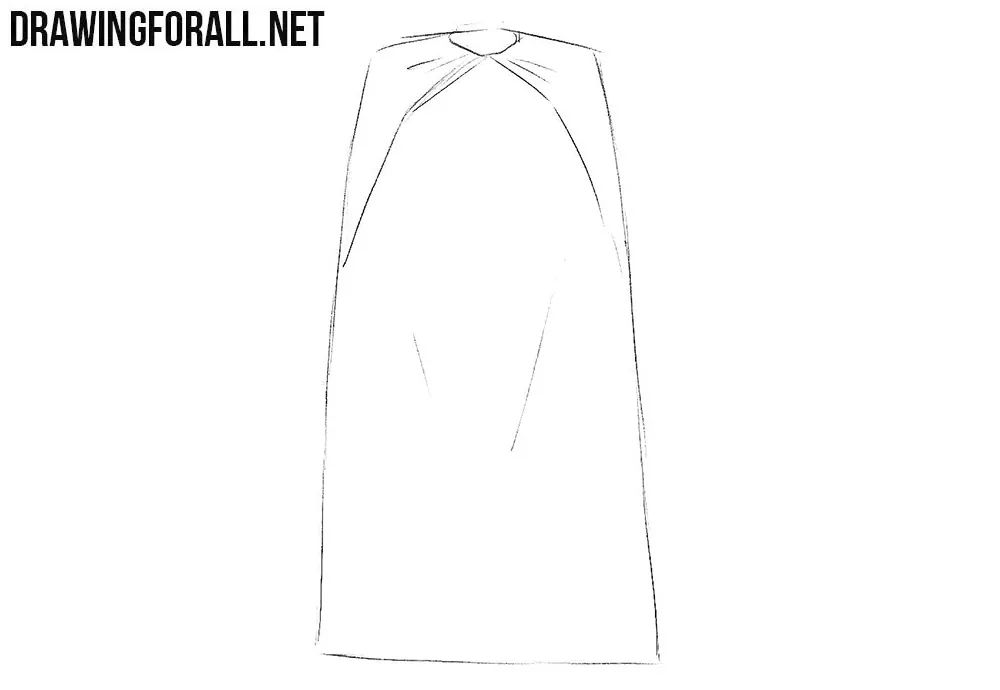 Step 3
And now we need to use clear and dark lines. With their help draw out the outlines of the cloak, making the lines clear. Add some folds as in our example.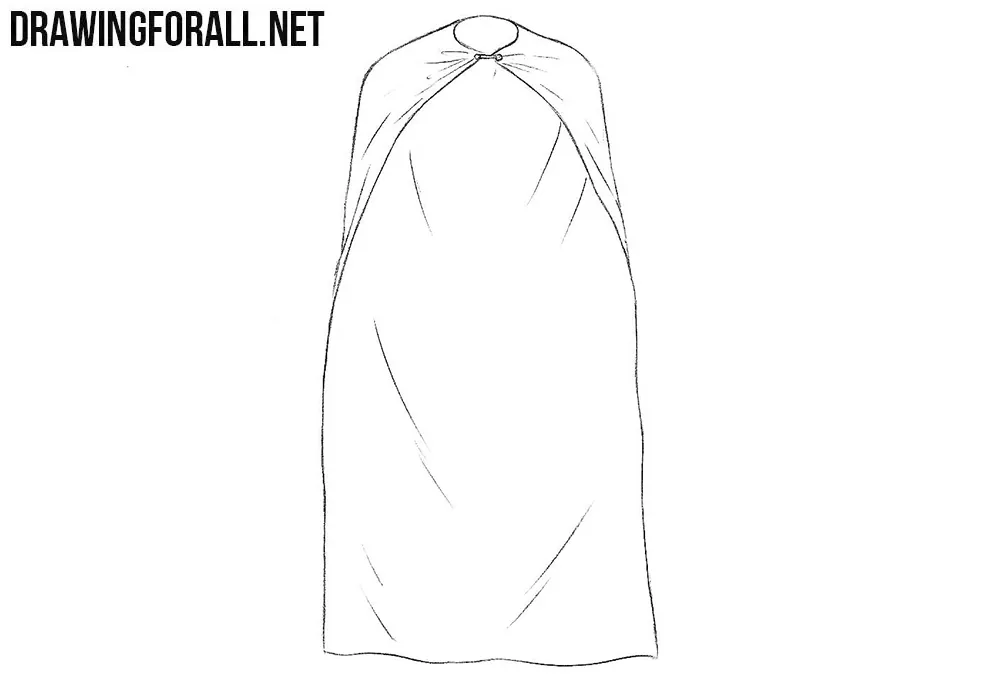 Step 4
So we got to the last step in the drawing lesson about how to draw a cape where we need to add shadows to make the drawing more voluminous.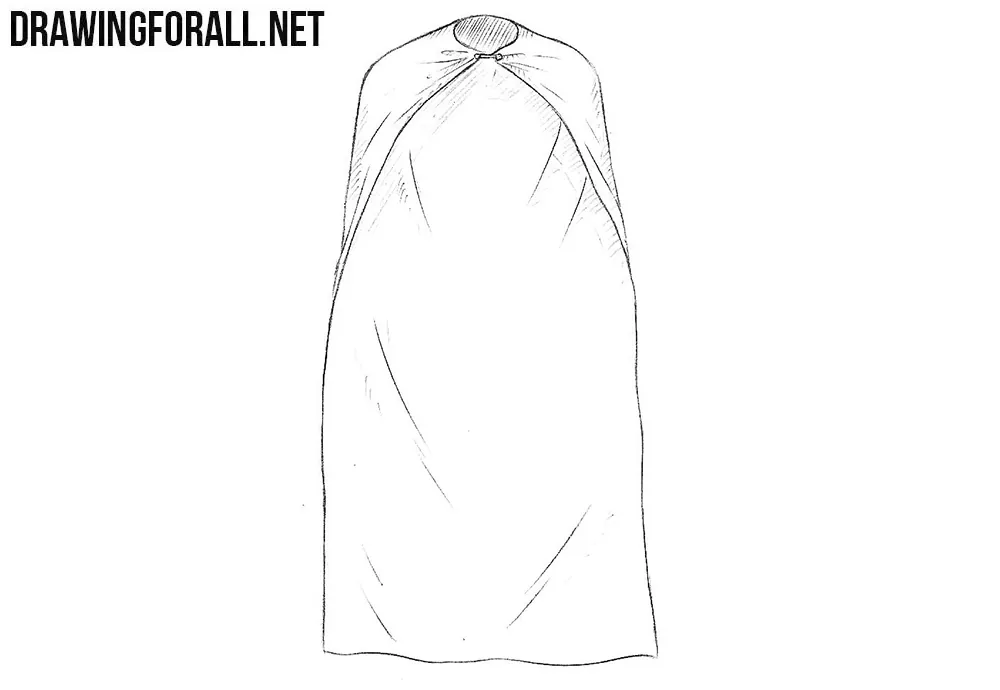 The lesson on how to draw a cape comes to an end and now you can draw any superhero and dress him in such a cool cloak. Also this lesson will be useful for you if you want to draw some kind of character from fantasy or from the Middle Ages – they are also very fond of such capes.