How to Draw a Smart Watch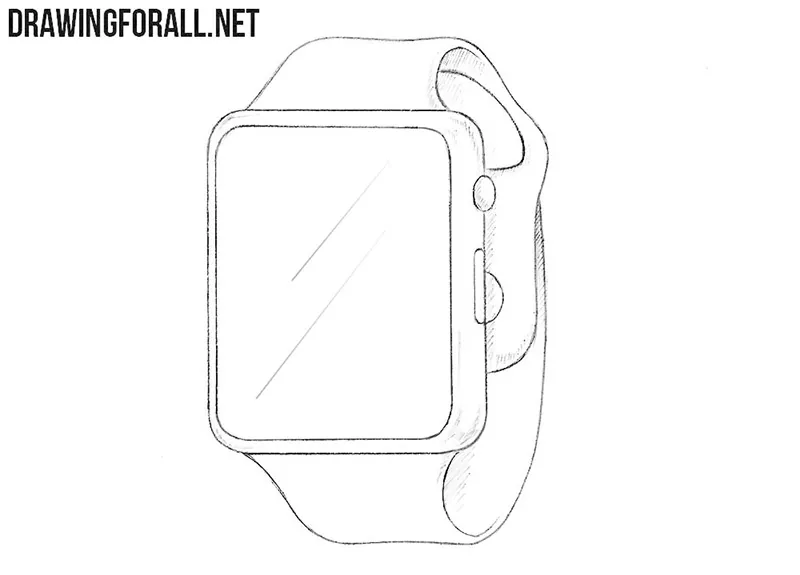 Today we will tell you about how to draw a smart watch. This gadget has become a constant companion for many sports fans. Many people do not imagine jogging or workout workout without this gadget. To be honest, we love sports and we do not use these gadgets. But we know that many of you, dear readers, love and use it. That is why we created a drawing lesson on how to draw a smart watch.
Step 1
First, draw a regular rectangle. In fact, there are many different models of smart watches. If you are drawing a smart watch with an elongated or round display, you should draw this a figure in the first step.
Step 2
Draw the contours of the watchband. It looks like two asymmetrical figures on the top and bottom of the watch, which are connected by a round line.
Step 3
In this step, we should slightly round out the contours of our watch-case. Behind the clock is a clasp. It has smooth rounded contours. By the way, you may notice that almost all modern devices have smooth contours. Apple introduced fashion to this. All iPhones, iPads and other gadgets always had smooth contours without corners.
Step 4
We erase the extra lines from the watch and from the watchband. Draw two buttons on the side of the clock.
Step 5
Let's draw light shadows on the watchband and on the side end.