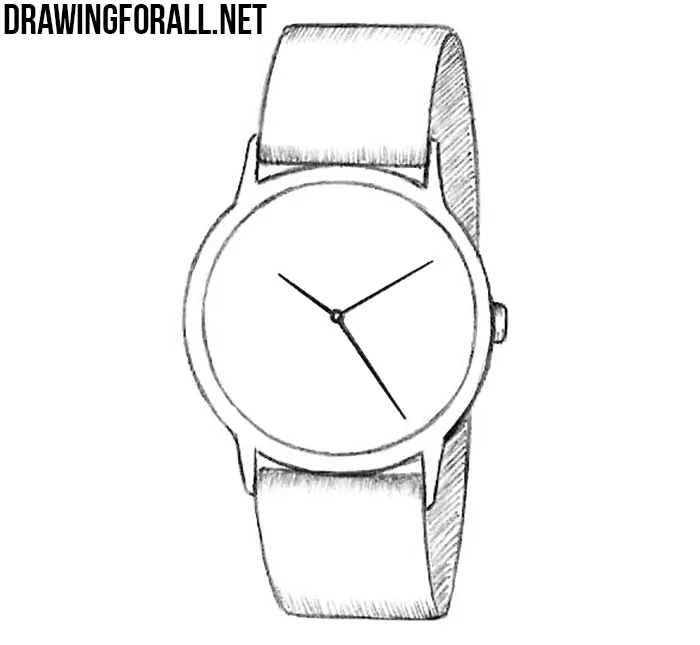 Hello dear artists and welcome to the drawing lesson about how to draw a watch. In one of the previous drawing lessons we showed you how to draw an Apple Watch, in today's drawing lesson we show you the good old mechanical watches.
Step 1
Using a circle draw out the main outline of our watch.
Step 2
Draw another circle inside the circle from the previous step.
Step 3
Draw out a crown and lugs for the strap.
Step 4
Now using curved lines draw the strap itself.
Step 5
Now draw the hands. Also you can draw numbers of the dial.
Step 6
Erase all the extra guidelines and add shadows like in our example.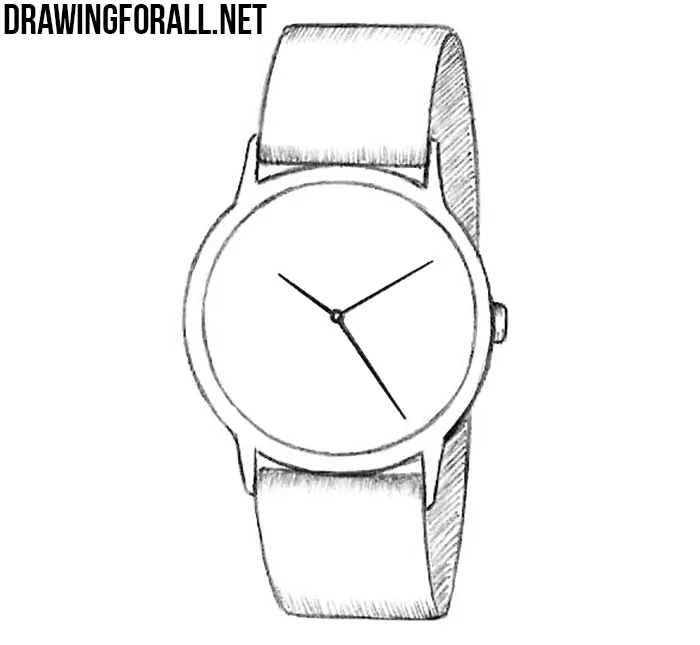 Let's add a few notes. Firstly, the watch can be not only with a round dial, but also with a rectangular dial. Also, the strap and the rest shape of the watch can be much more complicated than in our example. The drawing lesson about how to draw a watch came to an end. Subscribe to us in social networks and share this drawing lesson.