How to Draw a Sewing Machine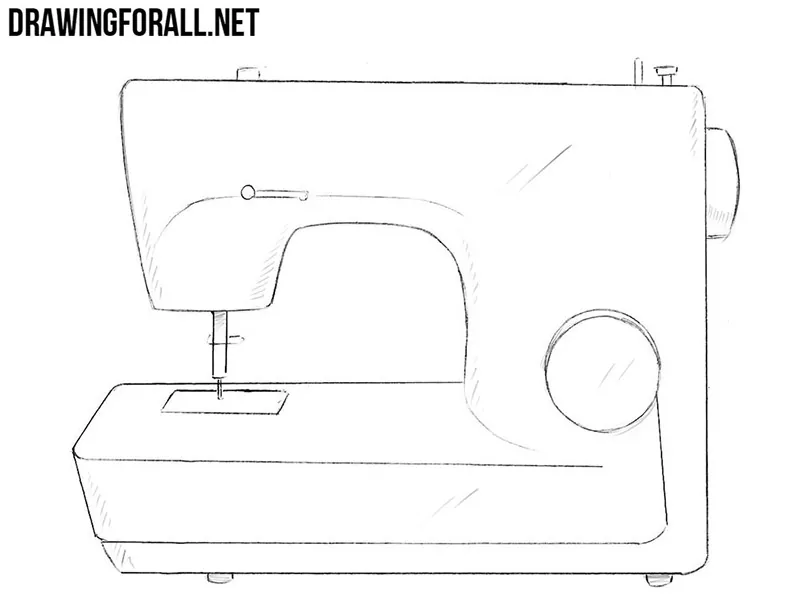 As it has been repeatedly written on the pages of Drawingforall.net, we really want to describe how to draw a variety of objects, because a true artist should be able to draw really everything. In different categories on our site there are many lessons from cat to rocket. And today a number of our drawing instructions will be replenished with a lesson on how to draw a sewing machine.
Step 1
First of all, create the outlines of the sewing machine using very light and rough lines. Repeat these outlines as done by the artists of Drawingforall.net. The lines should be created most light in order to make them easier to correct or erase.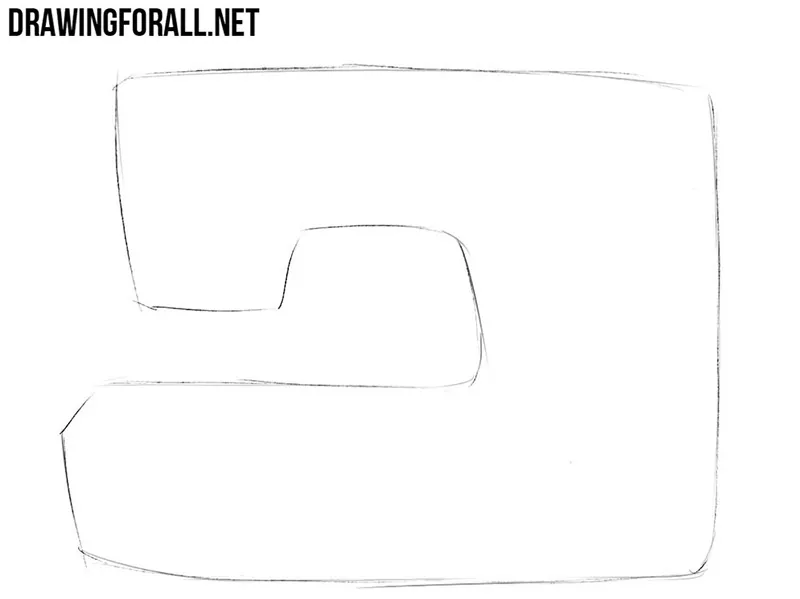 Step 2
Let's now add some important details continuing to use light and rough lines. Depict the needle, all the necessary switches and legs under the sewing machine. In this step, your loose typewriter sketch should look something like this.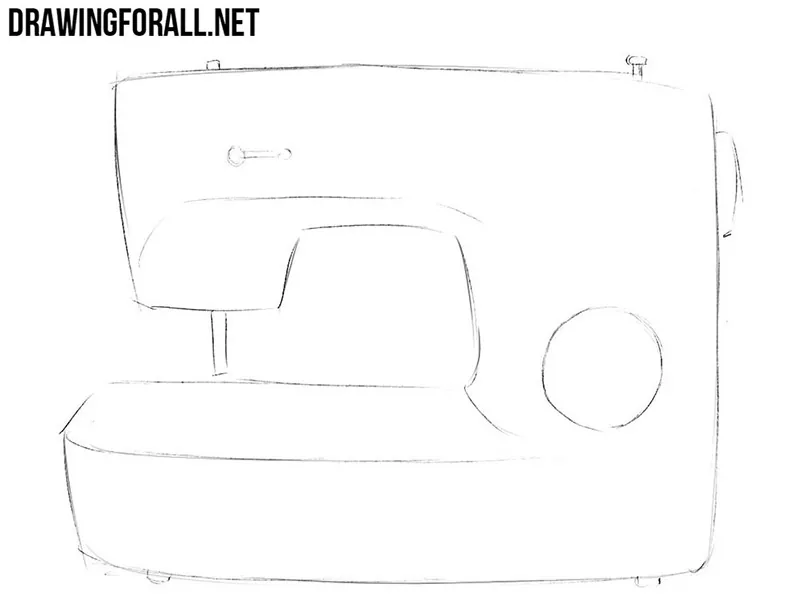 Step 3
This step will be very extensive, because we will work on the entire surface of the sewing machine drawing. Darken all the lines of the drawing and make them clear and smooth to give your sketch a finished look.
Step 4
Shadows and highlights will make your sewing machine sketch more complete and beautiful. Add them to the places that are indicated by the artists of Drawingforall.net. In addition to these actions, you can still draw additional details or colors that will make your picture more voluminous and realistic.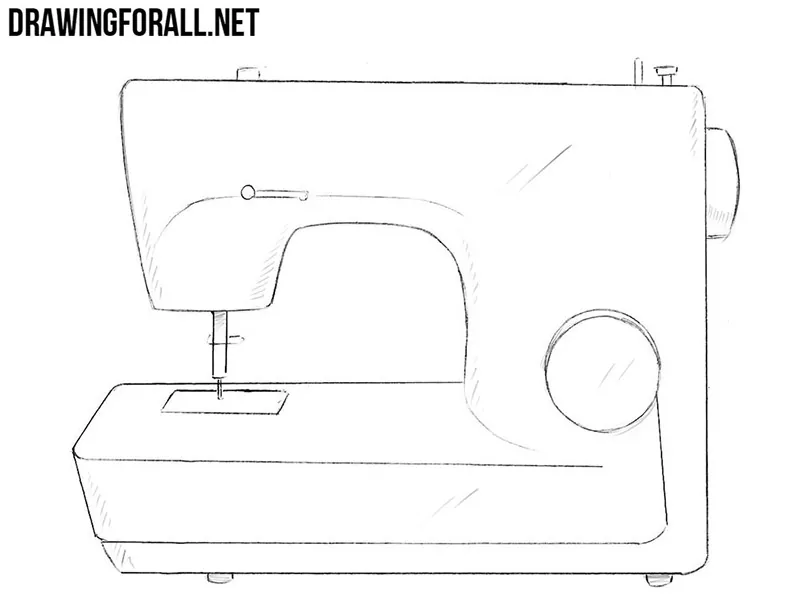 As already mentioned in the intro to this article, we have a variety of instructions on a variety of topics. Be sure to make for yourself a tour in all categories of Drawingforal.net, look through the pages and look for interesting lessons for you, we are absolutely sure that you will find such. And do not forget to share with your friends information about our site, this will greatly help us become more popular and introduce more people to art.