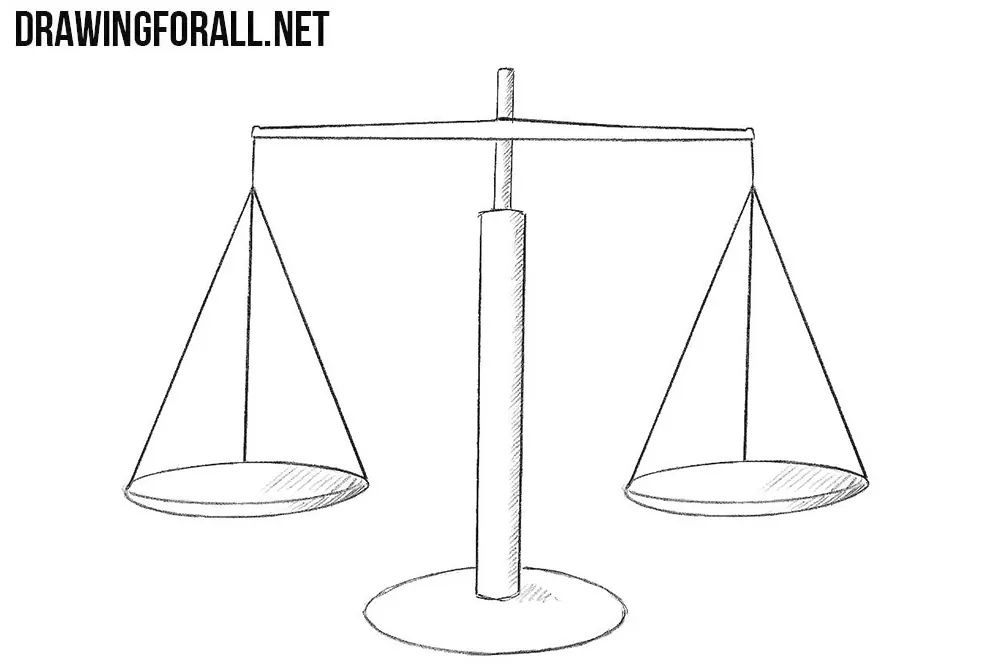 Hi! Today we will show you how to draw scales.
Step 1
First we will draw a "stickman". It is very important to observe the symmetry in this step.
Step 2
After that we will draw outline of the stand. The stand consists of an oval which is located at the very bottom and a long elongated rectangle.
Step 3
This step is not at all complicated as it may seem. First, draw a horizontal crossbar that is located at the top. It is this crossbar that holds the scalepans. After that, draw the scaleplans. The right and left scaleplans look exactly alike.
Step 4
So we are completing a drawing tutorial on how to draw a scales. In this step it remains to apply very light shadows that are located on the right side.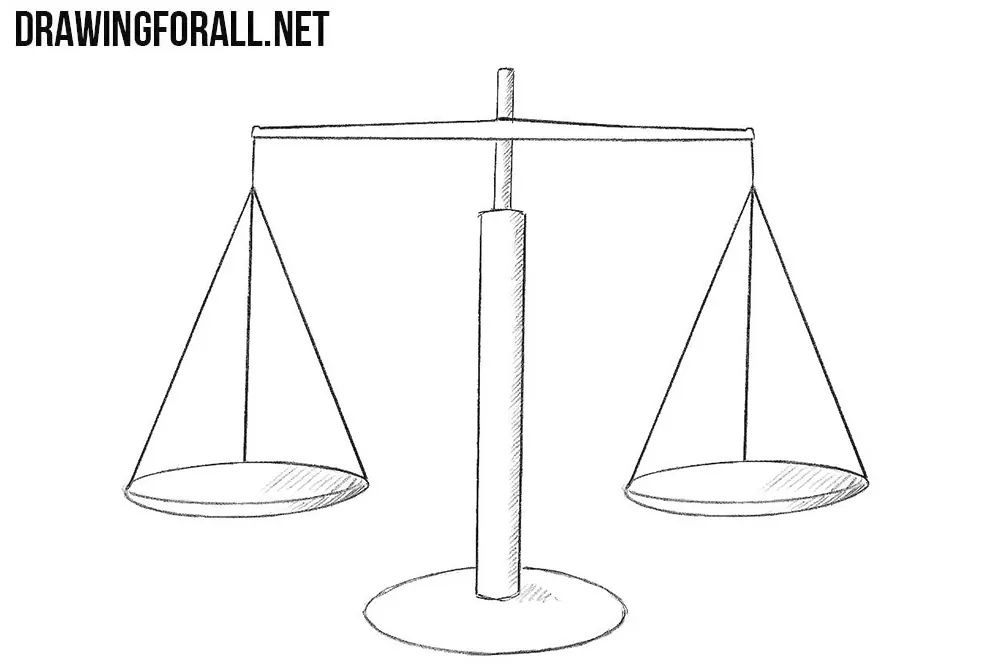 It was a drawing tutorial in which we showed you how to draw scales step by step. Do not forget to write in the comments as to whether you got this drawing. We'll meet tomorrow, bye!