How to Draw a Screwdriver
Hello dear artists. In one of the past lessons, our artists presented you a tutorial on how to draw a screw. Now, in the continuation of this theme we want to show how to draw a screwdriver.
Step 1
Take the pencil in your hand and draw a straight long line. On this line we will "put on" parts of our screwdriver.
Step 2
Now draw out the shank on the lower part of the line from the step one. Above the shank draw out the handle in the shape of a long cylinder.
Step 3
Take an eraser in hand and gently erase the unnecessary line. Carefully draw out a pattern on the tip of the screwdriver.
Step 4
Now move a little higher and draw out the handle. Give it a more realistic look and remove the remaining extra lines.
Step 5
Screwdriver handles are rarely smooth, so draw patterns made for better grip of the hand with the handle.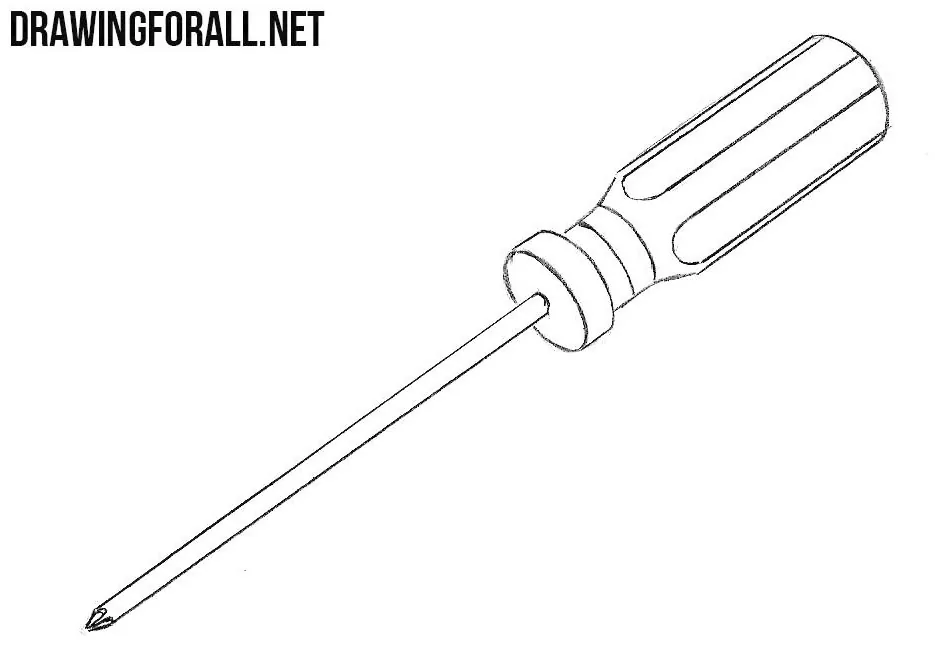 Step 6
Now let's draw shadow. If we imagine that the light falls from above, then we will add shadows to the opposite side of the screwdriver.
This was a lesson on how to draw a screwdriver. And as always a couple of tips by our artists. Don't forget that the tips of screwdrivers are of very different shapes. If you want to paint your drawing, it's better to circle it with an ink, liner or a simple pen, so as not to smear pencil lines.