How to Draw a Flower Easy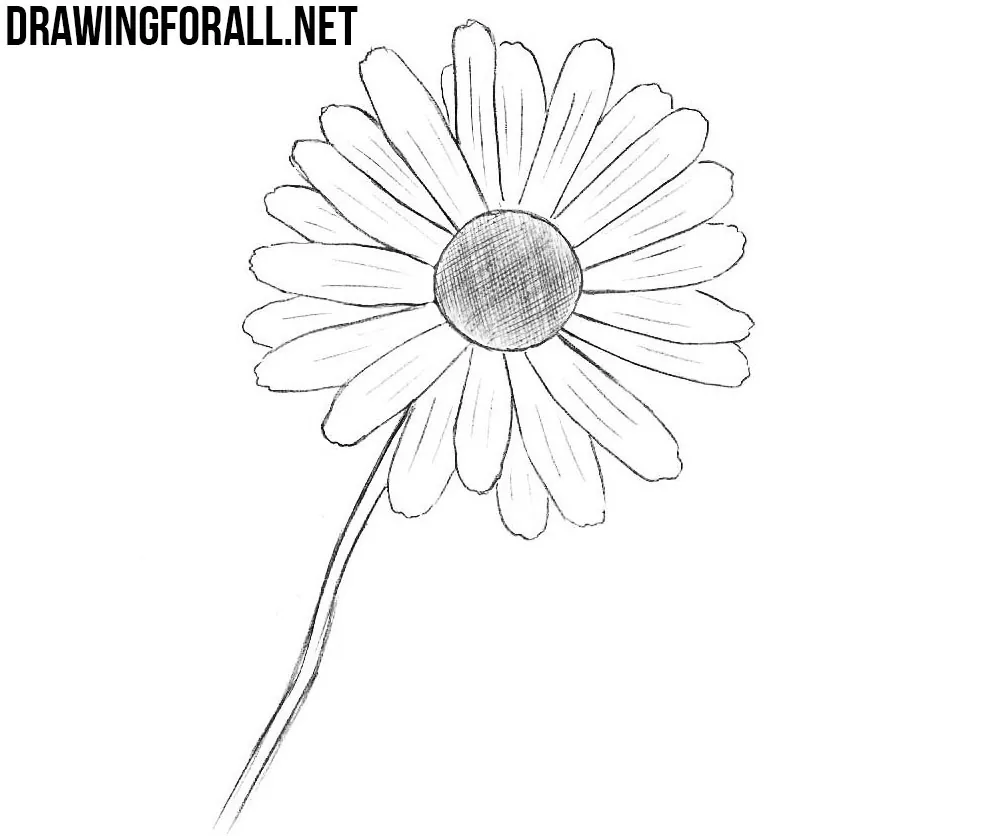 Hello, dear artists. If you were looking for an easy way of drawing a flower then you went to the right page. In the previous drawing lessons we have already shown you how to draw a rose and a tulip, but these were difficult drawing lessons. So, let's start the lesson about how to draw a flower easy.
Step 1
First of all draw a large circle. Inside the circle draw a smaller circle. Sketch out two lines as a guide for the stem.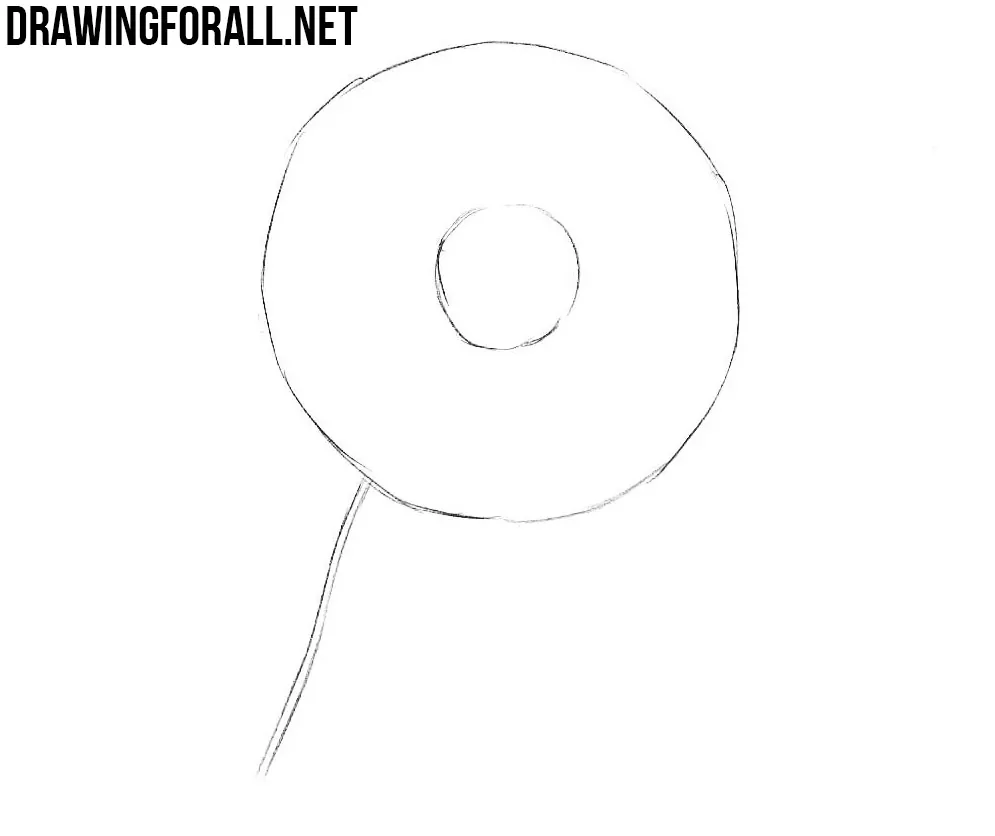 Step 2
A very simple step in which we need to draw lines inside the bigger circle as in our example.
Step 3
Continue drawing the flower. Using curved lines draw the tips of the petals of the flower.
Step 4
We erase a larger circle from the first step and get the general outline of the flower.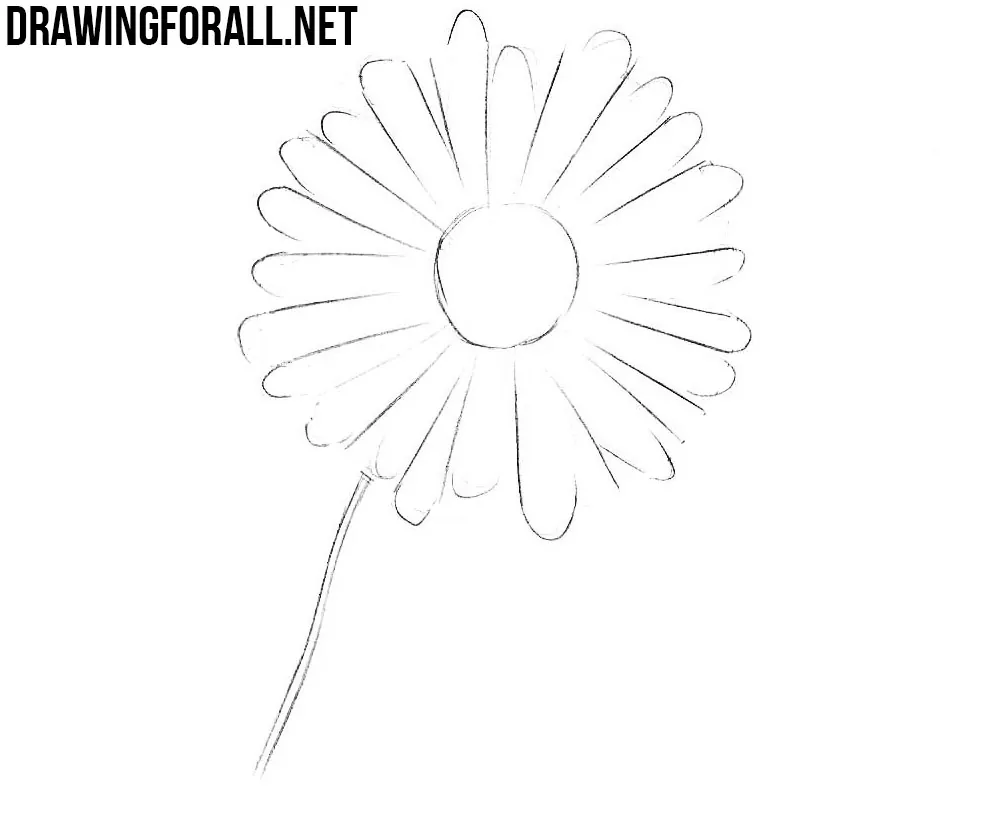 Step 5
Using clear lines draw out the flower petals as shown in our example.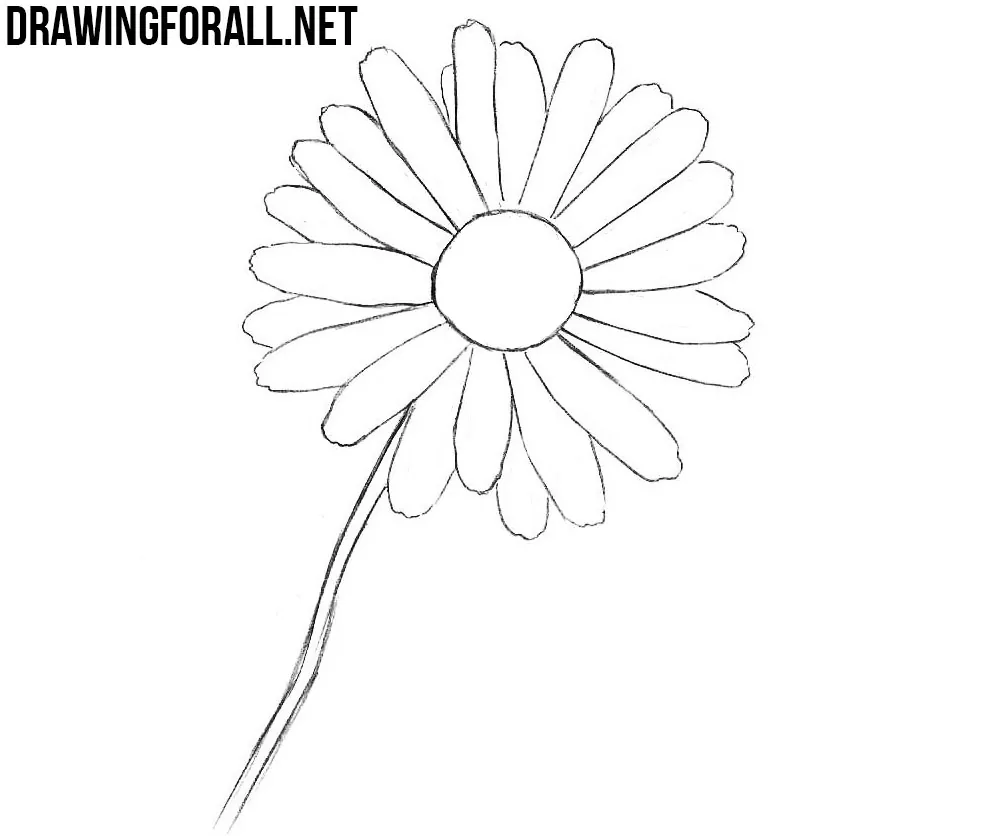 Step 6
Add longitudinal lines on the petals and texture in the center of the flower with the help of cross-hatching.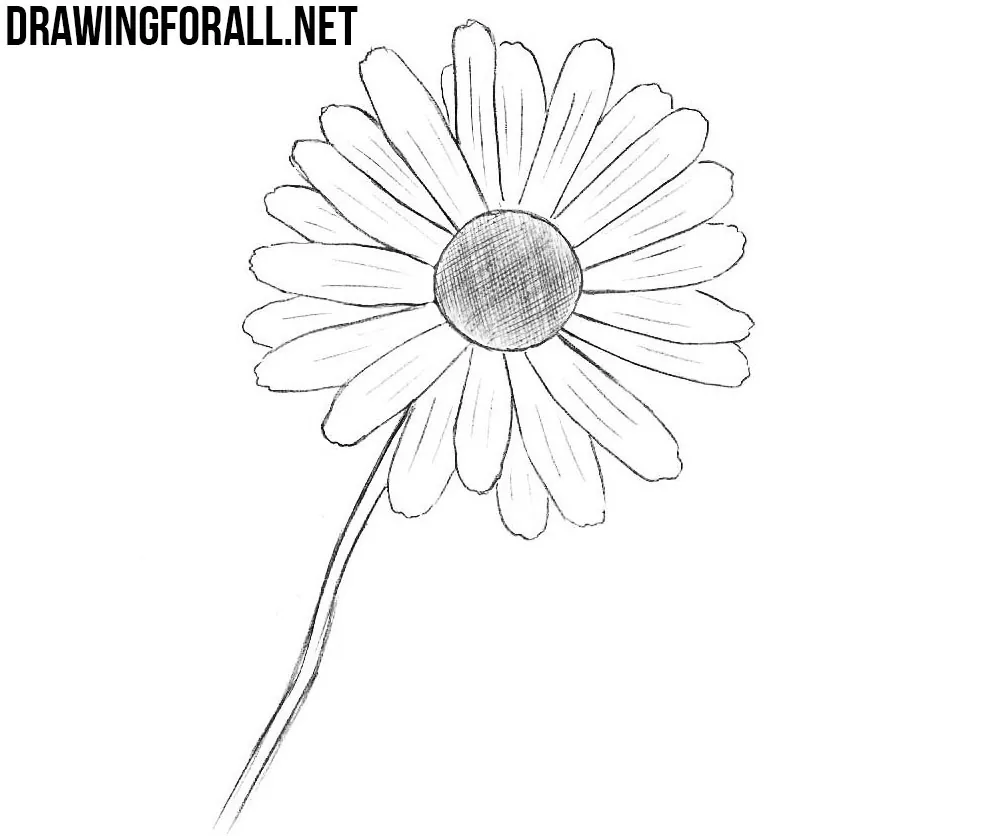 It was a drawing tutorial about how to draw flower easy. If you liked this lesson the visit tuts about tree and mushrooms.