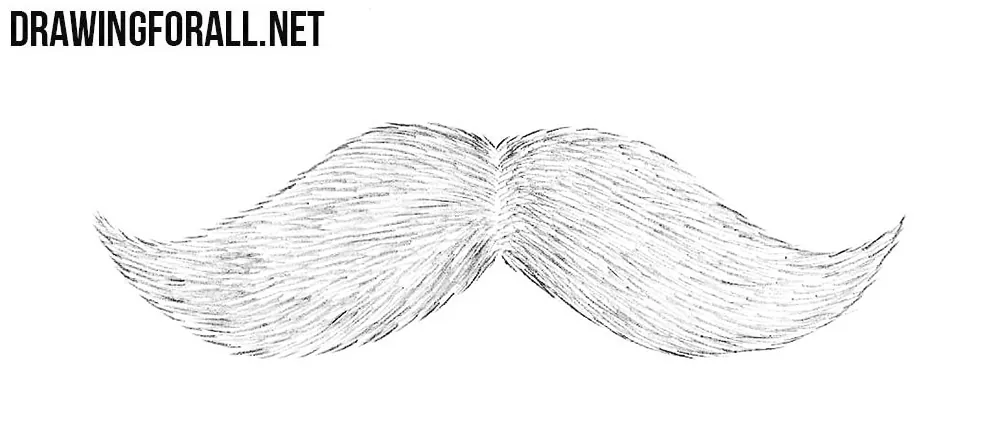 In our previous drawing tutorial the team of Drawing For All showed you how to draw a beard, in this lesson continuing this subject, we made an article on how to draw a mustache.
Step 1
The first thing we draw is the contours of the mustache. By the way, in the article titled how to draw a mustache for beginners we showed this process in a more simplified form.
Step 2
Now with the help of short very short lines we create the contours of the mustache more "hairy".
Step 3
Now, continuing to use very short lines, create a texture of the hair on the surface of the mustache drawing.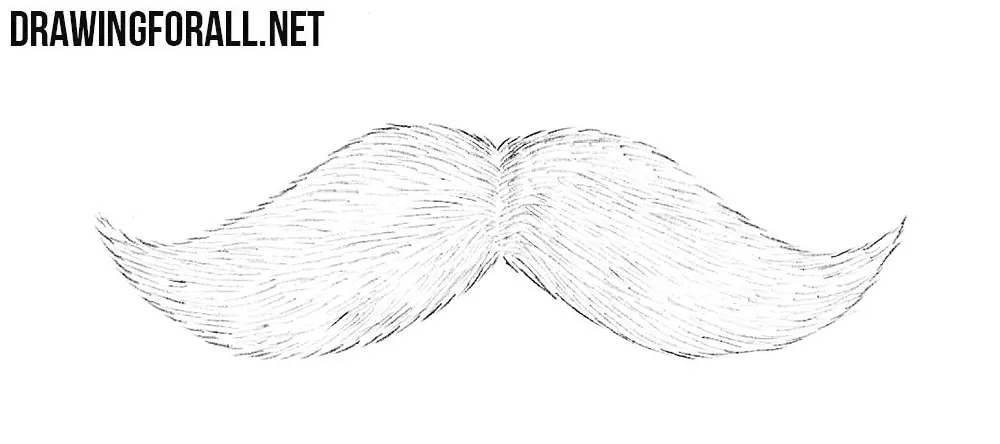 Step 4
We continue to add short lines to the mustache making its texture more realistic. In the bottom and top of the mustache add some shadows to give the mustache drawing a little volume.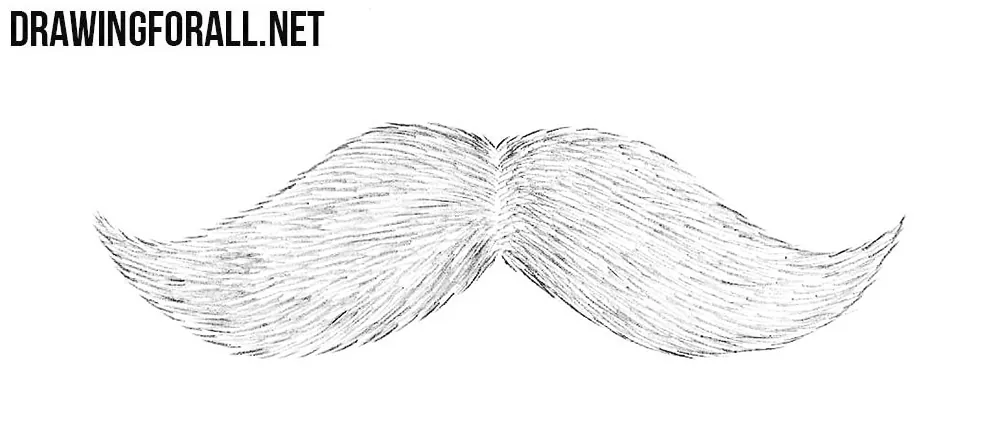 It was a drawing article about how to draw a mustache. We learned you to draw the most common shape of the mustache, but of course using our drawing tutorial you can draw any type of mustache, for example mustache of Tony Stark, Charlie Chaplin or Salvador Dali.