How to Draw a Mustache for Beginners
Hello dear readers. Here we mare for you a very simple drawing tutorial about how to draw a mustache for beginners step by step. By the way, if this lesson looks too simple for you, visit more complicated tutorials about mustache and beard.
Step 1
We need to draw the mustache as proportionate as possible so at first we draw a long rectangle divided into two equal parts.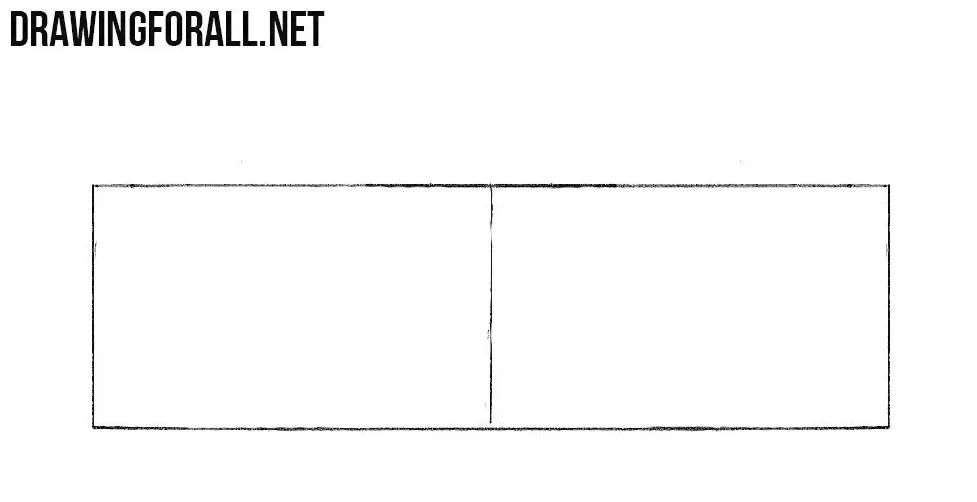 Step 2
Inside the rectangles using curved lines draw out the upper edge of the mustache as in the example below.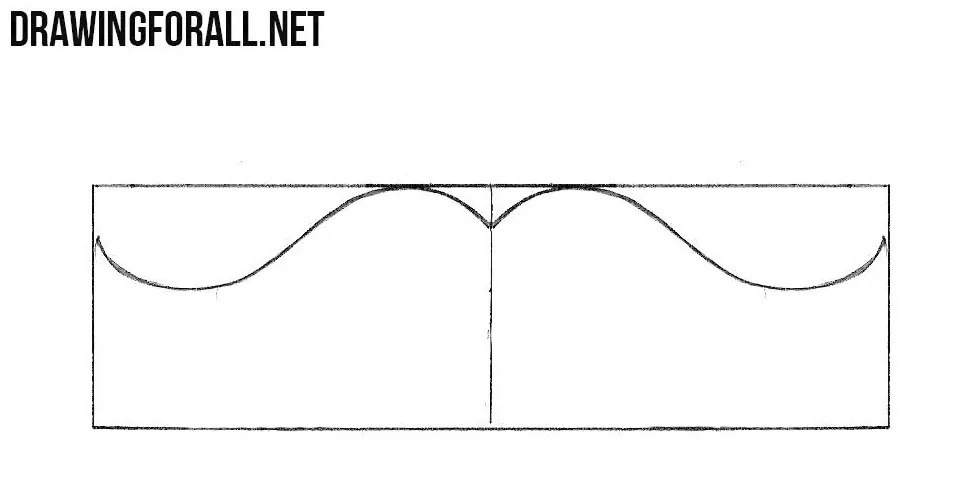 Step 3
Continue our drawing tutorial about how to draw a mustache easy. Here we need to draw the lower edges of the mustache.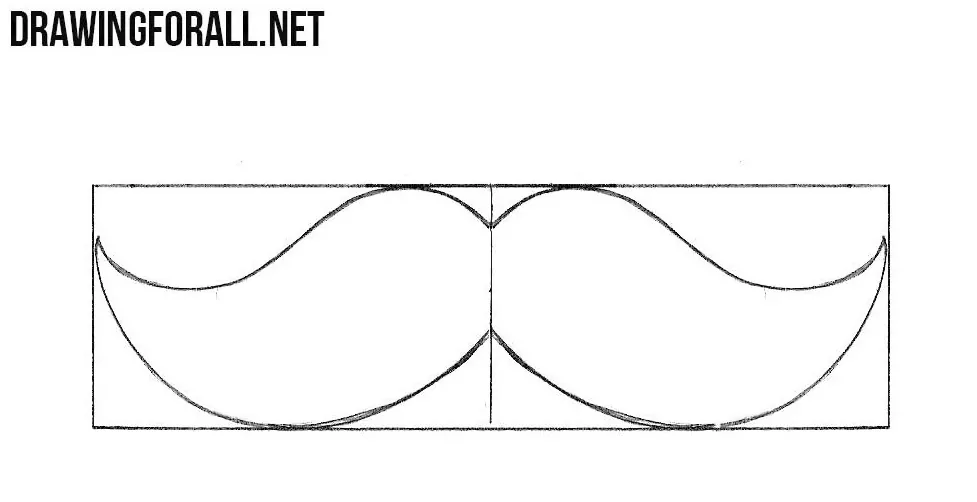 Step 4
It is probably the easiest step of this drawing tutorial in which we just need to erase the rectangle that we drew in the first step.
Step 5
So we are on the last step and our mustache is almost ready. You can paint it or leave it like in the previous step.
This mustache looks like a good logo of something or like a decoration of someone's cartoon face. Anyway this lesson came to an end, and it was interesting for you then don't forget to visit other our lessons and subscribe to us in social networks.