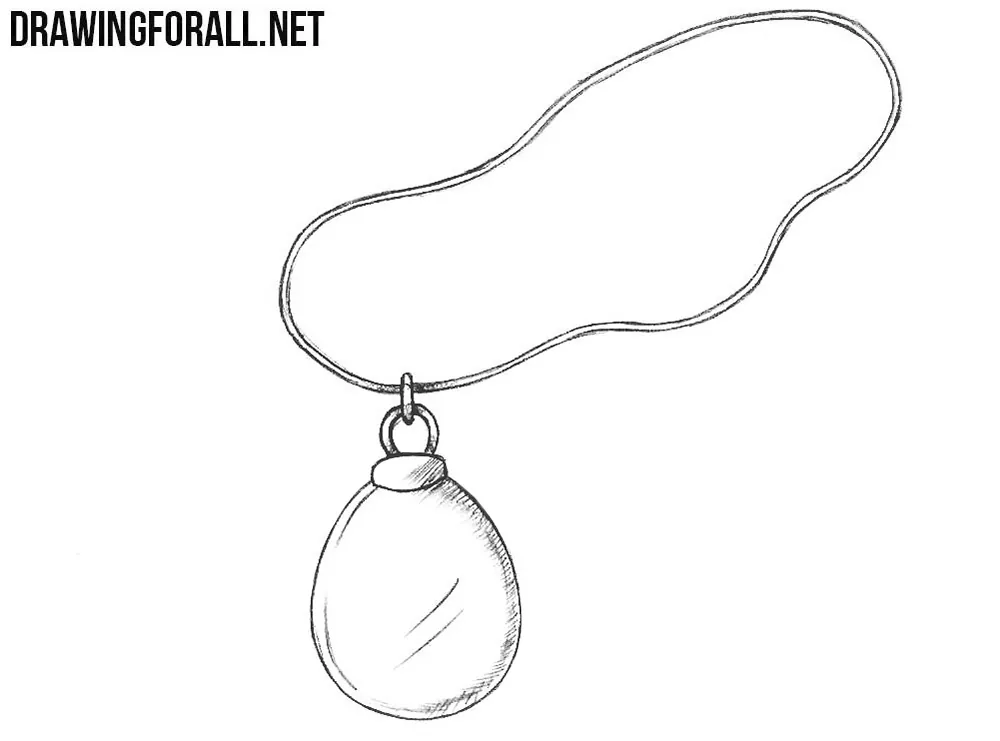 Amulets are one of the most ancient kinds of ornaments, which is popular to this day. You could see these ornaments both on the pages of history books and in jewelry stores, as well as in different games (mostly RPG games), and various films. So, let's start the lesson about how to draw an amulet.
Step 1
Let's start with a shape very similar to an ordinary egg. Note that this is just an example, you can draw an amulet of absolutely any shape.
Step 2
In the upper part of the "egg" we sketch out a loop. Also in this step you can draw a frame for an amulet.
Step 3
And now with two long and twisted lines draw a thread. By the way, you can draw a chain instead of a thread.
Step 4
Now add a few shadows and highlights to the surface of the amulet drawing. For more realism, do not forget to add a few shadows to the loop and rope connection area.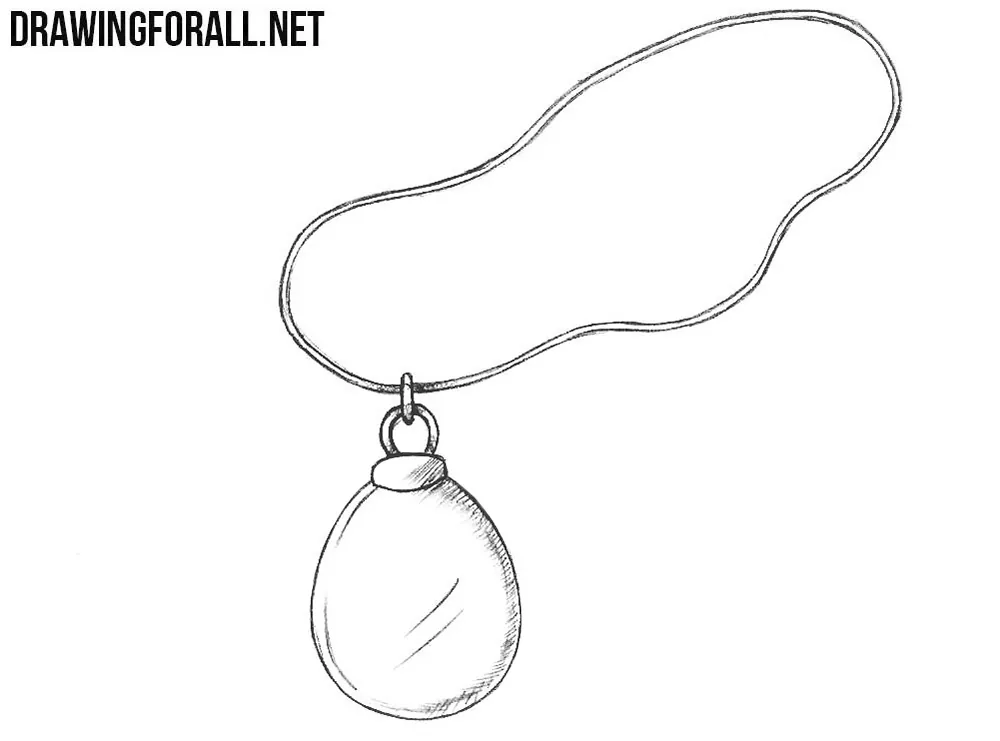 As you could see, this simple tutorial about how to draw an amulet led us to a fairly realistic and beautiful amulet drawing. And we once again want to remind you that you can not repeat the outlines of the amulet from our lesson, and using the basic tips from this lesson draw any other amulet.