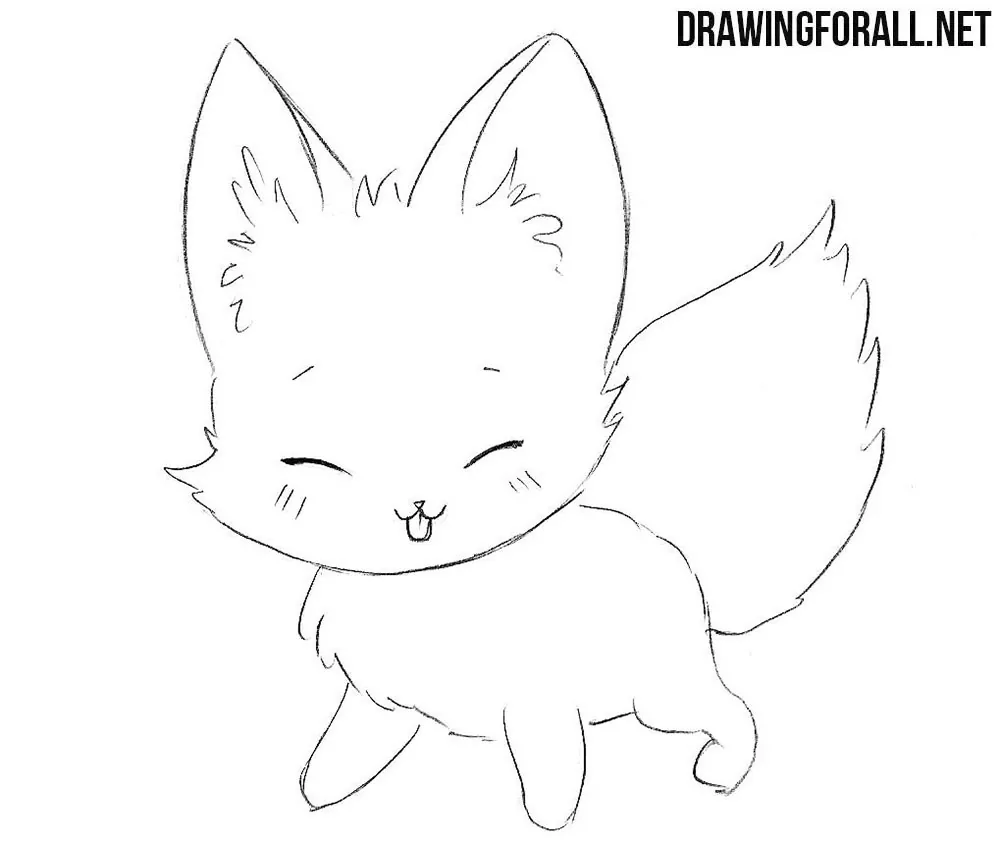 In one of the previous articles, we told you how to draw a chibi wolf. And today we will show you how to draw a chibi fox. This lesson will be extremely simple, firstly because we draw a character in the chibi style (chibi are drawn very simply), and secondly this lesson is divided into a few very simple steps to achieve the greatest simplicity of the drawing lesson.
Step 1
Draw a circle and two intersecting lines inside the circle. This is the head of the chibi fox. By tradition, in the first steps we use very light lines.
Step 2
Here we sketch an oval torso and four short round paws of our cute animal. Light lines should also be used here.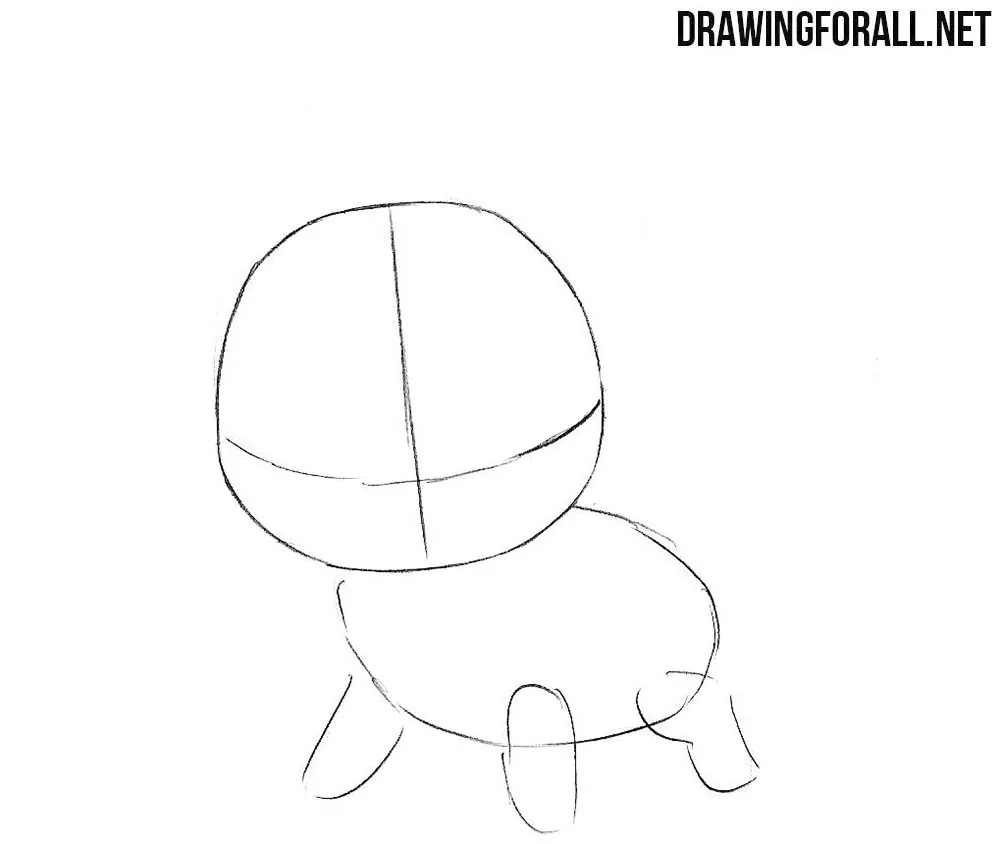 Step 3
On the head we sketch large ears and fur cheeks. Draw a magnificent tail and move to the next step.
Step 4
With the help of intersecting lines on the head, draw lovely eyes, a nose and smiling mouth.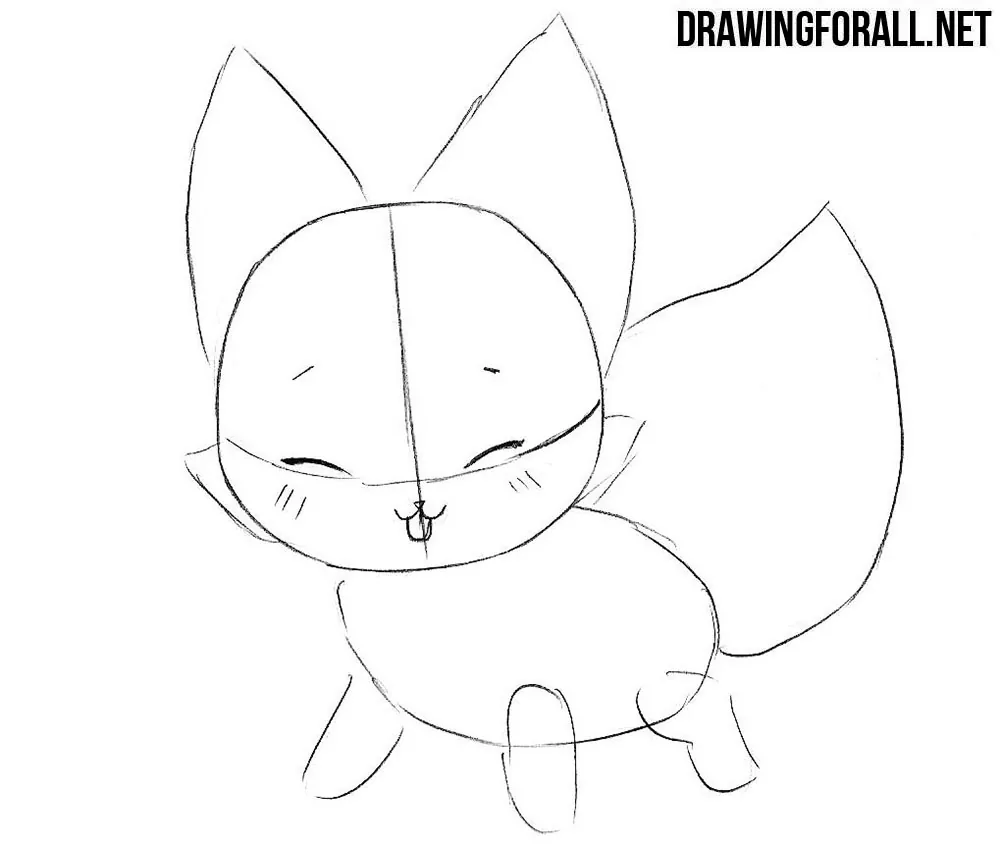 Step 5
Now we erase all unnecessary guidelines and draw out the outlines of the head and large fluffy ears.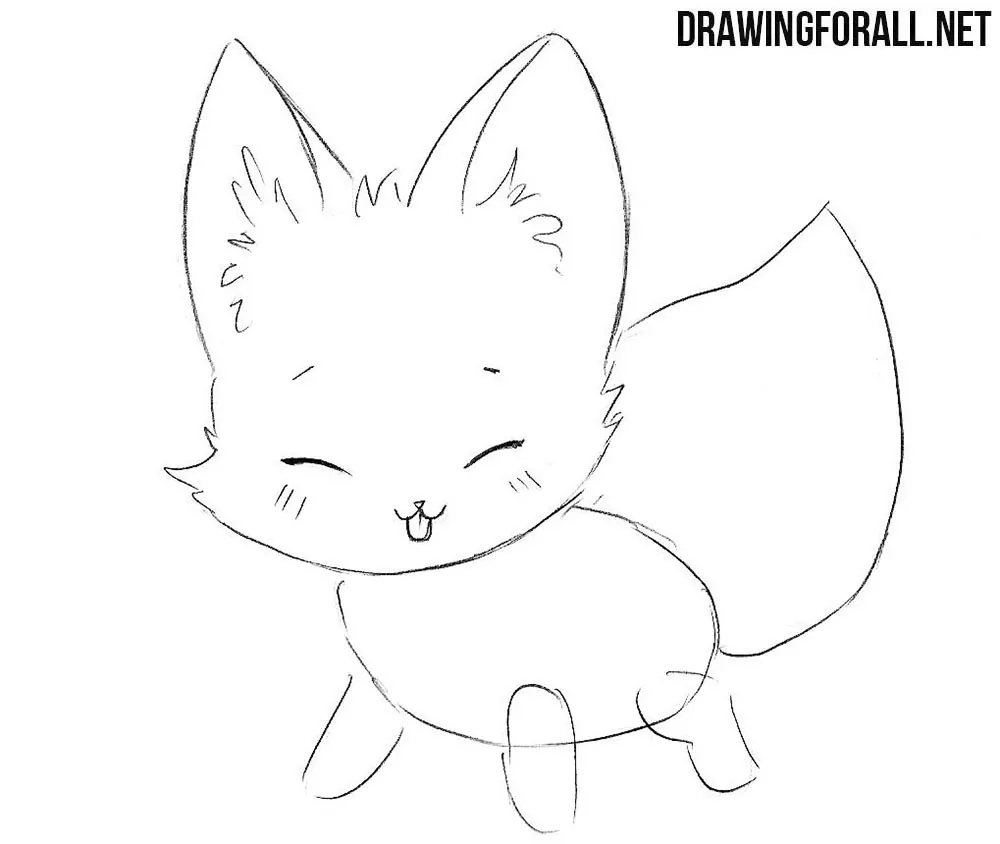 Step 6
Now go to the torso and carefully draw out the outlines of the body and remove all unnecessary lines.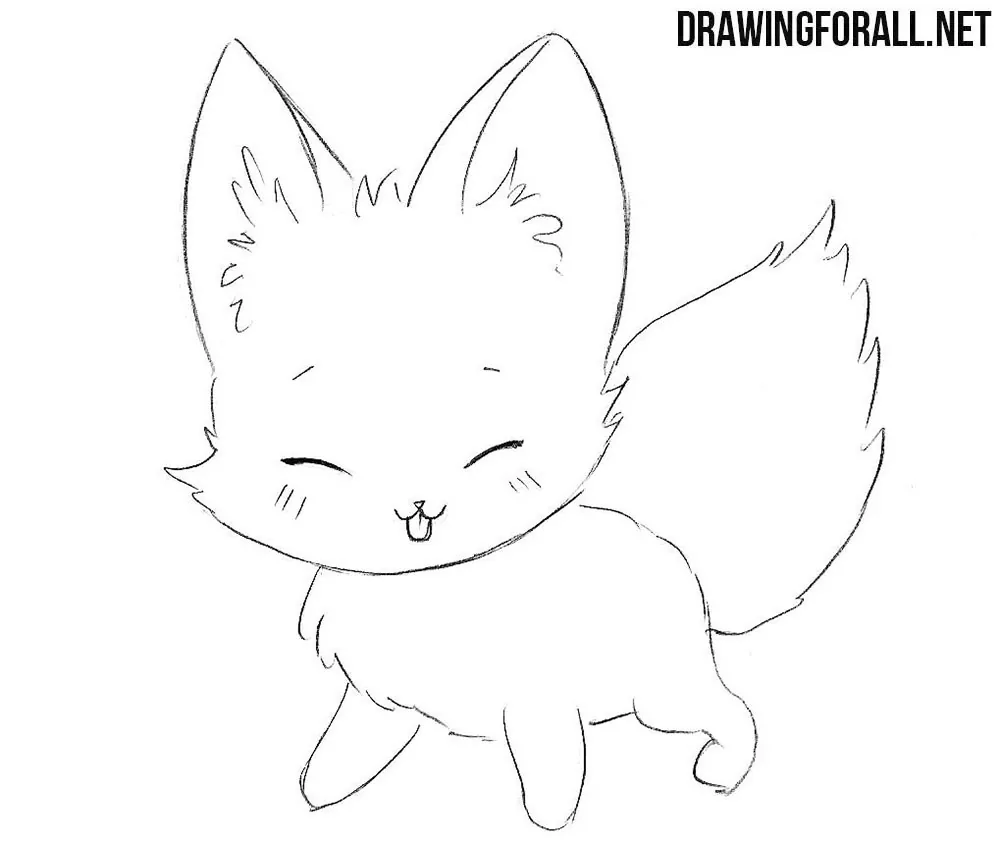 So, dear friends, now you know how to draw a chibi fox. Visit our category "Anime" in order to learn how to draw other characters in the chibi style. These are very simple lessons, and any of our readers can handle them. So subscribe to us and share our drawing lessons with your friends in social networks.