How to Draw the Mandalorian Helmet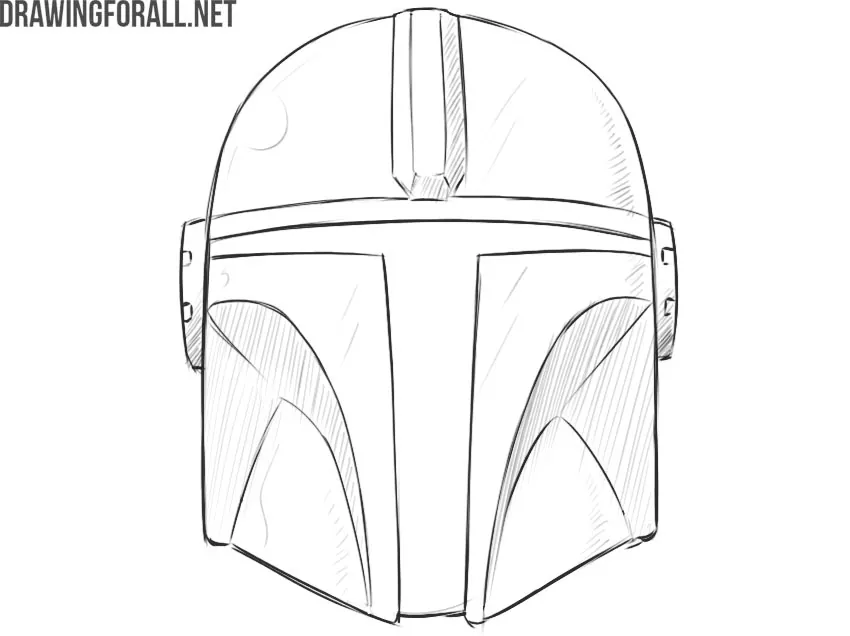 In this drawing guide we will tell you how to draw the Mandalorian Helmet. This character has become very popular since the first episode of the story about the charismatic mercenary from the Star Wars universe.
Step 1
First we outline the contours of the helmet. We see a rounded oval shape that extends slightly downward. It looks a bit like Superman's face contours.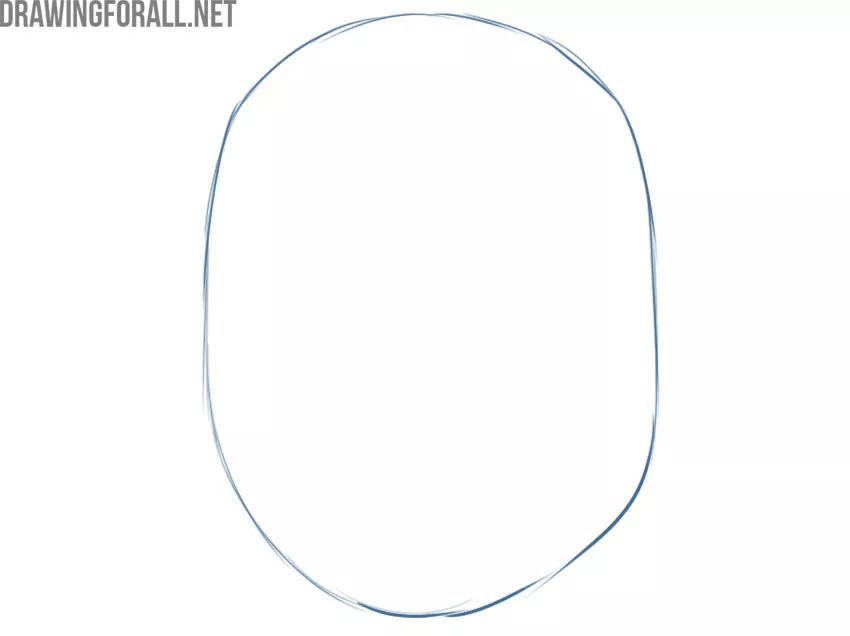 Step 2
Now we draw a cross on a helmet that is familiar to all Star Wars fans. The horizontal part of the cross narrows in the lateral direction. The vertical part has no bends.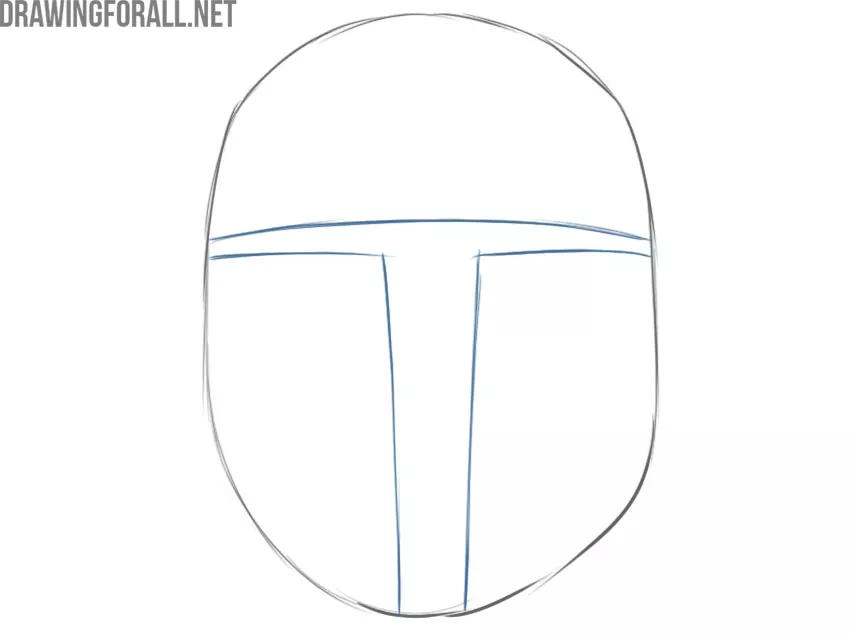 Step 3
Add headphones and a wide band that is located in the forehead. This strip should not connect to the horizontal line from the last step.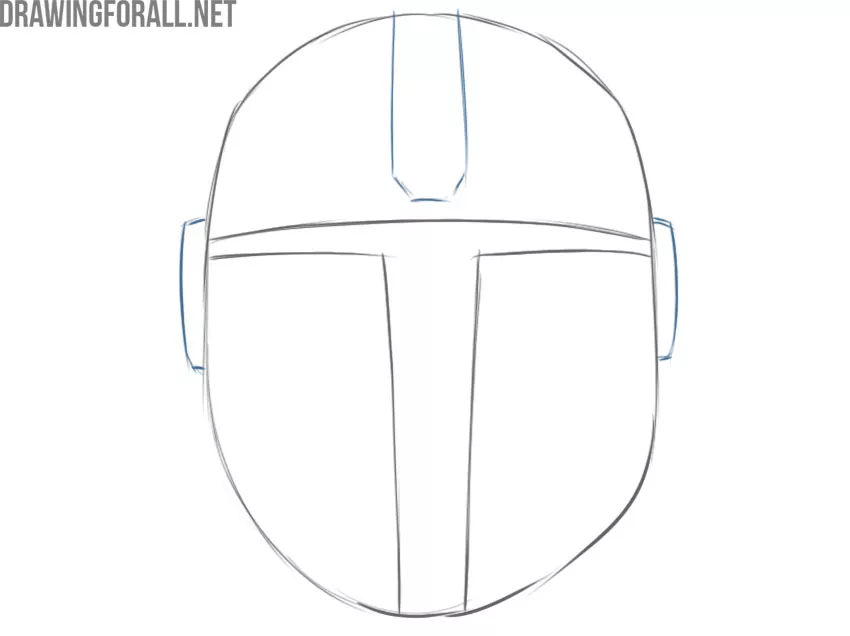 Step 4
In this step, we outline two obtuse angles that connect the headphones and the lateral edges of the vertical strip from the second step. This is very similar to the lateral parts of the helmet of Ancient Greek warrior.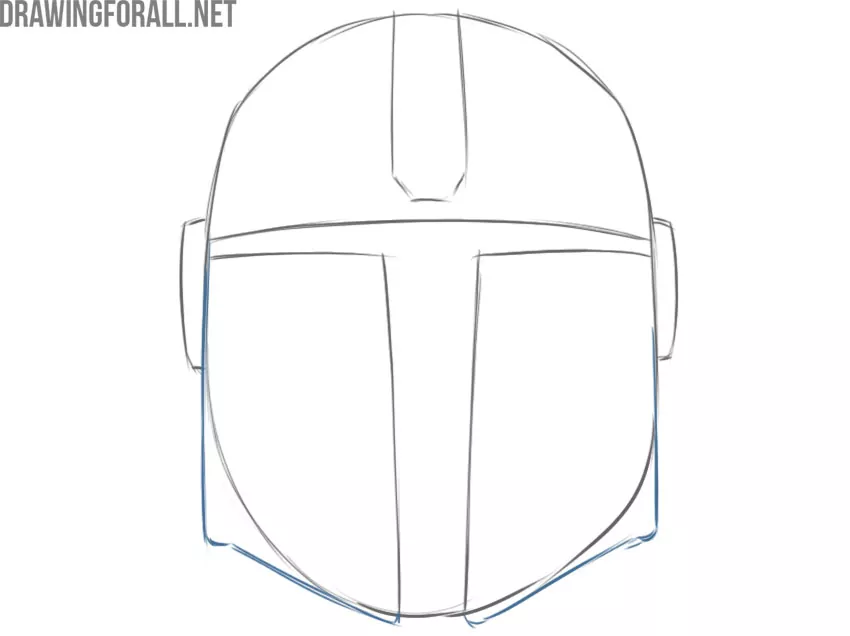 Step 5
Now we draw two curved lines that start from the headphones and with a smooth bend go to the lower medial part of the helmet. These lines should be drawn to obtuse angles from the last step.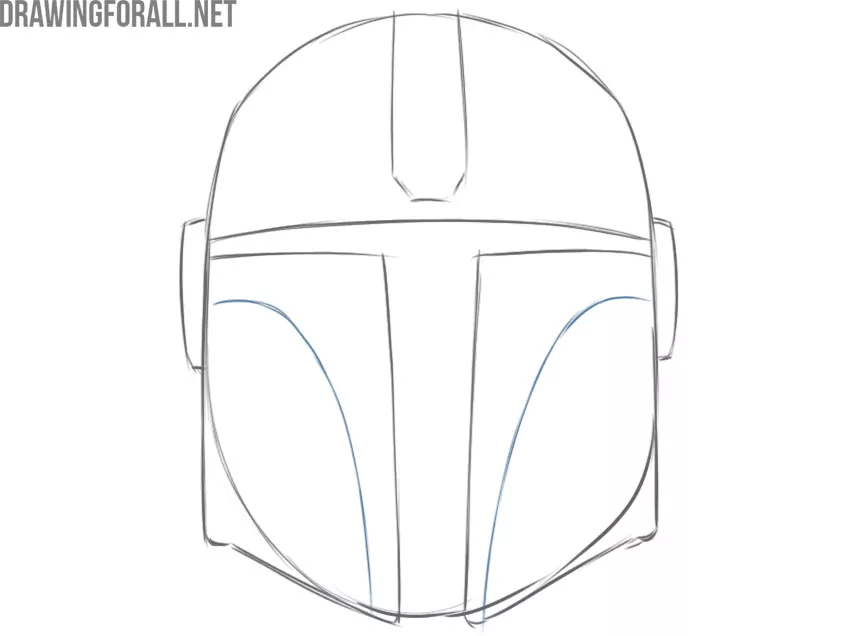 Step 6
We draw two more smooth lines on each side of the helmet. The vertical lines should be slightly higher than the middle of the curved lines.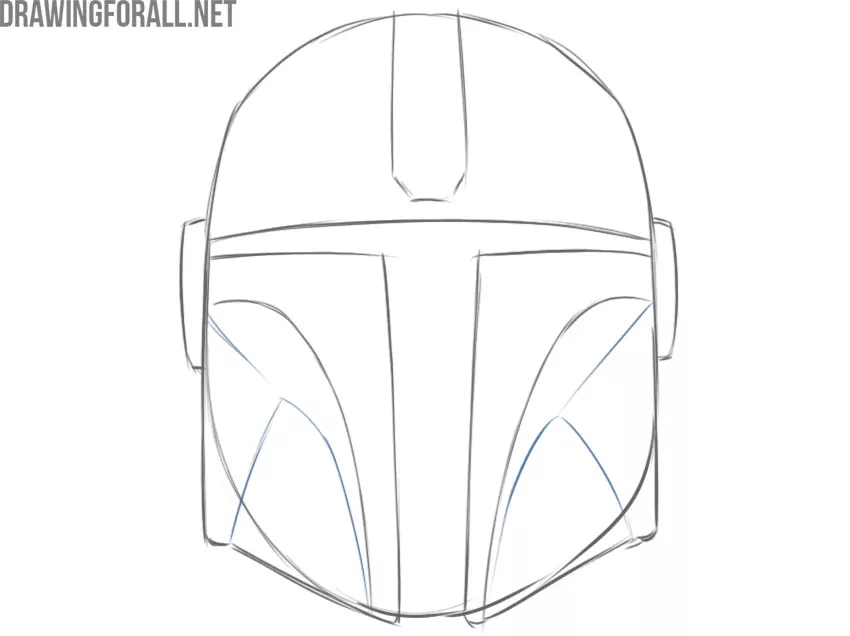 Step 7
In this step, we add two small squares inside the headphone circuits on each side. We should also draw a narrow vertical strip inside the strip on the forehead from the third step.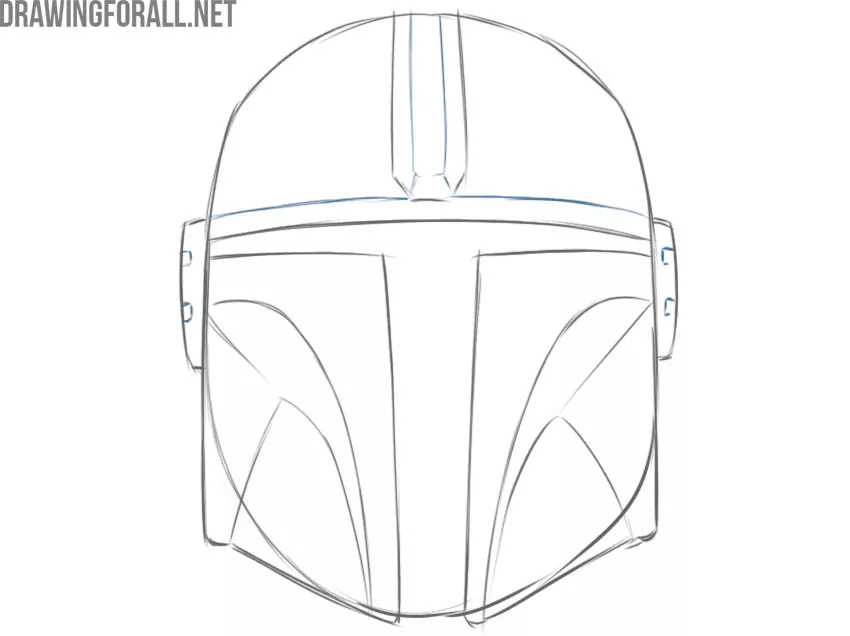 Step 8
Erase excess lines from all over the helmet. In our case, a lot of extra guide lines are located exactly in the lower part of the Mandalorian helmet. We evaluate the symmetry of the helmet and the correctness of individual parts. If there are no errors, you can safely proceed to the next step.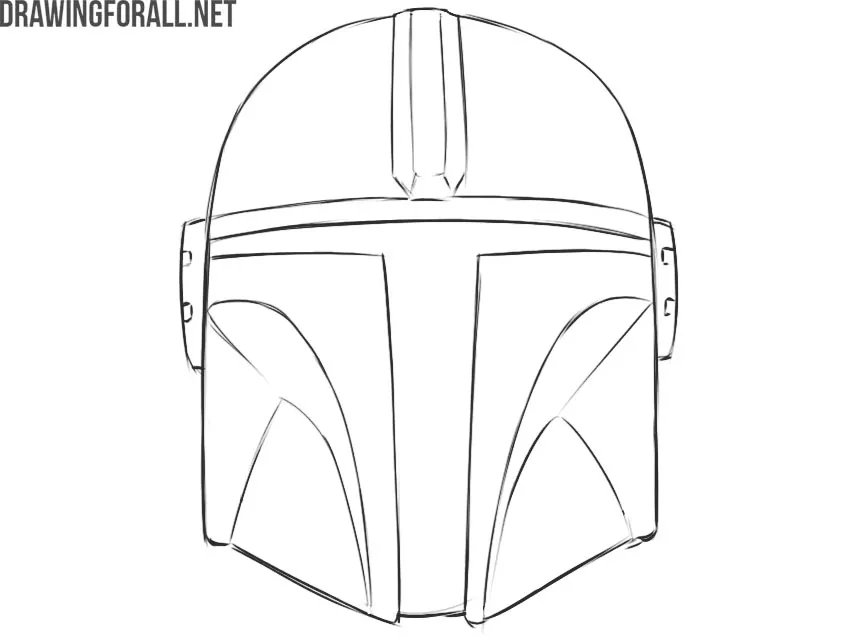 Step 9
We use a light sweeping single-layer hatching for the image of shadows. The shading should be a bit more intense on the lower parts of the headphones. In this tutorial, we do not use cross-hatching.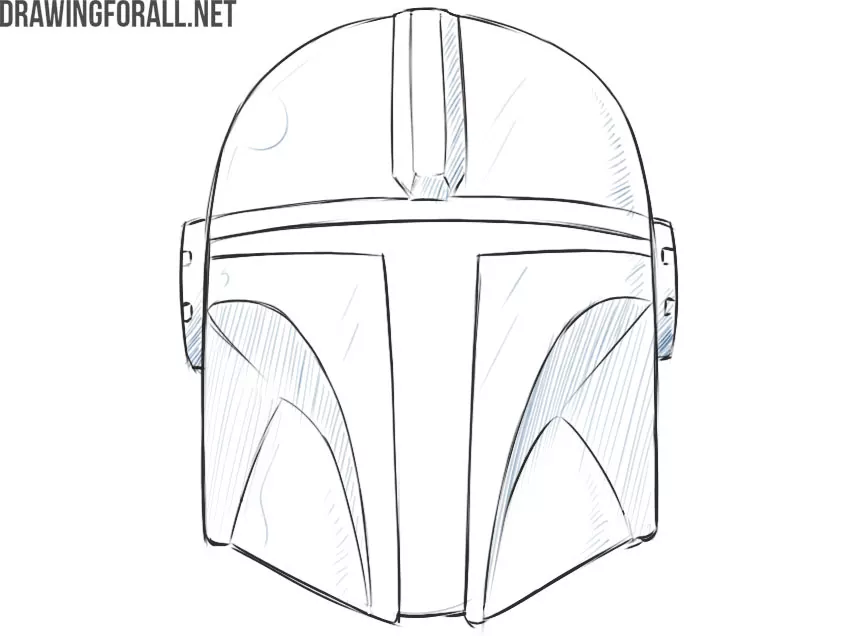 Step 10
We should get something like this: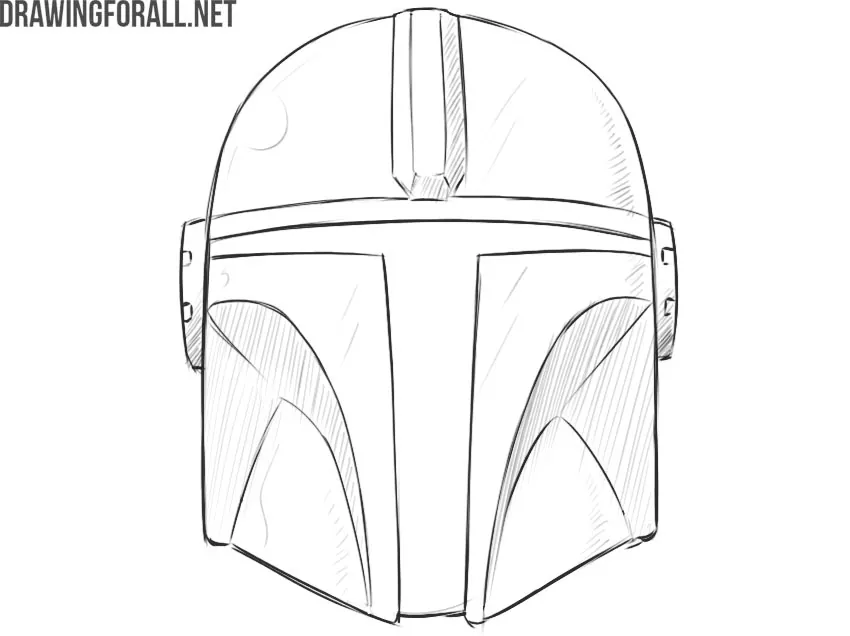 It was a drawing lesson on How to Draw the Mandalorian Helmet. We hope you get a great result. Do not forget to visit our website to receive fresh drawing lessons!