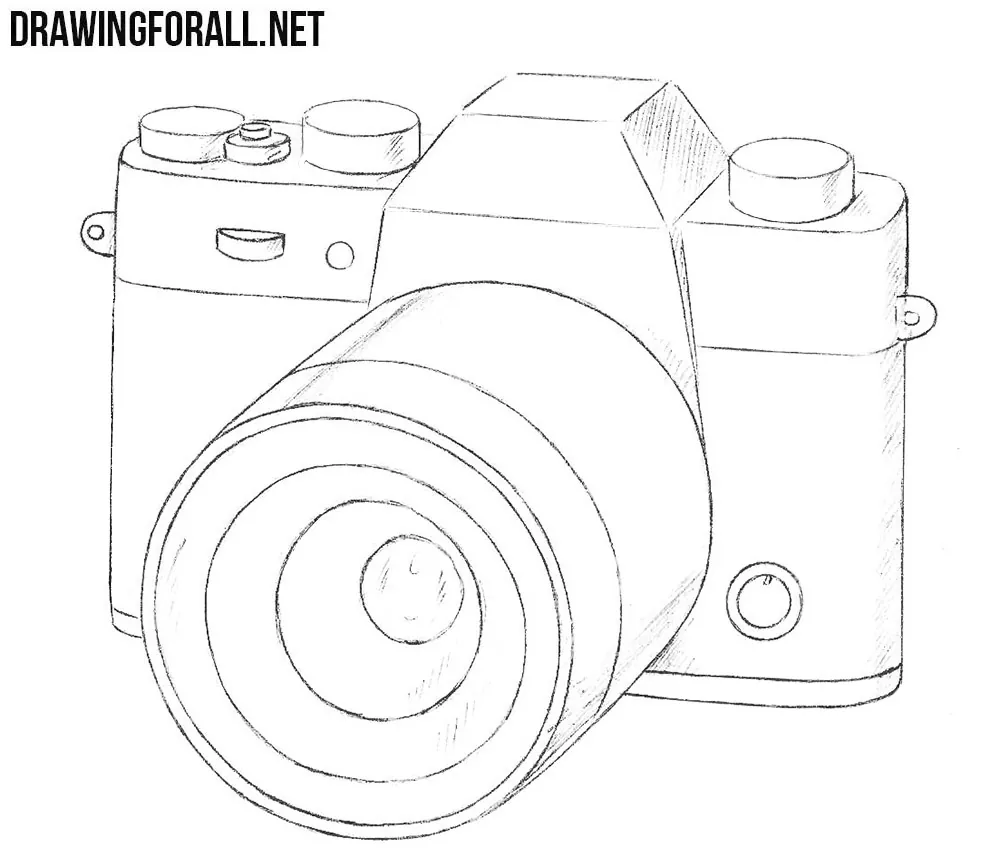 Hello dear artists. Today we would like to introduce you our new drawing lesson in which we will show you how to draw a camera.
Step 1
So, let's sketch out the main outlines of our camera body using very light lines.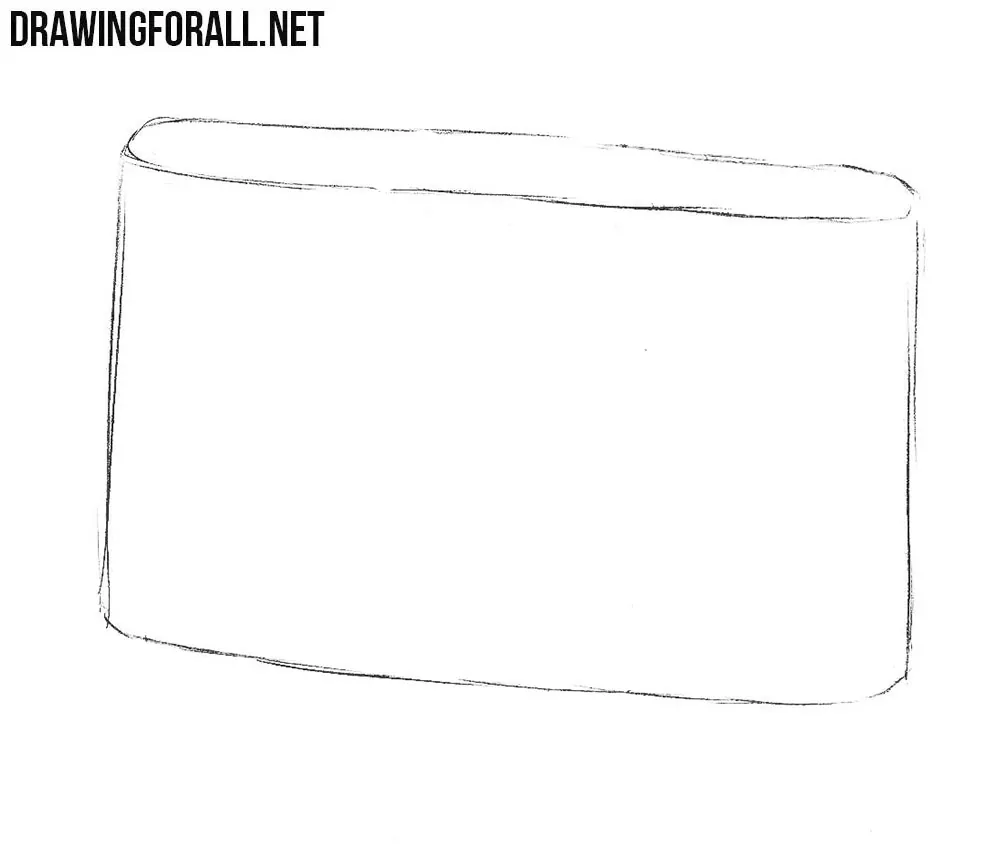 Step 2
Now sketch out the lense and part of the body under which is a prism.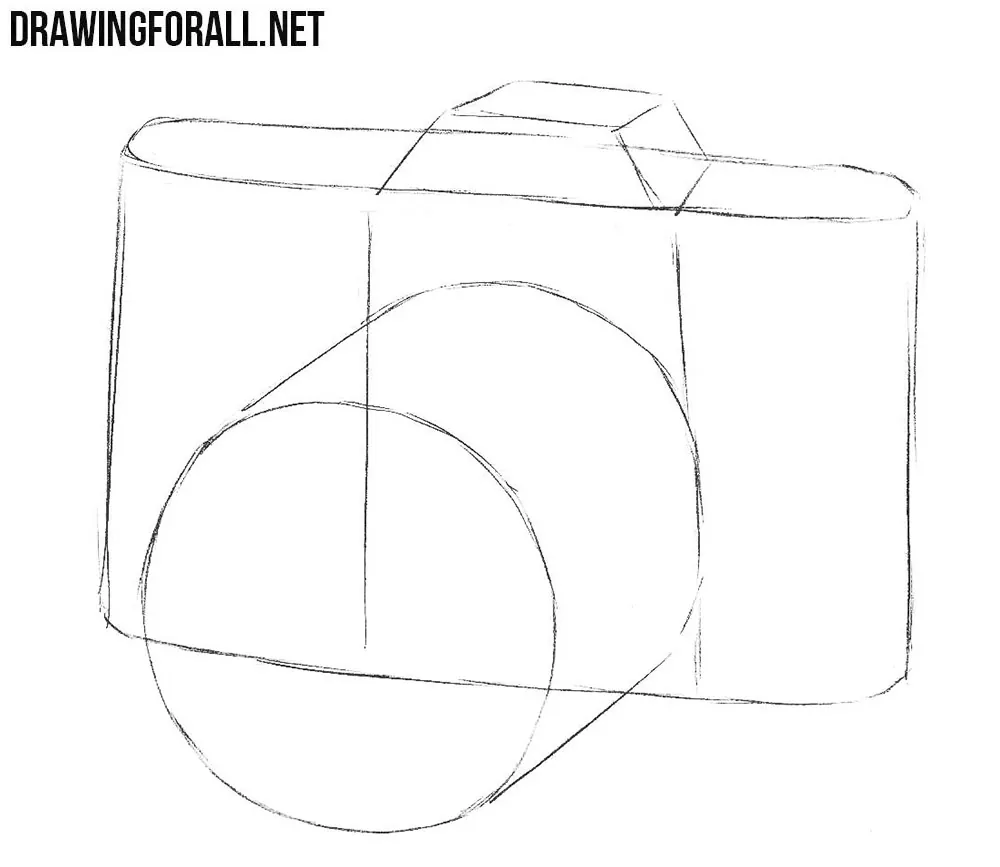 Step 3
Let's add details to the lens. Next add the controls at the top and front of our camera.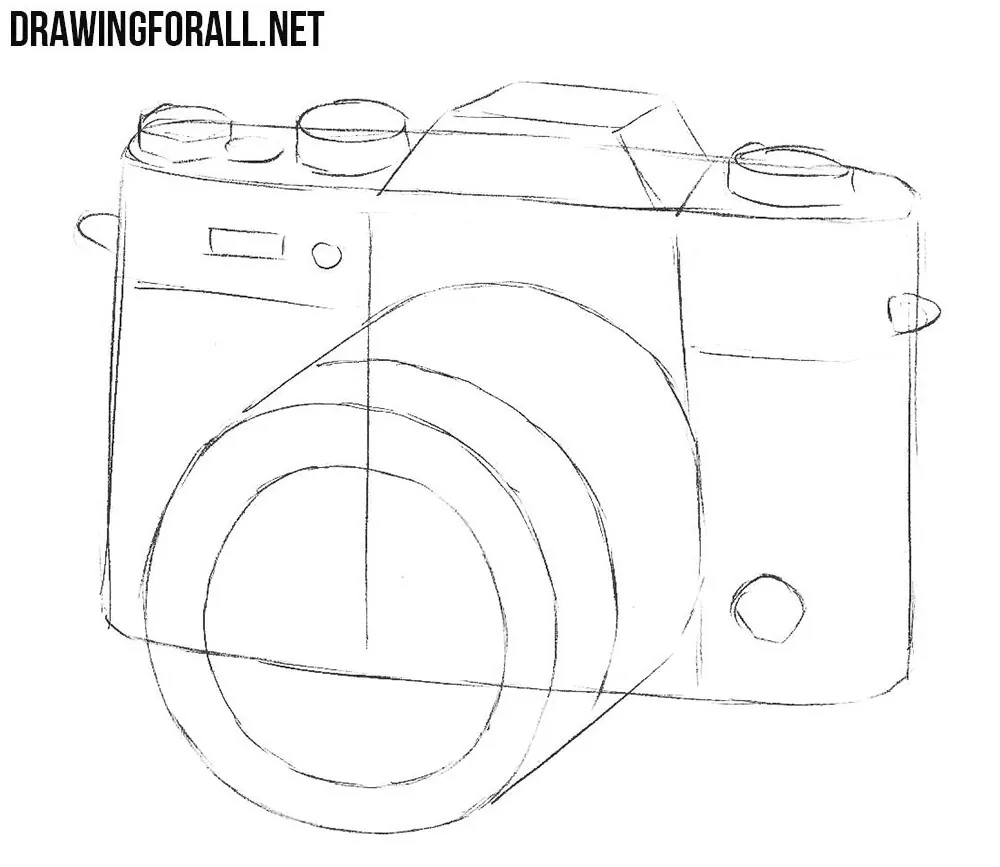 Step 4
Draw out the lenses using clear and smooth lines. Erase the guidelines from the lense.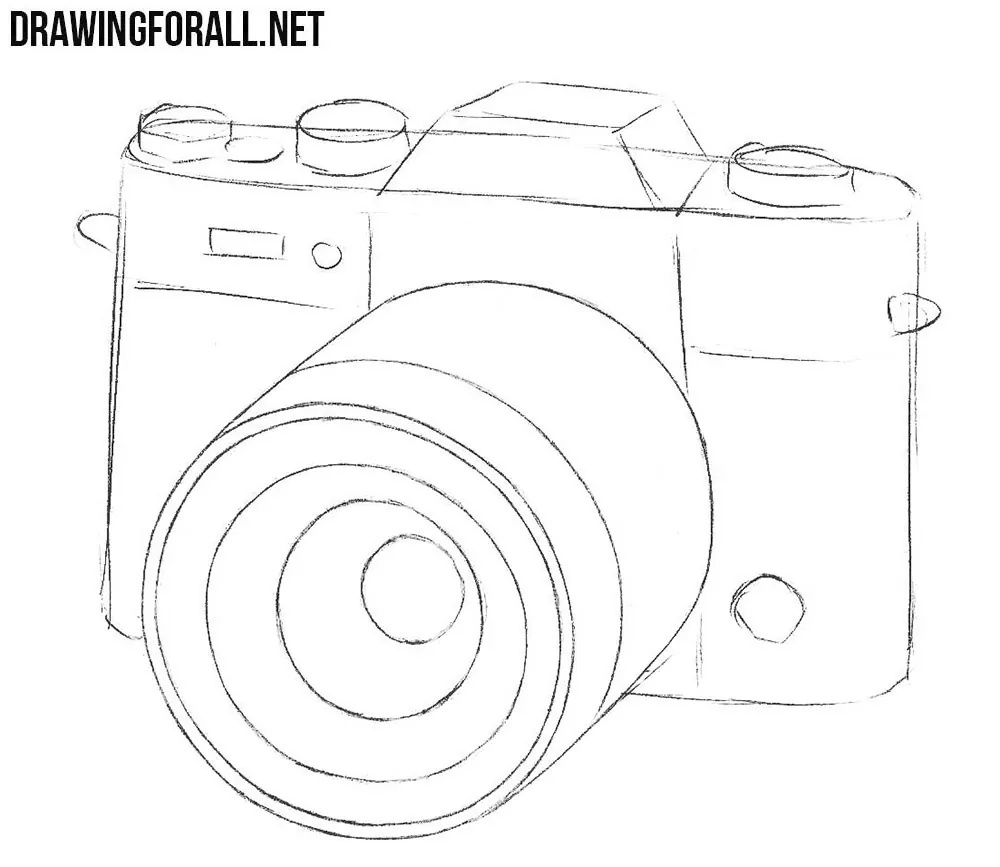 Step 5
Now with the help of smooth and clean lines carefully draw out the details of the body of our camera.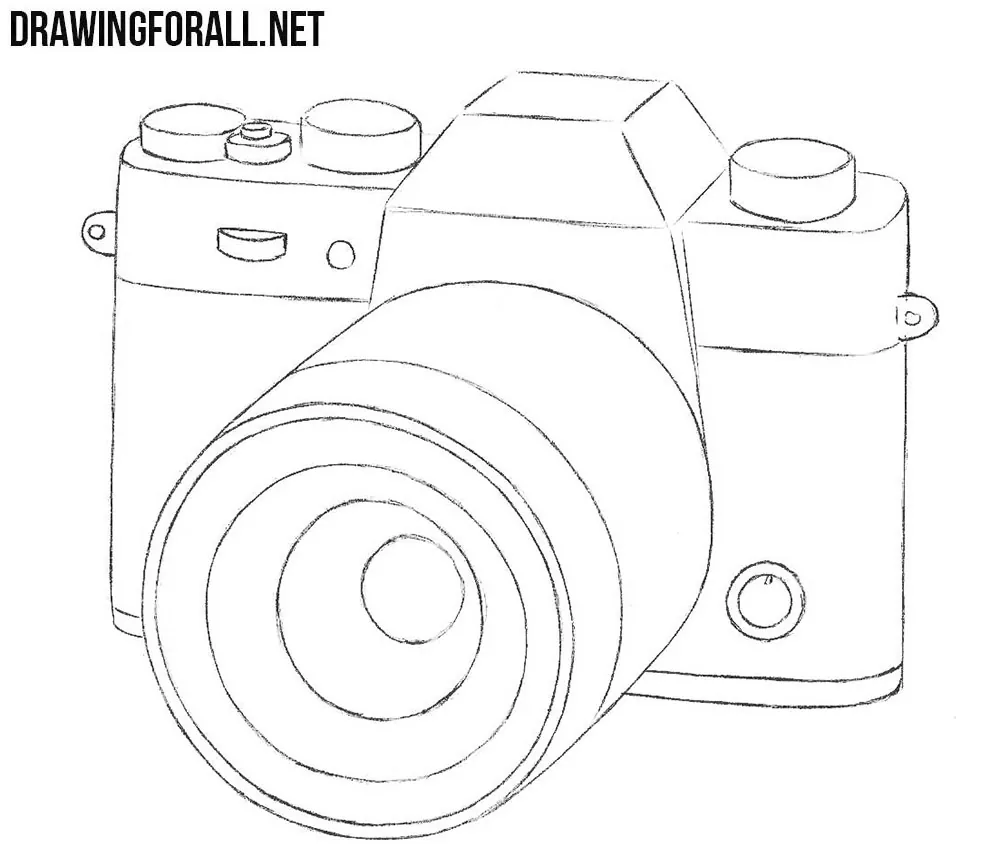 Step 6
Here is the last step of the lesson in which we will add a few shadows to make our camera more realistic.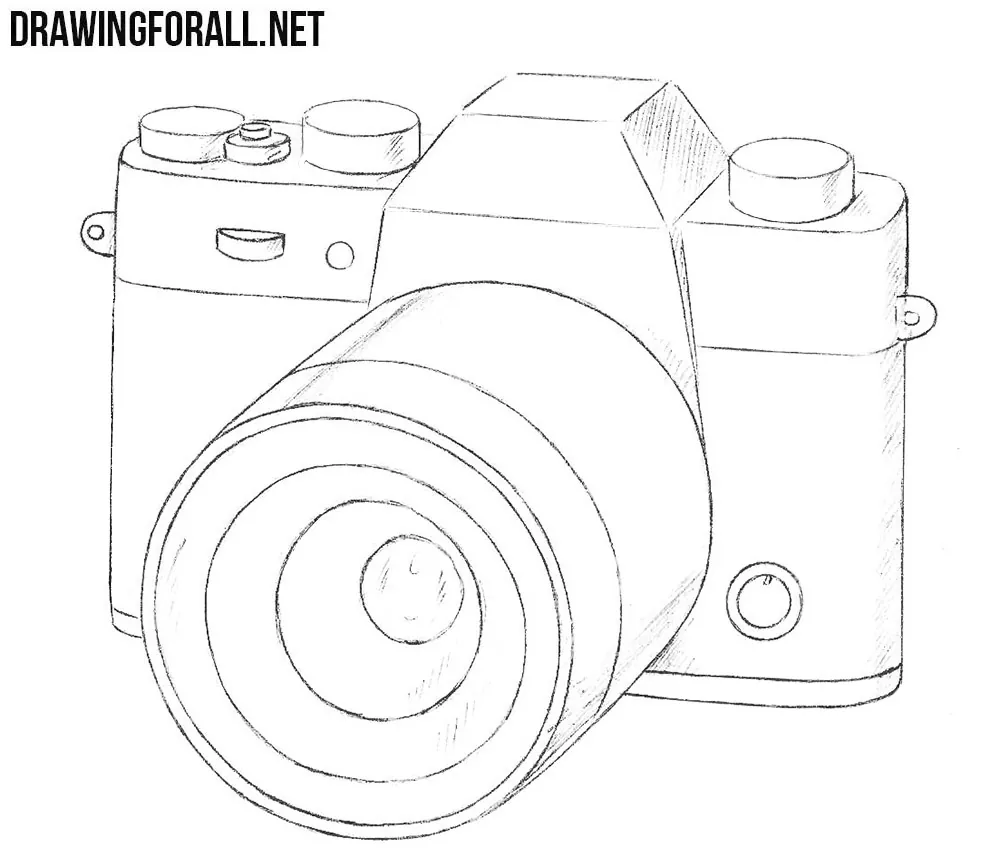 We hope that this drawing lesson was able to teach you how to draw a camera. It's good or bad, but the cameras slowly go to the background, as people use smartphones or tablets to take photos. Be that as it may, now you can draw a camera. Using the methods of this lesson, you can learn how to draw any type of camera.