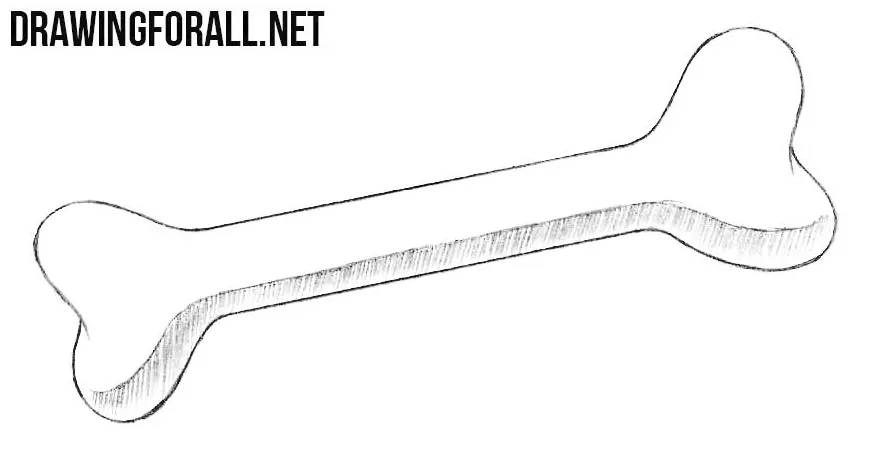 On our site there is already a huge number of different dogs, from an ordinary dog and a cartoon dog to the Cerberus and the Black Shuck. But for some reason, until now these dogs are hungry on our site, and so we decided to draw a bone for them.
Step 1
Drawing lesson on how to draw a bone we'll start with an ordinary rectangle.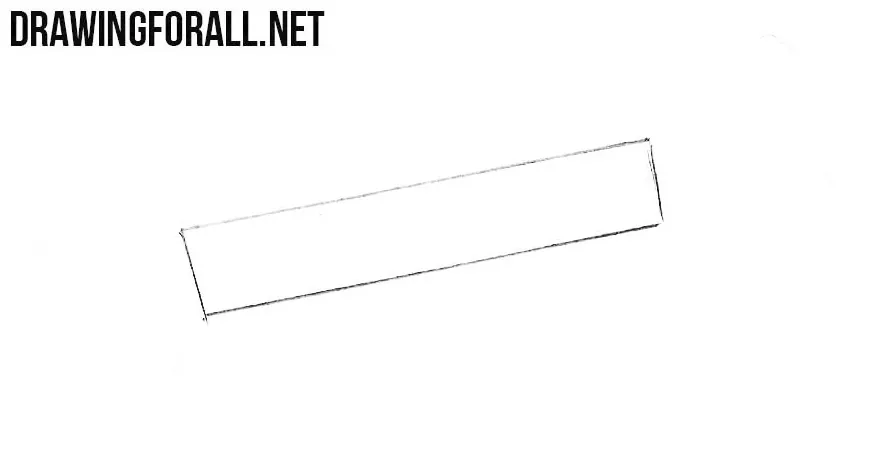 Step 2
Now, on the sides of the rectangle draw the tips of the bone as shown in our example.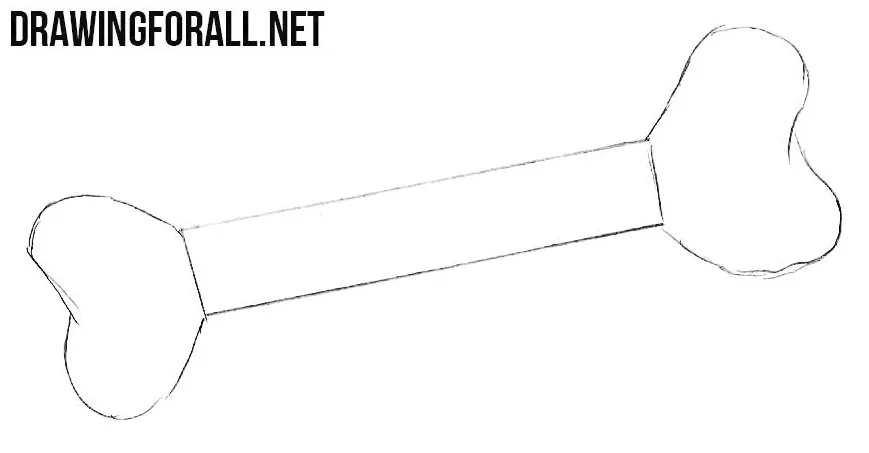 Step 3
With the help of clear and dark lines draw out the entire drawing and delete all unnecessary lines.
Step 4
At the lower part of the bone draw shadows using dense and even hatching.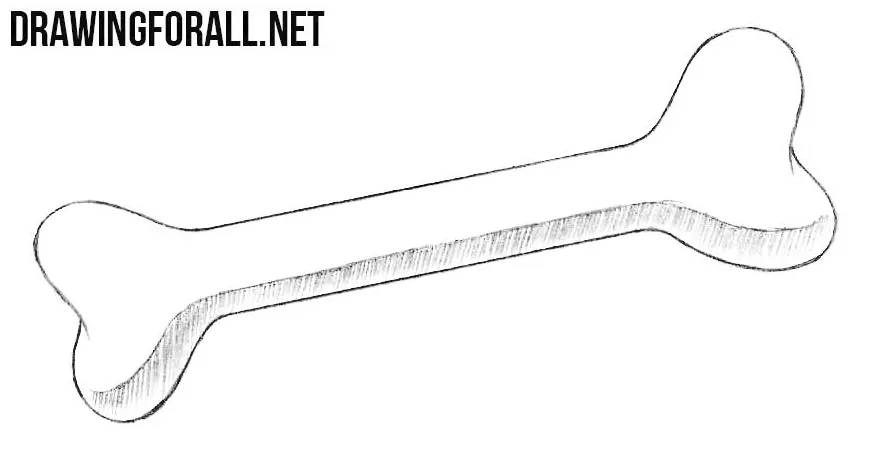 Today our team taught you how to draw a bone easy. What drawing tutorial you like to see on our site? If you write your wishes below this article, our artists will necessarily make such a drawing lesson (if it is not already present on our site). Also we advise you to visit a category called "For Beginners" on our website, there is a huge amount of drawing articles similar to this one.