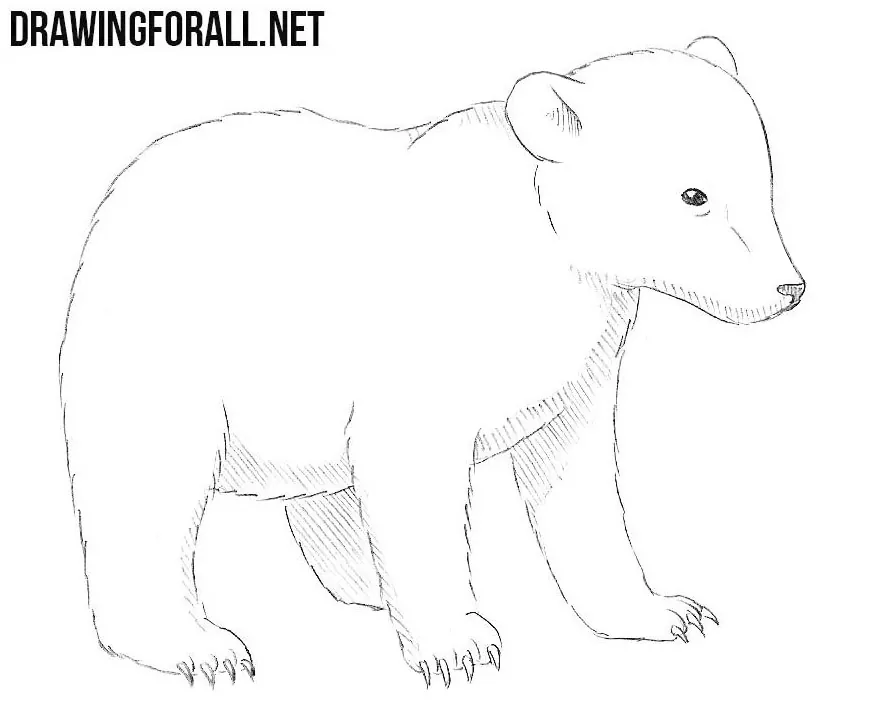 Greetings dear readers. Today we present you a new drawing tutorial about how to draw a baby bear step by step. By the way if you like bears and want other lessons about them we have articles about a teddy bear and Paddington bear.
Step 1
Let's start with a base of our baby bear. Draw a circle as a guide for the head. The torso in this step will be in a form of two ovals and the limbs in form of simple lines.
Step 2
In this step we add muzzle and ears to the head of our baby bear. Connect the ovals of the torso and head. Add volume to the limbs.
Step 3
In this step we start adding details to the baby bear. Draw out the eyes and nose. Make the limbs more realistic.
Step 4
Erase all the guidelines from the drawing of baby bear. Circle the lines making them crispy like in our example. We always make contours of animals fluffy, and this lesson is no exception. Bears have a thick and fluffy fur coat so we put small and neat strokes.
Step 5
Adding shadows to the baby bear remember that shadows must be on areas where the light does not fall. Also don't forget to paint out the eyes and nose. Also you can draw a forest on the background.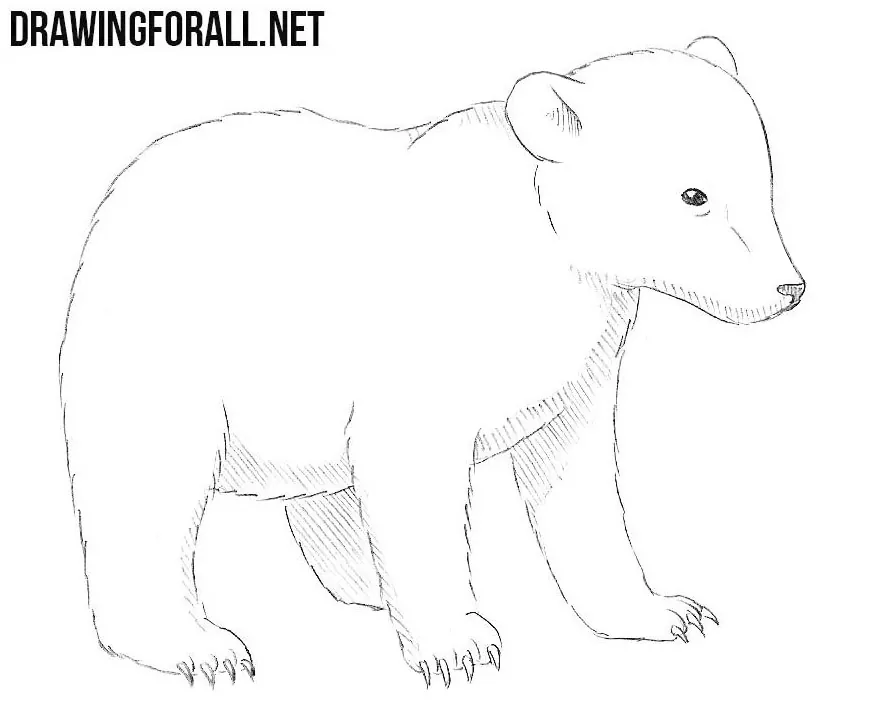 It was a tutorial on how to draw a baby bear step by step. What we always say when drawing is over? Yes, we always say that we have pages in all social networks. So do it and share our tutorials with your friends.